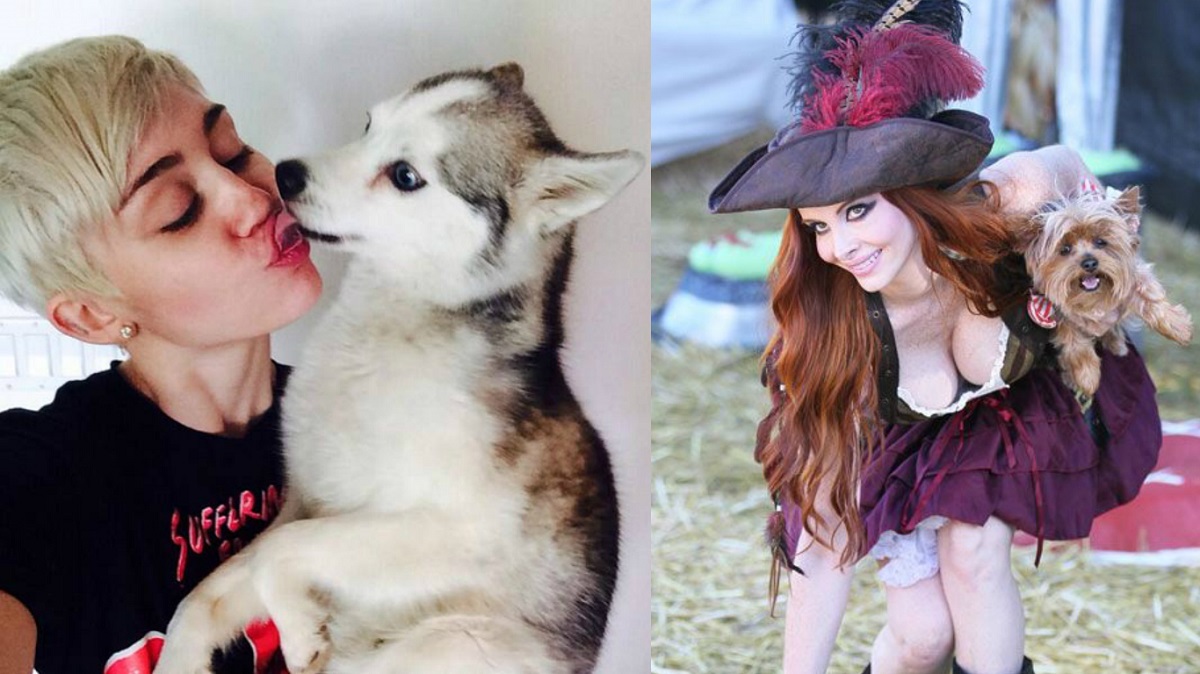 Hot Female Celebs With Their Pets
These stunning beauties love their pets so much that they can't help but share their pictures on Instagram to let all their fans know it. Some even create social media profiles for their fluffy friends. Check out who is on the list and decide which celebrity pet you find the most adorable.
AnnaLynne McCord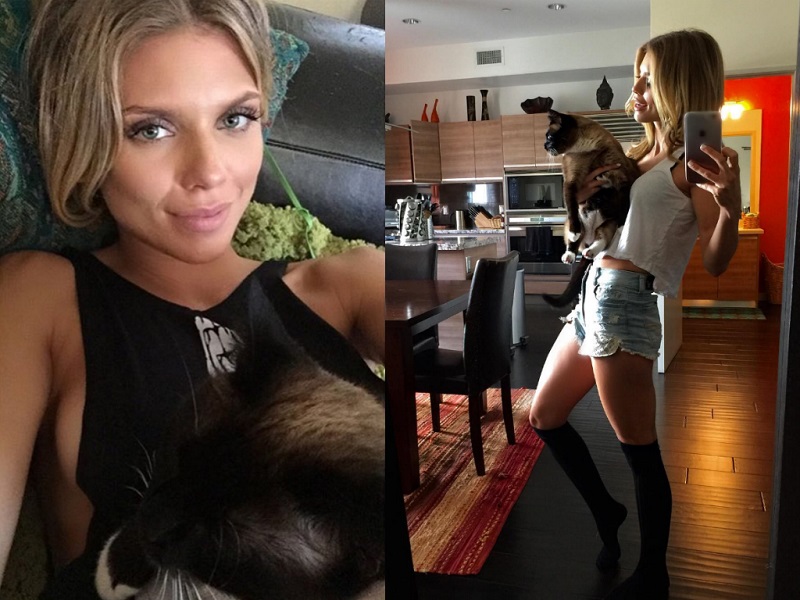 The starlet is a real cat person. Today she has a beautiful fluffy friend named Chloe and likes posting their shots on Instagram.
Emmy Rossum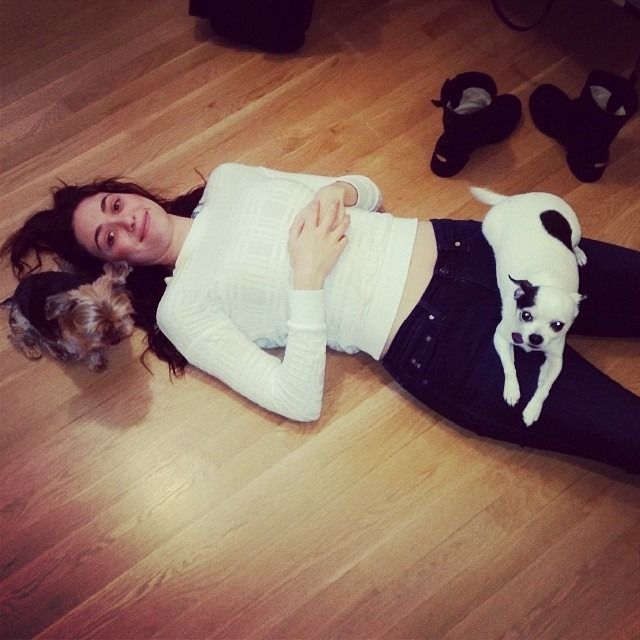 Shameless star is sure that adopting is always better than buying pets. Emmy Rossum has become a savior to several animals and now she's proud to have a furry family. The beauty recently posted an extremely adorable shot with her new friend.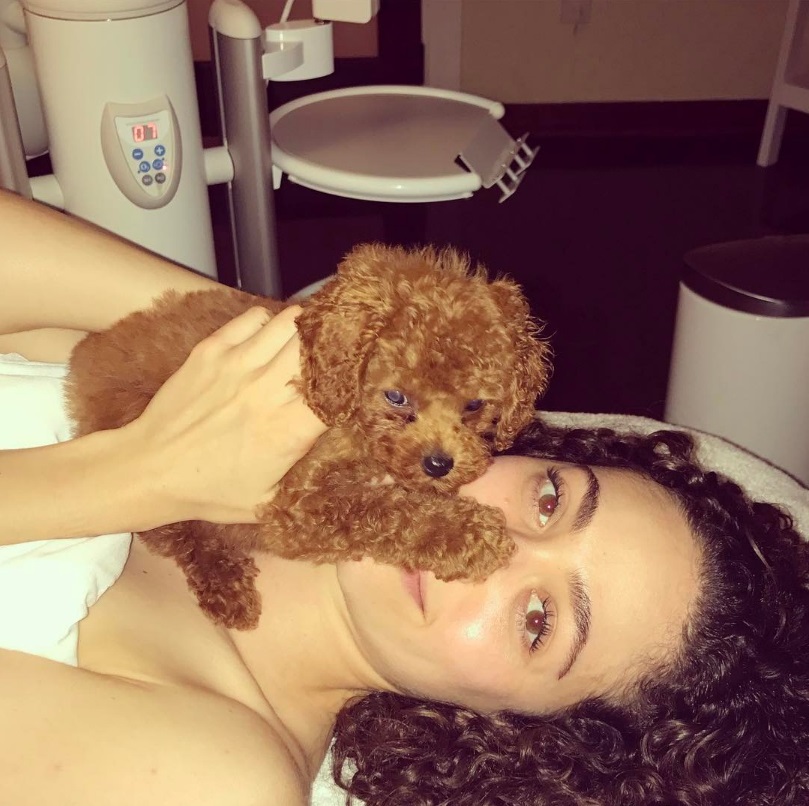 Lady Gaga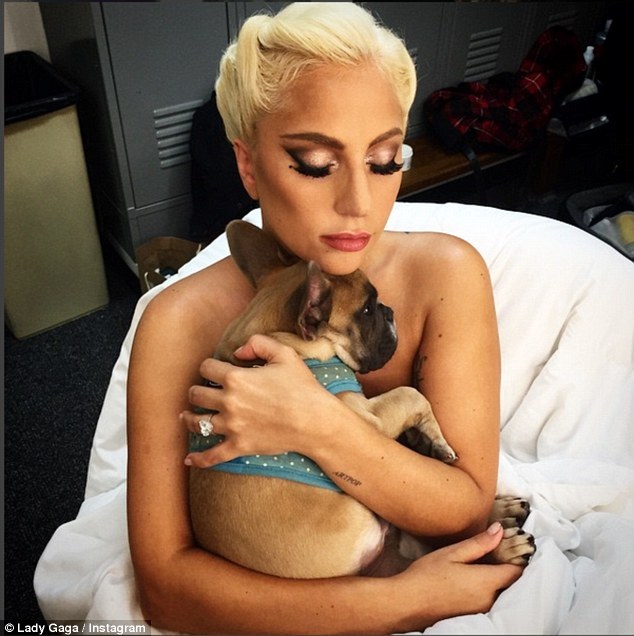 Lady Gaga and her cute puppy Koji make a camera-worthy combo. We want more pics like this.
Shay Mitchell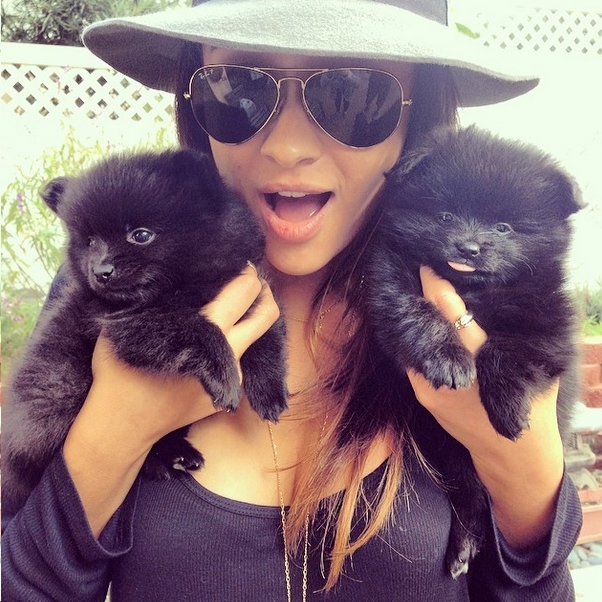 These cute furballs make Shay Mitchell happy. It's so wonderful to wake up with your little friends cuddling and happily jumping around you.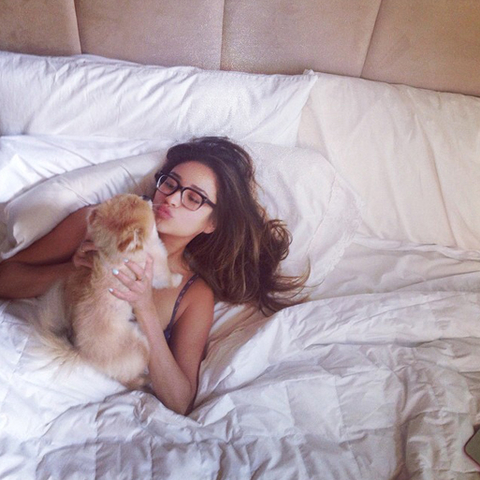 Lucy Hale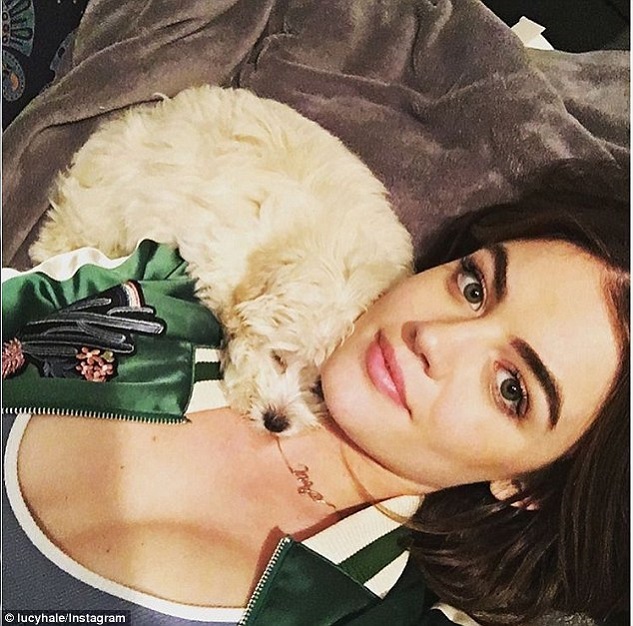 What can be more adorable than a cute little furry puppy sleeping on Lucy Hale's chest? Perfect nap time!
Katy Perry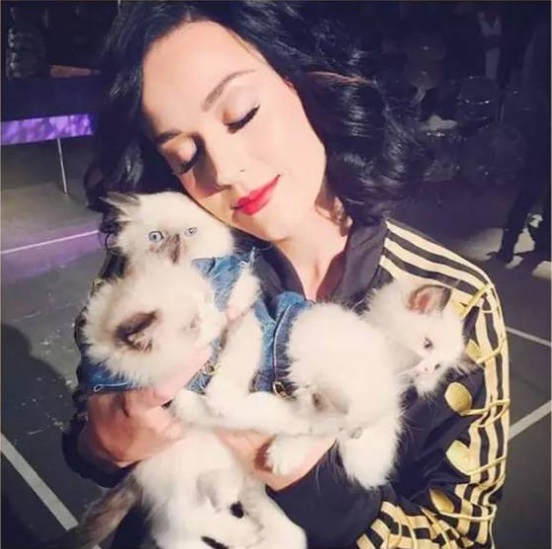 It's obvious that fluffy friends make the gorgeous singer happy. Katy Perry adores her cute pets and from time to time she brings them to various celebrity events and shows.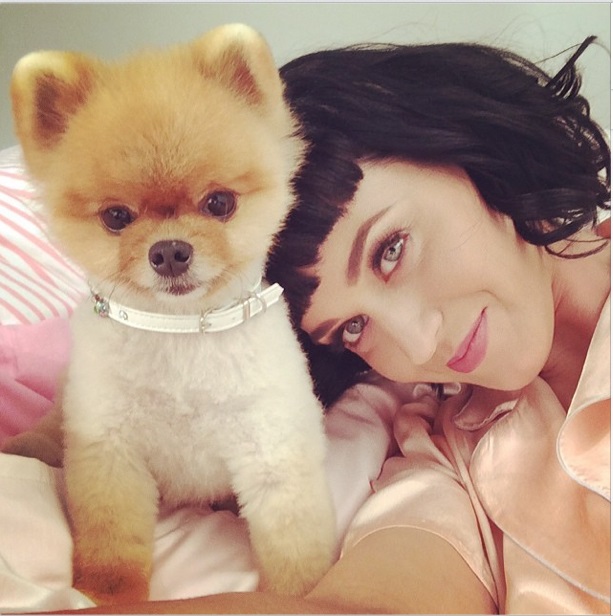 Kylie Jenner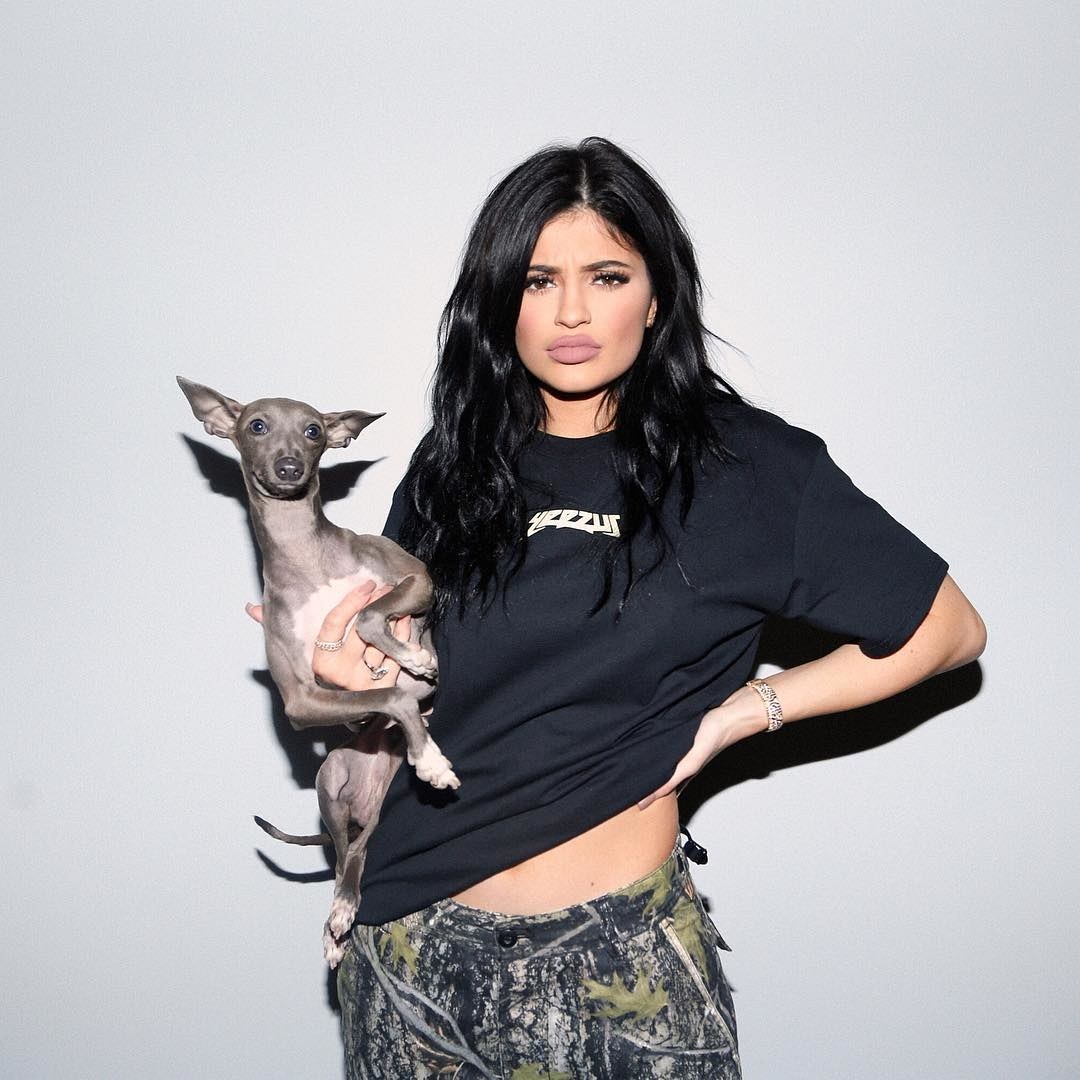 Kylie Jenner is a true dog lover. It's hard to count all of her pups. But the real superstars among her pet team are Italian greyhounds, Norman and Bambi. These two even have their own Instagram account with almost half a million followers.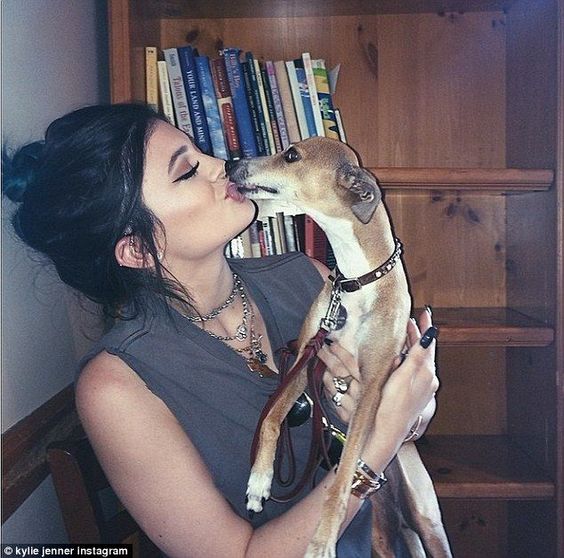 Kendall Jenner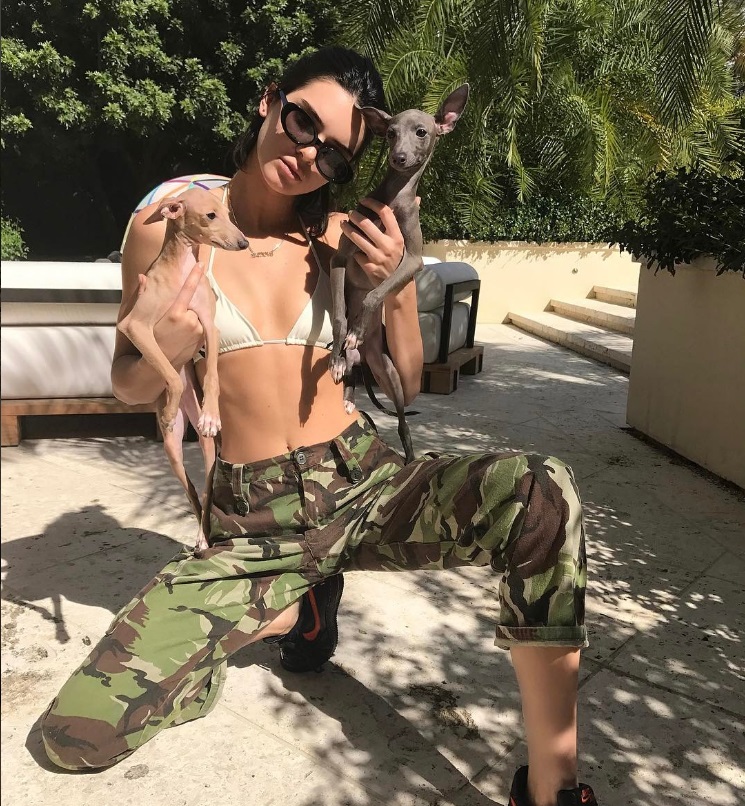 The sexy supermodel loves her nephews, aka Kylie's greyhounds. The hot auntie often posts images with Norman and Bambi. Both Kendall and Kylie can't live without their four-legged friends. There have been numerous puppies over the years who appeared on Keeping Up With the Kardashians.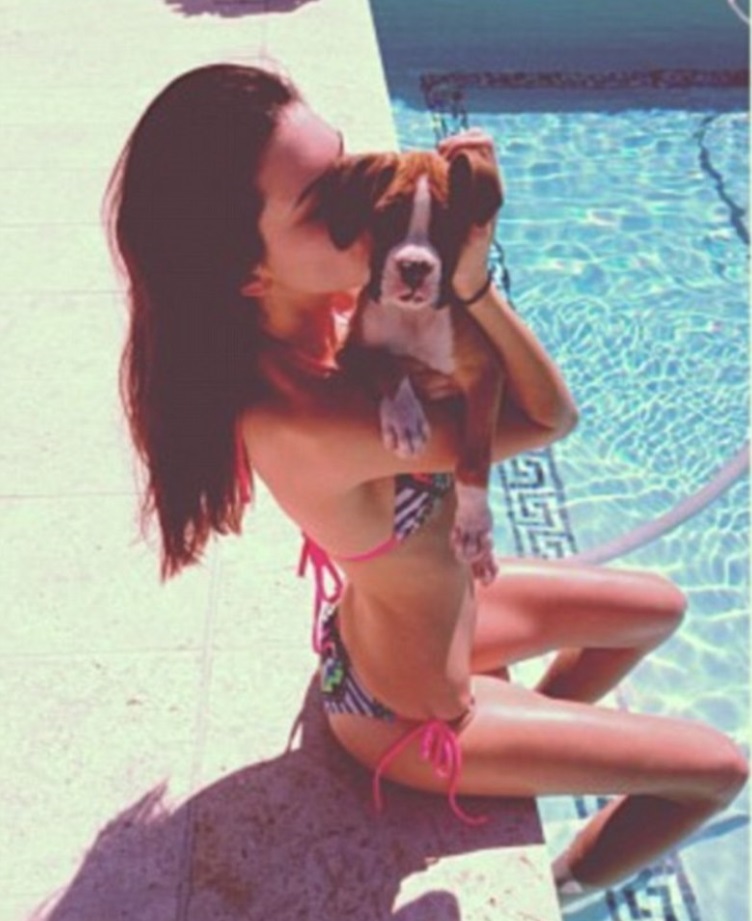 Phoebe Price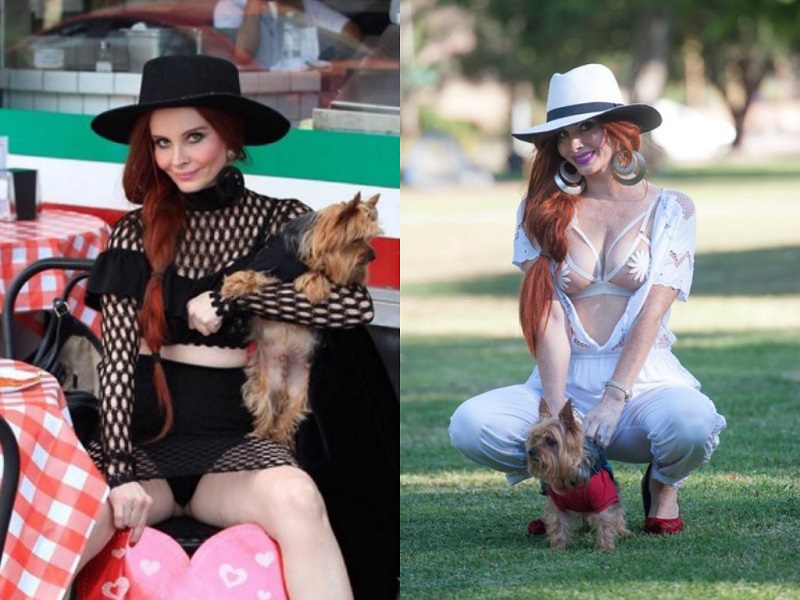 The extravagant Phoebe Price adores taking sexy photos with her cute puppy. We don't mind.
Miley Cyrus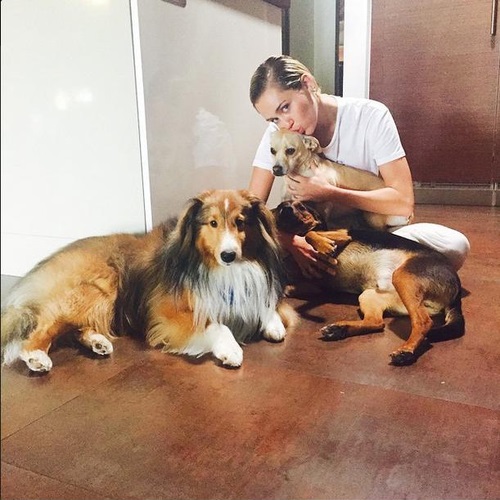 Miley is a true animal lover. She's got a real dog squad in her house and can't imagine her life without her fluffy friends. The starlet often shares sexy pics with her beloved pets.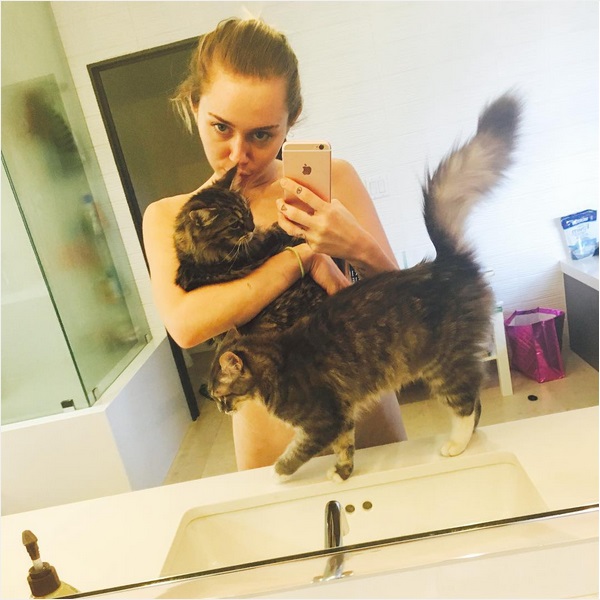 Ciara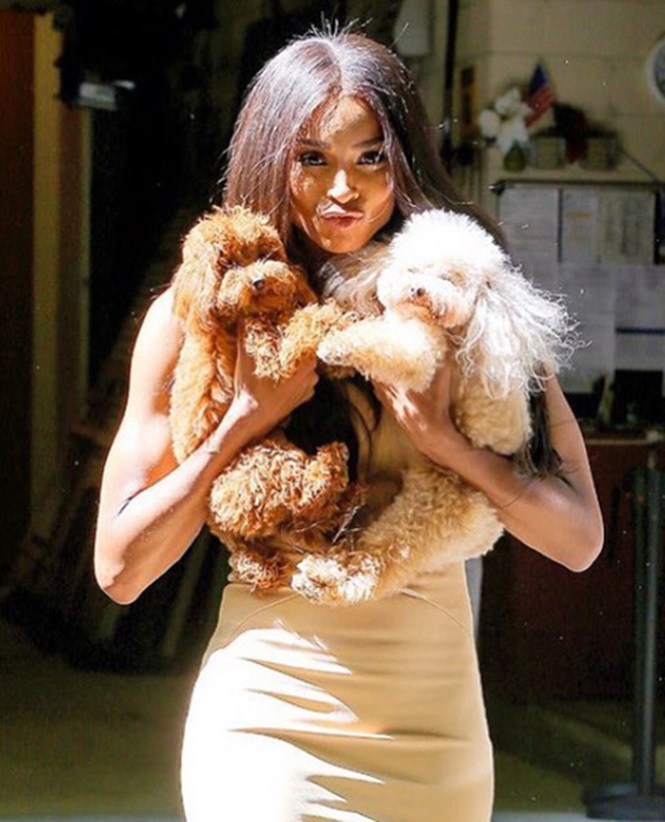 All eyes are on you when you're this sexy and your pups are this cute. What a camera-worthy team!
Cara Delevingne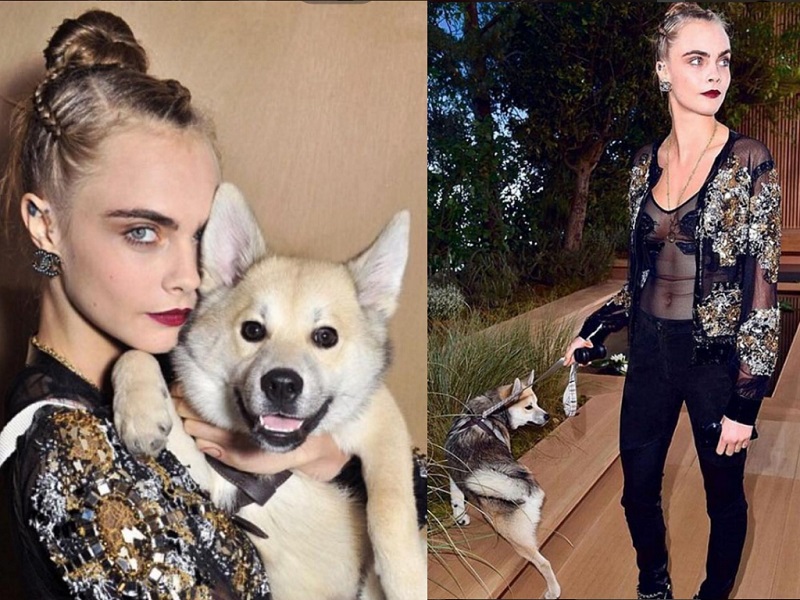 The hot supermodel is proud to bring her pup Leo to various events. In the photo, Cara and her little friend were captured on Chanel's Haute Couture spring/summer 2016 show in Paris.
Hilary Duff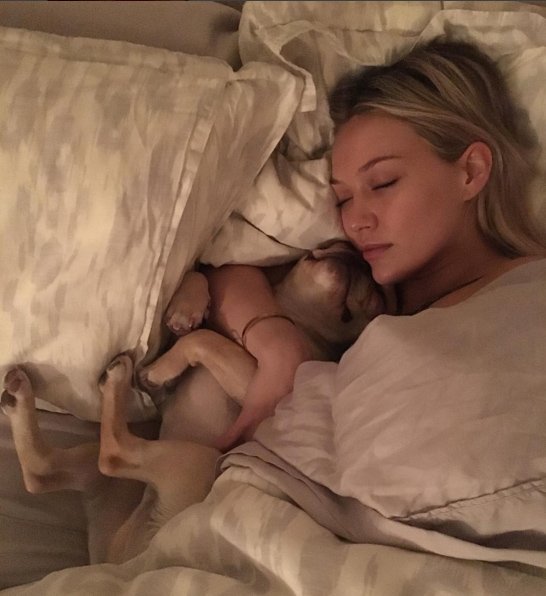 Hilary Duff knows what a perfect nap time looks like. This is one of the cutest celebrity shots taken with pets.
Georgia May Jagger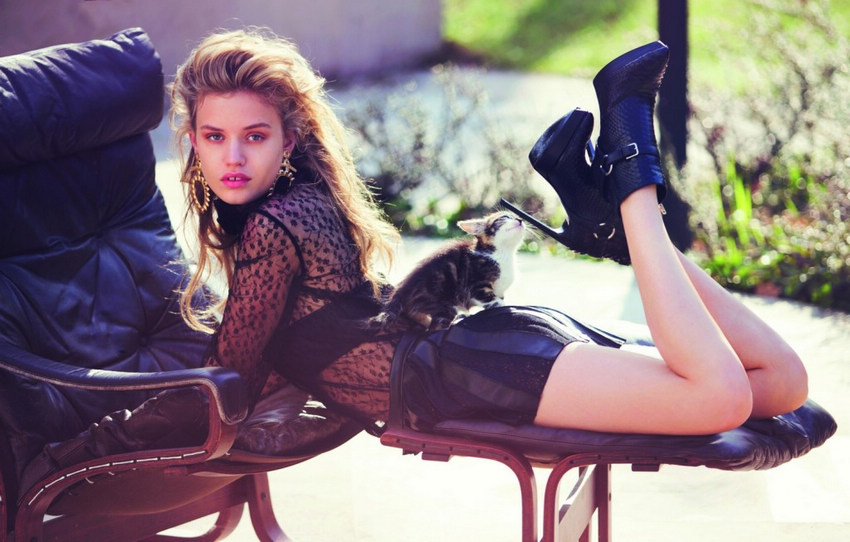 A small kitten makes any photo better, even when there's a real beauty like Georgia May Jagger in the pic.