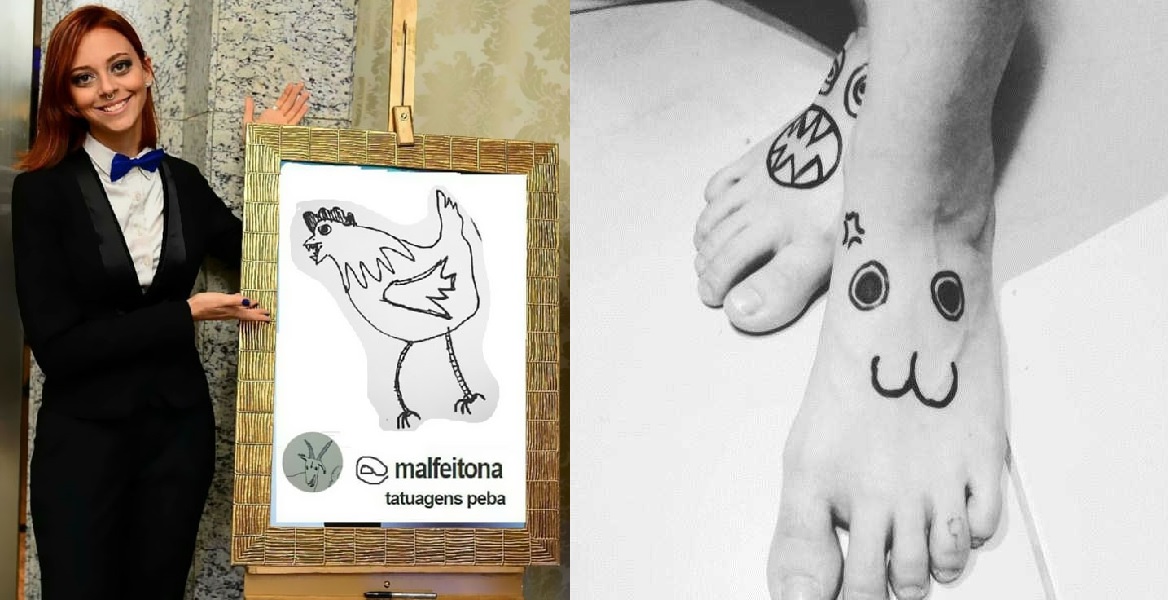 The Tattoo Artist From Brazil Has Become Famous For Incredibly Ugly Tattoos
Elena Fernandez from Brazil beats the most unprofessional tattoos that you can imagine. The 26-year-old artist lives in the city of Salvador and works in her own home-studio Malfeitona. Elena, without too little modesty, calls her works "trash tattoos".
Tattoos actually look as if they were drawn by a child: curves, several lines circled, uneven font. But, apparently, this attracts customers. Elena publishes her works and sketches in her Instagram, which already has more than 12 thousand subscribers.