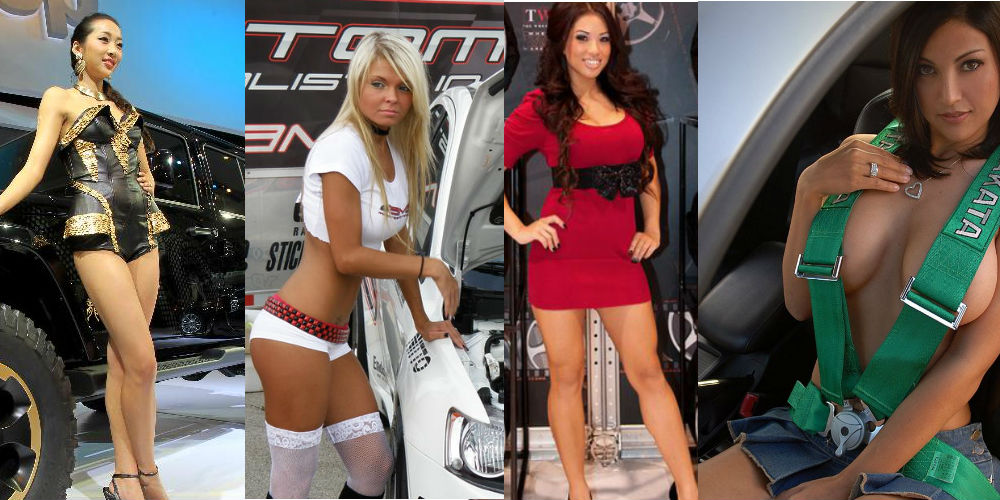 The Sexiest Auto Show Babes
We all do know that big boys love fancy luxurious cars. But, when it comes to the world's popular auto shows, we can't help but mention that eye-catching element that doubles the desire to visit the event. Their sexy and revealing outfits will not leave men indifferent.
These blondes stunners from SEMA (Detroit) had to spend a whole day next to the amazing supercars. Despite the fact that they ditched the traditional auto show outfits to some more casual look – they still look super dazzling, and you would pick them both for a pleasant ride.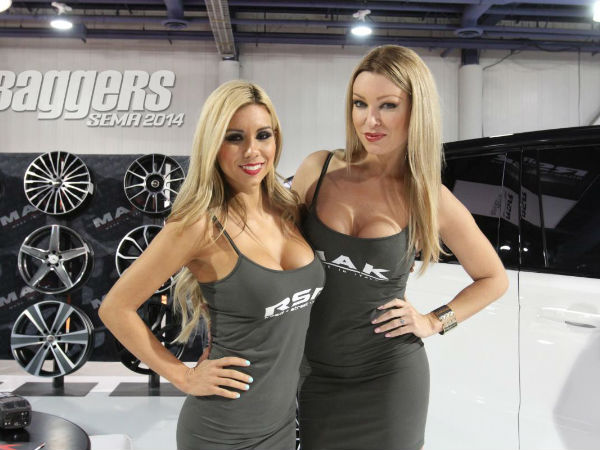 Mitsubishi hired this angel to help its products stand out at the latest auto show in Moscow. She definitely prepped well for spending a day with the finest cars of the year. And that red dress flatters her the best.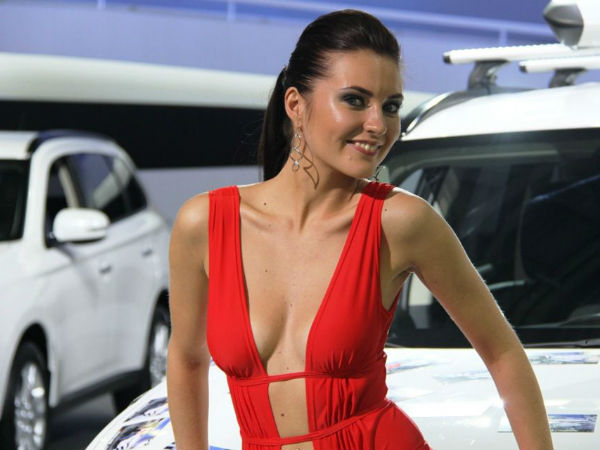 One more Russian beauty strikes her pose at the new Volkswagen vehicle. This leggy raven-head has caught all glances of the day. It was hard to skip her jaw-dropping curves covered with the tight white mini dress.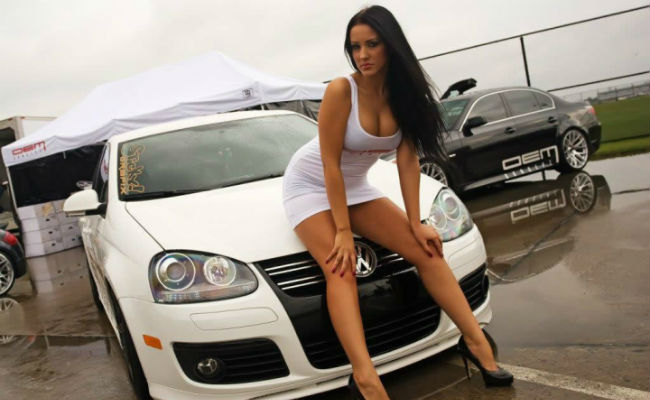 This Brazilian beauty looks tiny in comparison to the new Chery concept car. Can you imagine the future without girls like this one? Her incredibly long legs, sweet curves and a charming smile can make any heart beat faster.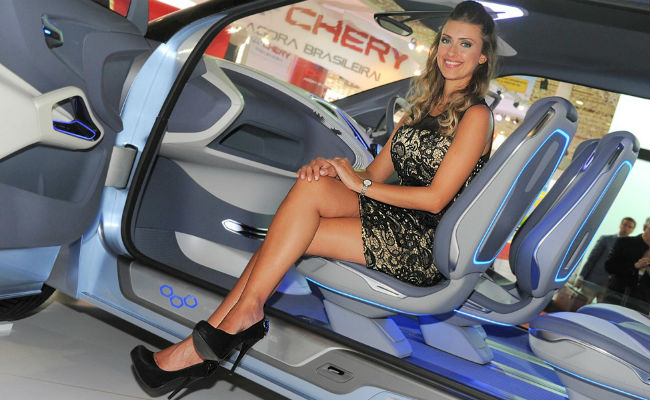 These outfits are simply mind-blowing! Madrid auto show visitors had to take some time to catch up their jaws. The designer of these costumes deserves an award!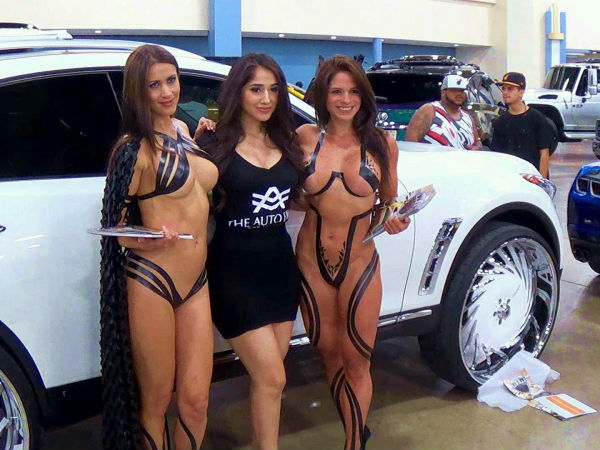 Chinese auto shows are always bright and colorful. But this cat woman with her sexy latex costume and her va-va-voom performance caused a real fuss.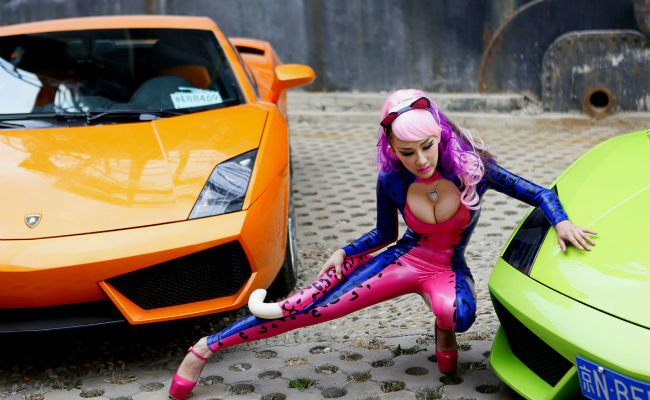 Tokyo auto show's motto was: 'The more bikini girls – the better!' Now that's a hot rod! Any ride would look super attractive accompanied by these beauties. Those fit bodies in colorful outfits are just what any auto show needs.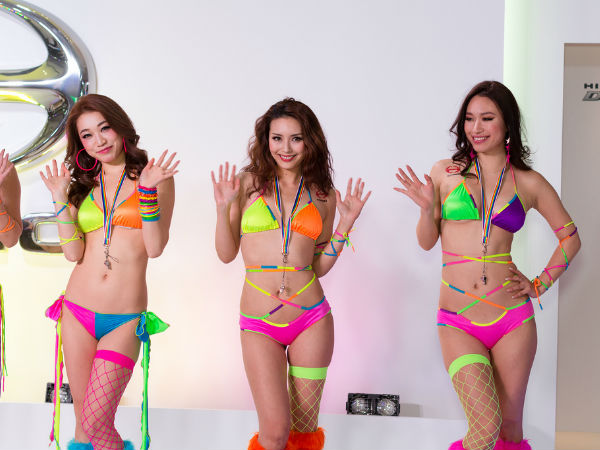 Who wouldn't want to roll in one of the newest supercars with one of these models in the passenger seat? Or maybe you would take them both? Make sure you can get your eyes off of their cleavages.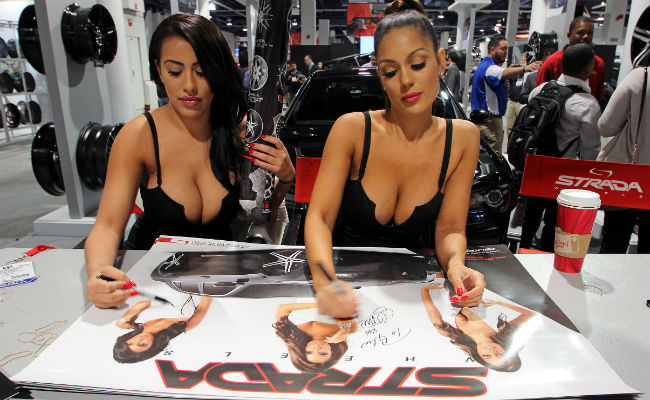 Check out this model's costume! Her outfit leaves no room for imagination. The men stood in line to take a photo with her. Automakers brought their best models to China and this one is definitely on the top!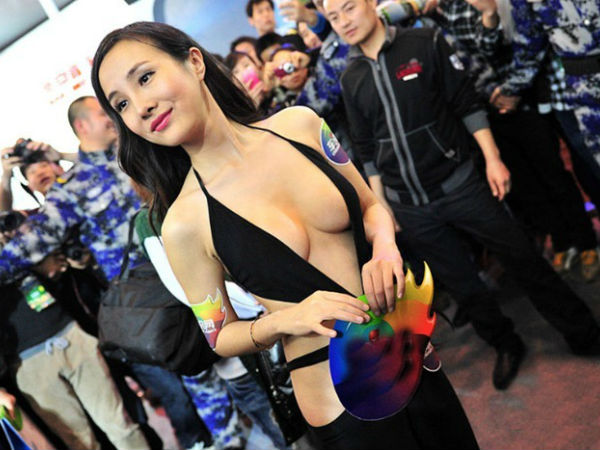 A model who rocks her ultra short leather dress as she leans against the blue BMW. Smokey eyes and fluffy lips made her a star of the night in Tokyo.