The Sexiest Tattoos Of Celebrities
Getting a tattoo is a great way to express yourself, there are so many cool designs to choose from. Yet it's a serious step in your life, it will be on your body forever. No matter you're a tattoo fan or not, it's always fun to keep an eye on your favorite celebrities and inkings they are getting regularly. No doubt stars love their tats and love flaunting them, from tiny neck or ankle tattoos to enormous rose bum ones. We've gathered for you a list of the hottest and sexiest tattoos of celebrities who don't shy away from celebrating their ink. Here are our favorites.
Rita Ora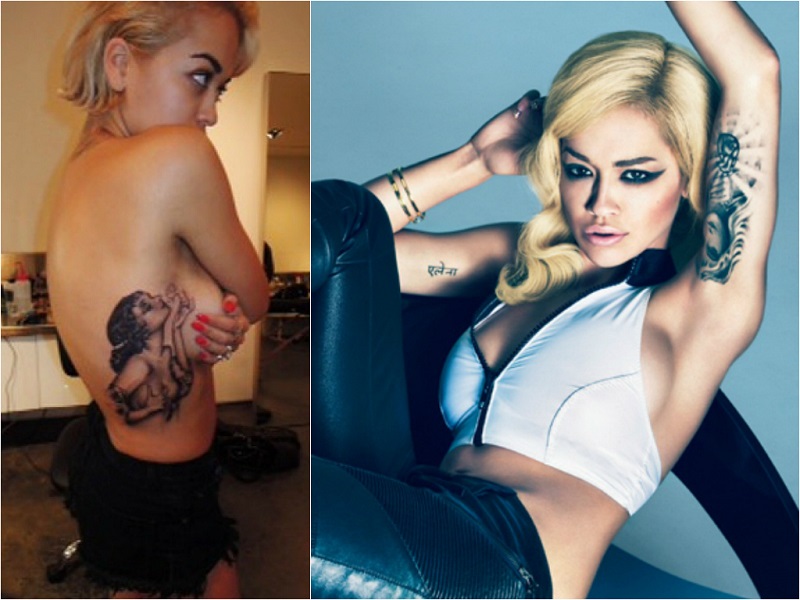 The starlet has a lot of gorgeous tats on her body. Her every tattoo is special and hot, yet the drawn pinup girl across her ribcage is the sexiest one.
Kylie Jenner and Hailey Baldwin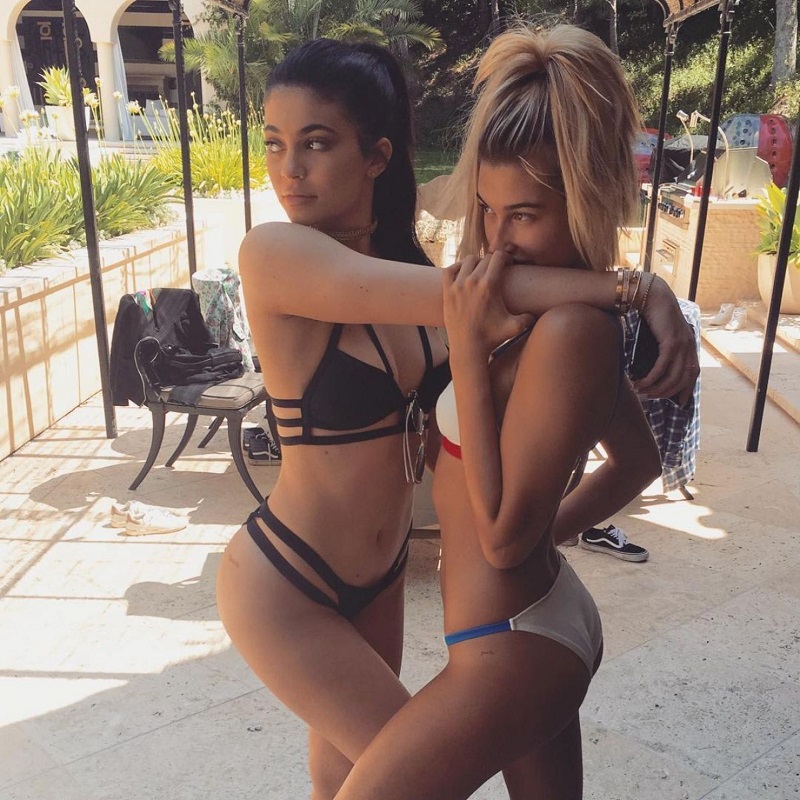 The two beauties got matching little tats on their hips. They look so cute yet extremely hot, that's probably because of their location on their bodies. Kylie got a red tattoo, the transcription of the word "sanity," Hailey got a black "gente" in Portuguese which means "people."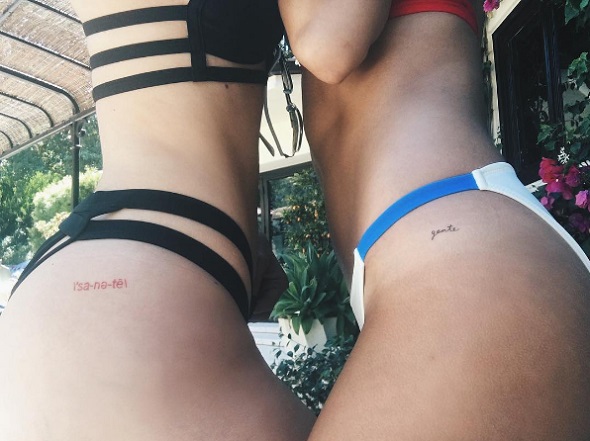 Ariel Winter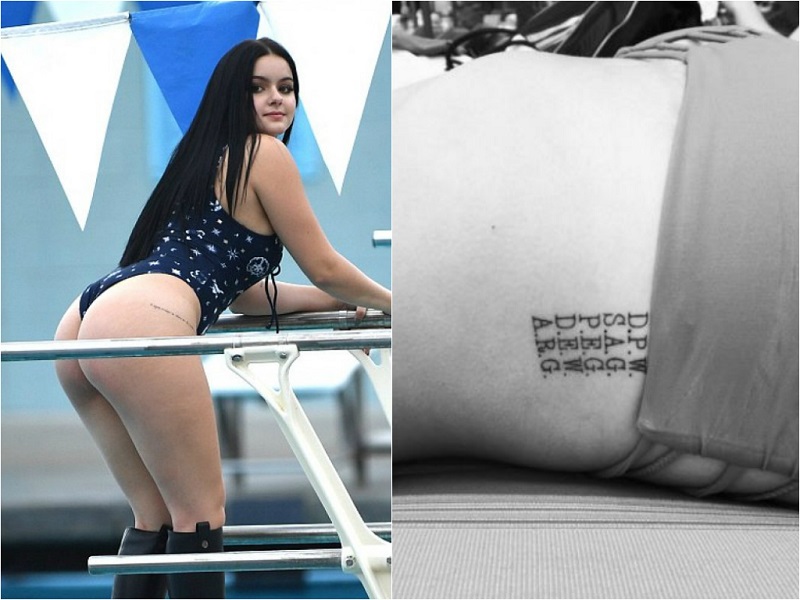 Ariel Winter's tattoo on her hip can drive any man crazy, especially when she is posing like this. Her second inking is also stunning, she got the initials of her five nieces and nephew. This is what she wrote about it on her Instagram: "Love these babies more than anything and proud to have their initials forever on my body."
Christina Ricci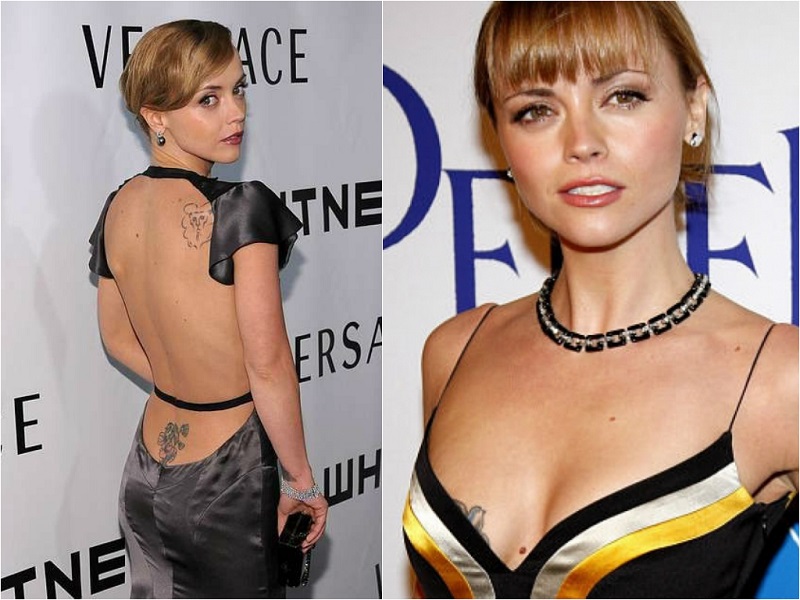 The starlet knows which body parts work best for tattoos to draw attention. Her inkings are not that big yet so hot. The small bird staring out of her cleavage can drive anyone crazy.
Katie Price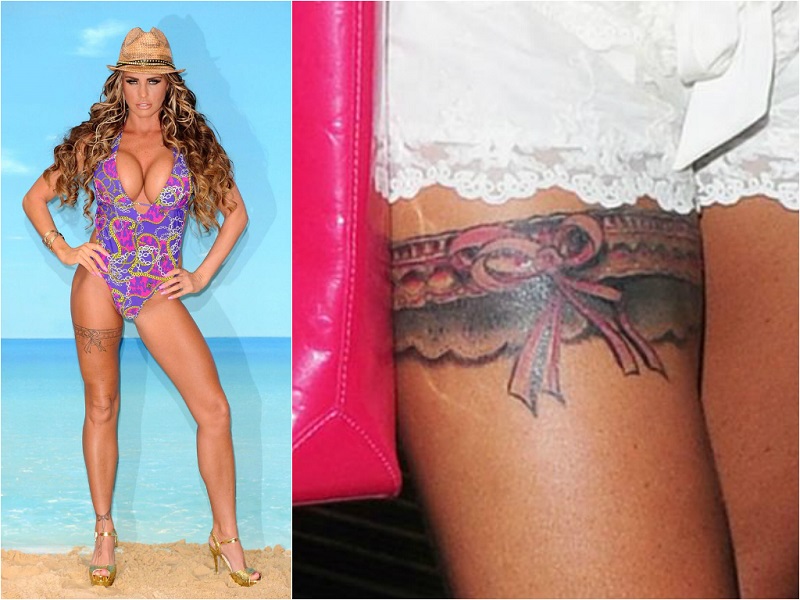 Who needs those flimsy removable garters? Katie Price definitely doesn't. She's got a super hot garter tattoo and doesn't have to worry about how it fits. Do you like it?