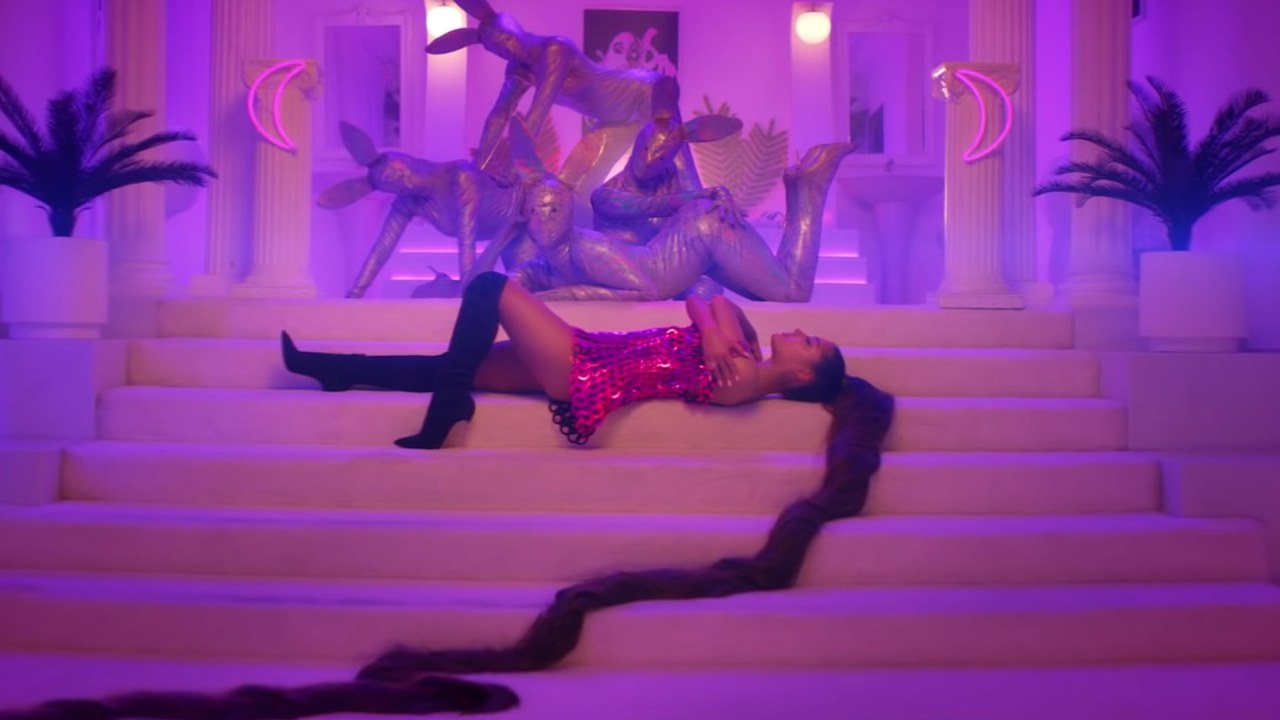 Ariana Grande Releases Her Sexiest Video
Ariana Grande did a bust as a showbiz's sweetheart: nice girl in fancy dresses with girlish songs. Her career started at Nickelodeon channel which targets kids and teens. But soon the good girl's image was not enough for Ariana. The lady was all grown up and opted for certain changes. Her songs together with videos became more revealing and scandalous. So, no wonder her newest release made too many fuss all around the world.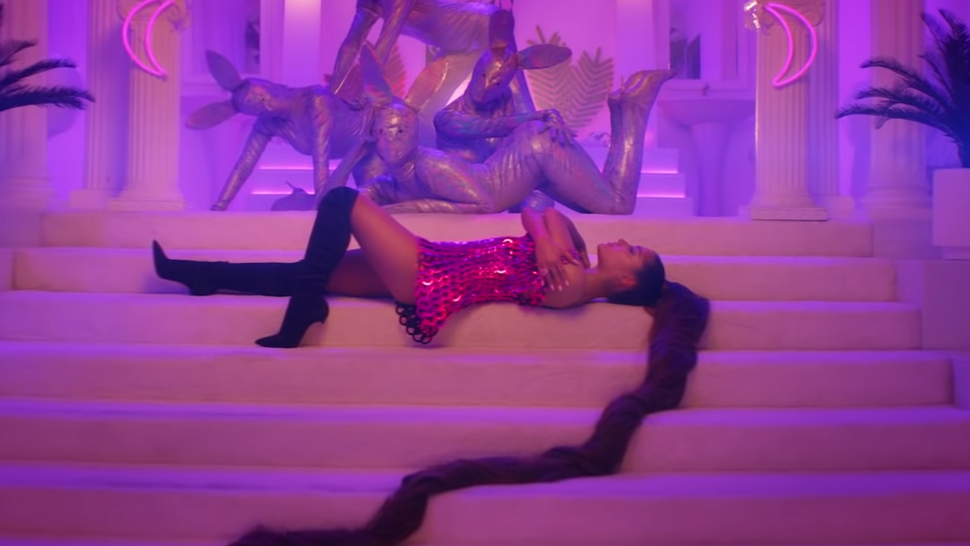 Fans say it is glossy, cool-toned, and scenic, as she has taken some true to life idea as a plot. The song goes about shopping at Tiffany's and the girl is too demanding – she wants all the rings she is offered there, not just one. Ari says her main goal was writing the music that could let her easily talk to her fans and drop it just like male rapers do.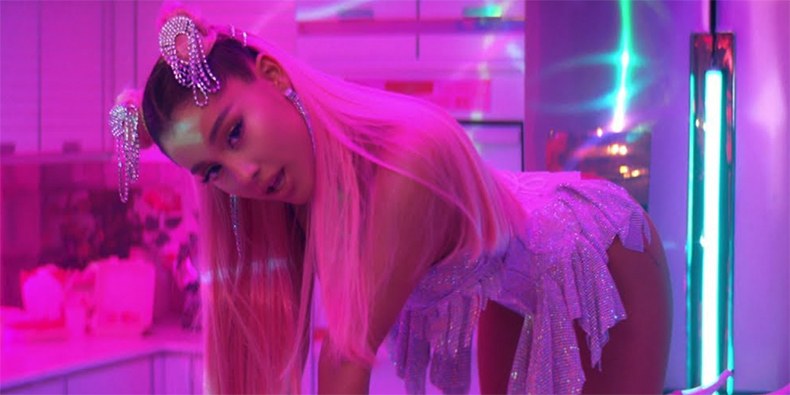 But, to be honest, her fans were more impressed by the video. That footage shows off a bunch of glam girls who seem close friends to each other. They unite for a party night and are there to rock the place. Ladies smash the glasses, break the walls and ruin all they can laughing together. All dressed in super tight outfits that expose sexy curvy bodies. There is even a tiny dog – a chihuahua, that is having fun with the ladies as well.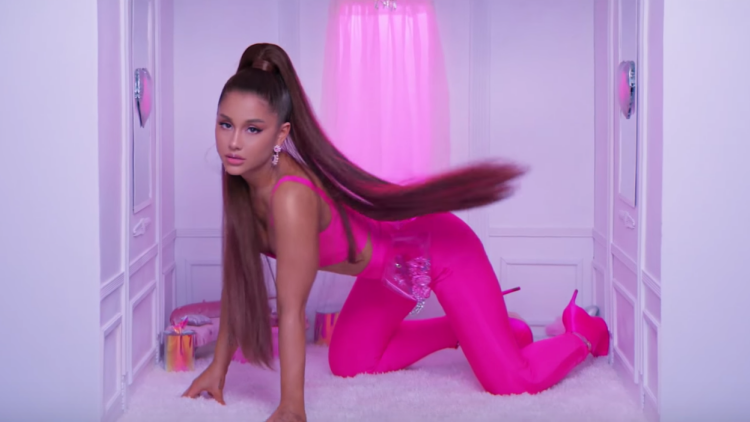 Ariana is showing off in tight swimsuit and a headwear incrusted with diamonds. She is dancing on the table standing on her knees. In another scene she is helping the company to make a mess in the mansion and later laying tired on the staircase with her extremely long ponytail resting across the room.
Ariana says she was trying to draw attention to female freedom and sexism problems. Although, we are not sure how chicks in latex could help solve any of those issues partying and destroying the house. But maybe we are just not made for that.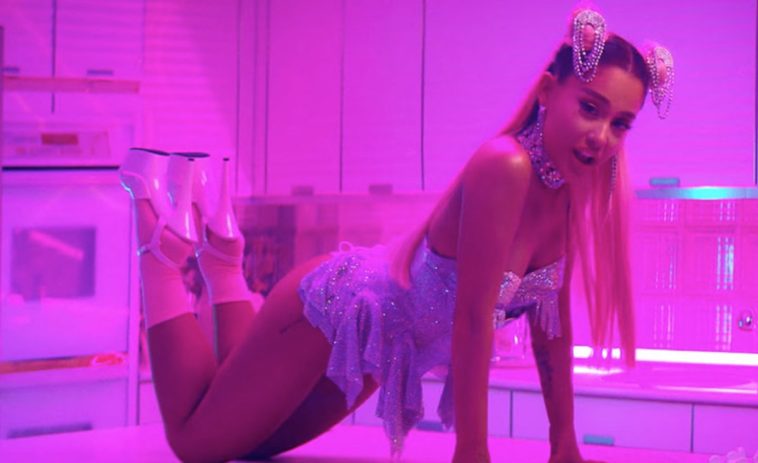 Here we should say that Grande did a great job to heat up the interest to her new video and song – she teased her fans for 2 weeks posting photos in her twitter and instagram. On the day of release the video was shown live via a stream on her channel. And it seems like fans were interested in watching it first as fresh comments kept showing up during the entire premiere.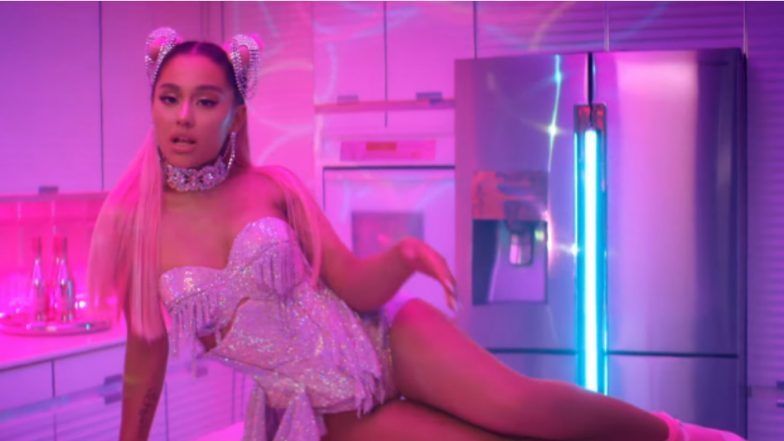 Predictions are, "7 Rings" can launch with over 70 million U.S. streams, 20 million in airplay audience and 80,000 downloads sold, placing it in line to arrive as the most-streamed and most-sold song of the week. We bet that is just what Ariana expects.
Music critics also give this work good chances to top most of charts in the US and get into top 10 songs in Europe. We have no clue if that would last for long, but today the world was invaded by 'Arianamania'. Nevertheless, it is better to watch the video at least once than keep reading about it for hours. So, enjoy it.