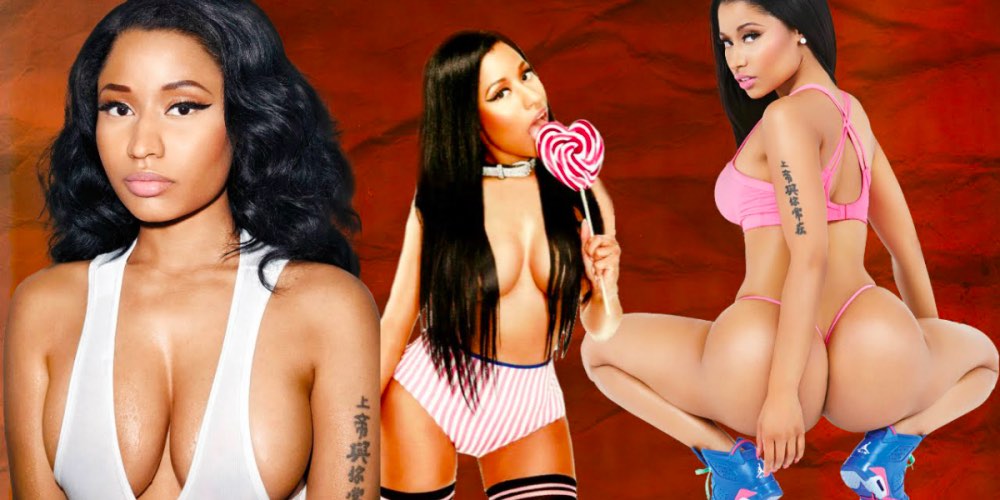 Nicki Minaj Flaunts Fans With Her Twerking Moves
Nicki Minaj is the most popular female rapper alive and this fact causes no doubt. Together with another fact – her curves make her one of the most desired women alive. Huge breasts and a butt that can make Kim K faint or at least cry with jealousy. Nicki is known for her sharp texts and awful character. But fans are ready to forgive her all the drama for another hot video. And this time she has prepared something that is hotter than hell. Are you ready?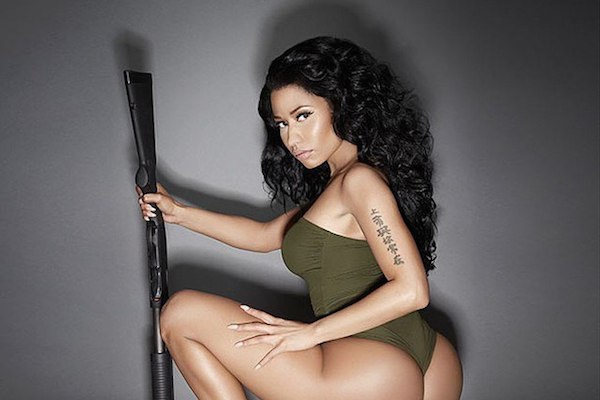 She has a penchant for flaunting her curves in most of her music videos, and some people were sure that might have finally stopped (but not us). There was a huge scandal around her 2014 Anaconda clip. And here we go – she did it again in her mind-blowing dance. Minaj has launched a video teaser for her Barbie Tingz. It shows two Nickis dancing together against a white backdrop, debuted Thursday the same day as the full audio single.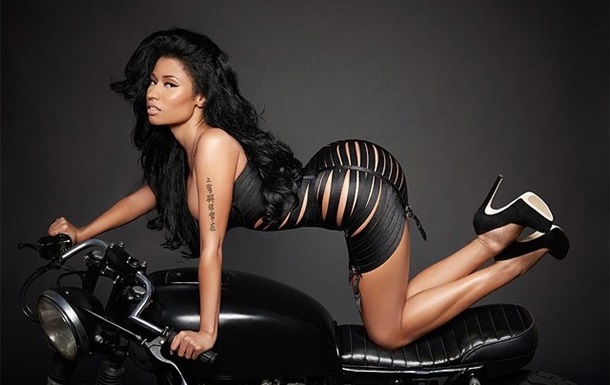 Nicki's first outfit saw her hair gathered up in twin buns on either side of her head, faintly evoking the old do Carrie Fisher sported as Princess Leia, which caused a wave of Fisher's fans protests. Hey found it inappropriate and a kind of betrayal to the loving memory of the actress. The other consider this hairstyle to have nothing common with Princess Leia and simply enjoy the look.
They are more shocked with the rest of her look, which includes a jacket and tiny panties. Well, no be honest, that is even hard to call 'panties' as they hardly cover anything living no space to the imagination. The rap star made sure to add a bit of glitz to the look, fastening on an elaborate gold necklace, huge matching earrings and a couple of bracelets.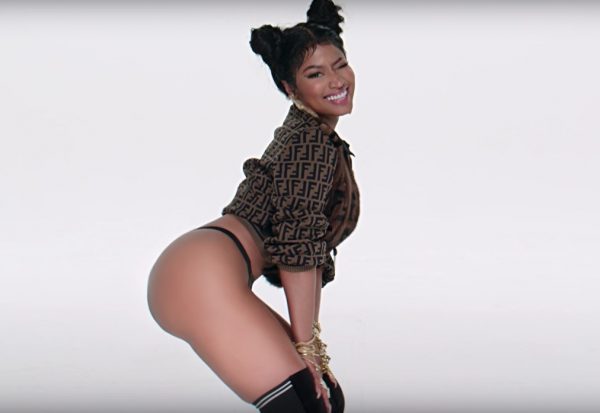 The singer has dazzling curves that are a huge pleasure to watch. Especially when she is performing her best moves. Just like in this video.
Soon after, the two Nickis are seen dancing together, both of them wearing mini-dresses that went bell-shaped below the waist. The accent here is the top of her body, which is highlighted by a pink bra and fancy black bubble-sleeves.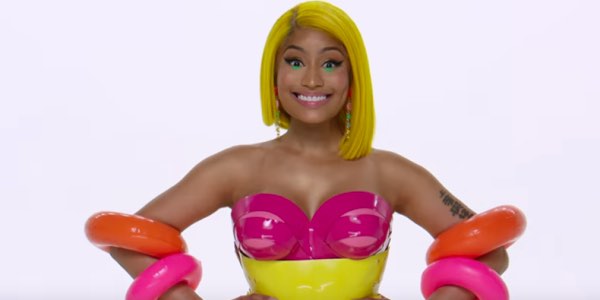 They both have super bright hair (yellow and pink) and have to balance on purple and green heels. The footage is not completely in Nicki's style. It seems like she has decided to try something new. A rapper like her experiences no lack of fans. So, what was it? A new wave in her career? Should we expect more changes soon?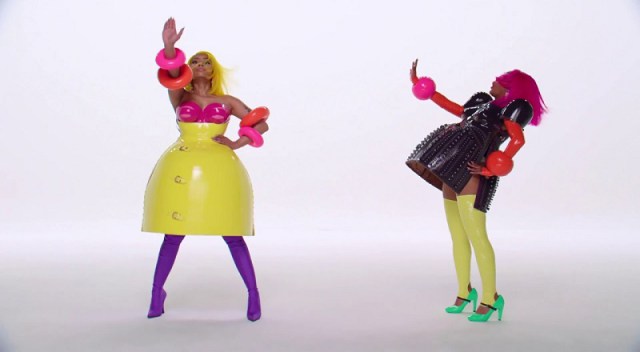 Sexy Minaj intrigued her fans and seems like added thousands of new ones as it is impossible to keep aside when seeing something like this. The whole video is promising to be spectacular and hypnotizing. We just can't wait to see it to the end. But for now, we are here to enjoy the teaser which is causing a lot of fuss day by day. Well done, Nicki!