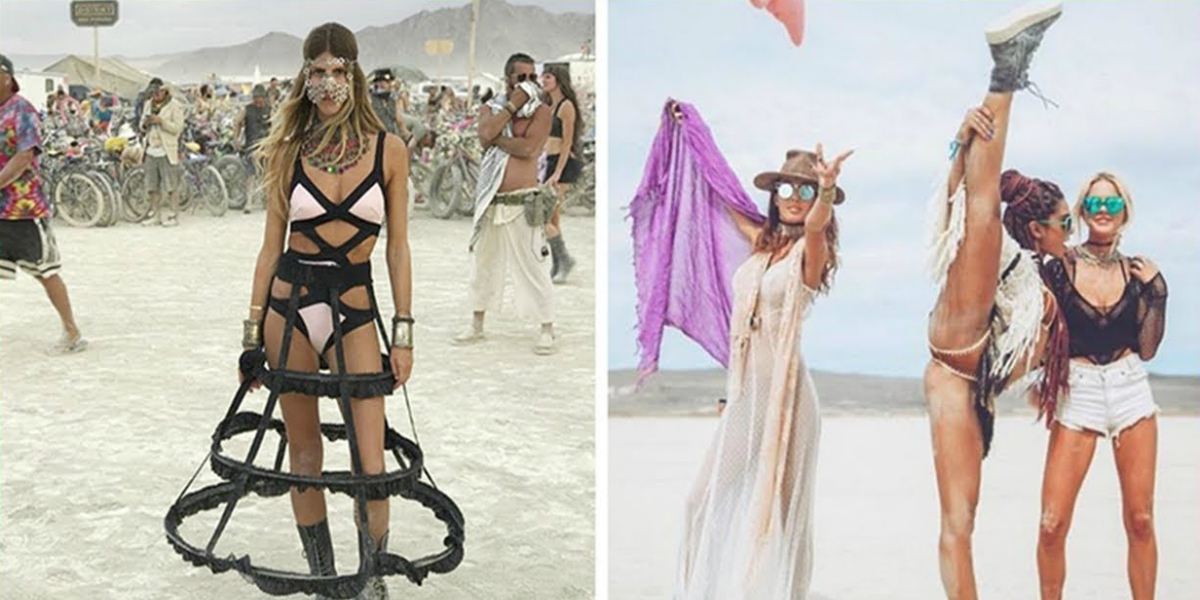 Sexiest Girls Of Burning Man 2018
What's Burning Man? This is just another music and art festival in the desert. The idea came to a man whose heart was broken and he just burned a wooden statue in the beach to ease his pain. Next year his friends joined and the sculpture they built turned out to be way much bigger. Year after year more people came to watch the flame. And soon there emerged a whole society. The beach was too small to host all people wishing to join Burning Man.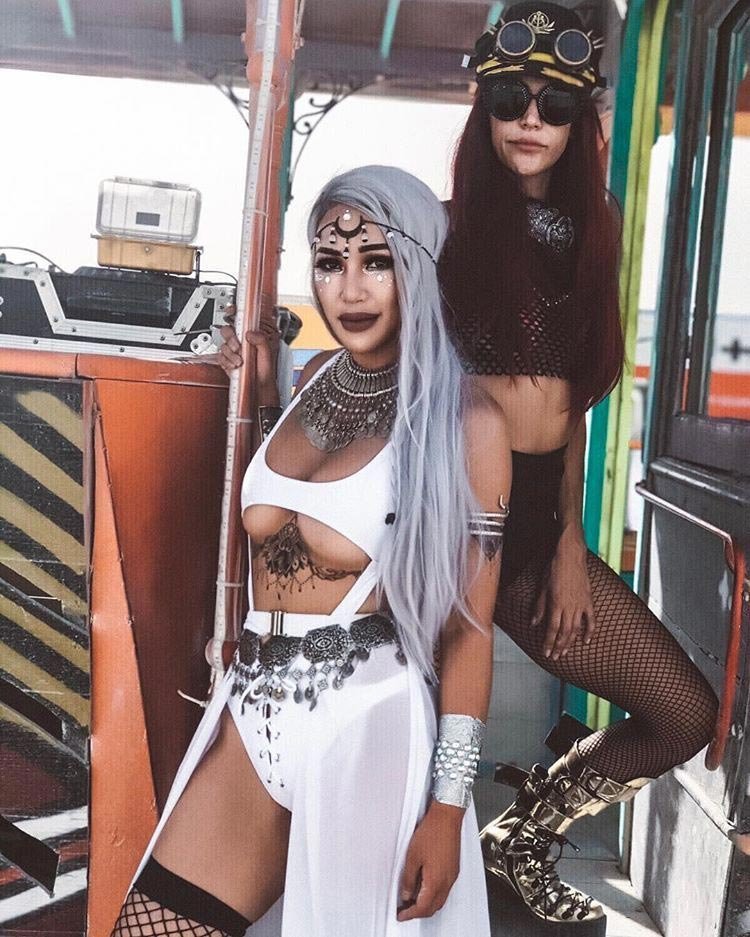 Soon the festival became international and moved to the desert. It also gained its own set of rules, according to which Burning Man was a super friendly zone with no cash valuable on its territory. People who wished to come over should have presented their own art, no matter what they did. It was a nice place for various performances and installations.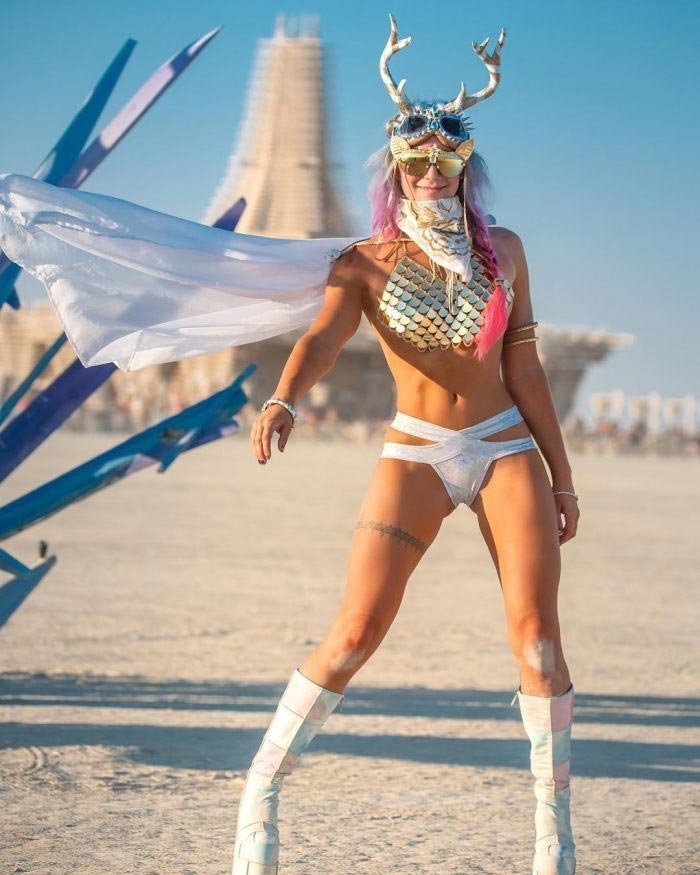 All their art should be given to the others for free. Oh, and one more thing – do not forget about costumes. The more fancy it is – the better.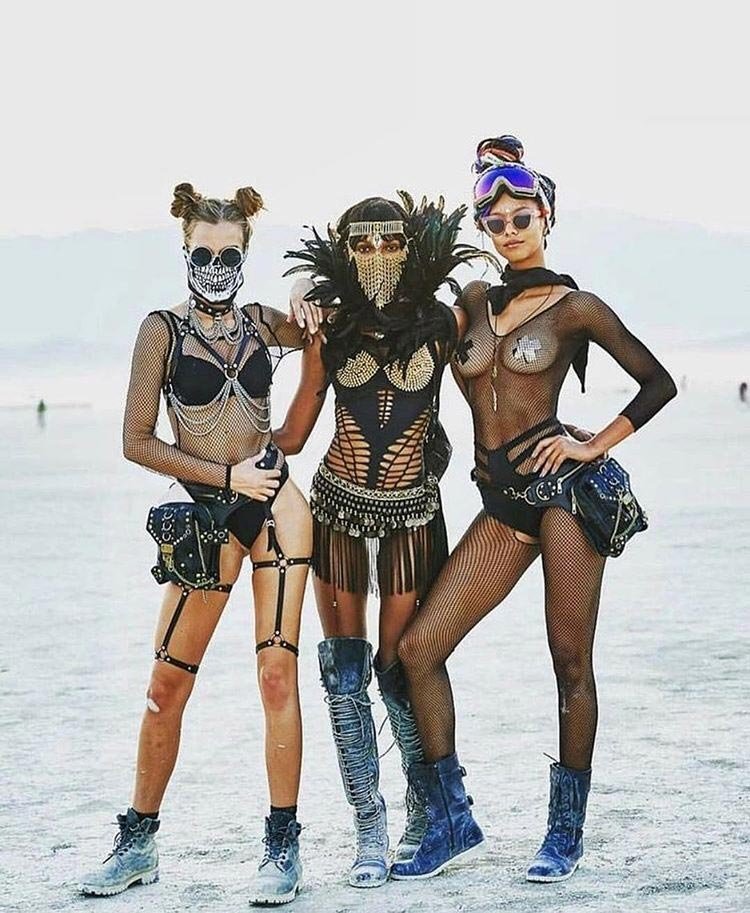 Ladies start preparing for this event right after they come back from the previous Burning Man festival. Rainbow feathers, Swarowski stones and super expensive underwear are united in a single set that barely leaves space for imagination.
Is there a need to say most of men join the festival just to stare at sexy girls and maybe hook somebody up. They say at Burning Man you always see what you get. Maybe it sounds too sharp, but it is true.
Nobody is pretending to be somebody else at events like this. People are always relaxed and know what they want.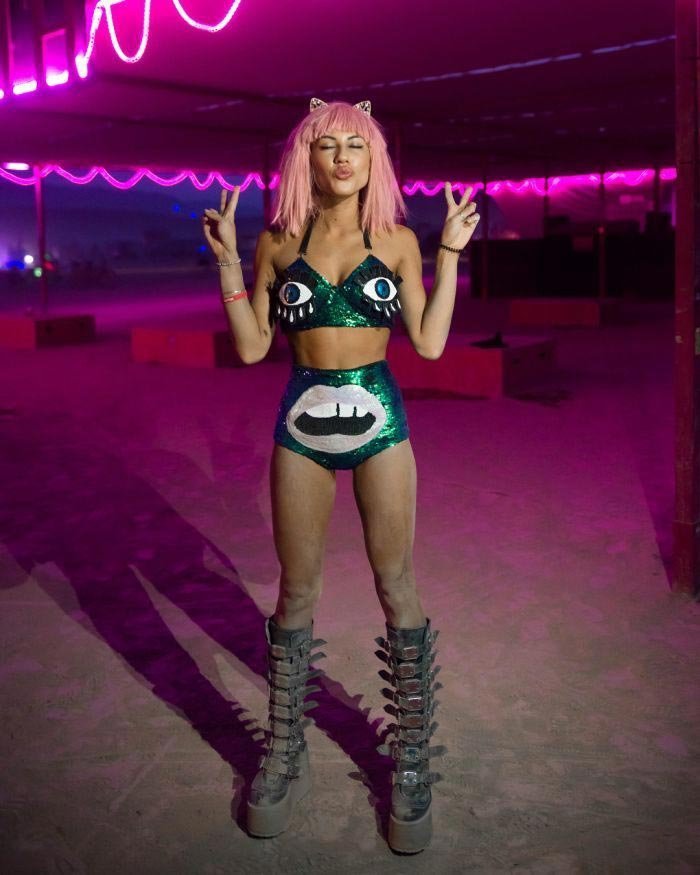 Hardly anyone comes there alone. Girls visit Burning Man accompanied by their besties. There are usually 3-4 girls sharing a tent or hiring a trailer which is more comfortable. Tents might be to small for punning their best costumes on as they require more space.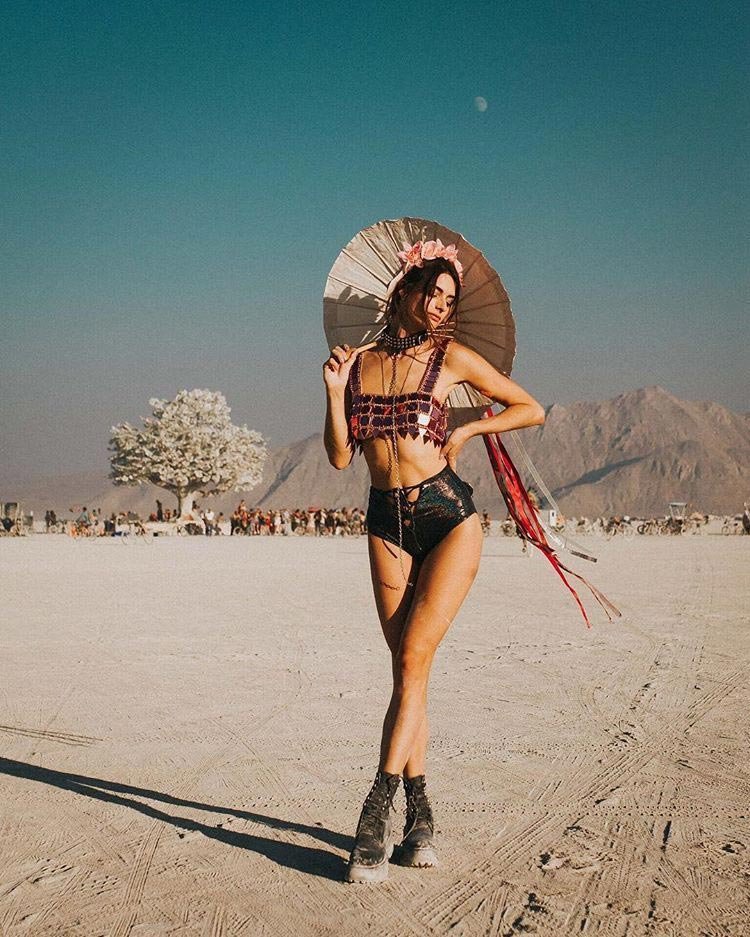 After thorough preparations ladies leave their shelters and gladly pose to photographers. The brightest of them usually get to newspapers, magazines and news websites. They can also find their shots at Burning Man official site. Some ladies might even get serious modeling contracts thanks to their photos getting spread through the web. So it is a nice chance to start successful career. Or find the love of life.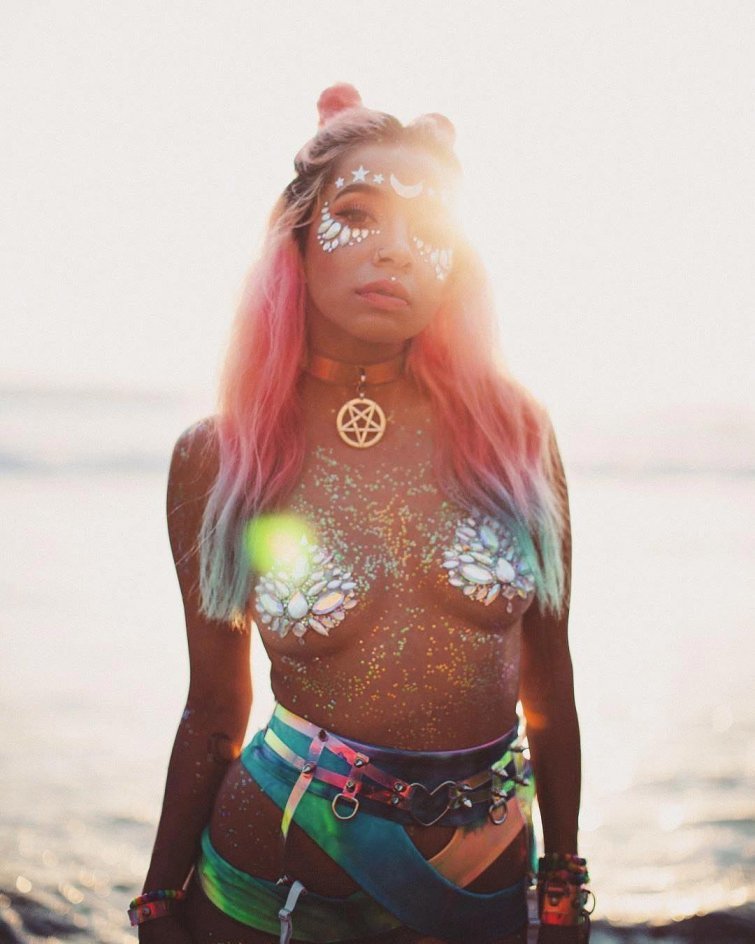 People get acquainted and even fall in love. They hang out in local bars with booze and snacks and late in the evening burning man turns into some huge company chilling out all together.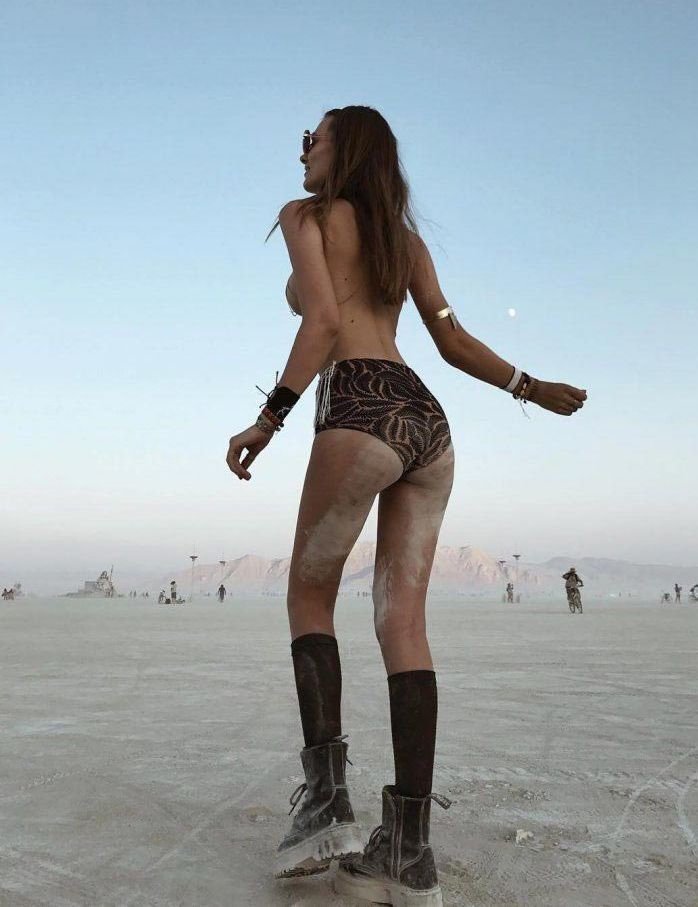 Ladies change their outfits for some brighter ones. There are girls who order tops and skirts with small led lamps in them to literary shine and rock the place.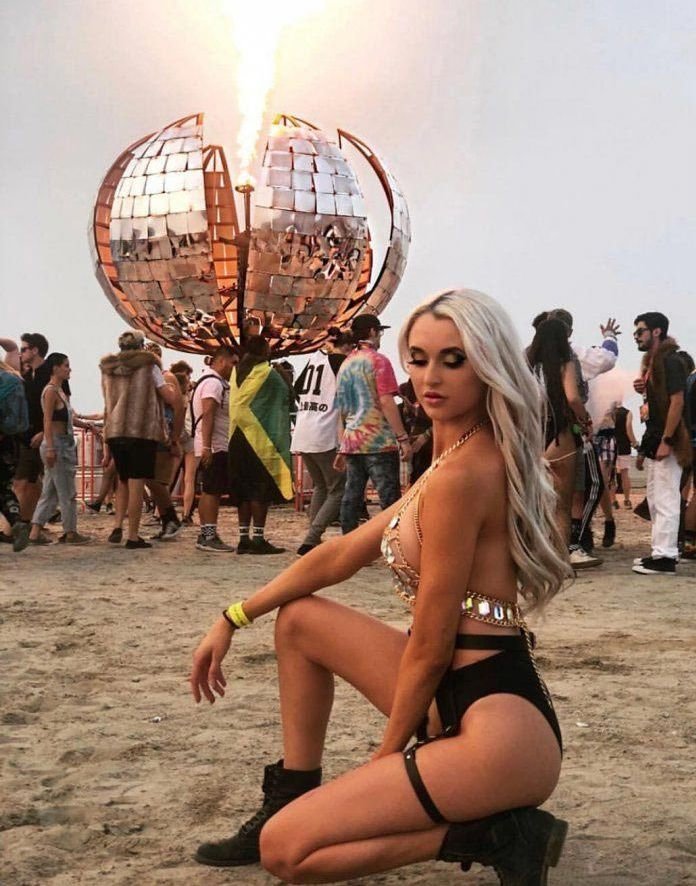 Sometimes they come over with over a dozen different outfits hoping there will be a chance to demonstrate them all. How about guys? Their outfits are usually less bright. To be hones, men are mostly the spectators than performers at burning man. And they are there not only for some hot stills, but for some good company either.