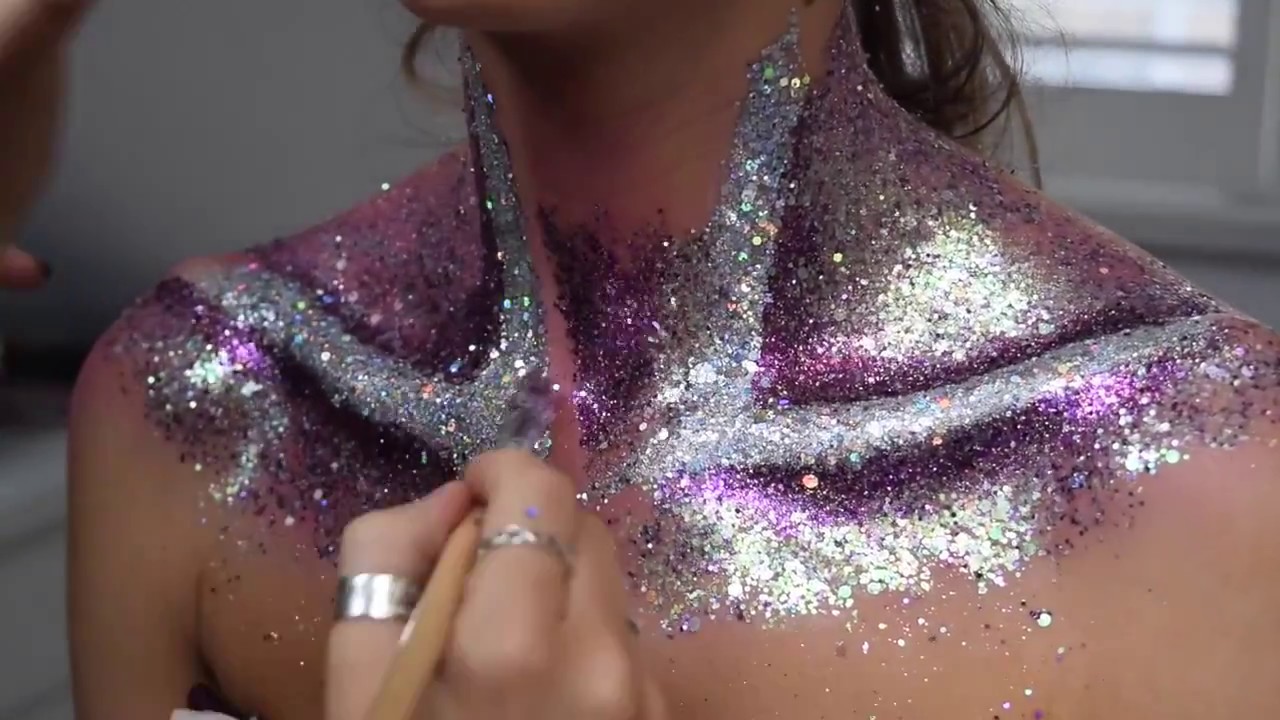 Disco Tits? Go Get Glitter!
Do you remember the times when girls went crazy about the Disco Tits trend? They decorated their chests with glitter and diamond-cut steel heads before going to the night clubs. It seems like this trend is back, but now ladies went further. It all started from popular music fests where all the participants tried to create the most insane outfits to make everyone gasp when seeing them.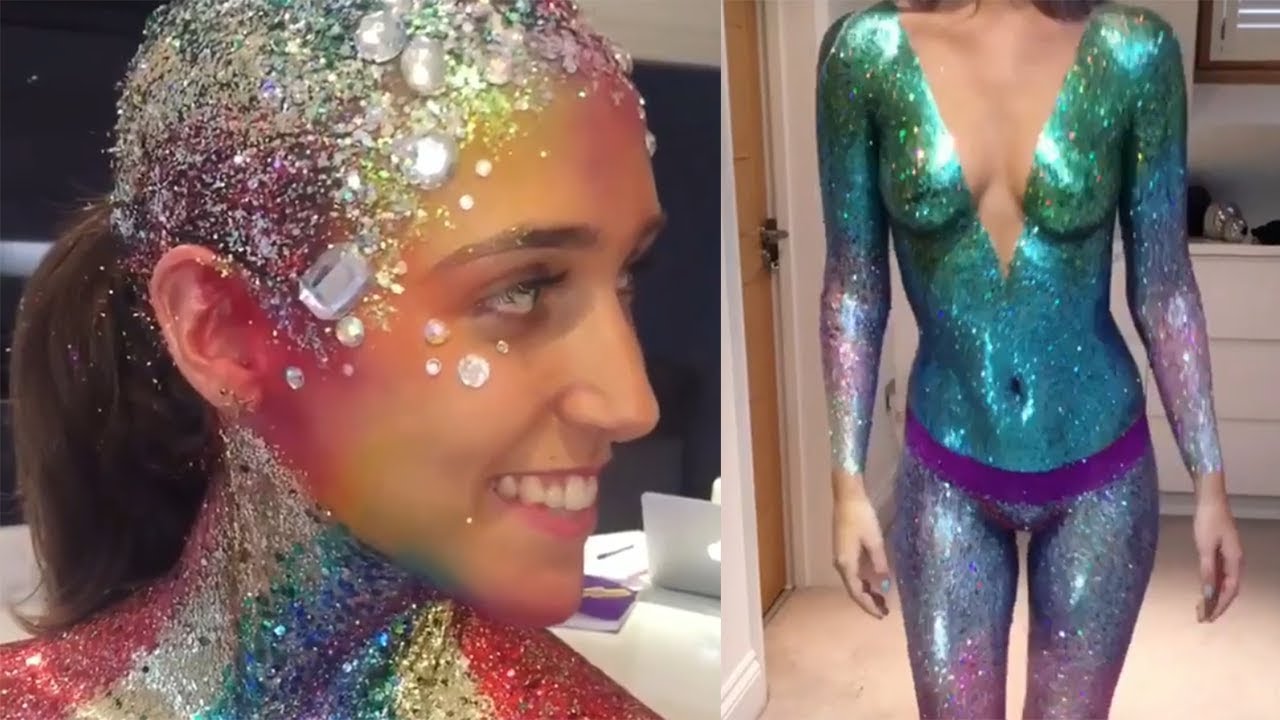 This is why girls started adding glitter for a more bright and appealing look. First they decorated the roots of their hair and faces. Just to highlight natural beauty. Such makeup looked great at day light and seemed just fantastic later on when the sun went down. They mostly applied glitter on eyebrows, cheekbones and used it instead of eye shadows.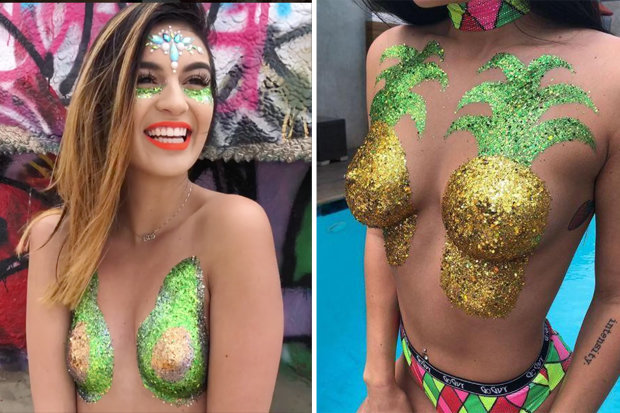 The new trend was caught up by celebrities and Instagram influencers who made it go further. Soon images of stars in glitter invaded the social network. Face and hair was not enough to catch everyone's attention, so they just used it to decorate their bodies: neck, hands and even wear glitter instead of tops. Braless models bragged with their single-use outfits.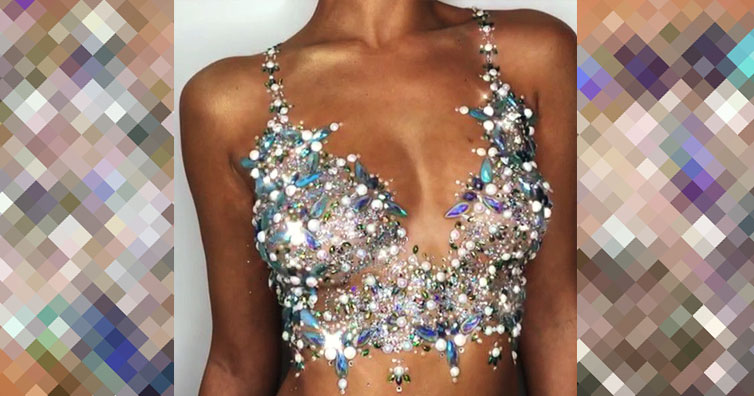 Glitter boobs invaded the universe! Girls layered on the sparkle to completely cover their skin. After that they loaded on some jeweled embellishments, like rhinestones and giant crystals in order to take the look to the next level. Even a kid can get all covered with tiny glitters with ease, but when you can use multiple hues – it means you are smart enough to create specific designs, that nobody else will ever have.
Glittered boobs made the instagram explode, and soon somebody though that would be great to go further and soon millions of men all over the globe enjoyed the view of glittered female bums. Yummy! Guys especially adored those images with ladies wearing only glitter and glass beads without panties. Those have some special charm making us keep staring on them over and over.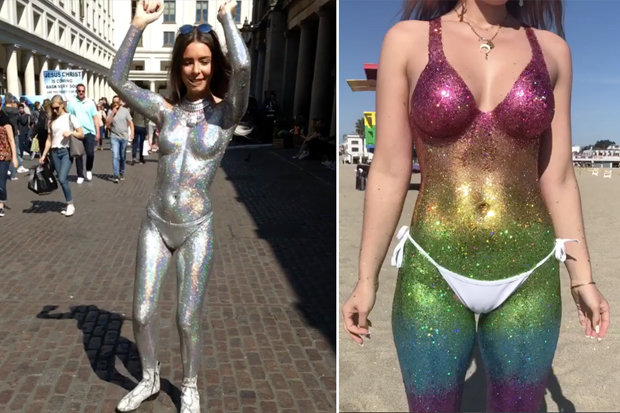 If you believe that was the stopping point – you don't know girls. In order to get likes they started taking photos of their bodies covered with glitters with no other clothes on them. Insane design of such 'outfits' can make any heart beat faster. What is good about spangles – there is a variety of ones: big, small, round, square, triangle… Glitters are produced of all possible colors and shapes, so basically it gives a lot of space for imagination and you can cover your body with any pattern there is in your head.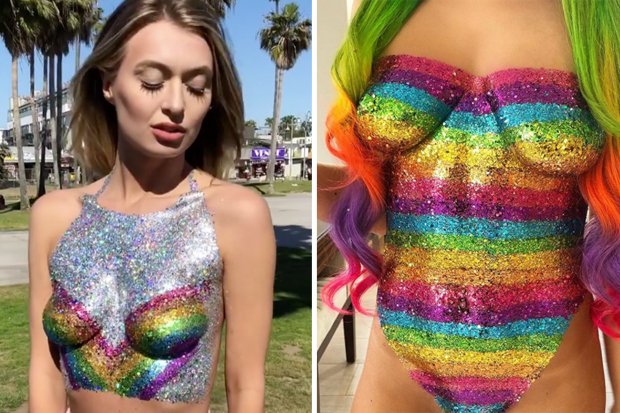 This is why GoGetGlitter trend is so popular – everyone can bring their fantasies to life and share with the public. Glitters are easy to apply and remove. Those ladies who love partying all night long can show off in various sparkling outfits every time they are going to whoop-de-do. Companies that produce cosmetics are now devoting more time to this product adding it to their lines and working on the new textures.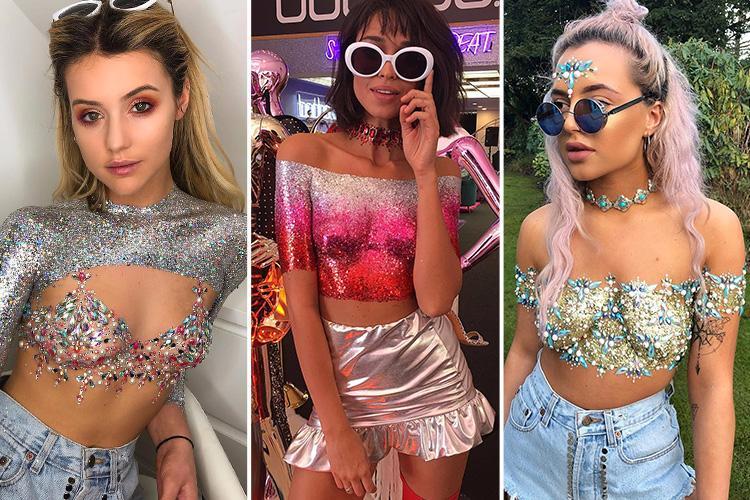 And recently, it seems like not only girls participate in it. Men started glittering their beards and now not a single music fest goes without shiny guys around.