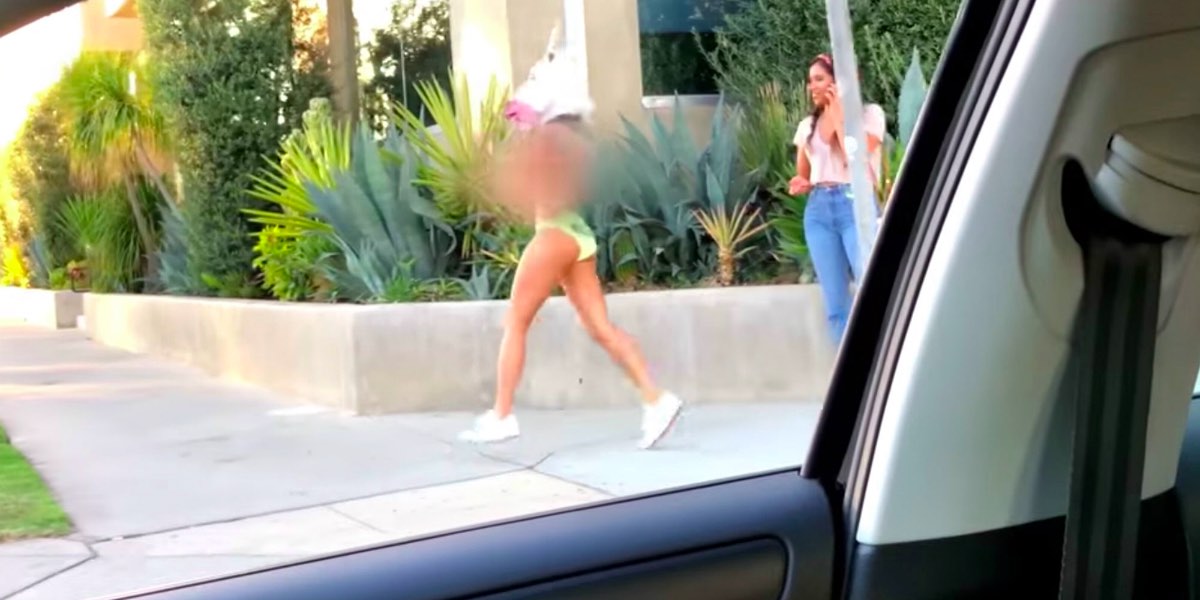 Why Is She Running Naked In A Unicorn Mask?
We all do certain crazy things just to feel the taste of life. Like walking around with no indies, teasing neighbors' dog or coming up to a stranger in the streets in order to hook them up. When it comes to celebs, their lives are stuffed with emotions, novelties and crazy things they do almost daily. So, to impress their fans they have to do something daring that has never been done before.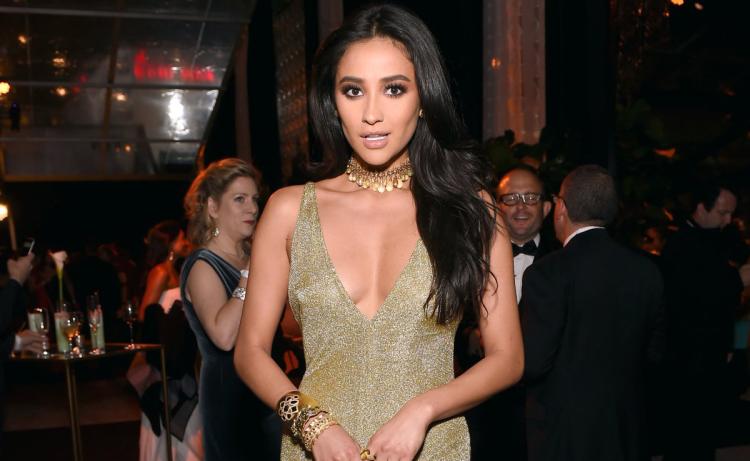 You definitely know this girl. Shay Mitchell is a cute Pretty Little Liars star with an army of fans. Back in 2014, she started her own YouTube vlog to document her travels, talk about fashion and beauty, and attempt to master some cooking skills. And then she made a deal with her friend that as soon as gaining 3 million subscribers, Shay will run… naked… across the LA streets.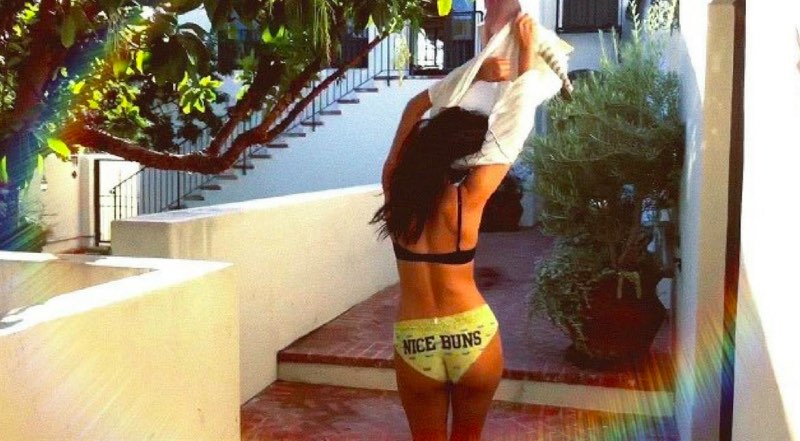 And now there is a video on YouTube that proves she was not lying back then. It starts with a phrase of her friend Sammy reminds her of that deal and forces to follow her promise. Did Shay hesitate? Not a second. She takes off her t-shirt and bra showing up in yellow panties that say 'nice buns' and puts on a unicorn mask.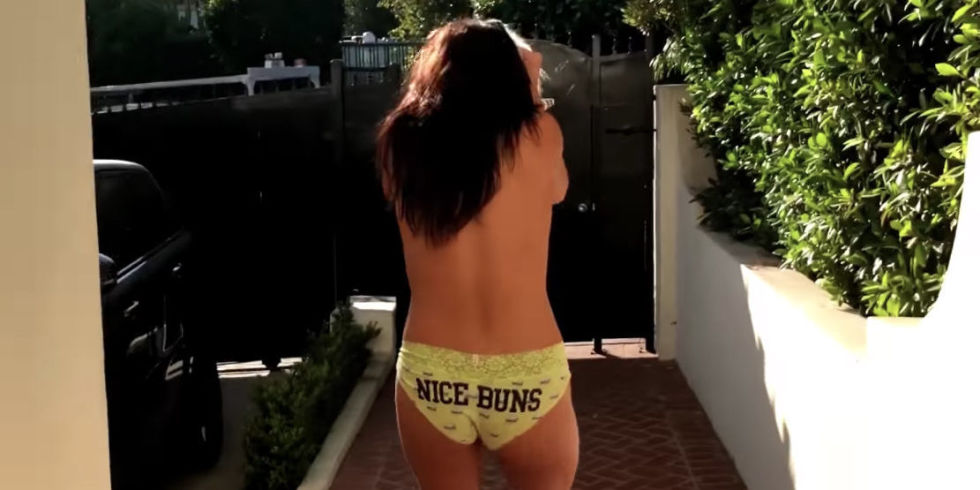 Followers wonder why she chose to put on that horse head. I bet the answer is too simple here. Mitchell didn't want anyone to recognize her. That video was supposed to be a surprise for her followers that could fail if she popped up on news the same evening with a revealing story. So, Shay chose an easy way to hide her face and save herself from being busted by locals.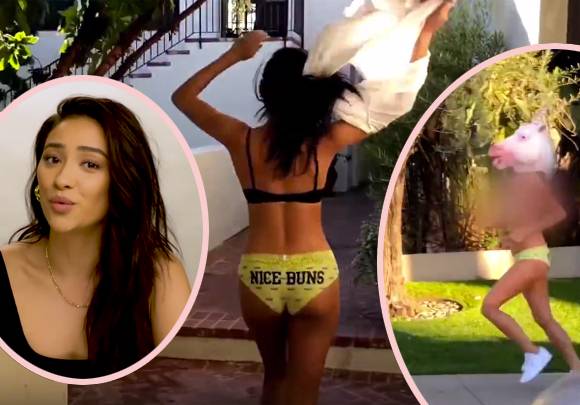 If you think she made a fiction of running around her backyard and back – you underestimate that girl. She took a log run across her neighborhood with her friend following her in the car and capturing every step. Did people notice her? Without a doubt! Were they hocked? I hardly doubt. Therein LA they got used to crazy stuff celebs are doing, but this time it was something out of the world that could at least make the citizens wonder what was going on. But no longer than for a few seconds.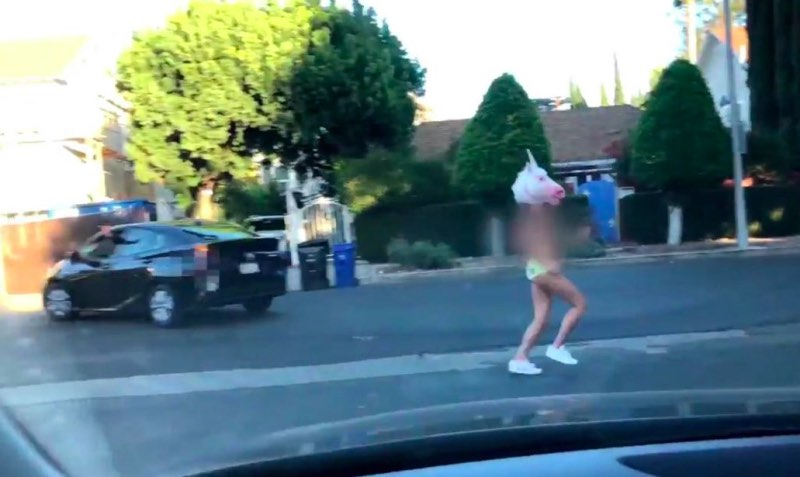 Want to know my opinion? She is the sexiest person in a unicorn mask ever. I haven't seen anyone who would look that great in it. And all 3 millions of her subscribers agree with me completely. What a daredevil she is!
Here's what Shay says: "I can't tell you how much this means to me to have you guys coming along," she said in her latest video thanking her subscribers, "especially since when I first started the channel, it was uncharted territories, and now it's just a learning experience every single week." We wish there were more celebs just like her in this world. And now enjoy the video that made all fans gasp.