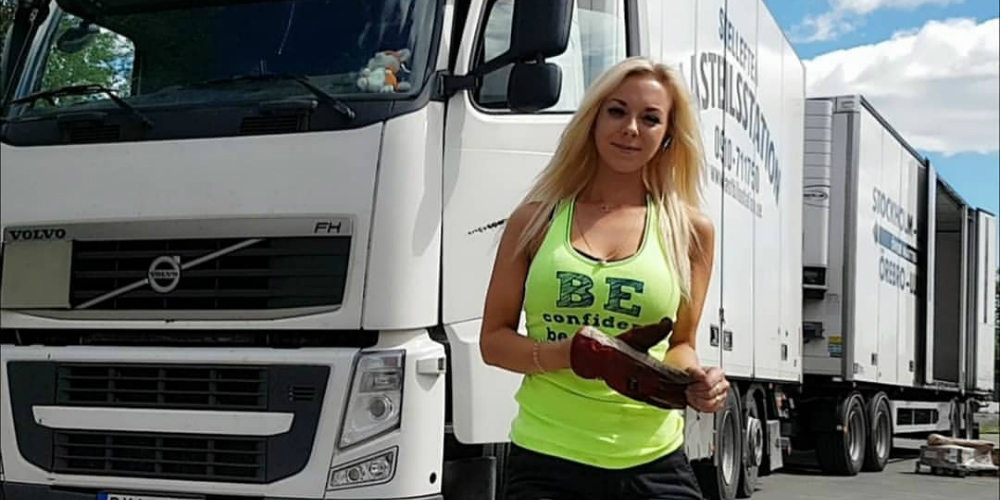 This truck driver will steal your heart
What's the first thing that comes to your head when you are thinking of truck drivers delivering their cargoes all around the globe and spending weeks behind the wheel? We got used to see strong men who have thousands of miles covered under their belts.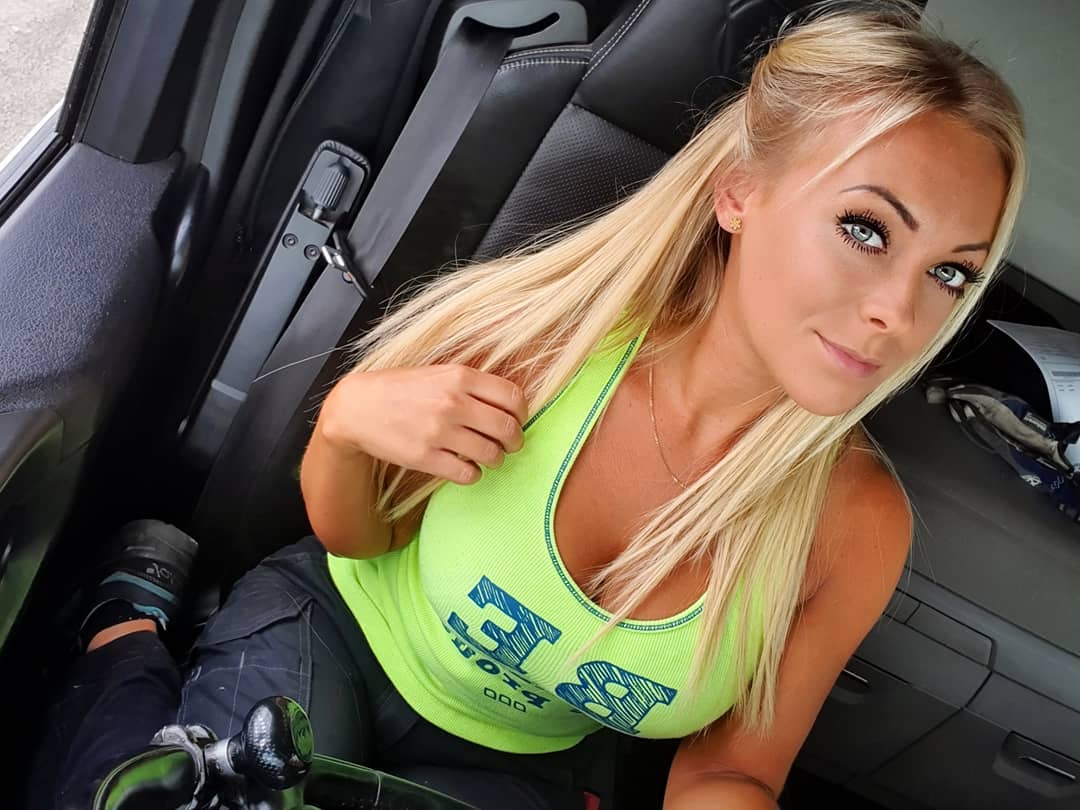 However, just like in any other occupation there are exceptions. And some of them are pretty hot (if you know what we mean). Here we come to Sweden – a country with the prettiest girls in Europe. Although, they are not just pretty, but intelligent and highly motivated. They know what they want from life and they are here just to come and get it.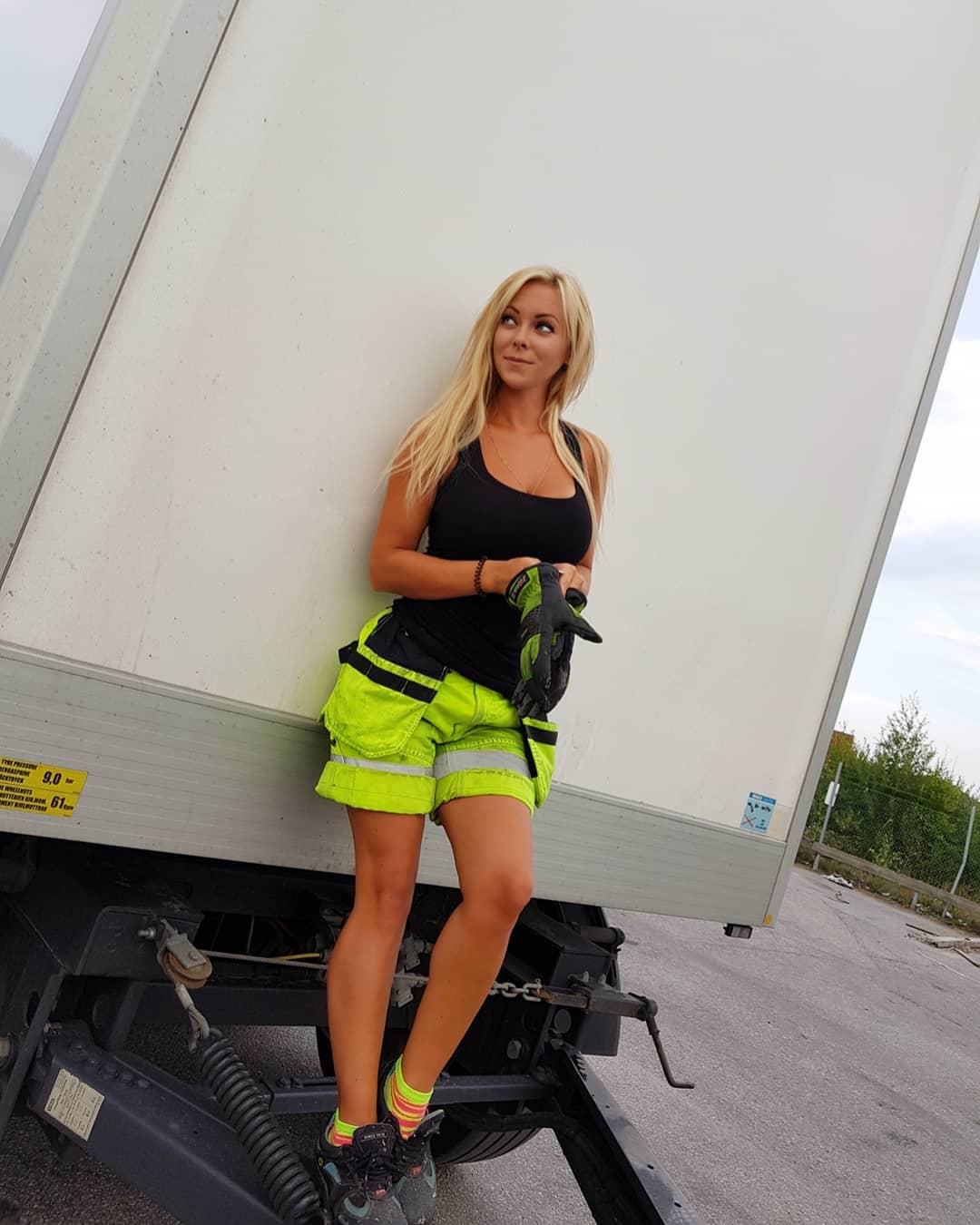 Meet Angelica Larsson – a regular Swedish girl who once thought that would be nice to spend her life in traveling. There was nothing better for Angelica than going on a trip. The views behind the window were changing slowly and she could dive into her own thoughts and dreams.
Her parents weren't even surprised to discover their daughter went to get truck driver license right after school graduation. Who needs college if the dream is to live in a car? Although, she had several more hobbies that were hard to call 'girlish': Angelica is an experienced heavy equipment operator, skydiver, motorcycle rider, and even a scuba diver!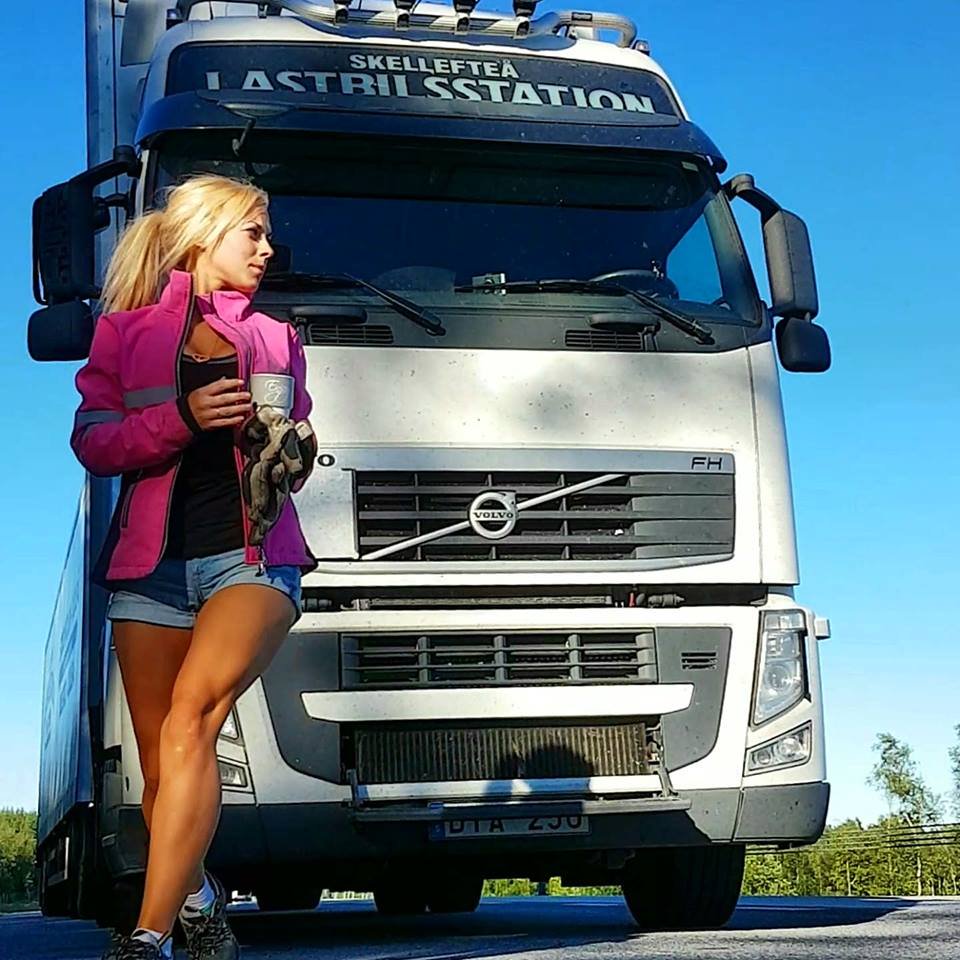 She says all her hobbies are actually her job and she says it was the best chance to do what she liked for living. No wonder Larsson haven't missed it. Angelica assures: "I enjoy working out and eating well to keep in shape so I can handle the physical aspects of trucking and traveling any chance I get, generally behind the wheel of a Big Rig. There's a lot of drivers out there but only a few real truckers, so many people only see trucking as a job, but for me; trucking is everything, my passion in life, I can sit all day long and have conversations that mostly revolve around trucking."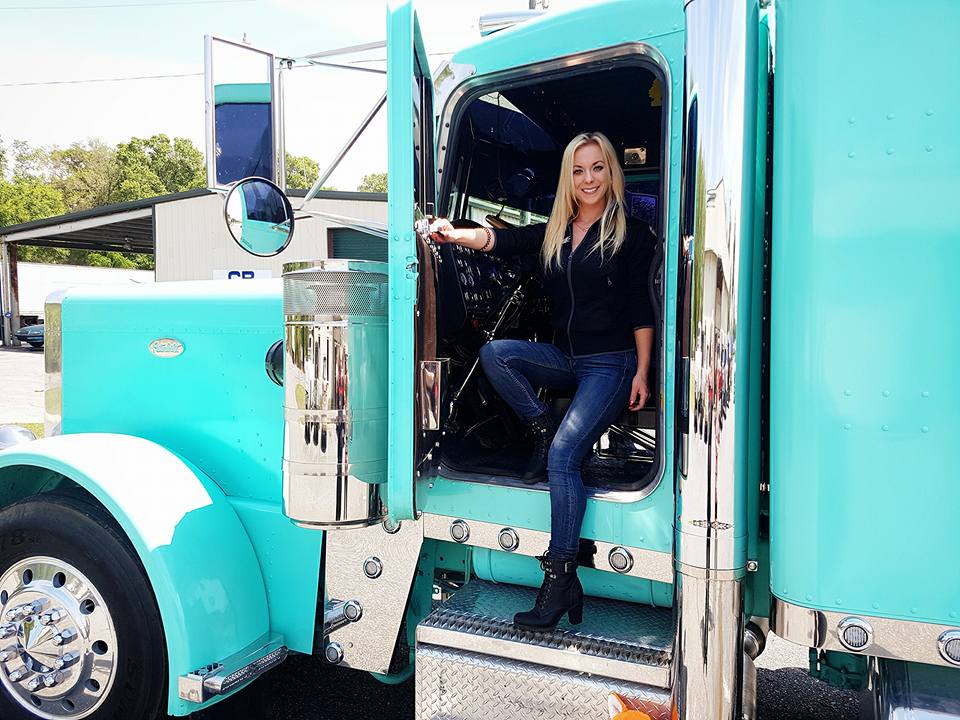 It seems like she is obsessed with what she is doing, but for everyone around this is still weird. A girl who could become a model chooses dusty roads and heavy cargoes. Angelica was first discovered in 2016. Since that time she is a proud owner of "The sexiest truck driver" title. Users keep attacking her instagram awarding the blonde with compliments and giving away their likes.
Despite all the fame Larsson is not going to change a thing in her life, for now her biggest dream is to travel all around the globe and try all trucks in action. And she is moving towards this aim. She has visited a lot of countries by now now and has her own list of the worst and the best roads.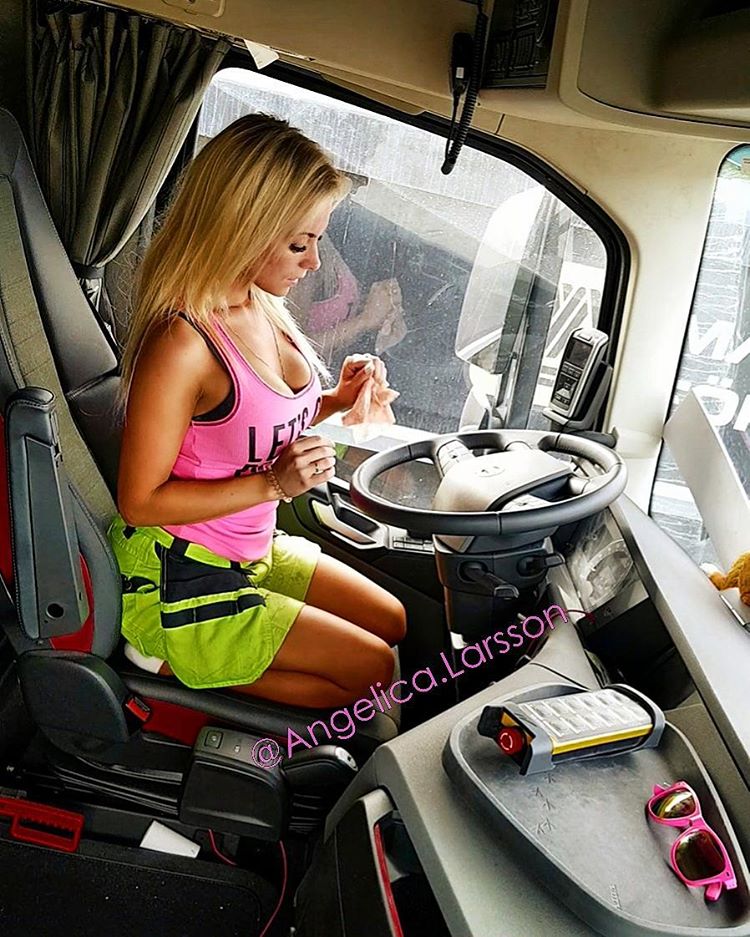 She is taking it as the opportunity to change something on this planet for the better. We bet she did the very best thing she could – popularized her profession among other girls. We bet there are a lot of ladies who secretly wished to do the same thing but were afraid to choose "men's thing".