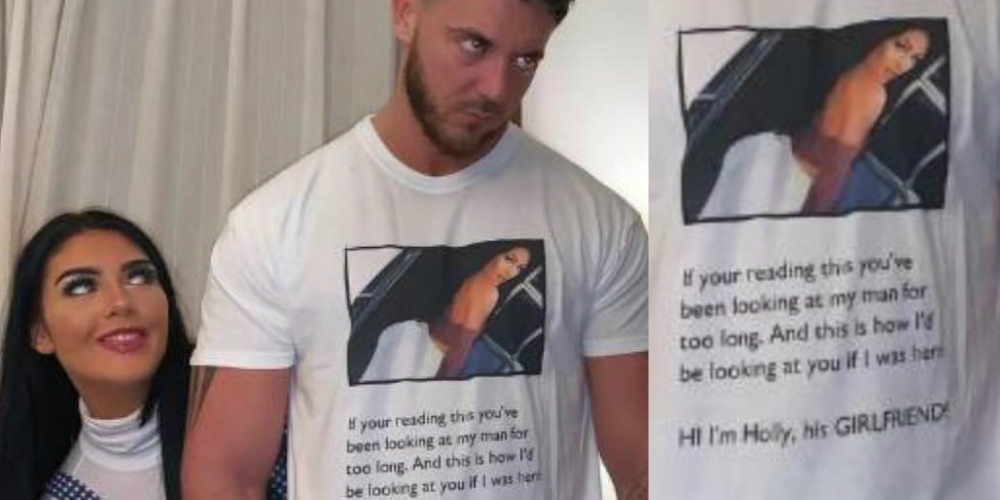 Woman Makes Her Boyfriend Wear a T-shirt with Her Face
Do you know that type of a guy who come over for a party without their girlfriends, but the last ones keep buzzing them every minute with annoying messages and phone calls? Jealous ladies are sure their beloved ones rush to chill with other chicks right after turning round the corner. And nothing can make them stop being over suspicious about their partners.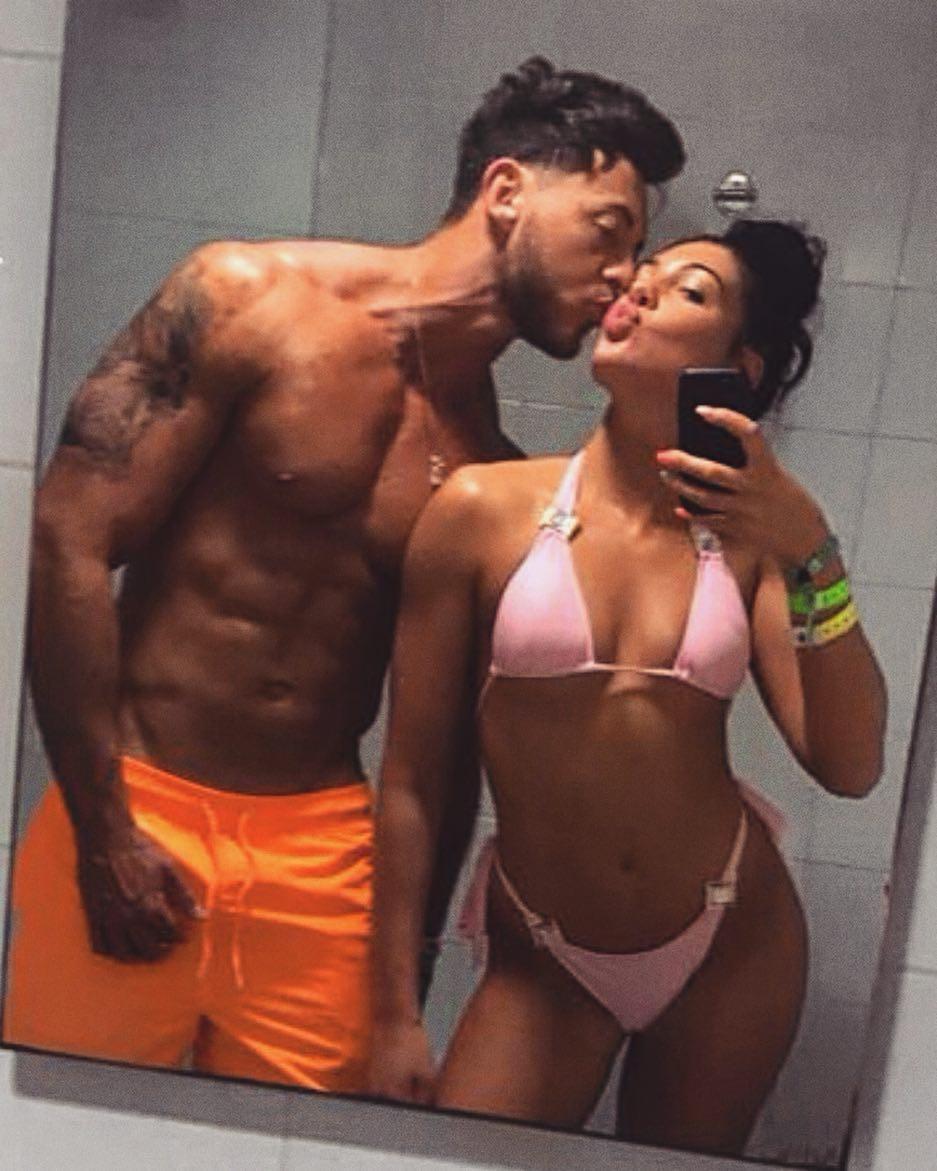 Meet Holly Cockerill – one of those jealous chicks with a creative mind. Looking at her one could hardly suspect her in lacking self confidence. Otherwise how else can she explain the way she is treating her boyfriend? Recently she shared a photo in her Twitter where she was captured together with her boyfriend. Her man was snapped rolling his eyes with his face looking desperate and angry and his girlfriend standing right behind him.
Karl Hennan – that's what poor guy's name is, dressed in a weird t-shirt. After a closer look one can spot all details of that print on it. There is a super sexy snap of Holly and a warning sign. It says: "If your reading this you've been looking at my man for too long. And this is how I'd be looking at you if I was here. HI I'm Holly, his GIRLFRIEND!"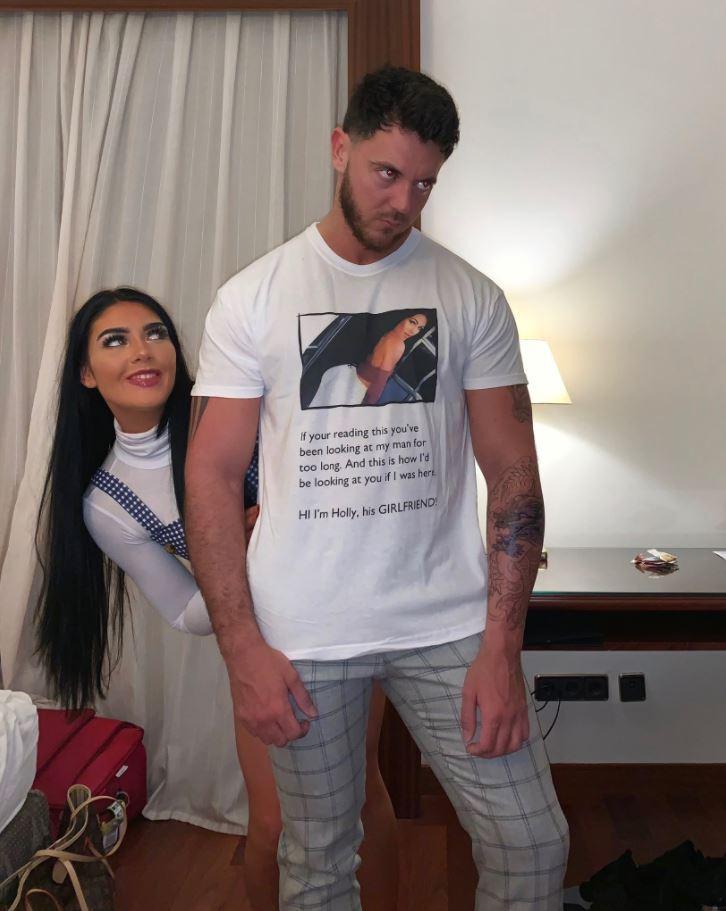 Let's be honest, that's not someone like Holly to be worrying about other girls. Just look at her! She is hot, sexy with nice bum and big boobs. Her face is as cute as it can be with long hair that makes her look gorgeous. Why would she give him this outfit?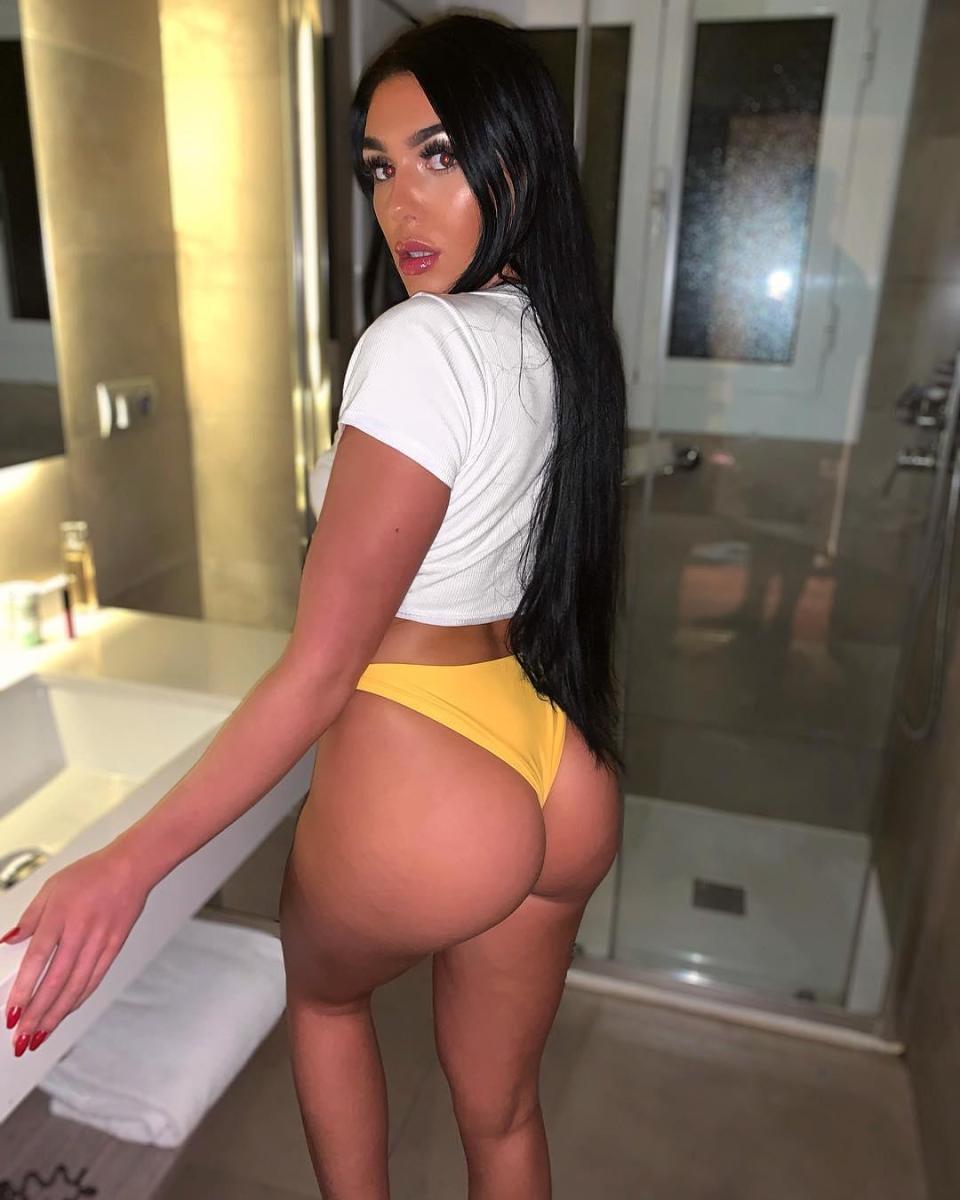 Anyway, it is clear from the post that Karl was going for a night out with his friends and Holly was not invited. So, she just made him dress it as a mean of protection from local cougars. The funny post soon racked up more than 10,000 "likes" and more than 1500 retweets.
People on Twitter blame her for being a psycho claiming she is feeling insecure in this relationship if she has to invent stuff like this. What is funny – shaming comments where not only from male audience. Women joined them as well. And it is hard to say whose texts are sharper.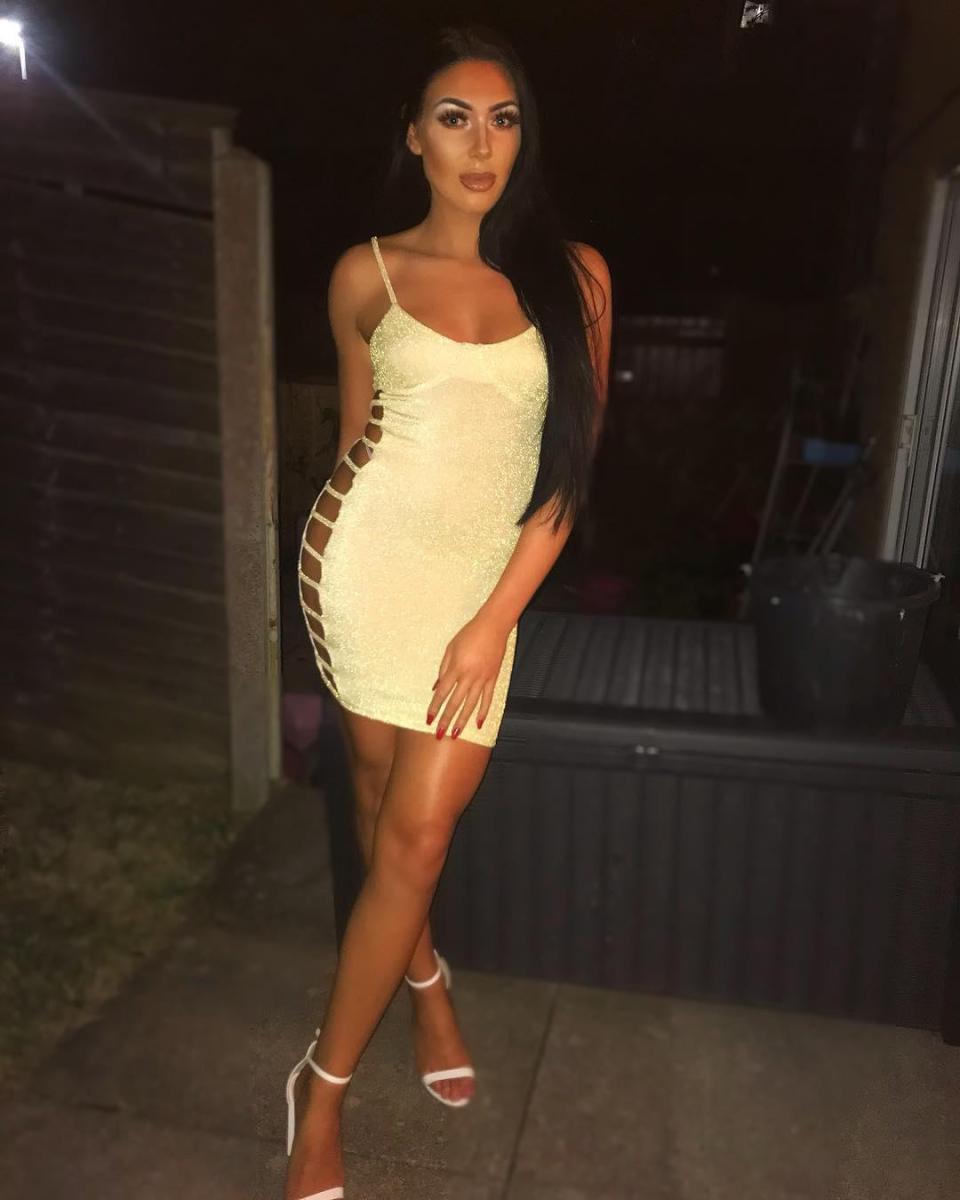 Later on Holly had to share another post where she admitted that t-shirt was nothing but a joke as she would never let him out wearing anything like that. But some men in the comments stated that he had a chance to change the shirts between the house and the party and do it again on his way back home if he is smart enough. The others said her attempt to purge herself looked miserable and they just didn't believe her latest post.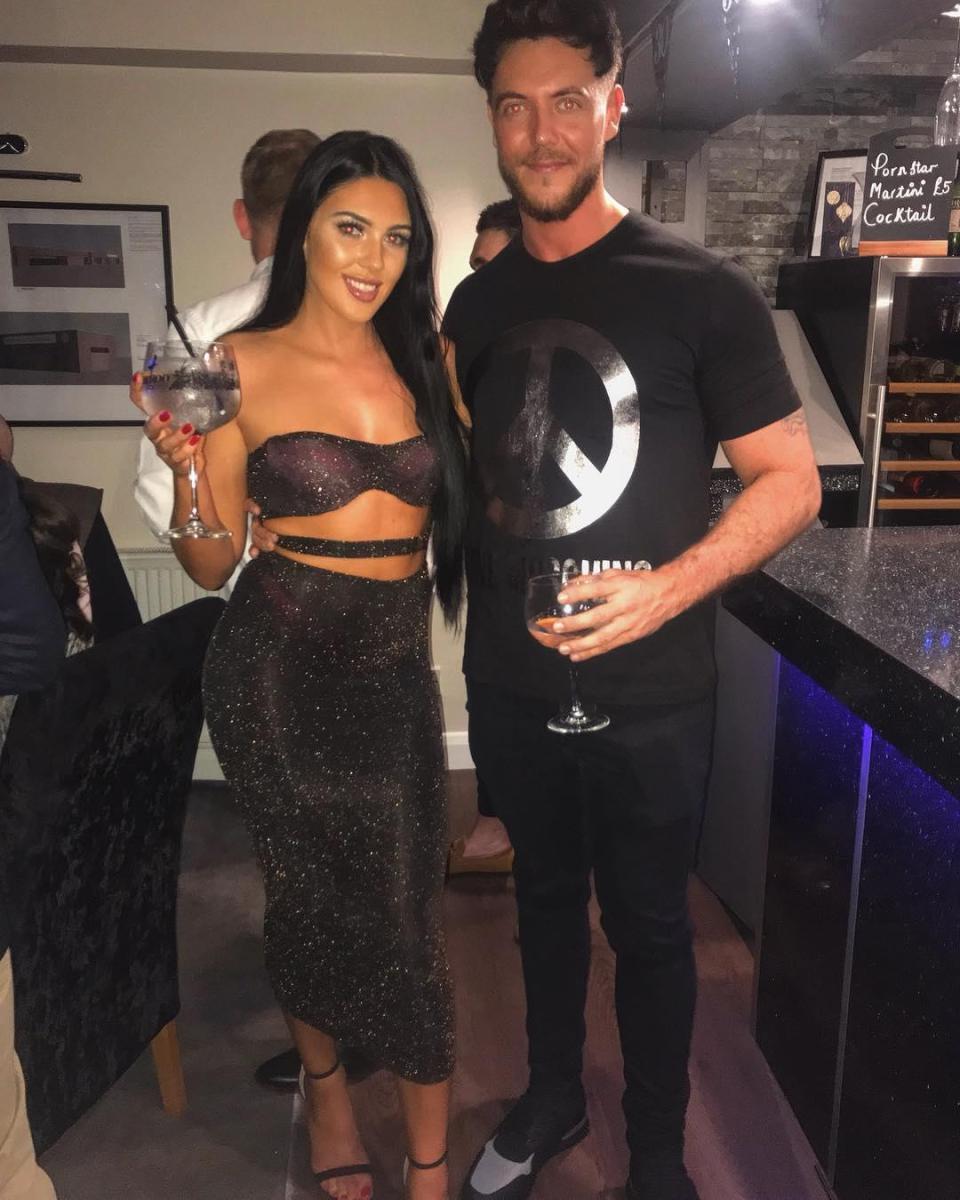 We have no clue if Holly is crazy enough to let her boyfriend go out in that weird shirt, but if she does – that is a bad sign for their relationship. Nothing good happens to couples with at least one over-controlling partner. So, iа you meet a weird girl who acts this way – run.