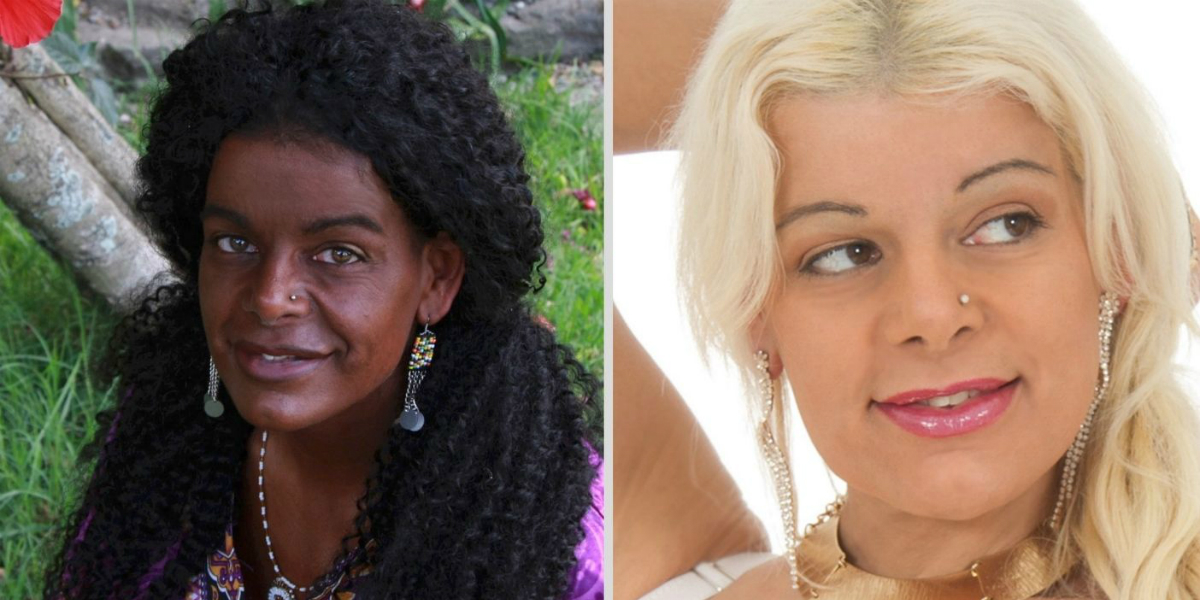 Stunning blonde transformed herself into an African bombshell
Once upon a time, back in 1988 little Martina Big was born in a lovely town of Germany. Her parents gave her all their love and always taught her to follow the dictates of heart. So, after high school the taste for adventure made her forget about college degree and apply for a job as a flight attendant. Nice and sweet girl with cute face and slim body – it took her no effort to get this job. First, Martina thought it was a blessing. She visited new place, met new people and up there, 10 000 meters above the Earth she met her true love – Michael. He was a pilot and thus they spent a lot of time together at work and at home.
Although there was one little thing that bothered Martina more than anything else. She thought that company's policy of hiring only slim girls as stewardesses was completely wrong. Having some extra kilos should not be a problem she thought. And Big always found curvy ladies more attractive that skinny ones.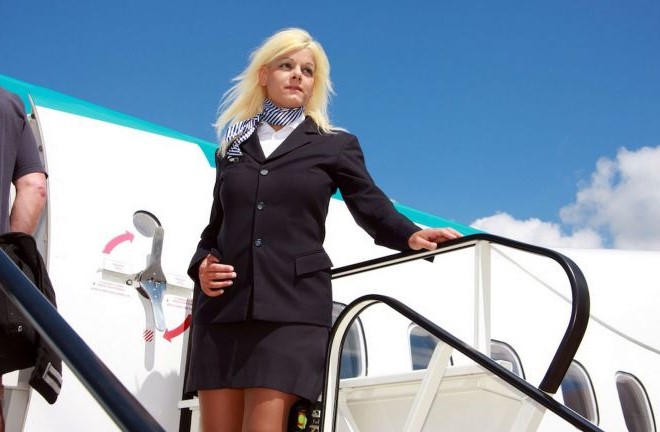 Then there came new trend. Millionaires stopped inviting skinny models to their yachts, rappers shoot their videos with curvy mixed beauties. Girls with somewhat darer skin, puffy lips and impressive hips and boobs invaded pop culture.
Martina saw them and realized she was an African woman in wrong body. She thought if she could somehow change that but her heart was full of hesitations. But in 2012 her life was divided into 'before and after'. Her family tragically died in a car accident and Michael lost his job over bad eye sight.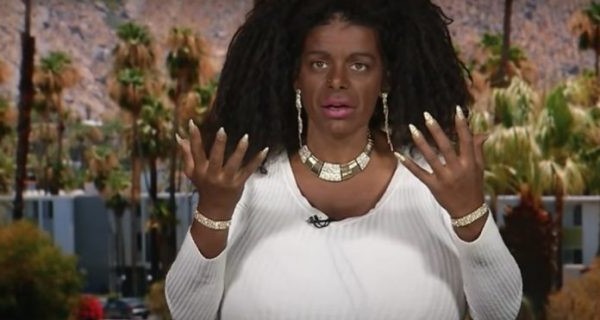 Big decided that was her chance to change life for the better. She quitted her job and went under her first surgery. She got 600 ml of silicone inside her each boob and that was just the beginning. Later on she had several lip injections, waist liposuction and a bunch of new boob jobs. Today her breasts weight 12 kilos. She claims that is the biggest bust in Europe and she is not planning to stop until getting world's record.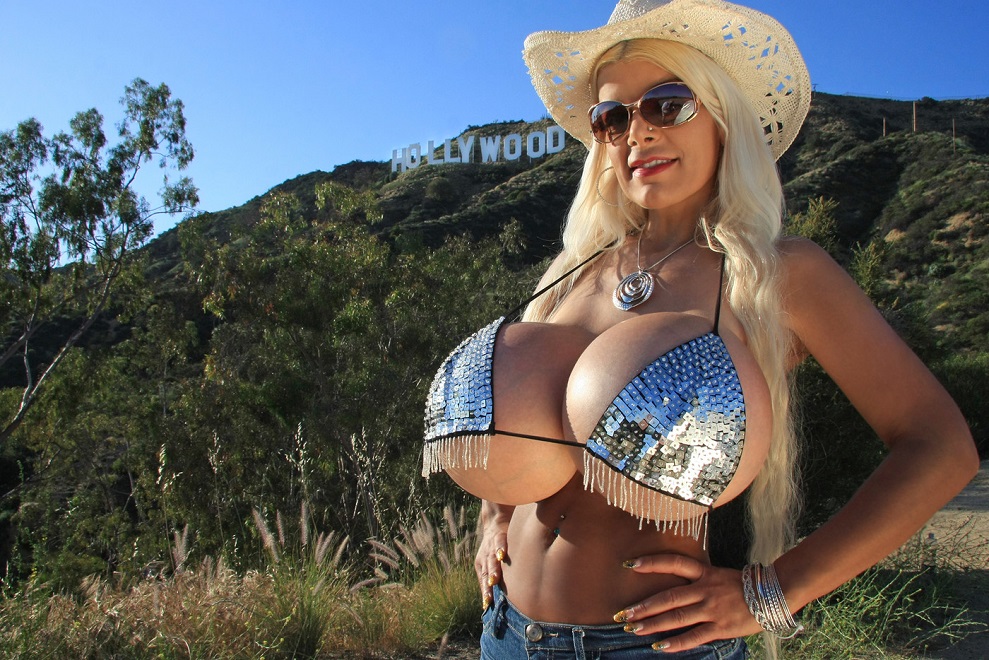 Martina also wanted to get implants into her bum but surgeons denied her request claiming that can be fatal. Her attempt to make rhinoplasty to make her nose look more African failed too.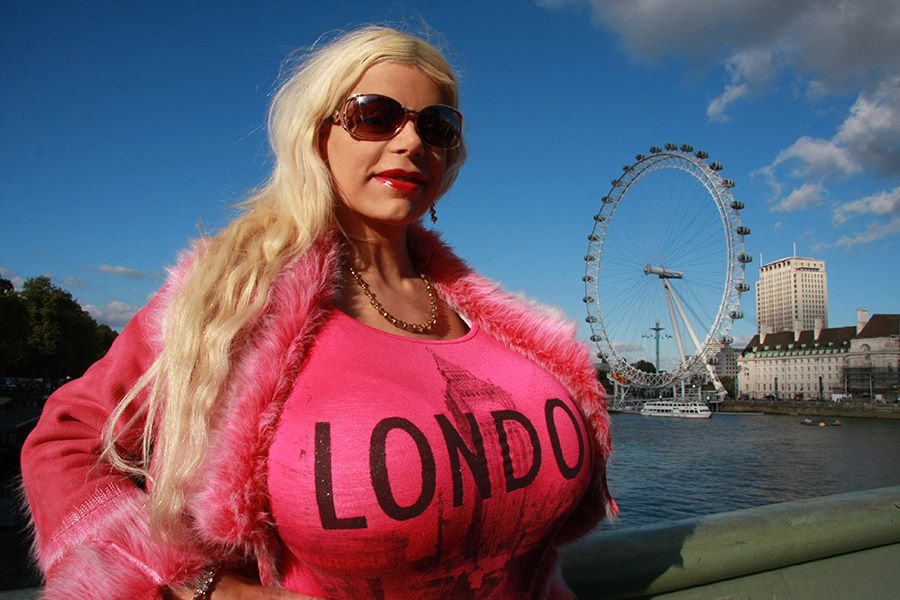 She also found the most powerful solarium to change her skin color. But unfortunately those lamps were not enough for her to get the desired skin tone. So, Martina got melanin injections and keep receiving them to support her new skin color.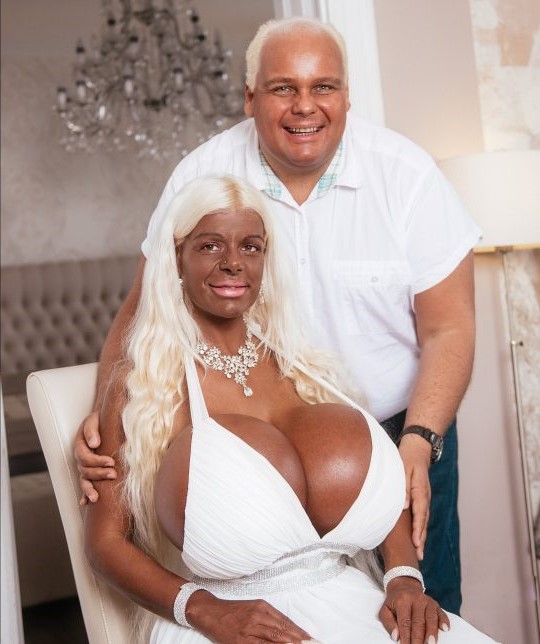 She also put on a wig and went to Africa to finish her mission. There Big was baptized and received a new name – Malaika Kubwa, which means 'big angel'.
Michael is supporting his wife in all she does. He says she looks beautiful and will becomes even better day by day. He even became her agent and stylist. The couple is sure nobody can help Malika choose sexy outfits better than her partner. They both are sure Malaika Kubwa is a new uprising star.