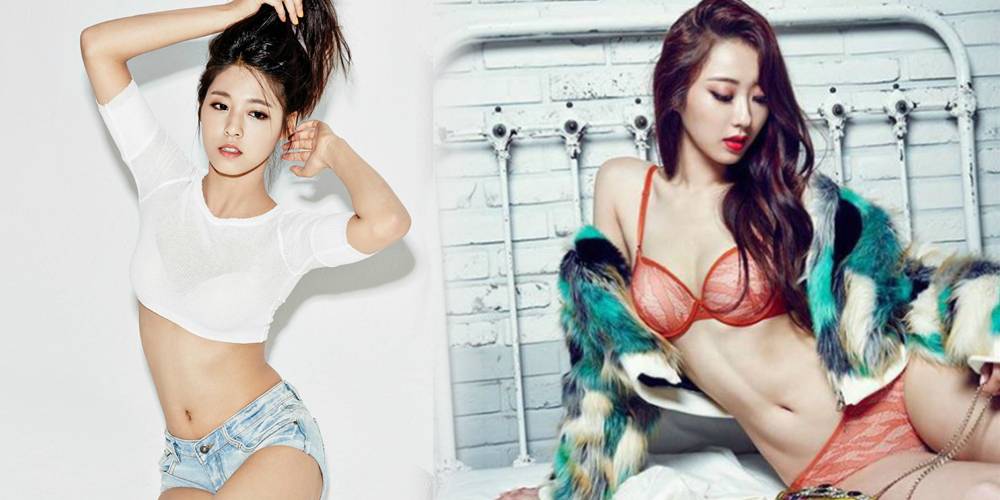 Top 5 Smoking Hot K-Pop Babes
K-pop – an abbreviation of Korean popular music or Korean pop. It is initially based on Hangul, a music genre originating in South Korea, characterized by a wide variety of audiovisual elements. Although it includes all genres of "popular music" within South Korea, the term is often used in a narrower sense to describe a modern form of South Korean pop music. It is drawing inspiration from a range of styles and genres from around the world, such as Western pop music, rock, experimental, jazz, gospel, Latin, hip-hop, R&B, reggae, electronic dance, folk, country and classical on top of its uniquely traditional Korean music roots.
Thanks to K-pop we have discovered incredible PSY who made the whole world dance with his Gangnam Style. People all over the world became fans of Korean pop culture and especially its amazing girls' bands and female singers. Why? These Korean angels seem ageless. They stun men with their cute faces, sexy bodies and sweet voices. Today we want to share the list of the hottest K-pop babes, and here they are:
Ari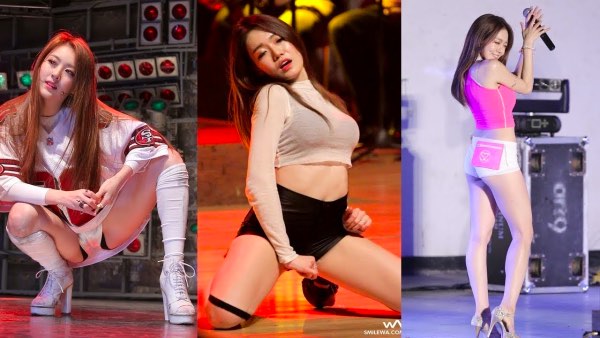 She is a founder and a leader of female dancing band Waveya. Together with her sister, they started recording dancing cover on popular hits and soon after sharing they Gangnam Style cover on YouTube the band became extremely popular. Ari is dancing since she was a little girl. Today her choreography combines elements of strip plastics and modern dancing.
Gina Choi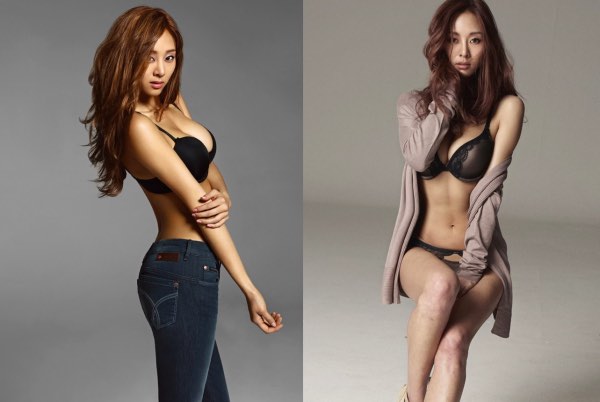 This lady is better known by her stage name G.NA. She is a successful Canadian singer, songwriter, and actress who build a mind-blowing career in South Korea. G.NA was originally set to debut as the leader of a girl group Five Girls under Good Entertainment. However, the group disbanded shortly before their scheduled debut in 2007 due to Good Entertainment's financial troubles and the members all left for separate Korean entertainment agencies. Choi joined Cube Entertainment.
Go Jun-hee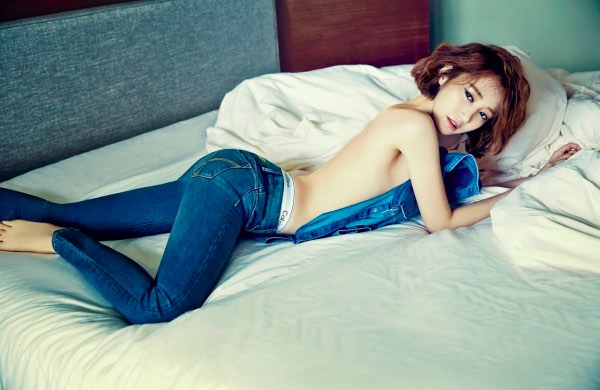 Her real name is Kim Eun-Joo. Kim was a regular kid, but when she was 16, she suddenly realized she was a beautiful young girl, standing out of all her teen friends. That gave her much of self-confidence for a debut as a school uniform model. Just 2 years later she became a professional and popular actress.
Hyuna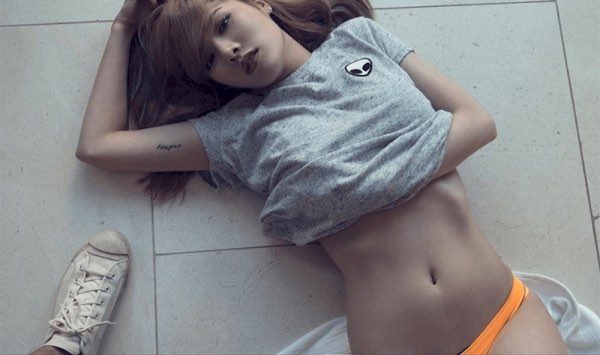 This South Korean singer, dancer, songwriter, and model rose to fame in the late 2000s as a member of the girl group Wonder Girls. Hyuna is one of the most talented people in South Korea. No wonder everyone wants to work with her. Remember that red-head in PSY's Gangnam Style? That was her. But before her solo career, Hyuna jumped from band to band looking for something that would fit her best. As you can see – she is good enough to be a solo singer.
Nana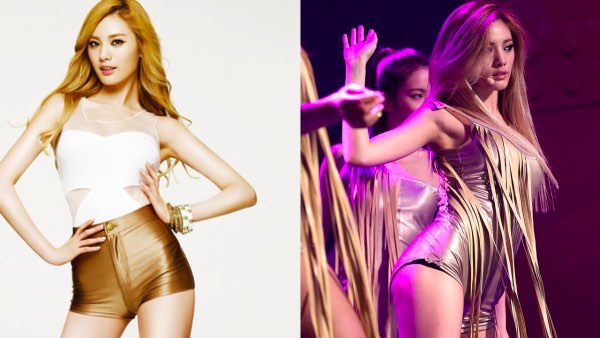 Another South Korean singer, actress, and model, a member of the South Korean girl group After School and its subgroup Orange Caramel. The public loves Nana for her sexy dancing on stage. She knows how to impress her fans and make male hearts beat faster.