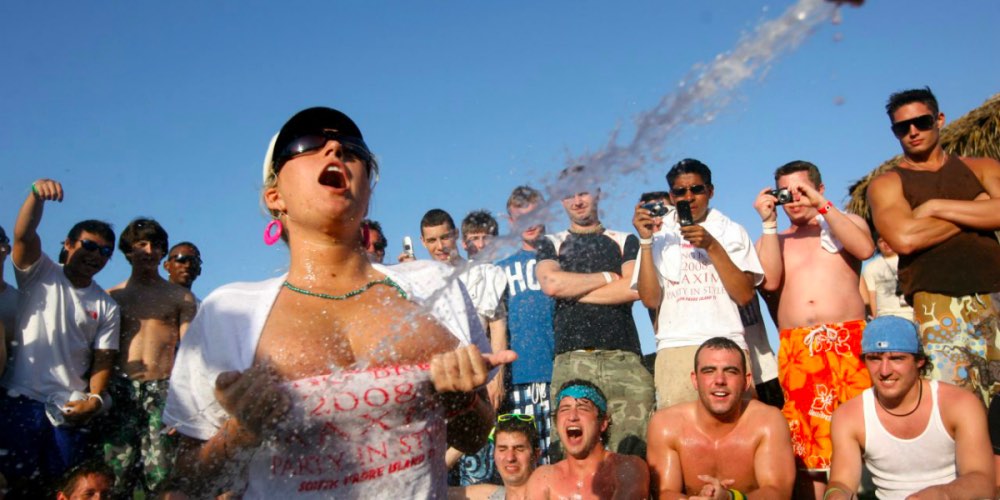 Taxes Spring Break: Booze, Boobs And Buzz
What is the best thing to do after spring is finally here? To rock the place of course. Spring breaks are traditional for most of the USA colleges and they often look like crazy parties with no limits or rules. Girls dance until they drop flashing their breasts, guys drink tons of alcohol struggling to grab naked boobs they see around – pure fun for everyone.
This year South Padre beaches welcomed about 100,000 college students, the excellent ones and those do not really care about their classes. But, as it turns out, such powerful breaks help them restore their powers to come back with more enthusiasm for their study.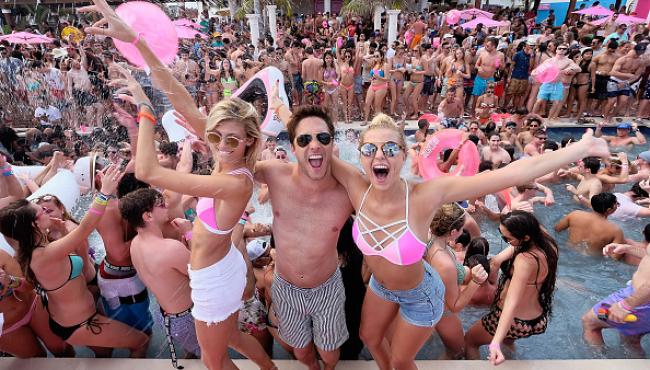 Are 3,000 inhabitants of Texas happy to welcome this crowd every year at least for a week? They are. The reason is simple – money. $30.5m payday, with bars and clubs raking in $2.8m in mixed beverage sales alone and the city enjoying a $1.44m windfall from a levy on hotel beds.
Everyone, running a business there can't wait for a spring break. Half naked girls, marijuana smokes, and rivers of alcohol don't scare anyone away. Students are here to relax.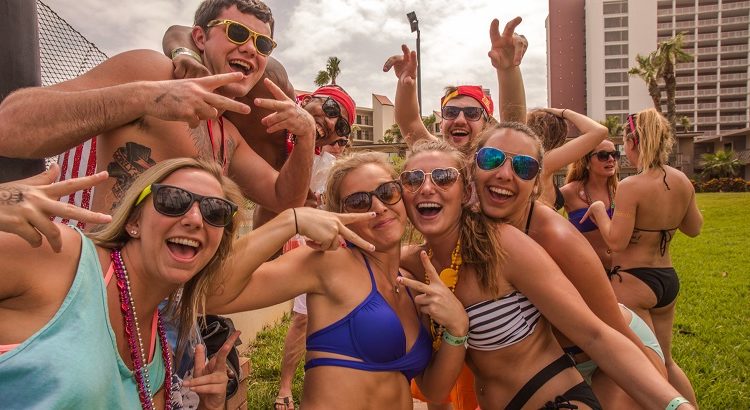 It starts as a regular huge party – fancy girls rock their bikinis. Strong guys are looking for a place to dance and drink a few beers. Everyone is happy and feeling free from all their duties. But the more they chill out the more madness is going on around.
Girls in bikinis tend to strip down to the bottom flashing their boobs. Wet t-shirt contest with men braying 'we want to see her p***y' is a norm here. And what is crazier – everyone likes it and ladies lose control over themselves just to get more cheers from the public. This year young women were seen participating in wet t-shirt contests with one ditching her bikini bottoms and others bending over on stage for groups of ogling young men.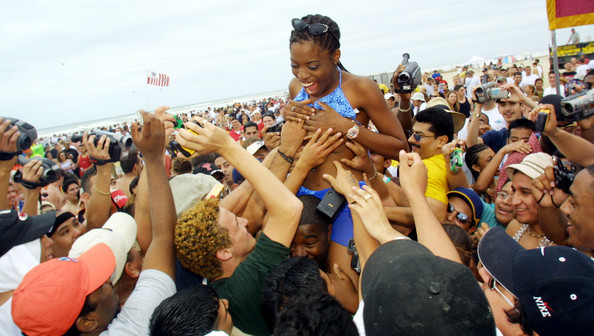 A SWAT team on standby is also a norm. People are dancing, watching crazy dances of the others and simply enjoying their break. But later on, things get worse. Overdrinking and sometimes even drugs overdose leave guys and girls vomiting in the bushes. There are cases when people are delivered to the hospital with poisoning or even get to jail. Taking into consideration that the nearest hospital is about 30 miles away, the authorities had to set up a mobile 36-bed hospital with doctors for the most extreme cases.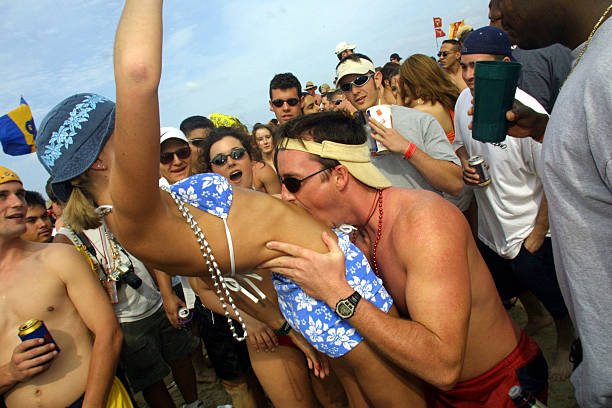 Spring break is the hardest time for police. The annual event, which is said to draw in about 100,000 students and cause a 100 percent increase in crime in the beach town, has even called for authorities to ship in extra police units and a mobile 36-bed hospital. Crime rates skyrocket and they have to keep an eye on what is going on in order to prevent misdeeds. This year one party-goer was seen being taken away on a stretcher by first responders from the South Padre Island Fire Department.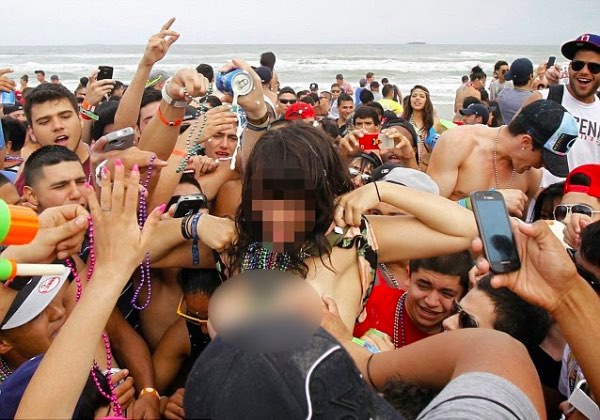 But despite all the cons, this is an event is the one you should visit at least once in your life just to feel the taste of freedom.