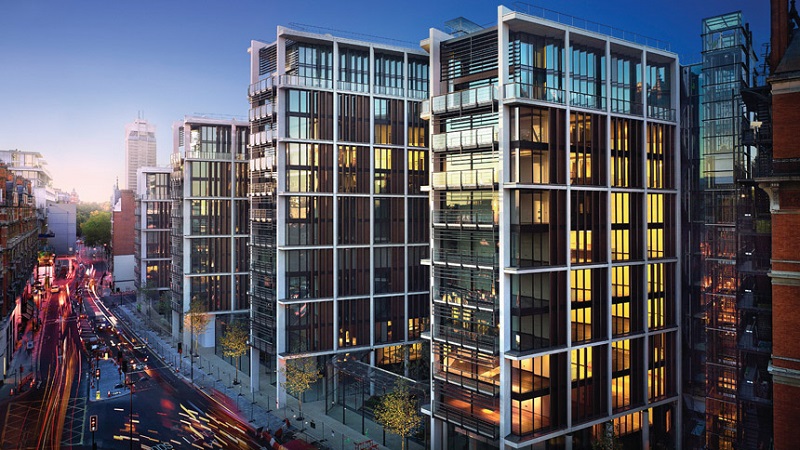 The 5 Most Expensive Billionaire Homes In The World
Despite a global fascination with billionaires' fortunes, little is known about their outrageously expensive mansions. However, here's a condensed overview of facts and figures that will give you an insight into how the wealthiest people on Earth roll in luxury.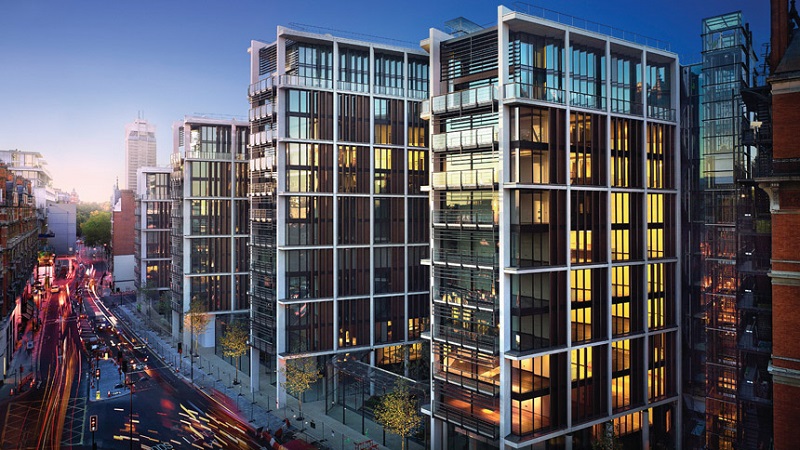 #5 One Hyde Park, London, UK
Owner: Rinat Akhmetov
Estimated value: $221 million
One Hyde Park is considered one of the world's most expensive apartment buildings. It belongs to Ukrainian oligarch Rinat Akhmetov who bought it in 2011.With bulletproof windows, professionally trained guards, underground parking, spa, golf course, and a pool, it perfectly exemplifies the old proverb "my home is my castle."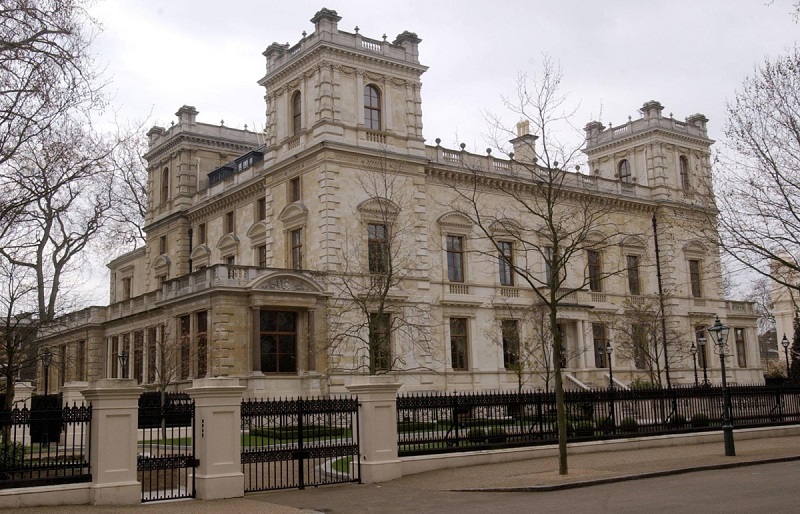 #4 Kensington Palace Gardens, London, UK
Owner: Lakshmi Mittal
Estimated value: $222 million
London again! The home of Indian steel tycoon Lakshmi Mittal is located in one of the most prestigious areas of the UK's capital. The billionaire bought the 12-bedroom mansion in 2008. In the past decade, the demand for a private real estate like this has increased strikingly around the globe. Consequently, the price of Mr. Mittal's property has certainly gone up.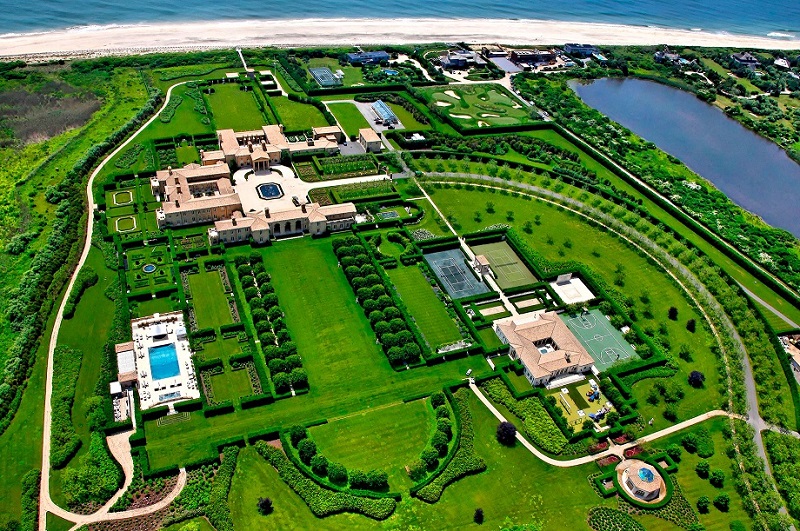 #3 Fair Field, Sagaponack, New York, USA
Owner: Ira Rennert
Estimated value: $248 – 500 million
One of the largest and potentially the most expensive home in the United States spans 62,000 square feet or nearly an acre and a half of land. The estate itself covers 63 acres of prime beachfront! Officially, there are 21 bedrooms and 18 bathrooms in the mansion. The lavish property includes 3 swimming pools, a 164-seat screening theater, 2 bowling alleys, 2 tennis courts, 2 squash courts, a basketball court. The estate is so huge that it requires an on-site power plant to supply electricity all buildings!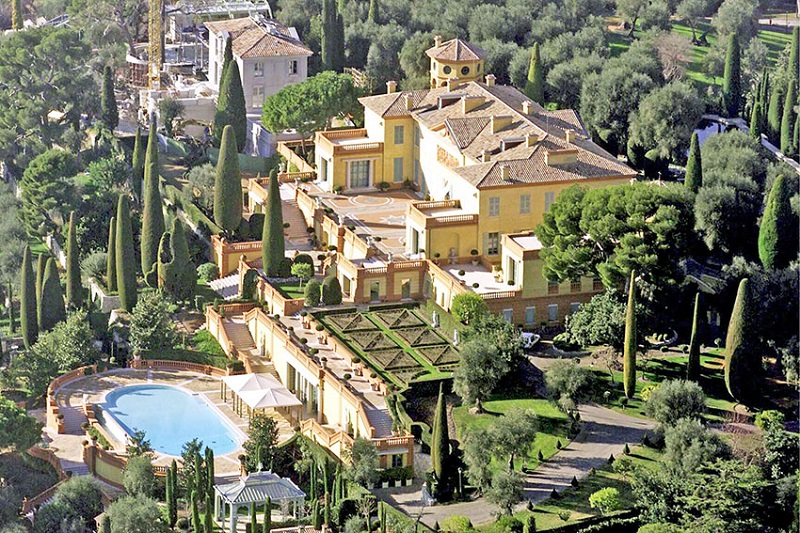 #2 Villa Leopolda, Villefranche-sur-mer, France
Owner: Suzanne Marnier-Lapostolle
Estimated value: €1 billion
Reportedly, King Leopold II of Belgium built this luxurious mansion for his numerous mistresses.
Currently owned by Suzanne Marnier-Lapostolle, a member of the Grand Marnier liquor dynasty, it is both the largest and the most expensive villa in the world. The estate occupies 20 acres of land overlooking the Mediterranean. The 10-bedroom villa comes with an Olympic size swimming pool and five acres of manicured lawns. In fact, it is on sale now, so it will be yours for just a billion euros!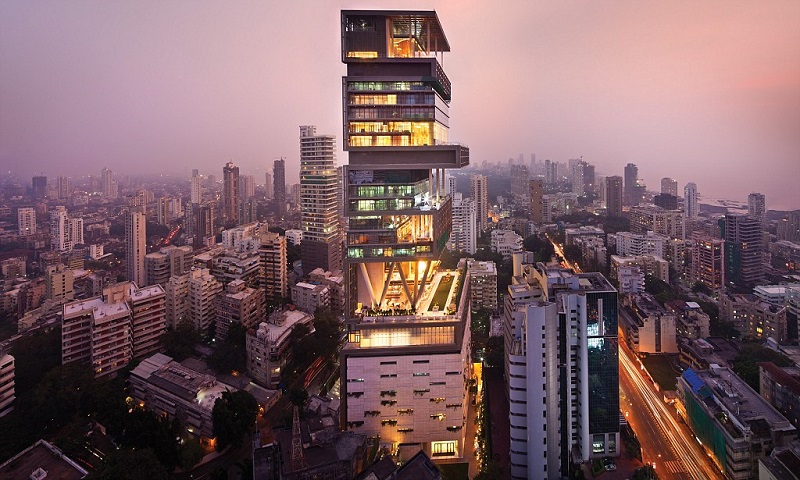 #1 Antilia, Mumbai, India
Owner: Mukesh Ambani
Estimated value: $1 – 2 billion
The most scandalously expensive property in the world belongs to Mukesh Dhirubhai Ambani, a business magnate with an estimated net worth of $22.3 billion. His private home is actually…a skyscraper! The 27-story and 400,000-square-foot colossus named 'Antilia' after a mythical island in the Atlantic is Ambani's private residence in Mumbai. Cost an estimated $1-2 billion to build, Ambani's property includes a six-story underground parking with space for 168 cars and also three helicopter pads on the roof in case his guests prefer to arrive by air. The skyscraper mansion has a spa, terraced gardens, guest suites, a 50-seat theater and even a temple. Reportedly, it requires a staff of 600 to keep it running. Do you think it's too lavish? The wealthiest man in India would disagree!