The Most Luxurious And Expensive Yachts Ever Build On Planet Earth! Which One Would You Buy?
What would you do if you had 1 million dollars? Most people asked this question said they would definitely buy a mansion, a yacht and a super car. Most of them want a three-stored building with dozens of bedrooms inside, a Lamborghini and a huge yacht.
However, none of them wants a regular boat. People describe some huge three-deck vessels with pools and disco halls inside.
Rare of them knows actual price of such shiny vehicles. How much can a good yacht cost? Here is the list of the most expensive vessels ever built.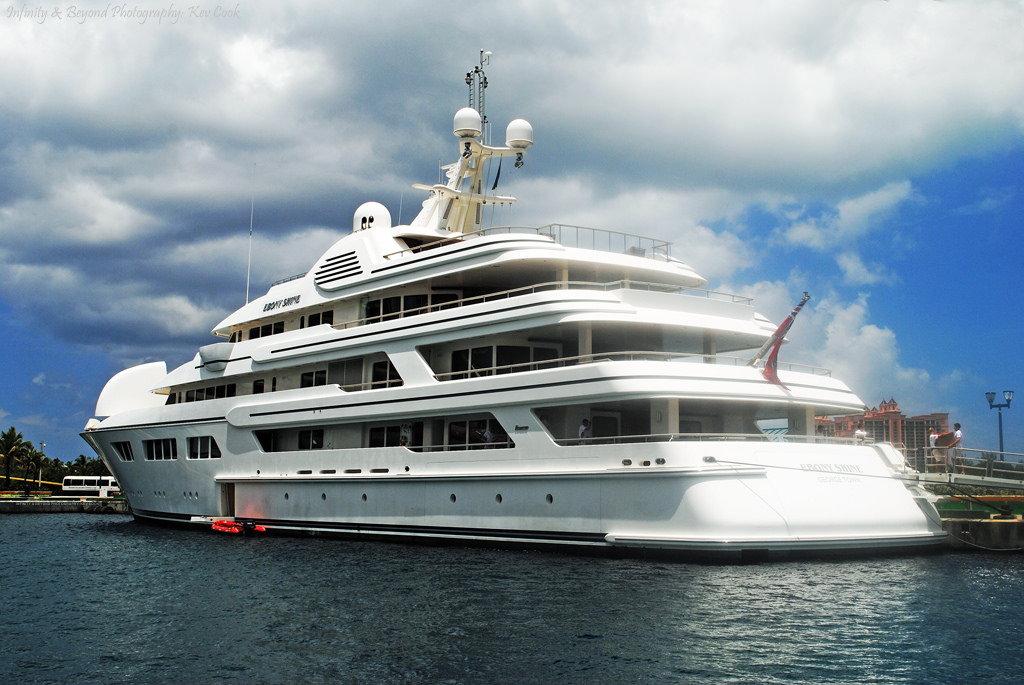 10. Ecstasea
This yacht was sold to Russian oligarch, Roman Obramovich. Later sold to Sonia Zukerman. It was the biggest Feadship when the yacht was just launched in 2004.
Ecstasea has the length of 85.95 meters (282.0 ft), and a beam of 11.50 meters (37.7 ft). The material used for production is steel.
This ship has won multiple design awards. It's flawless interior was worked out by Terence Disdale team and De Voogt Naval Architects.
Price: $150,000,000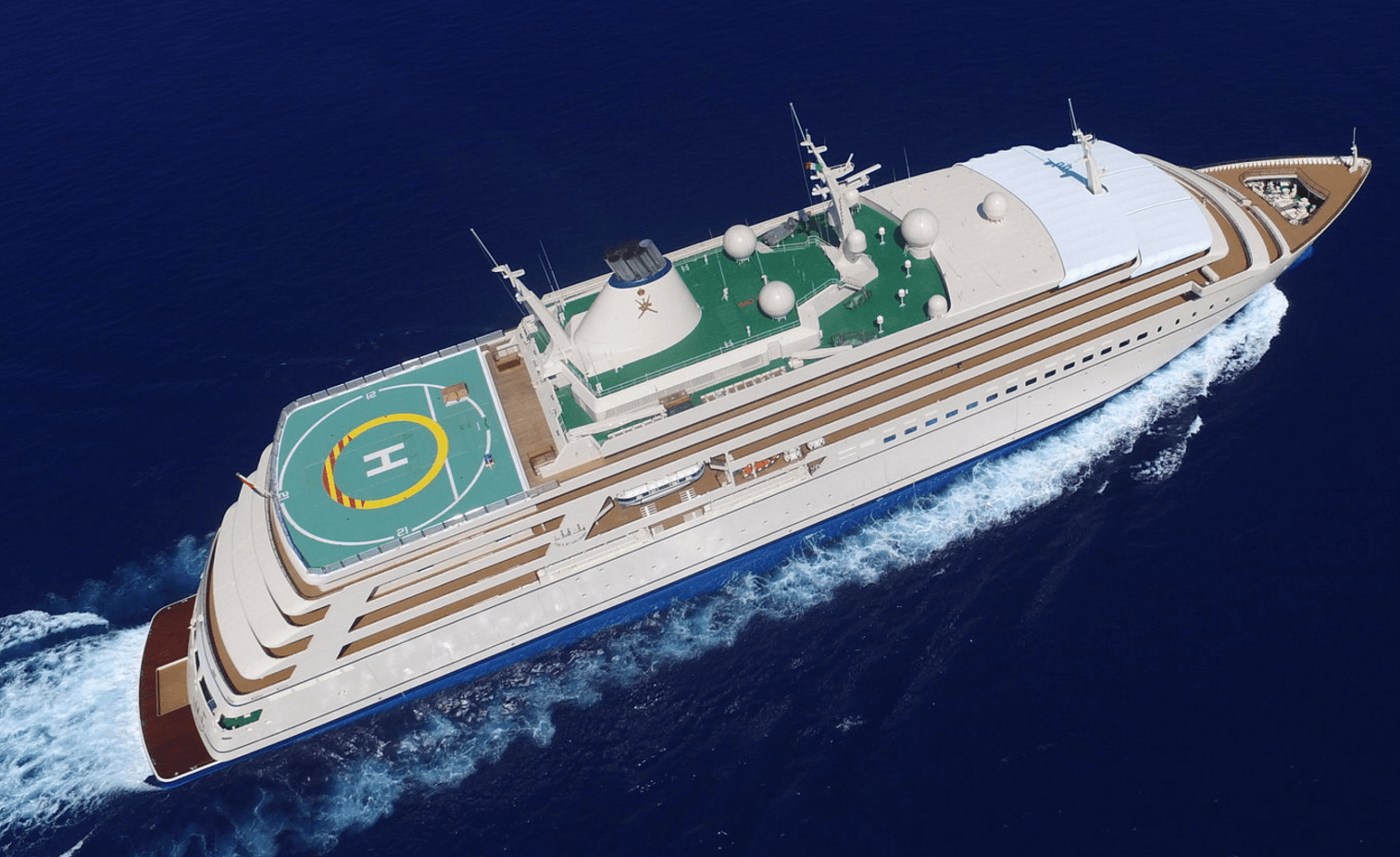 9. Al Salamah
This one was built in 1999. Since that time, the yacht sails under the flag of Saudi Arabia. It belongs to their crown prince – Sultan bin Abdul Aziz. It is the seventh large yacht in the world.
The vessel is private, this is why there are no photos of its interior design.
Price: $175,000,000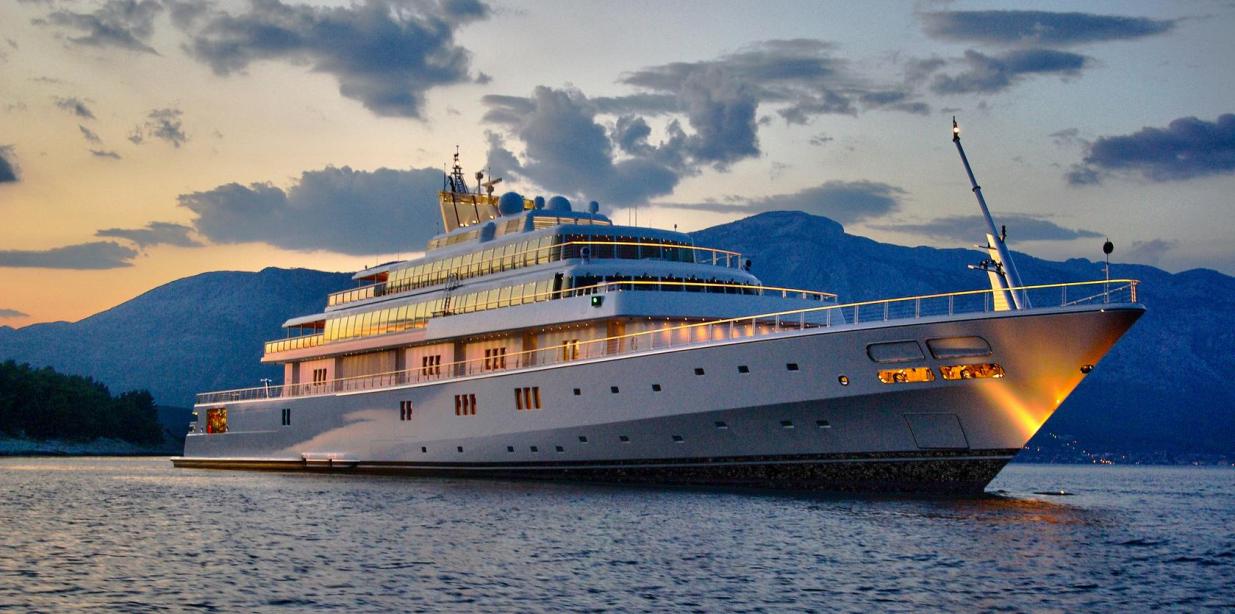 8. Seven Seas
It is an 85.95-meter (281.99ft) motor yacht, built in 2010 by Oceanco. The yacht was designed for Steven Spielberg. It has an infinity pool, 15-foot glass movie screen, helicopter pad, gym, spa, and massage room.
Despite all these facts, the vessel was sold in 2015 being too small for Steven.
Price: $184,000,000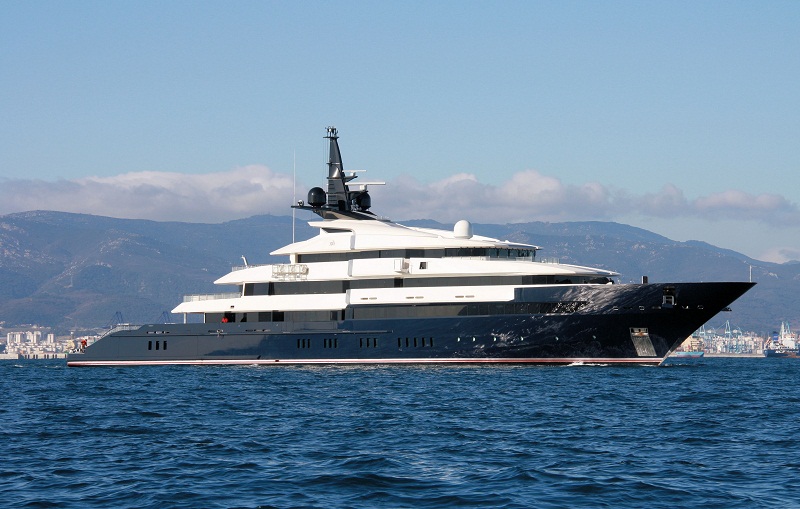 7. Rising Sun
This 138 m (454 ft) long masterpiece belongs to American business magnate David Geffen. Rising Sun is the sixth biggest yacht on Earth. It was originally purchased by Larry Ellison, CEO of Oracle Corporation.
The vessel was built in 2004. It is famous for 2013 summer Oprah's Show held on its board.
Price: $190,000,000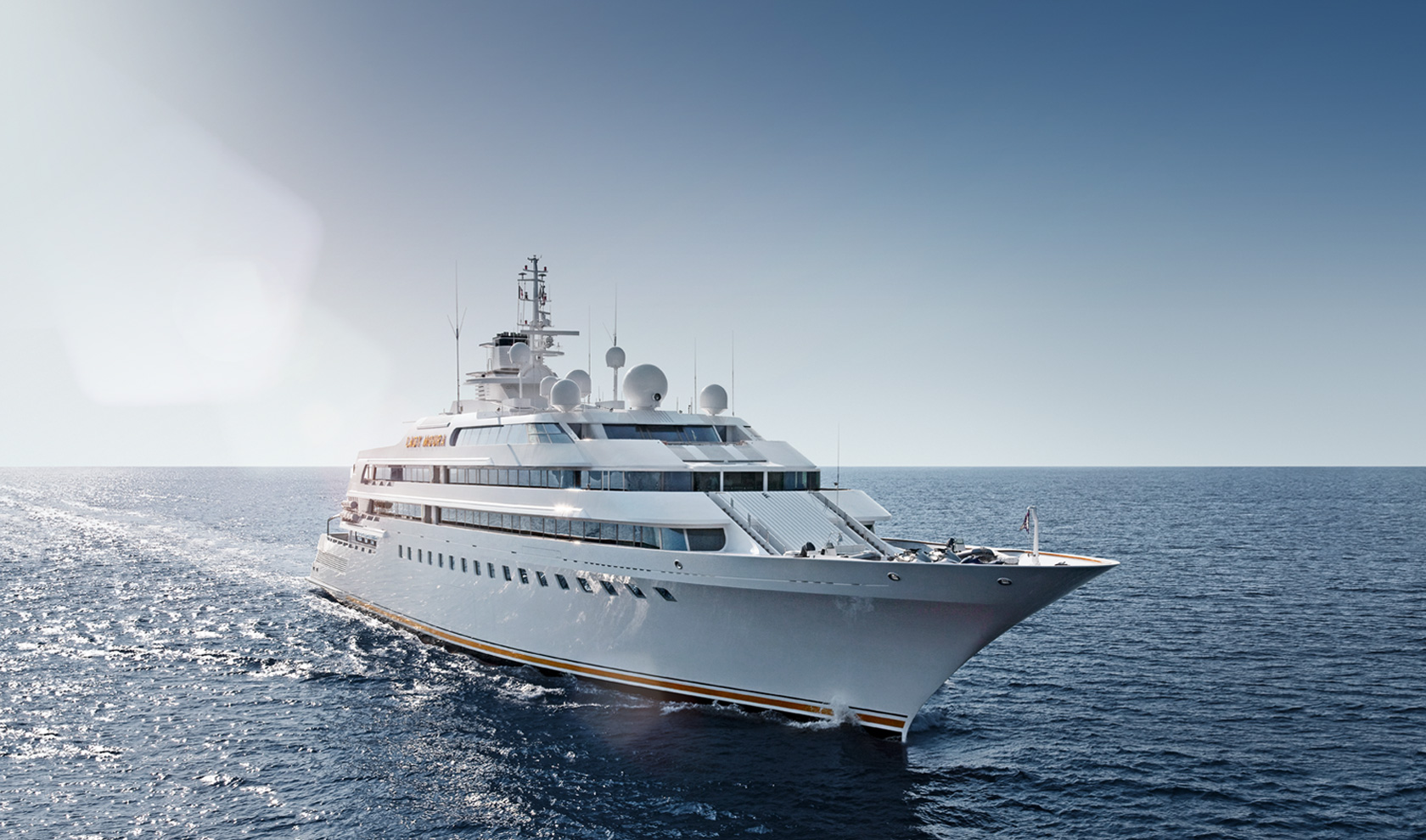 6. Lady Moura
The Amazing Gold plated Yacht owned by Saudi billionaire Dr. Nasser al-Rashid. It was launched in 1990. The hull and the superstructure are made of steel, making it more a luxury ship than a yacht.
It has hosted a lot of celebrities and even politicians, such as George Bush and his wife Barbara.
Price: $210,000,000