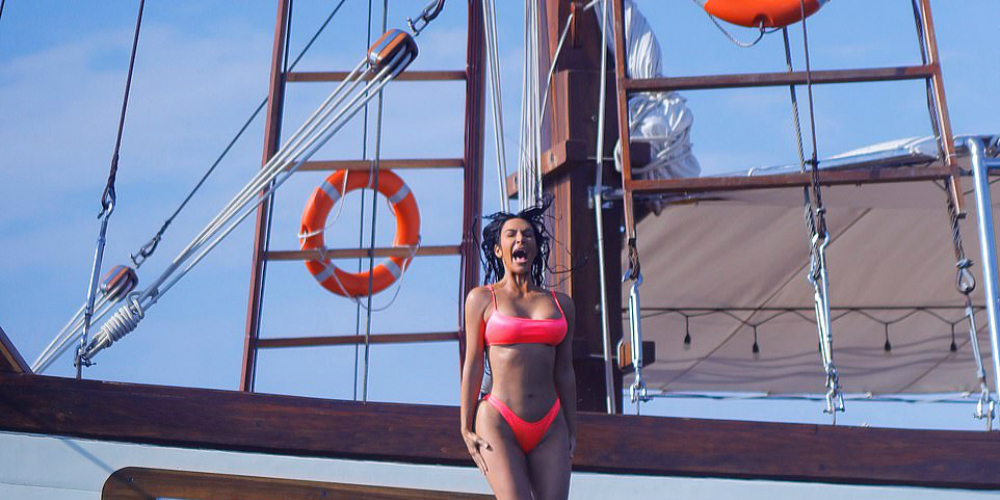 Kim Risks Like For Photos
Kim Kardashian is a woman everyone knows. Ask a kid or an old man who's Kim K and they will definitely tell you all the facts about this reality diva. Her popularity is the result of work an army of PR agents, stylists and of course photographers. Her Instagram account is followed by 120 million people. This means – she has to post her photos pretty often and the shots should be of the highest quality. This is why her photoshoots get crazier with time.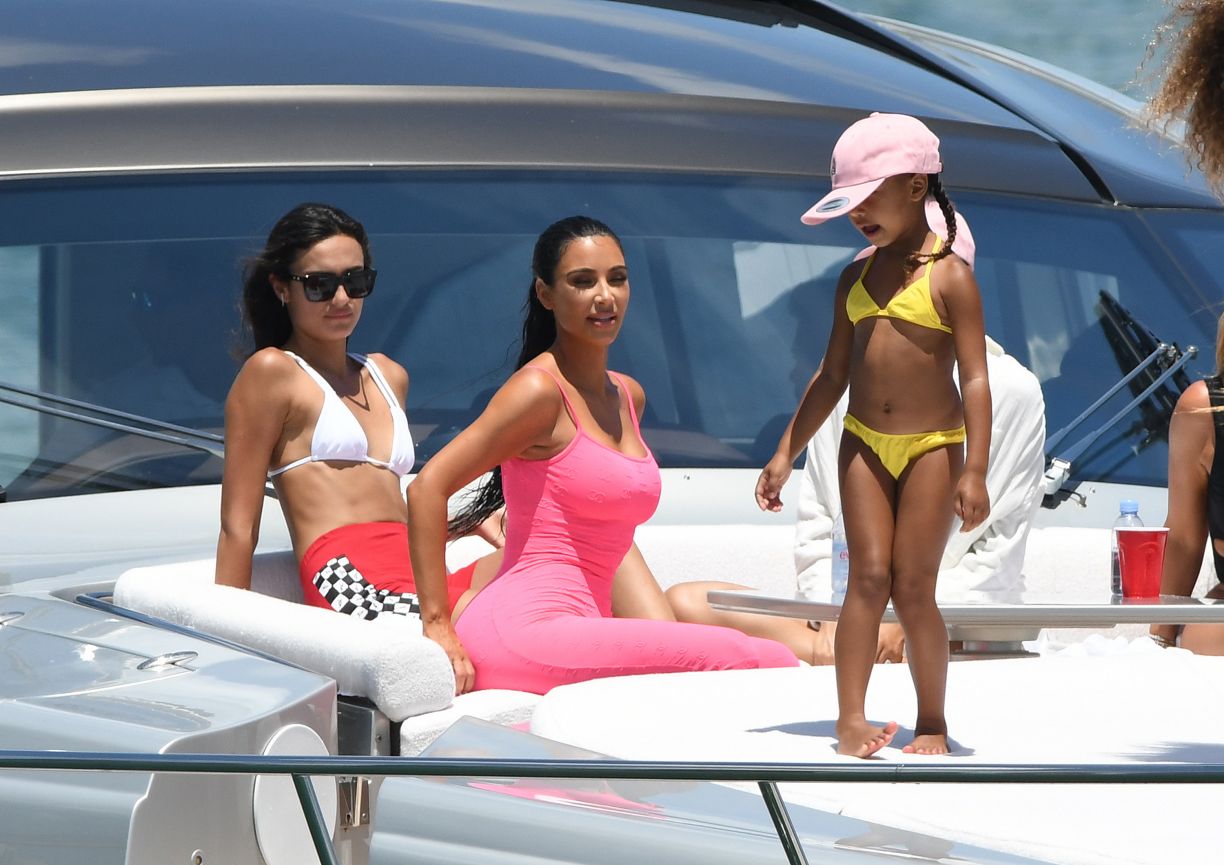 This time Kim took her sis Kourtney and their kids to Bali. Ladies rented one of the most luxurious yachts in India and went to the open see. But first they had some time spent on a beach for photos. Kim wore neon pink bikini to show off her new body – she has lost some weight and fans even worried if she could get anorexia.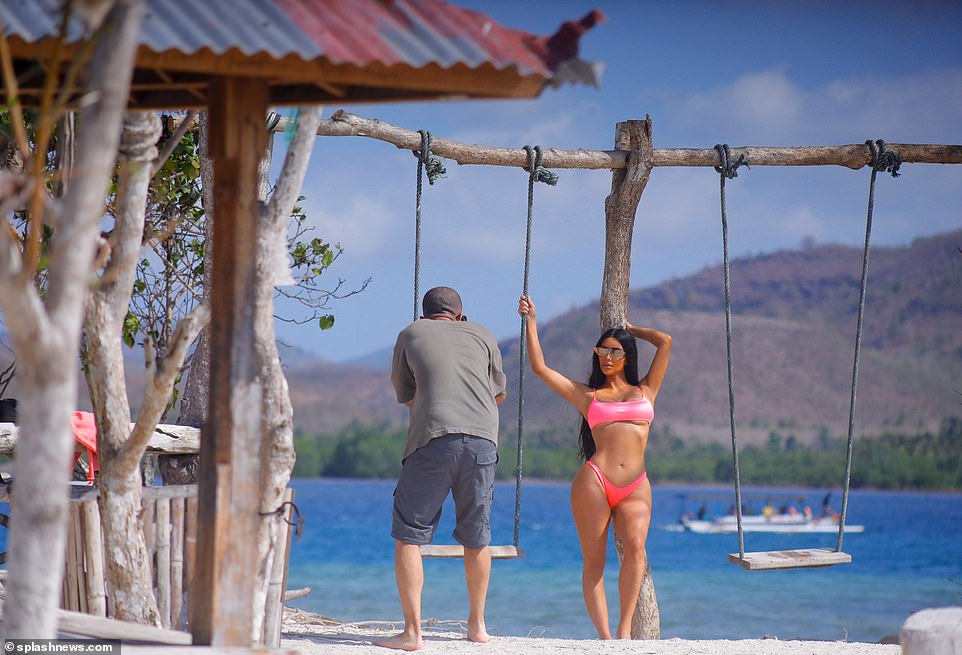 Now we can all calm down – no anorexia for mrs Kardashian-West. Her body looks fit and toned up. Thin waist, big boobs and impressive butt are still there. Now let's check what she has for us. After a few scenes on a beach Kardashian sisters too a trip on a yacht. That was a nice background for a photoshoot.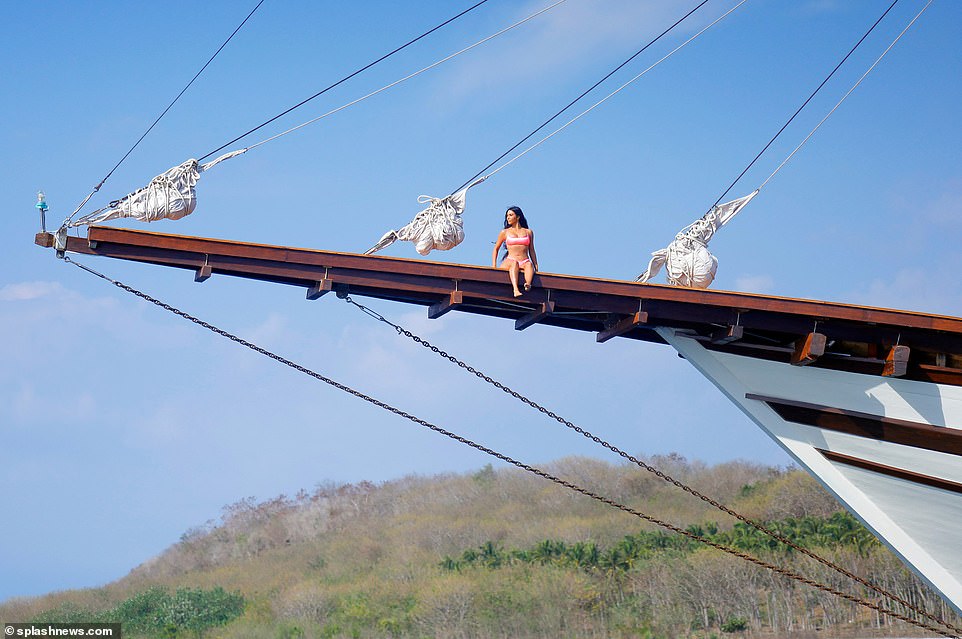 Every rich girls should have images like this in her Instagram profile. And a celebrity like Kim should refresh them occasionally. But regular on-board images seemed too boring. And Kim decided to take a risk for some of the most amazing images in her life.
We bet she thought her body looks gorgeous in any position. We saw her sitting, standing, walking, jumping on trampoline… This time Kim prepared a flight.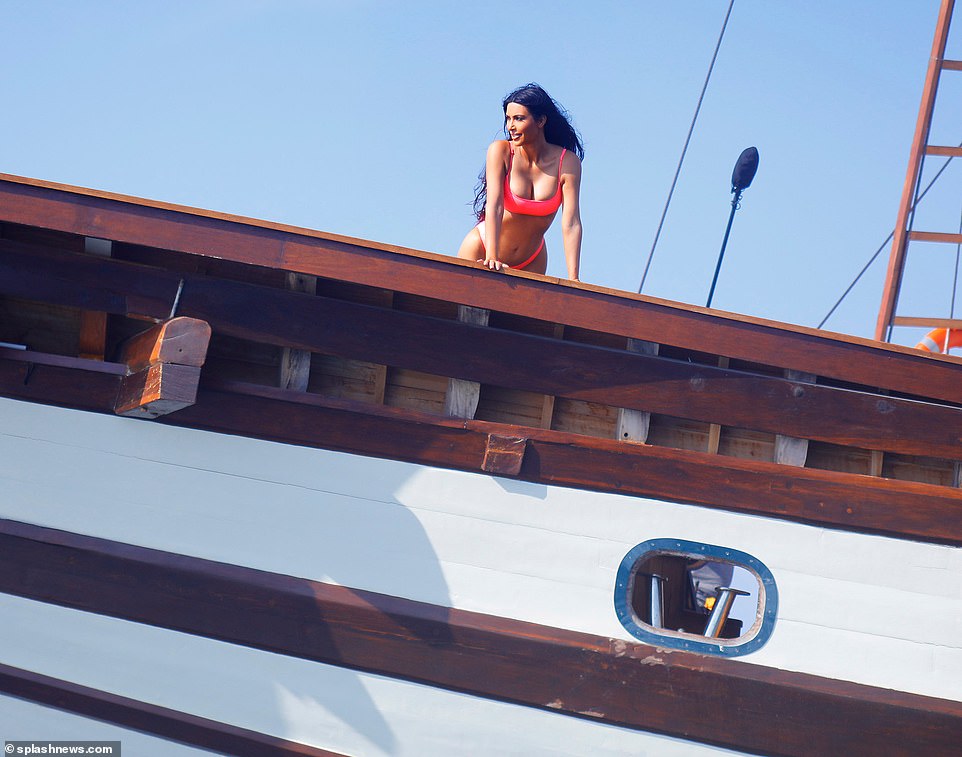 The idea was to jump from 6-meter yacht into the water. She probably believed her hair would be flying around her head and she, just like the fairy from cartoon could hypnotize her fans. But the images turned out to be ridiculous and just weird. She got a lot of criticism and definitely regrets sharing them.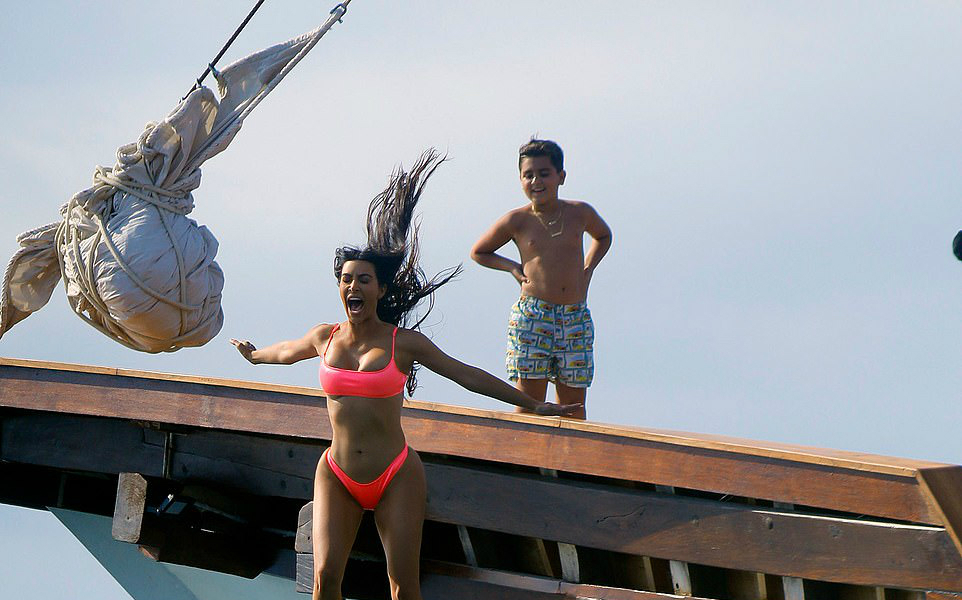 The shots display poor Kim falling down into the water with her legs and hands first spread apart and then held tight together. And what is even scarier – her mouth is wide open. She is screaming there. And even her little nephew is making fun of her in those shots. Oh, my! What was this woman thinking? If you think her sister Kourtney was wise enough to stay away – you are absolutely wrong. She jumped down into the water right after her crazy sibling. Although, Kourtney's photos turned out to be not as hilarious as Kim's.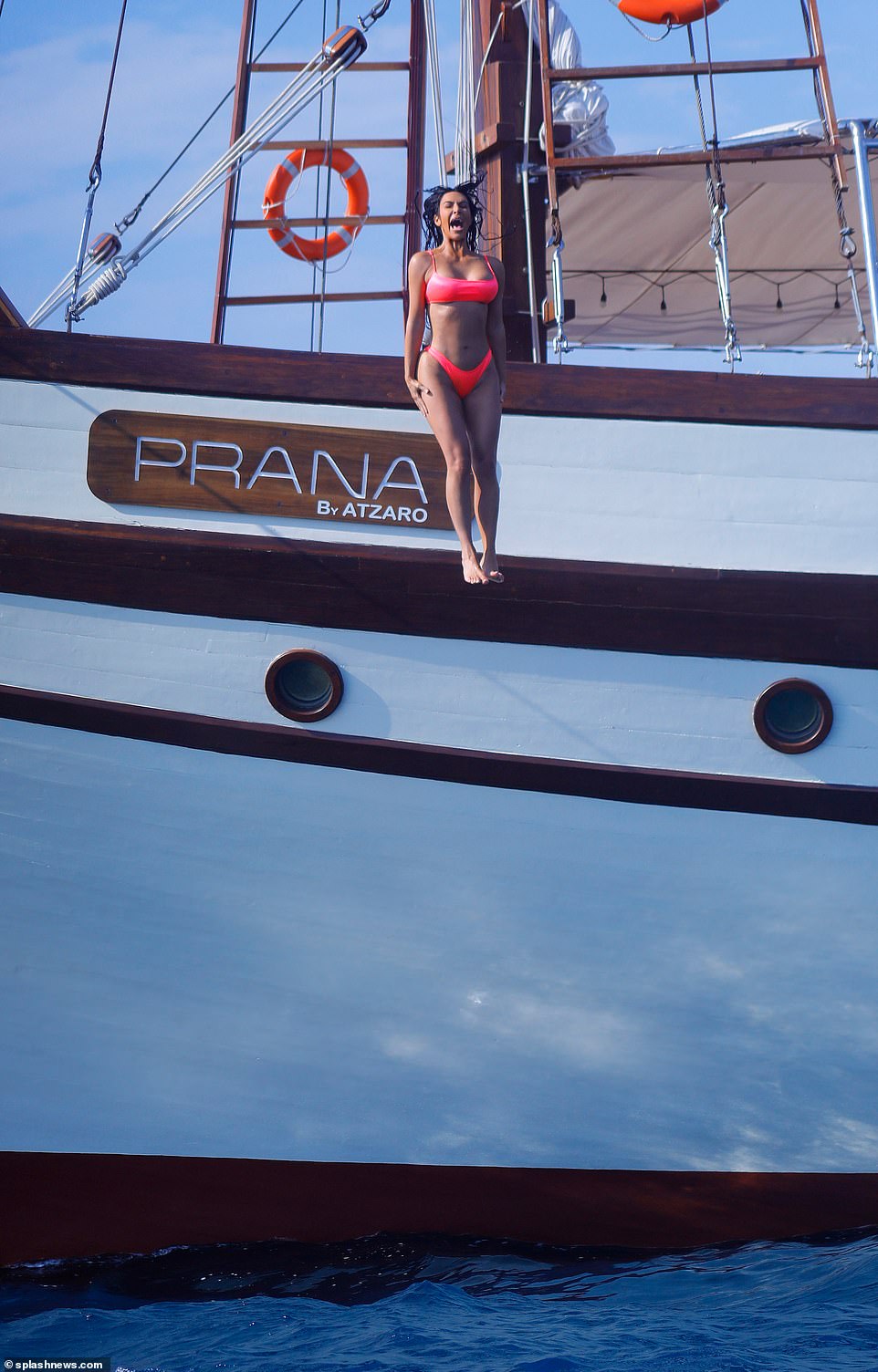 Fan's reaction was immediate. They believe Kardashian sisters risked their lives for the silliest purpose ever and that didn't work out. 6 meters is high enough to get some serious damages or injures. In addition, those shots turn out to be too awkward. So, popular magazines will hardly be interested in buying them. A lot of models risk their life for good photos, but this time something simply went wrong.