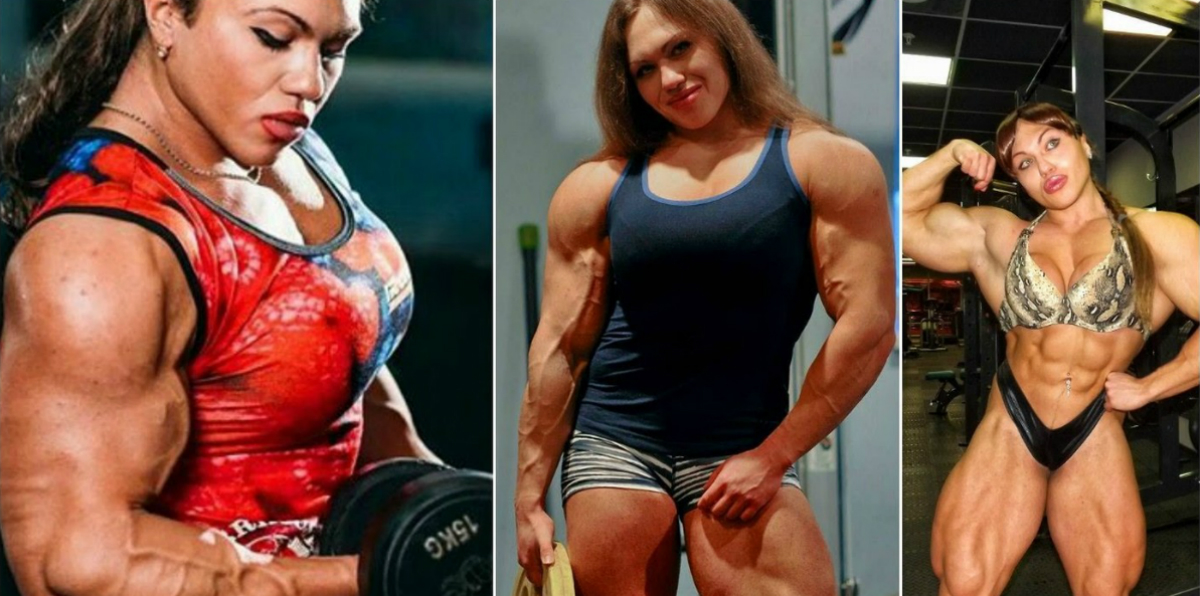 Russian 'Iron Lady' Believes She Is Super Sexy
Meet Natalia Kuznetsova from Russia, one of the most well-jacked ladies in the world. She was born on July 1, 1991 and hardly differed from millions of girls all over the world. But in her teens she found out her weight was too low. This is why Natalia was too skinny and looked almost anorexic. Kids at school were laughing at 40-kilos teen and she couldn't feel self-confident any longer.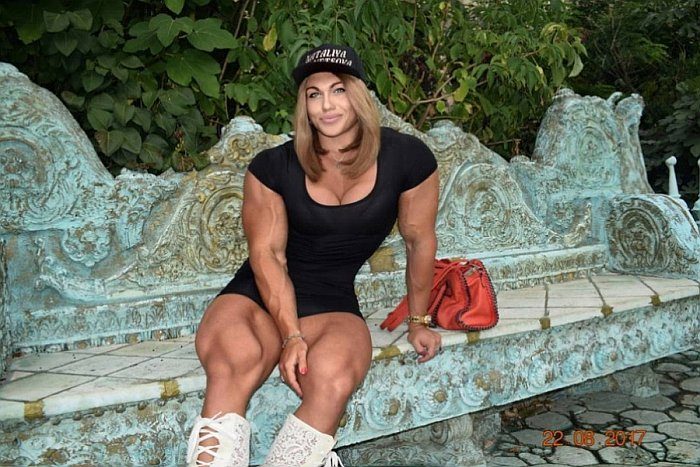 That was her dad who noticed the problem and offered his daughter try working out at the local gym. There she met a good personal trainer who offered new diet plan and workout schedule. He used to tell her she was capable of much more than just that. In less than three years Natalia gained some good muscle mass and left all her complexes behind. Now she was self-confident with a bunch of good friends and ready to do more.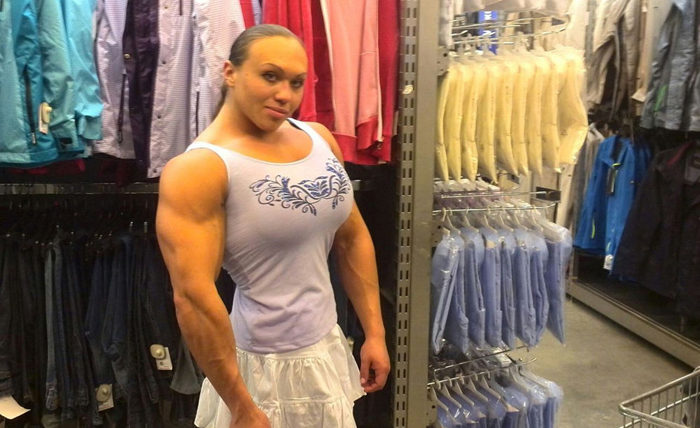 In her case 'more' meant steroids and muscle pills. Kuznetsova is open about using muscle drugs, and also takes estrogen blockers. She has admitted to taking 150 – 200 mg of Primobolan or propionate before competitions, and 20 mg of oxandrolone on training days. She claimed she was at one point tempted to also try growth hormones injections, insulin and peptides, but ultimately decided they were not for her. She has claimed steroids give professional powerlifters an edge during competitions, and sports she currently is involved in do not require drug tests.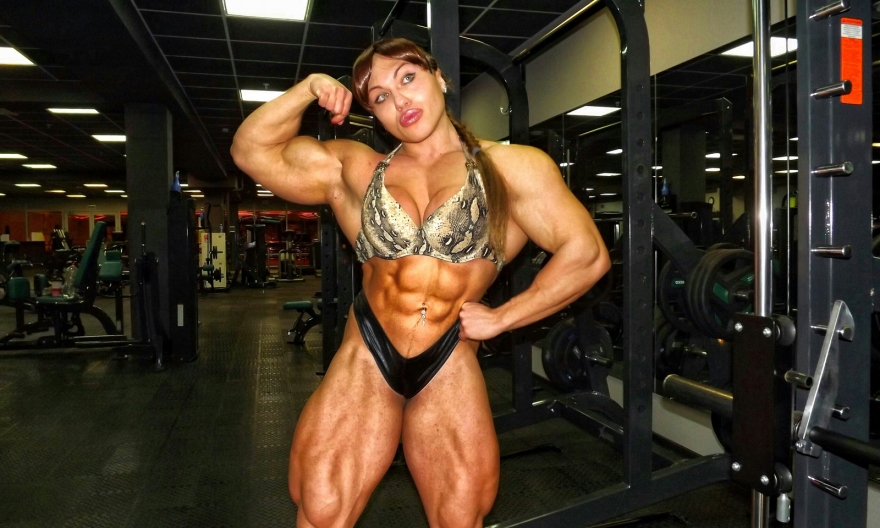 And thanks to all those agents she managed to win several serious competitions and even set a few world records:
2014 Champion and record holding armlifting and powerlifting at the Cup of Eurasia in Vologda, Russia
2014 World champion and record armlifting in Crimea;
2014 World champion and record in the bench press NAP;
2014 Champion armlifting cup at the Poddubnii championship in Russia;
European champion in bench press and deadlift (WPC), champion of Eurasia in bench press, deadlift (GPA), and armlifting;
2015 Champion of the Cup Eastern Europe (GPA), world record in the deadlift, and champion of the Cup Eastern Europe (WAA) for traction and rolling axel.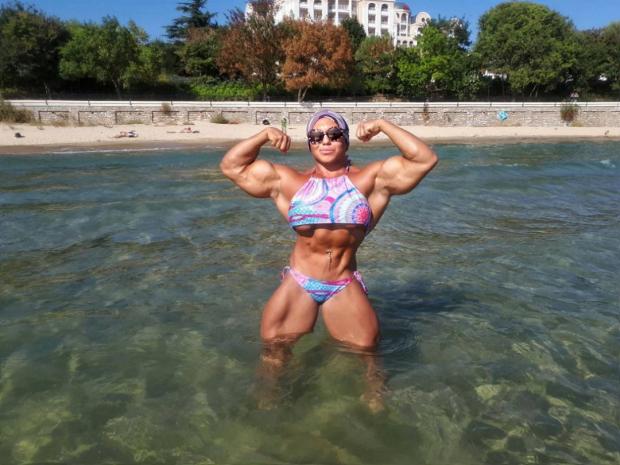 This list is more than impressive. Not every man would dare to participate in one of these championships. Now look at her photos once again. How? Yes, we won't deny muscle pills and injections, but she is still just a woman. Maybe this is what goddesses look like?
The girl is also a fitness model. She promotes special nutrition for athletes and often pops up in sports magazines. Natalia says people often notice her in the crowd and she believes those are all glances of adoration of her outstanding beauty.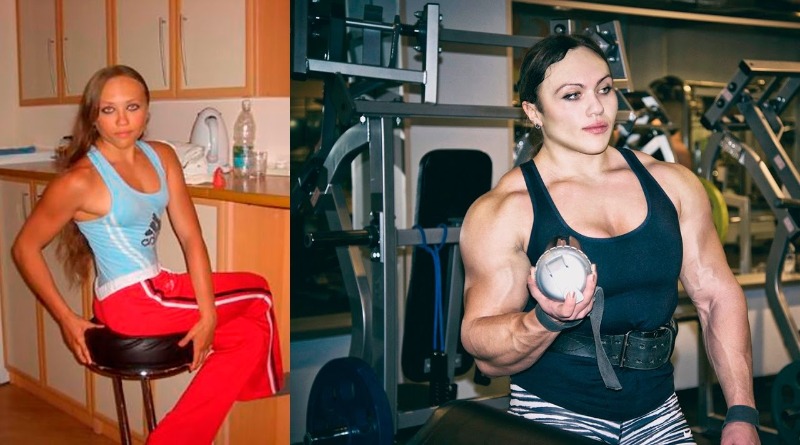 Natalia is married to a bodybuilder, but her dear husband is not as ripped (and successful) as his wife. We bet she is the true star in their family. He supports his wife in everything she does, but it seems like he is not keen on getting his career to some more serious point.