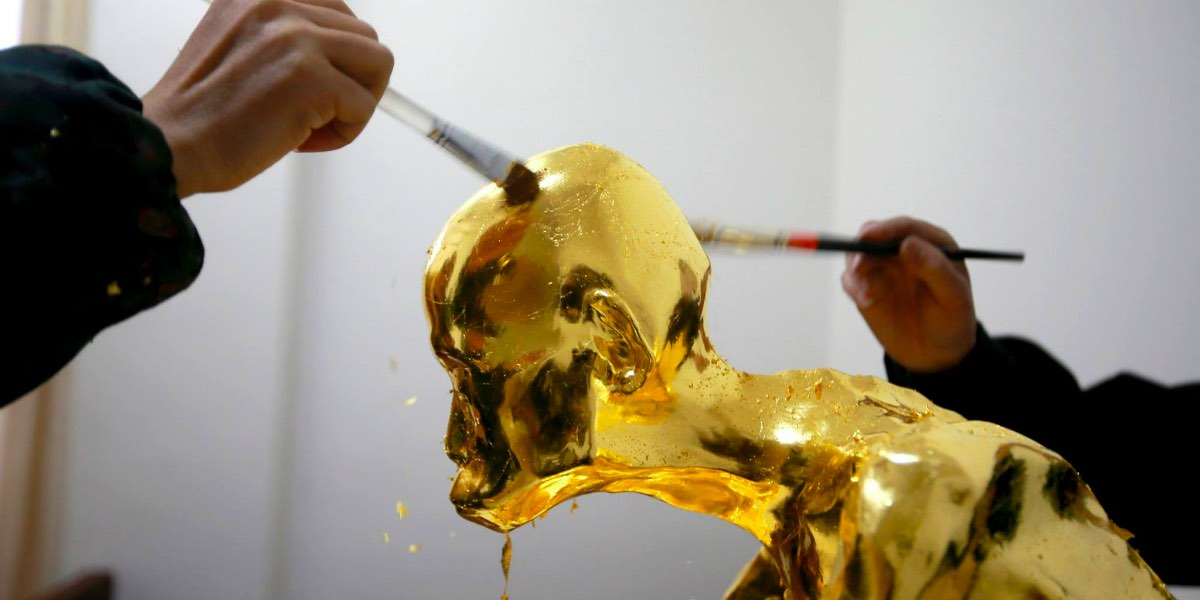 Regular Things Made Of Pure Gold
What are those things you can hardly imagine your daily routine without? We all have a bunch of items that fit our backpack. The ones we hardly leave our homes without grabbing them with us. A smartphone, headphones, power bank, sketchbook… What else? When choosing any of these we rarely think of their price, choosing mostly for good design, high-quality materials, and handiness. This is why some designers try to speculate this topic creating ultra expensive items of precious materials, like gold. Here we present 5 things that out of sudden became super expensive:
1. Golden pills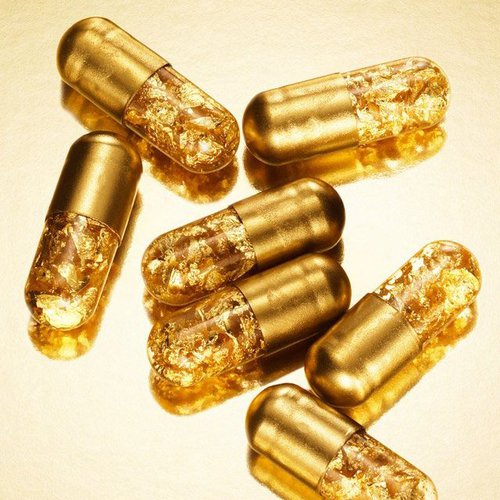 Who is ready to give $425 for 3 pills, although they are made of pure gold? Designers confess, most of their clients were people, who looked for a funny present for their friends. But soon these cuties became super popular with millionaires and billionaires. Why? These guys dreamed to see their poop turning golden. Which is exactly the effect these pills have on human bodies? When getting into the stomach, they reveal golden particles which mix up with other foods there and 'go out' making everything around sparkle.
2. Toilet paper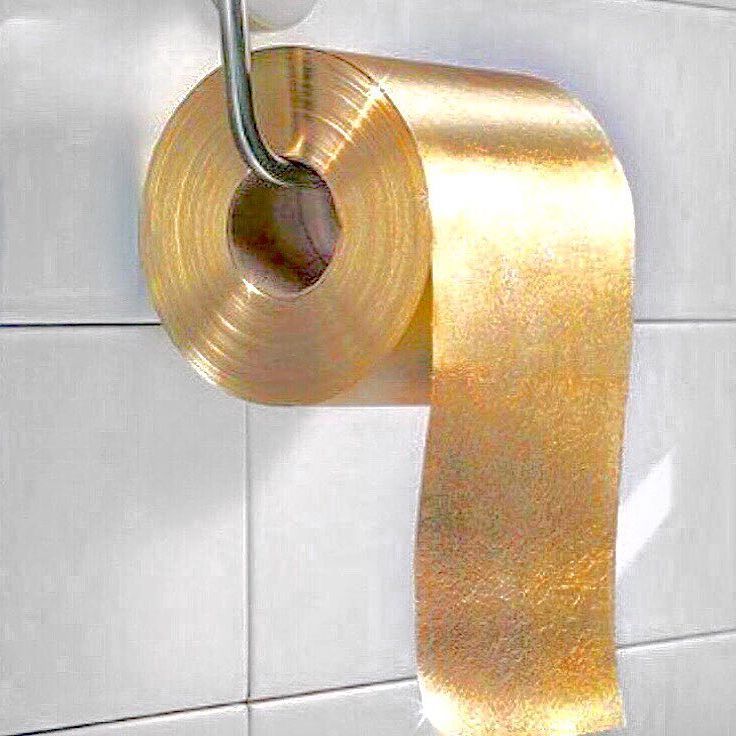 When wiping with regular hundred dollar bills becomes too pedestrian, why not try gold toilet paper? You'll get the Midas touch every time you wipe. This regal role of T.P. comes coated in 22-carat gold and provides your bathroom with a touch of gratuitous wealth. If you are ready to give about $1,376,900.00 for a roll – it can be yours within 3 boring days you are going to spend waiting for the opportunity of putting a piece of gold into your ass.
3. Golden Lego brick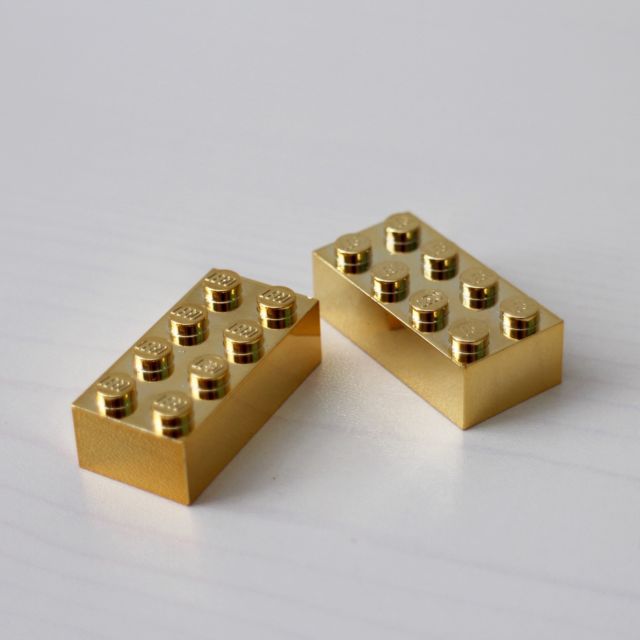 Somehow designers thought regular Lego bricks are not expensive enough. Cuz about $100 for a box is a piece of cake for anyone. Now try to collect a set of 25 grams solid gold pieces for about $14,449.99 each. No clue if getting all golden bricks set is better than that rainbow one we get used to, but realizing the fact that your papa can afford to spend a fortune for your new Lego should warm up your soul leaving it free from such ridiculous questions.
4. Golden headphones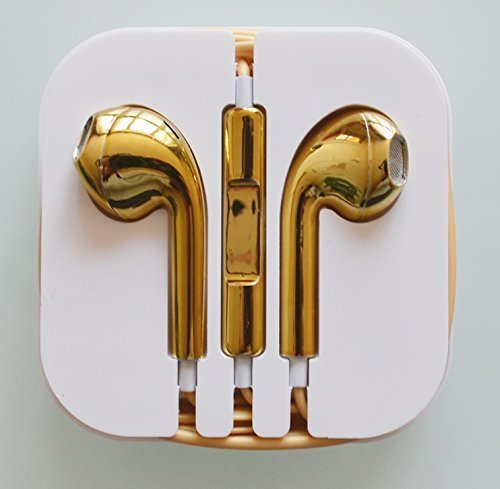 Apple gadgets become more expensive every year, bet there still are people who are ready to make huge queues in order to be the first one who grabs the precious white box. So, no wonder Swiss designers have created happy plugs headphones that are made of pure gold. The price is ridiculous for true Apple fans – $14,500.
5. Shoelaces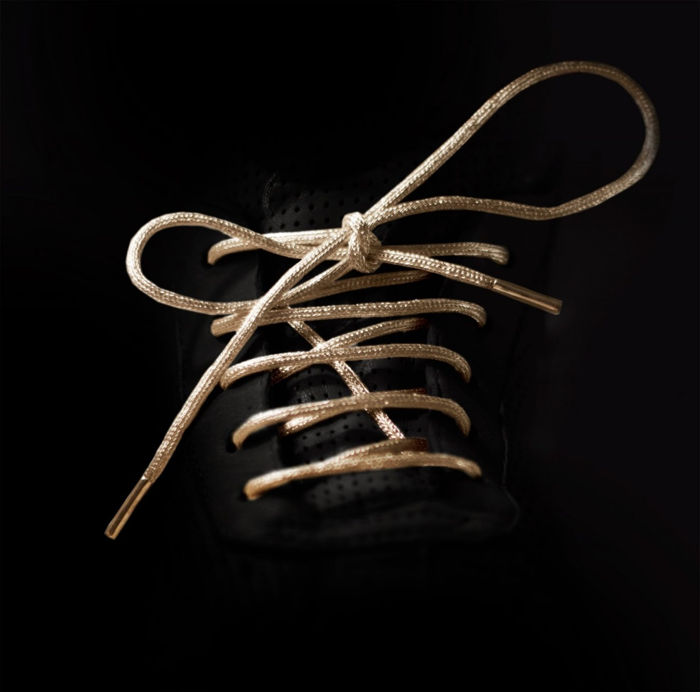 Look at your shoes! Just look at them! No matter how much you spent on them, they are still not of the lux class before you get a special pair of laces for them. Of pure gold of course. There popped out a company selling shoelaces made from 24-carat gold for as much as $19,000 per pair. Want to know what is the coolest thing about them? They will send a specially trained person to tie them right directly into your shoes.