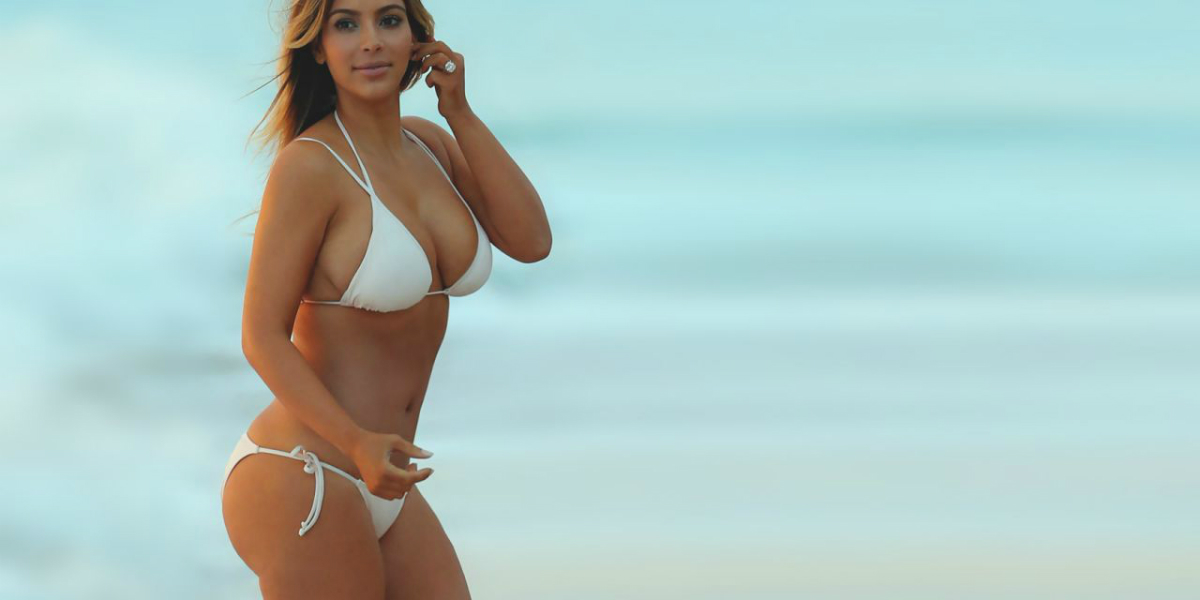 Title: Kim K Misbehaves On Trampoline
Men adore cute little good girls. But what they love best is cute and pretty girls misbehaving. Just like Kim K on her pool day. It all started as usual with her regular bikini sefie. For a new snap super star has chosen a tiny white swimsuit that left no space to imagination. But that seemed just too easy and somewhat boring. So mrs. West went out to show off how her curves shine under the sun.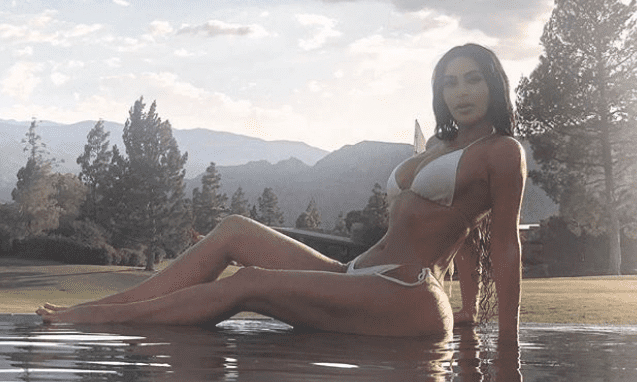 The temperature is too high this days, so no wonder half of people all over the globe try to stay closer to water. They stick to seas, rivers, ponds, and of course pools. Every pool day in the Kardashian family is usually full of fun. Ladies rock their new bikinis (the ones they hardly wear twice), enjoy cocktails and look for some new fun (poor their neighbors are).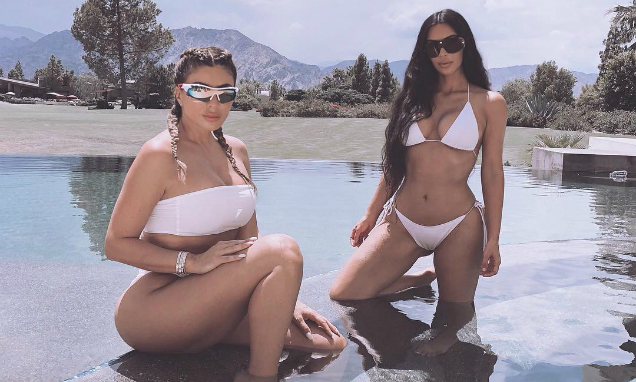 This time Kim was chilling out with only one of her sisters. Unfortunately we can only guess which one that was, as she preferred filming only her own body and face. It seems like one moment the ladies got bored and saw a trampoline. We bet this garden toy was bought for sexy Kim's three young kids. However, who can stop two girls in bikini? They just wanted to bounce.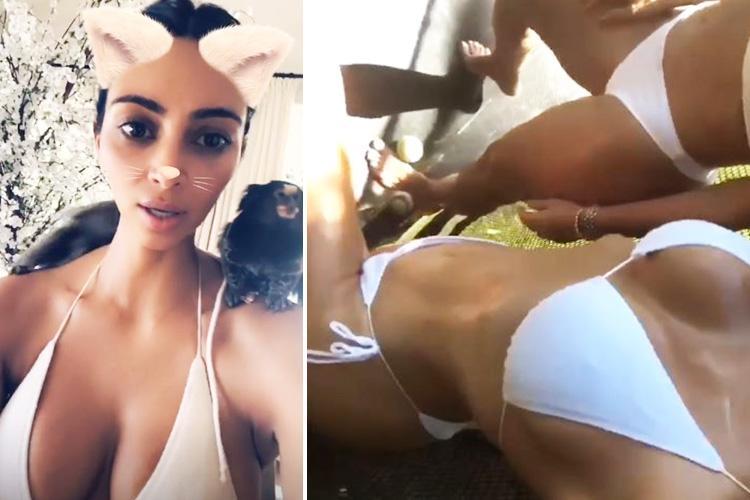 So, ladies were jumping, and Kim took out a camera. We can only guess where she hides it when dressed in a swimsuit, but it seems like the phone is always with her. This time she stood away from taking selfies, she filmed video instead. A few seconds of that footage made a lot of fuss on Snapchat and Instagram.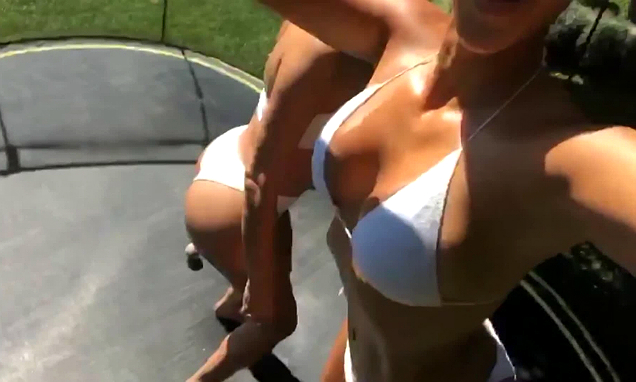 We believe, Kim just wanted to display her new body, as she has lost some weight recently and now she is about 53 kilos. She has lost some curves, but still looks gorgeous. And that was what she was trying to show to her followers.
The whole clip is screaming: "Look at me! Just look how gorgeous my body is!" She haven't even filmed her sister (or that was one of Kim's friends?) And we can now only make guesses on who that lady was.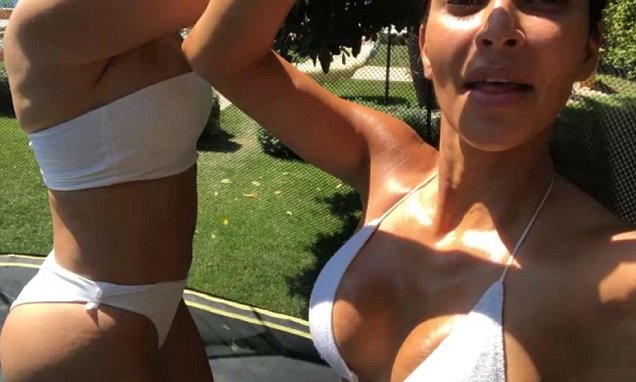 Her fans couldn't leave the post without their attention. Some of them considered it somewhat silly, the other found it awesome. And now, guess what? Millions of girls all over the world rushed for white bikinis. They attack local stores and internet shops to find an outfit, resembling this Kim's swimsuit. It is just amazing how this trendsetter influences people. Just a few seconds of bouncing on trampoline made people rush for something they never were interested in! But, forget about silly purchases. We are here to enjoy Kim and her manner of displaying her own curves – it is simply adorable. And there is no chance you can miss watching this stunning video of her today. Just relax, close your door and enjoy: