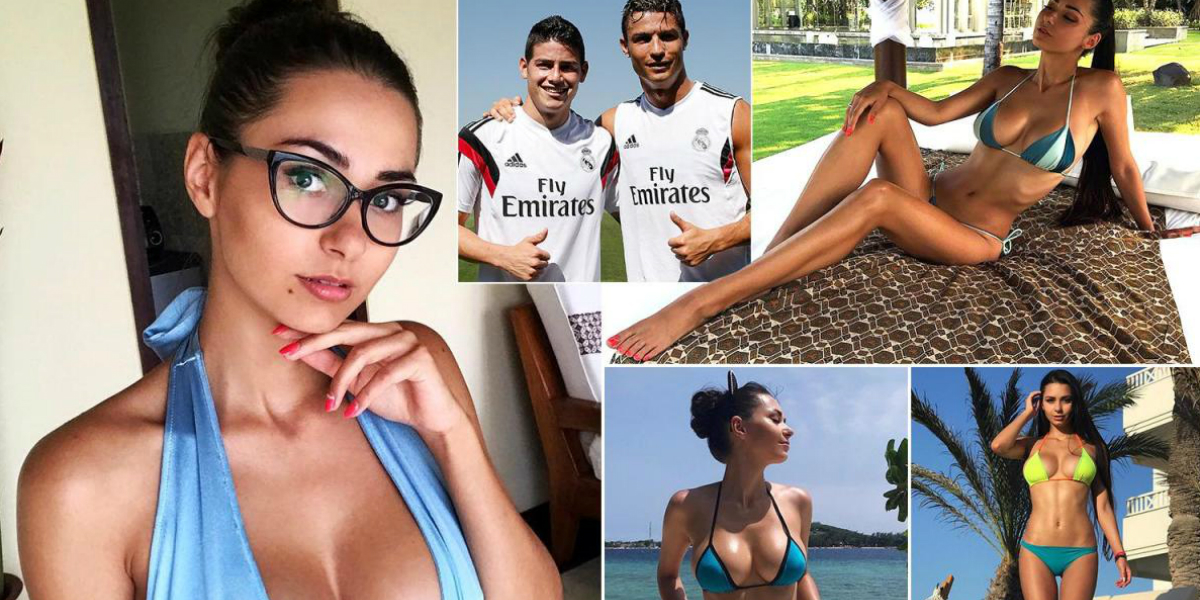 Helga Lovekaty – Sexy Bombshell, Who Destroyed Rodriguez's Marriage
Daniela Ospina, sister of Arsenal keeper David Ospina married James Rodriguez when she just turned 18. The couple lived happily for 6 years and even welcomed a cute baby girl Salome. But then out of sudden there popped a message in Daniela's Instagram which made it all clear – they split up. Fans and friends could hardly believe their eyes and all claimed for details.
Right after that another rumor blamed someone Helga Lovekaty for sudden divorce. But the girl made an announcement claiming she was a married woman and didn't know anyone named James Rodriguez.
But just months after that tabloids burst out with new claims of their relationship confirmed. Moreover, they say it was Ronaldo who brought these two together.
After a closer look at this stunner it gets obvious, that Rodriguez just couldn't stand her charm and beauty. I mean, just look at her: slim, leggy, with super long hair, thin waist, huge breasts and yummy butt. Who could stand this? Men lose heads after a single look at her. Now everyone wants to know who this Helga with weird last name is and how did she get to James's heart.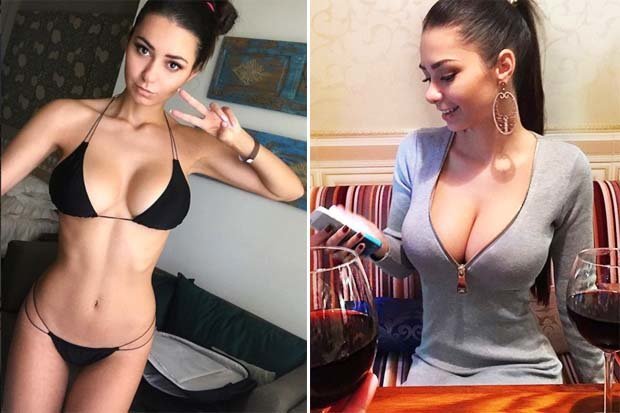 26 year-old Helga Lovekaty is Russian. The girl was born in Vladivostok and then moved to St. Petersburg with her family. She began modeling on Instagram in 2013 and has since grown over 4m followers on the site. Her gorgeous snaps got her spotted by modelling agency Mavrin Models.
Another her achievement is dabbling in acting – the girl appeared in 2015 movie 'Hardcore Henry'. Helga is pretty successful now being an ambassador and endorser for sportswear company Plein Sport. But her main activity is Instagram, where she posts her photos, mostly in bikinis or without them.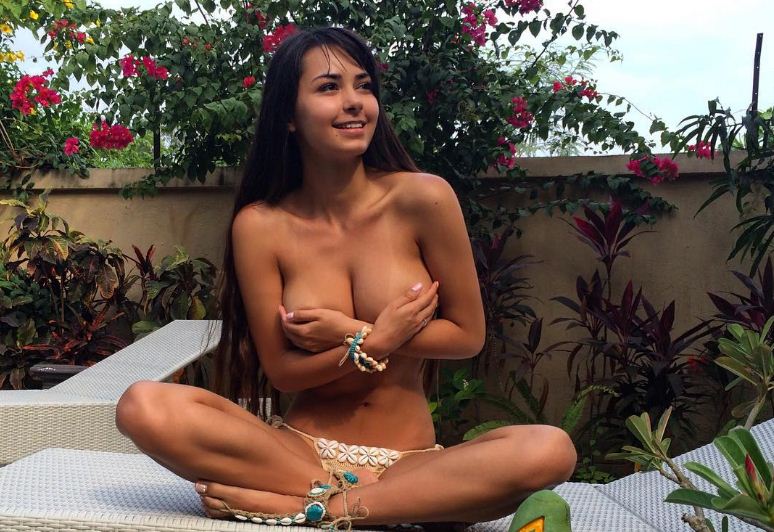 Maybe, that's the secret of her rapidly growing amount of followers? Her flawless breasts made a sensation on the Internet a few years ago. As you could notice, it is somehow too big for her super slim body. And she definitely knows that displaying her goodies almost in every snap.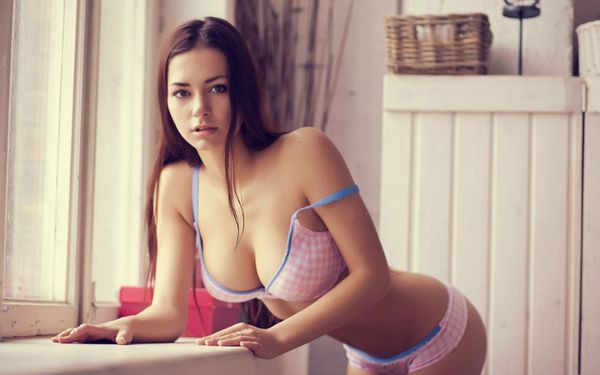 Ronaldo, as an expert of naughty girls, couldn't skip someone like Helga and soon they got close via Instagram. Then Helga received an invitation for one of his spicy parties. We bet she thought that was a nice way to chill in a company of football stars, but Chistiano had some other plans. He made Helga and James Rodriguez notice each other and there came the sparkle.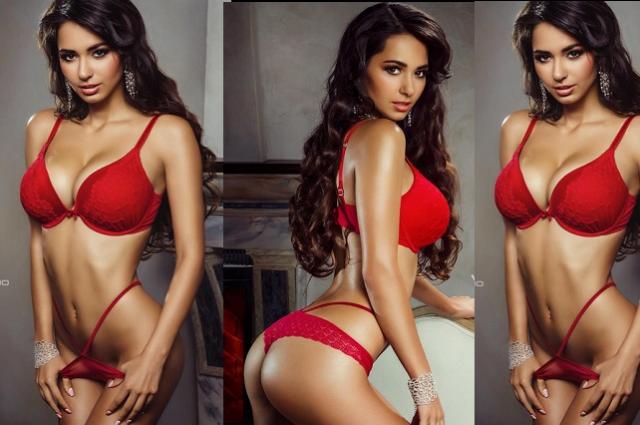 James Rodriguez and Helga Lovekaty have been chatting online since the meet for hours daily. The girl even have devoted several posts to Rodriguez in her Insta blog, but they were mostly neutral – just some greetings on their team's victories. Do you agree on that?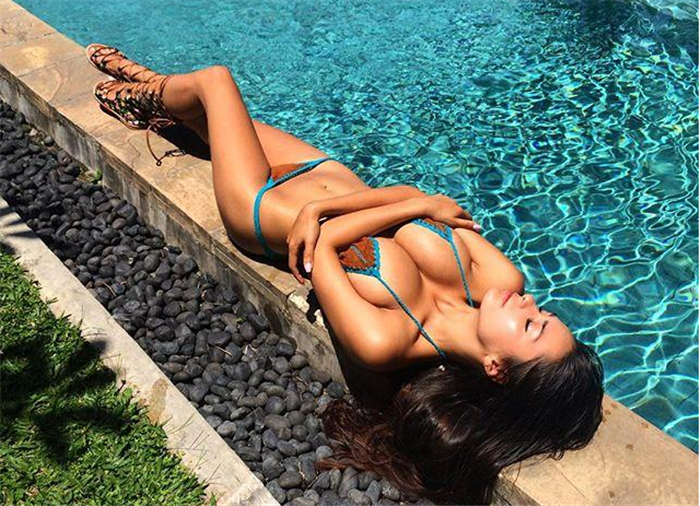 However, James is now single, but he is not going public with any news on Russian stunner Helga Lovekaty. We can only guess on what is going on there, but the answer seems to be obvious.