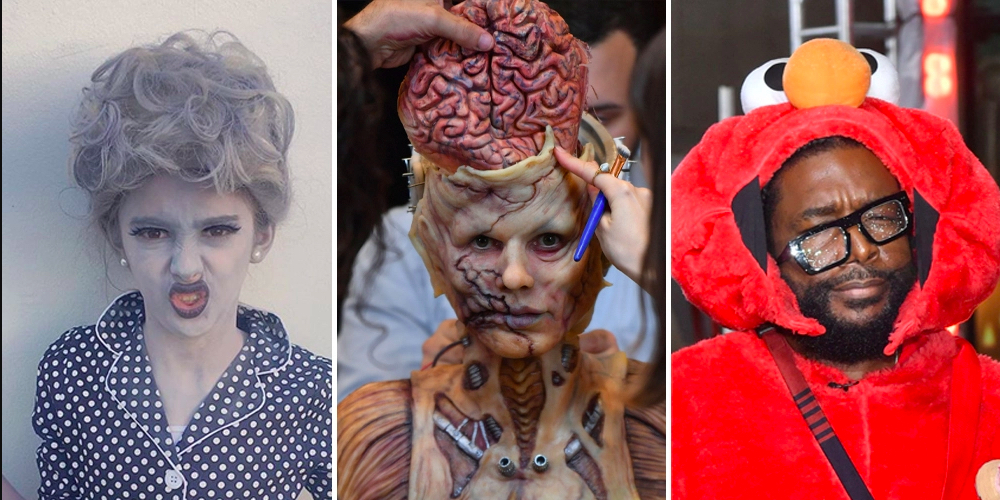 5 celebs who nailed their 2019 Halloween costumes
Every year Hallowing craze takes over Hollywood. Celebs rush to hire teams of stylists and designers who create for them the most insane outfits ever. What for? Just to beat everyone else in this silent contest for the craziest Halloween costume.
What do those snobbish chicks do to get numerous mentions in world's media? Wrap their juicy curves in tiny pieces of cloth and take numerous selfies from all angles. And yes, we can't take our eyes off them. Why? Who knows, maybe somewhere inside we hope those tiny tops and tight skirts will be all downhill. Or maybe we just wonder which size is their self-confidence to put that on. Anyway, some of the costumes look really good. Here's our top list for this year's celebration:
Cardi B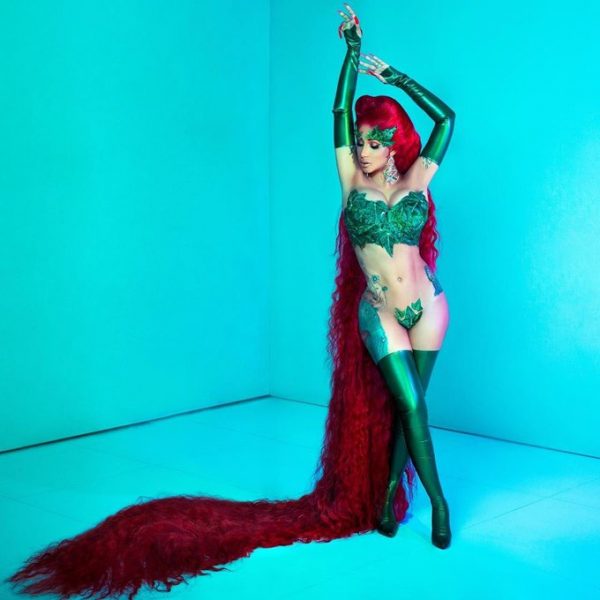 This lady never loses chance to show off more skin. This time she has chosen Poison Ivy erotic look to be her alter ego for Halloween. Well, this look definitely deserves our attention. And yeah, it includes only tiny pants, a bra, leather lights and gloves. Plus – a wig of red extremely long hair. Nice choice, Cardi B!
Kendall Jenner
Her actual Halloween costume is of no interest for us. Things are – the young Jenner had her b-day on November 3, so she decided to throw Halloween-themed party where she showed up dressed like a sexy fairy from your dirtiest dreams. No, the dress was good, Kendall was sexy and the wings were stunning, but all in all this look made us blush.
Heidi Klum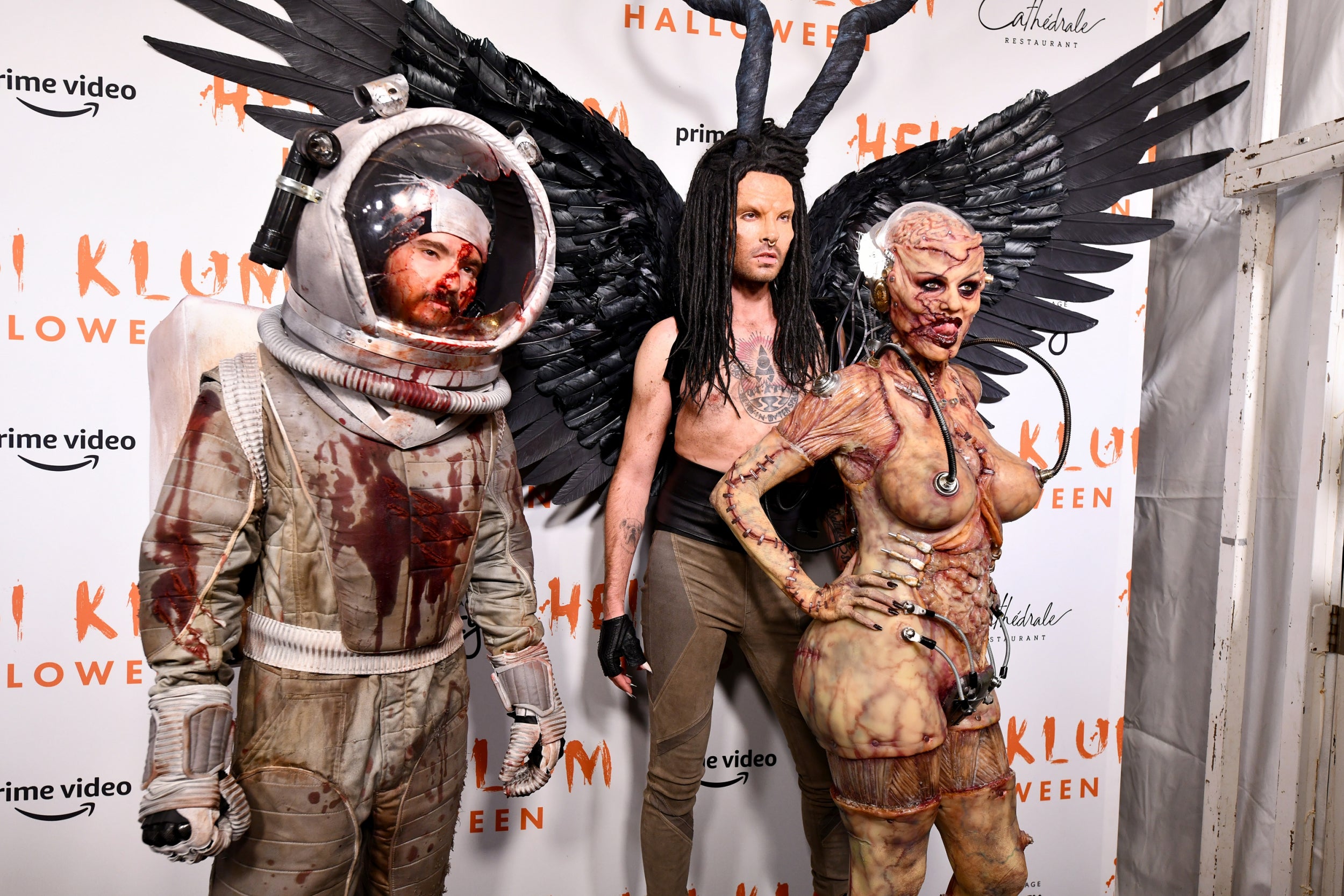 She is the absolute winner for the most tremendous and non-trite Halloween costumes. We might say she takes this party very serious, spending painful hours for prosthetics and makeup before she shows up to the public. This year it took over 10! But it was totally worth it. Together with her hubby – Bill Kaulitz, Heidi rocked insane looks of a flesh-eating alien and an astronaut. The lust one was bleeding. And they both looked to realistic, some people first thought their injures were real.
The Beckhams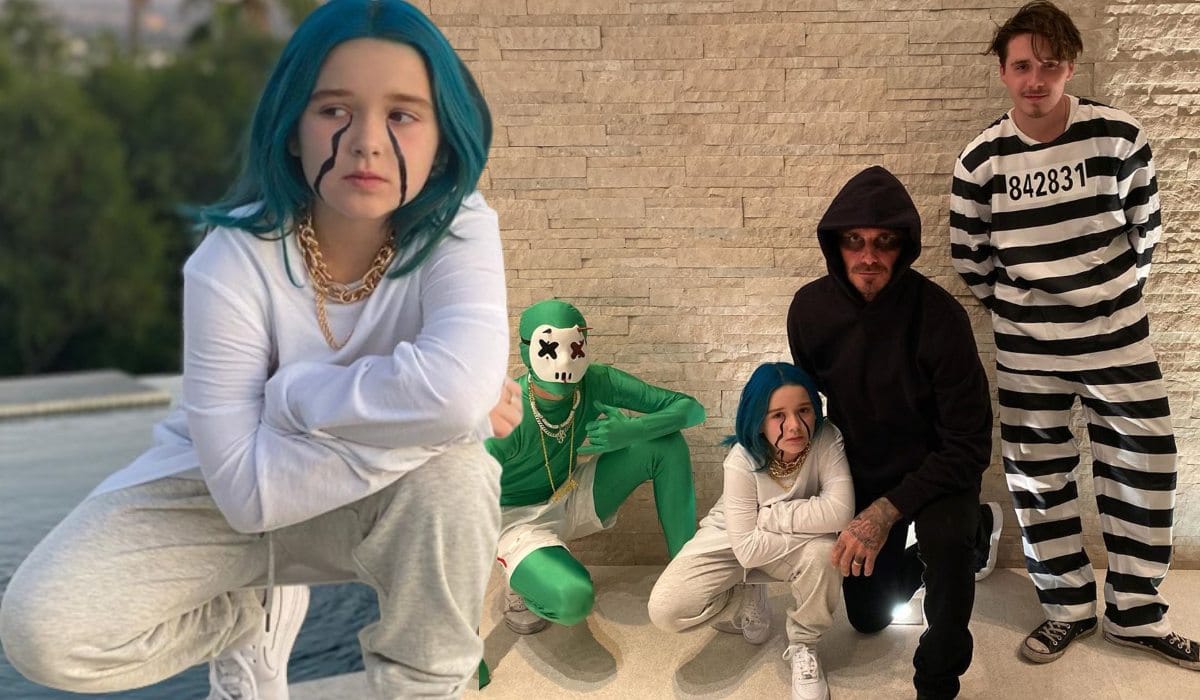 David Beckham shared a bunch of warm family shots this Halloween. For sure – in their family the tribute should be given to the youngest member – Harper Seven. The little one is a huge fan of miraculous Billie Eilish and she cosplayed her to the details. Blue wig, baggie clothes and ink floods under eyes. Perfect! This very look pop singer rocked in her new footage that skyrocketed to top charts in just hours.
Kim K and kids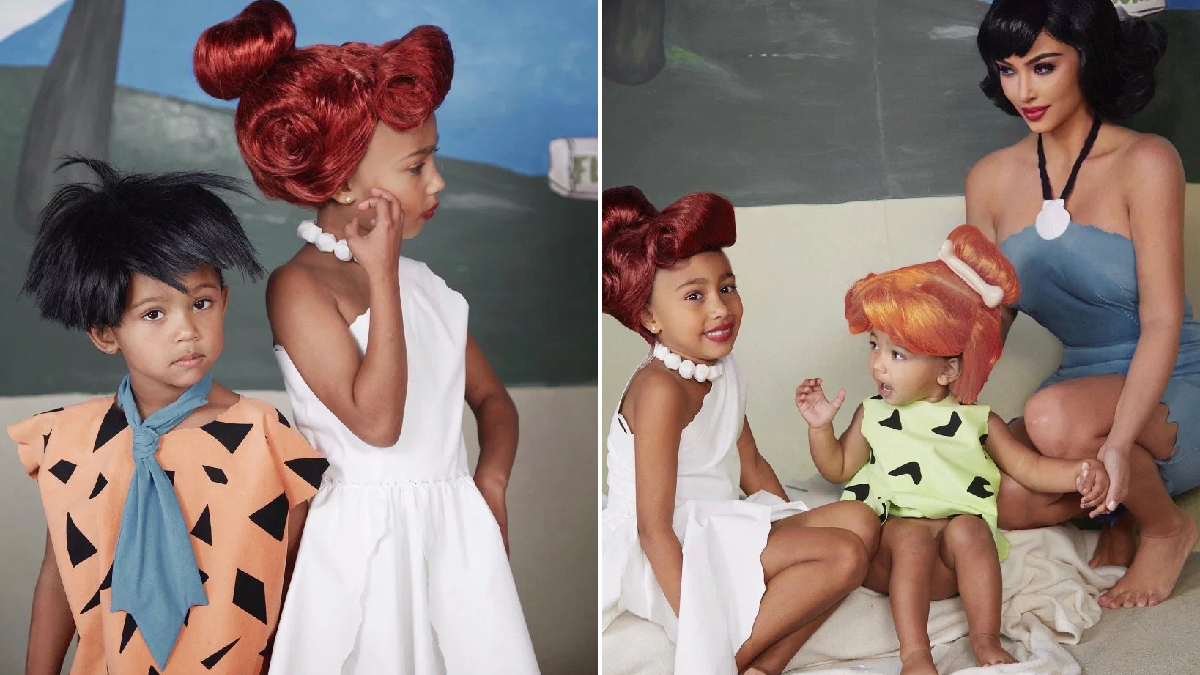 The more weight Kim loses – the more daring her style experiments become. For the fest she decided to try matching family look. Reality show star thought they could be the perfect Flintstones – cartoon characters we all adored while being kids. Weird thing is – the daddy Kanye West haven't joined them for the photo. What is happening in the Kardashian-West family? These innocent shoots made their fans panic and some of them have left sticky comments under the photos. Will Kim ever reply to them?