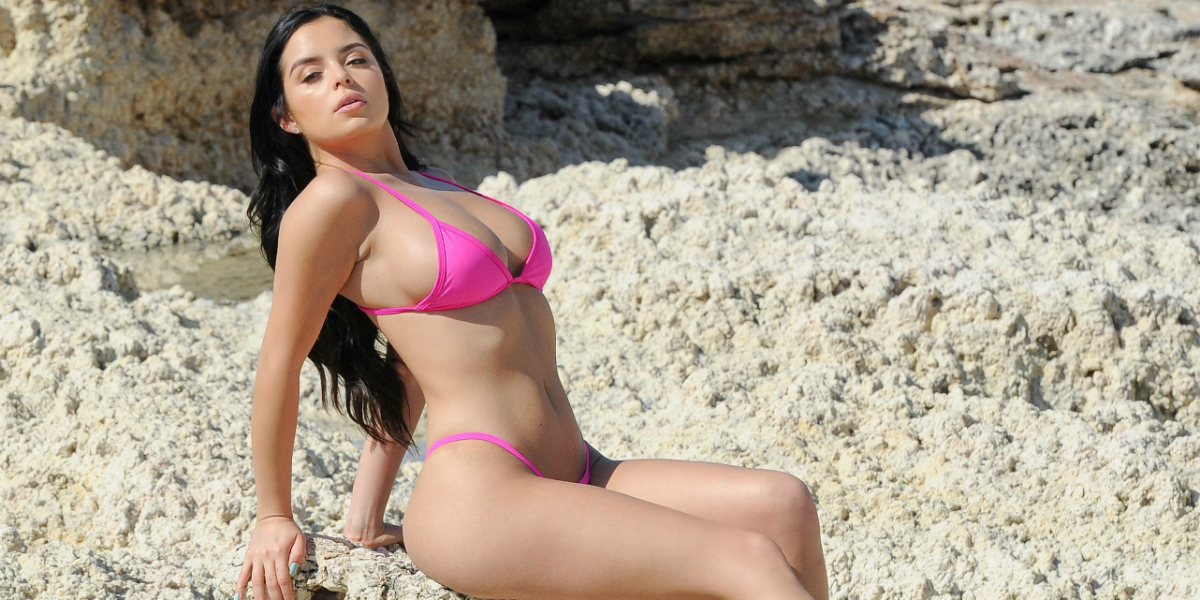 If Kim K And Selena Gomez Had A Daughter…
Are you fan of Kim Kardashian or Selena Gomez? There hardly is a guy on this planet that is not going wild when seeing one of them. Both are hot, stunning and beautiful. However, there exists a girl who seem to be a wild combination of both. Have you seen her? Stunning Demi Rose was born 23 years ago in Birmingham, United Kingdom. She looked like hundreds of other kids of Columbian-British origin, although things changed with age.
Being a teen she realized she was slowly turning into a sexy bombshell. This is why all her spare time teen Demi spent taking photos for her MySpace account. It was extremely popular back then but deeply inside Rose knew she wanted more. World's fame? Maybe. Although she was too tiny for a model – just 157 cm. And her curves were way much too impressive for modeling.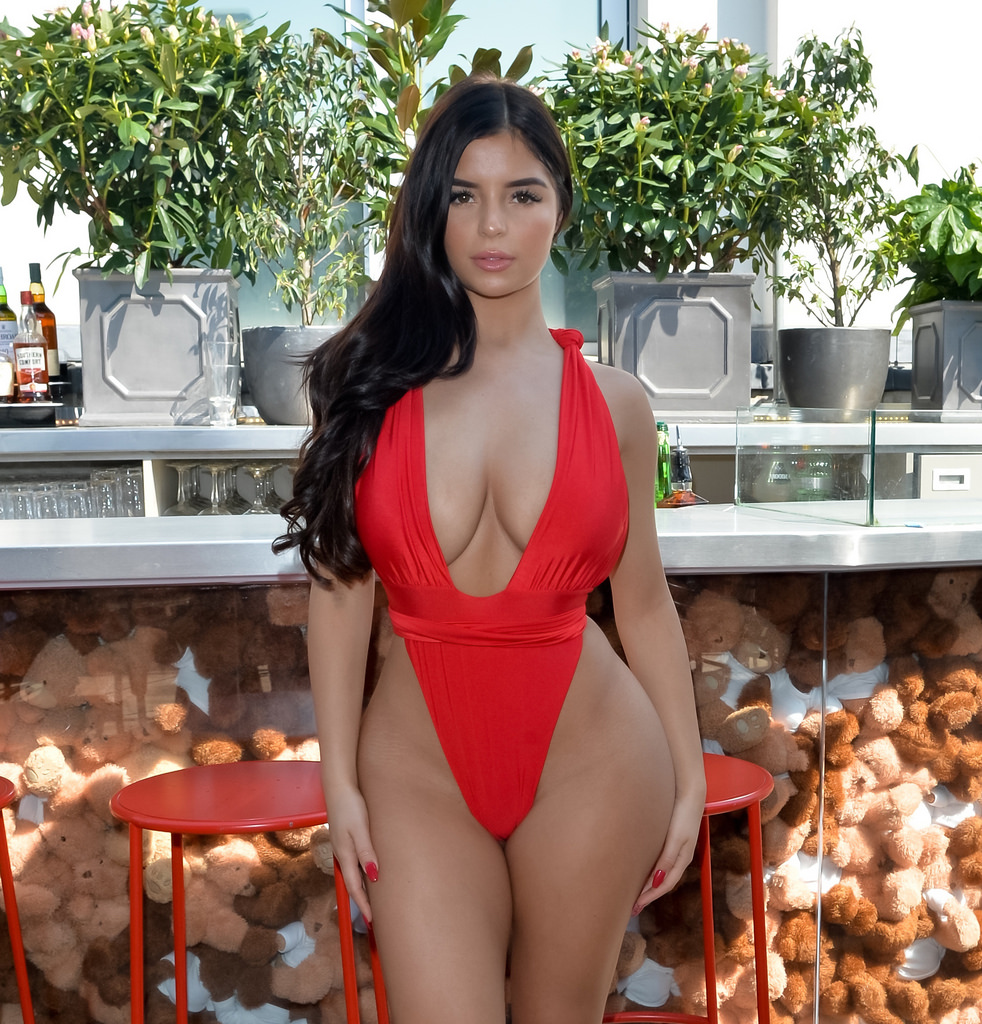 That's what she thought until starting her Instagram blog. The number of subscribes skyrocketed and reached 1 million people almost immediately. Now it's about to hit 8 with six zeros. Guess what happens next? Yep, popular brands want her for their fashion shoots. It seems like Insta became a lucky ticket here.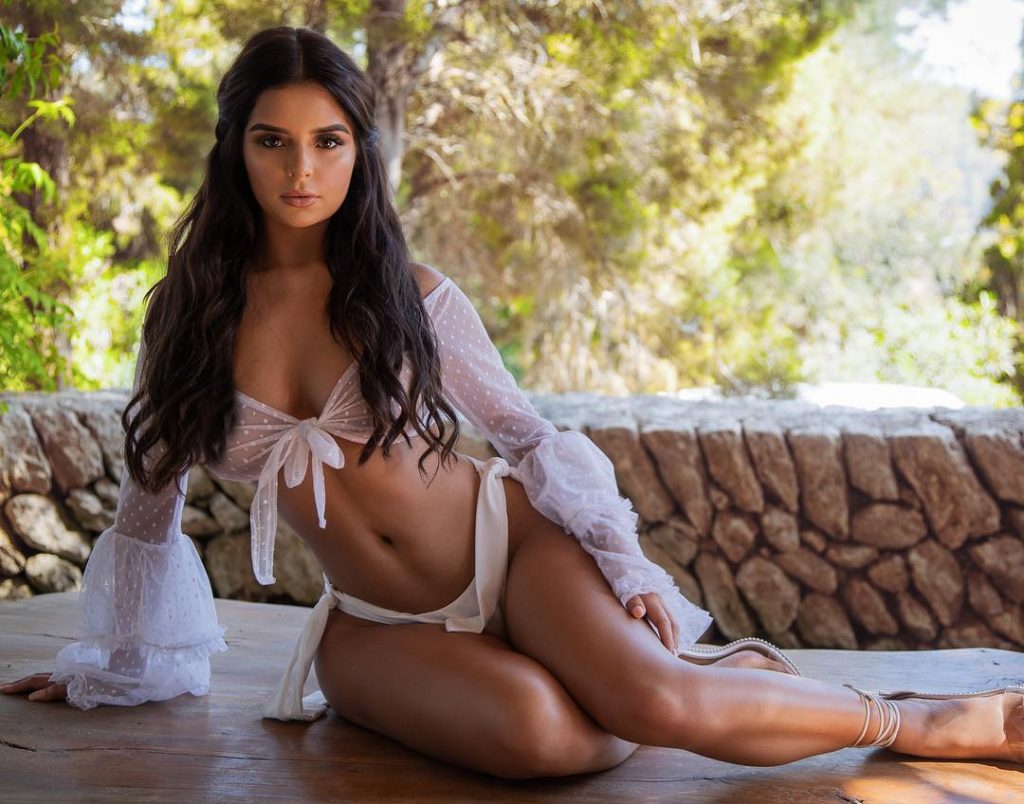 Rose moved to the USA and discovered that her type was highly sought by everyone around: R'n'B singers wanted her in their videos, designers of all rates offered her to promote their collections and TV producers offered her a place in Taz's Models show. The last offer was accepted and made her even more popular. Crowds of fans attacked her in the streets and she seemed to be enjoying all the fame.
Although Demi was a bit irritated every time people compared her to Kim K. although they have similar figures, Rose believes she looks way much better than Kim. She spends a lot of time working out with her personal trainer and keeps strict diet. The results are amazing – toned and fit body that she barely covers with outfits. Tiny tight dresses, see-through tops and mini skirts are her best friends. We don't object at all. Girls like her should not torture their bodies with some extra pieces of cloth.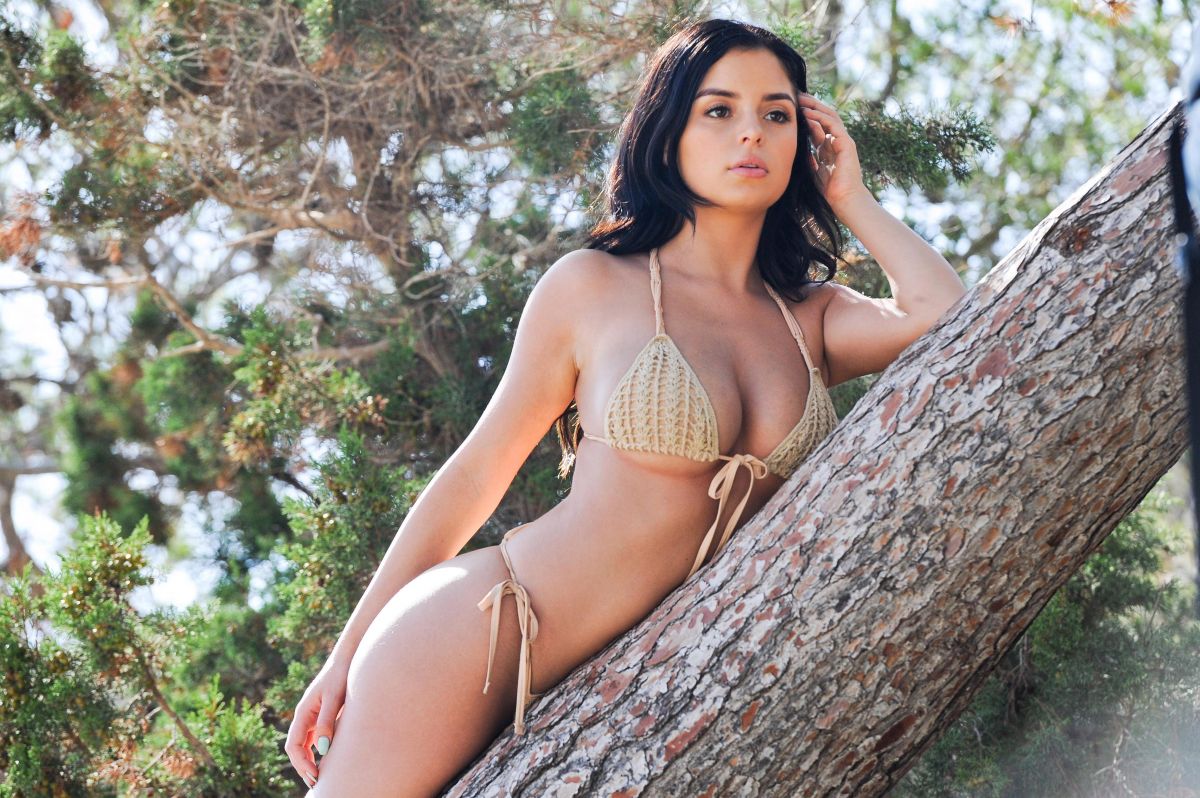 Although in her homeland Demi is mostly compared to Selena Gomez. She is often called 'British Selena' for cute face and Columbian origin. Although no reaction from Rose followed, we believe she likes Gomez more than Kardashian.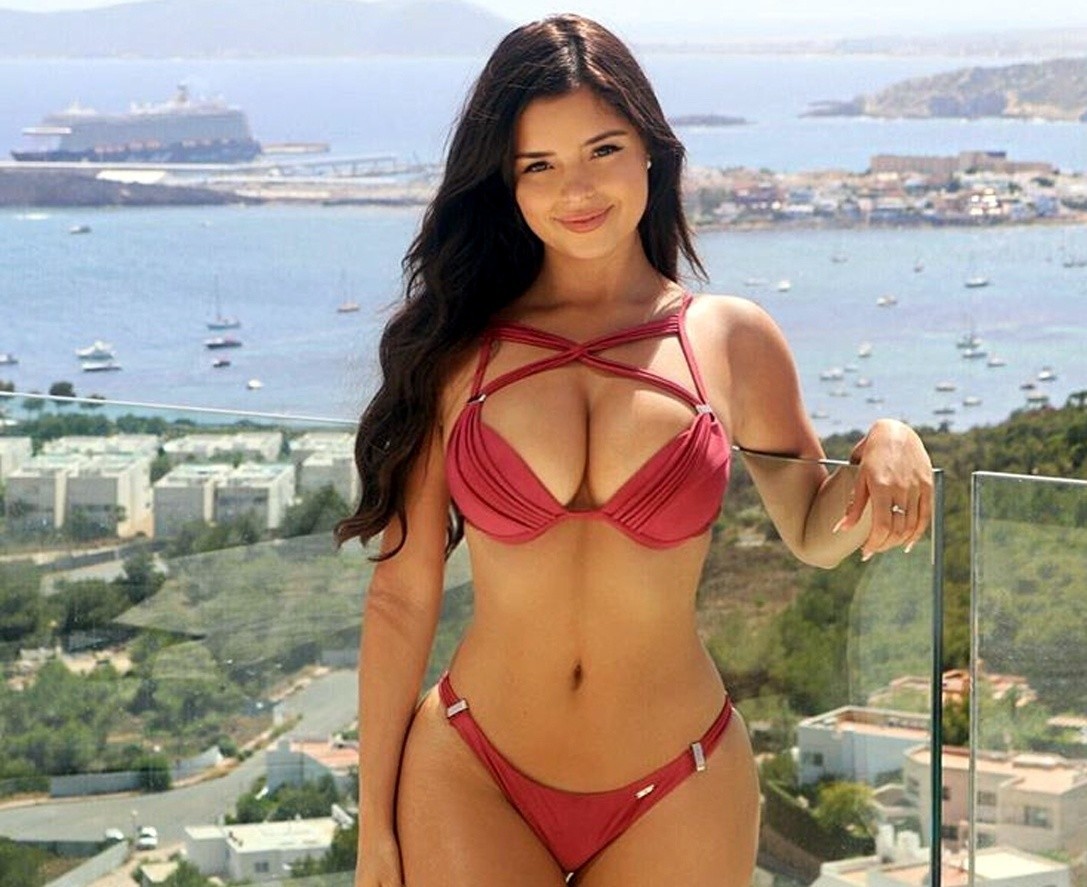 The only question that worries her fans most of all is if all that is real? Can someone have those huge boobs and impressive butt being just 157 cm high? Demi says she had never visited plastic surgeons, assuring us her shapes are the blessing of mother nature. Although there are people who have certain doubts.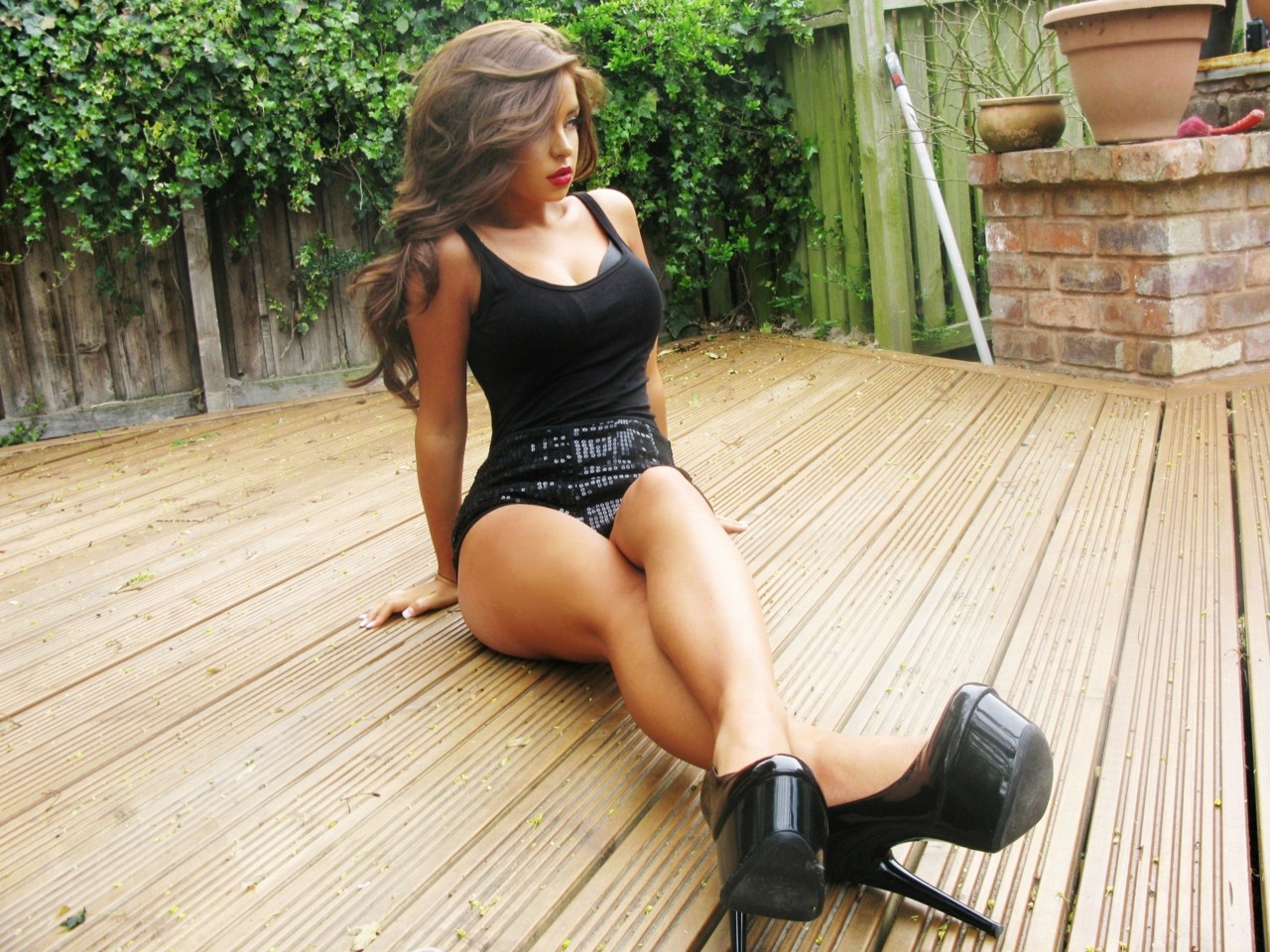 Rapper Tyga, her ex, said it seemed to be real when they were dating, but her current boyfriend Chris Martinez avoids tickling questions and is simply happy to be with her. We totally understand this guy – a girl who can challenge Kim Kardashian is a real treasure.