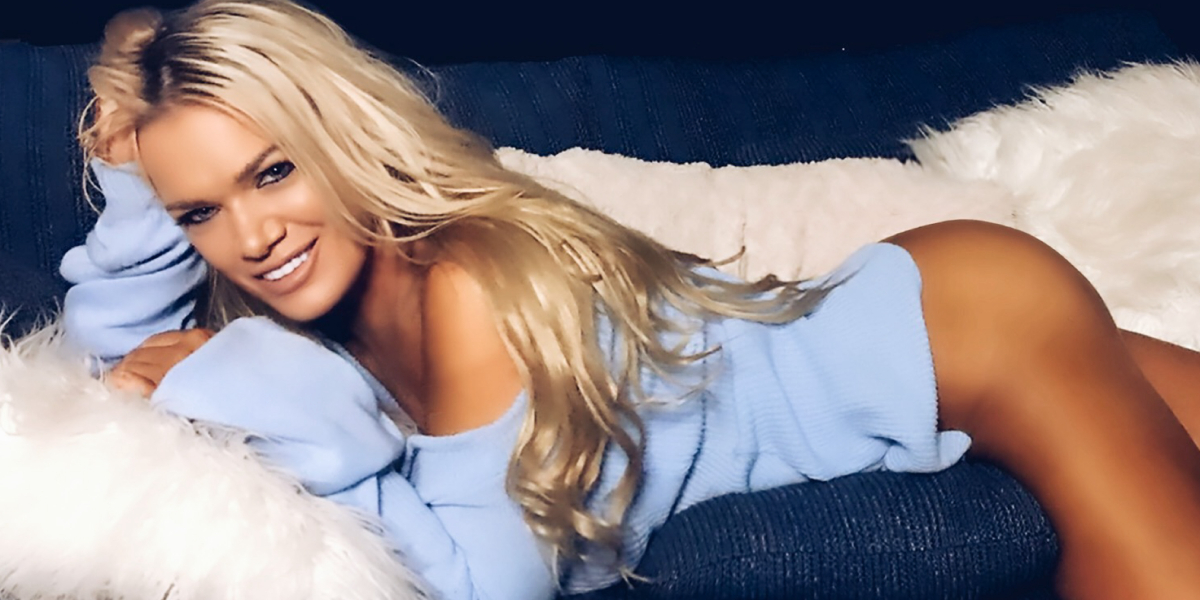 World's Hottest Grandma Wants You To See Her!
We have always envied Aussies for being the luckiest nation in the world. When we are all freezing here awaiting for frost and snow, these guys meet spring and await for summer. Together with it, they host super rare animals in their continent and enjoy super comfortable climate. Together with it, do you remember anything happening over there? Terroristic acts, natural disasters, catastrophes? Here is another reason to envy them: meet world's sexiest grandma Gina Stewart. And yes, this 47-year old is from Australia. Gina is a mom of 4. She has two sons and two daughters, aged 27, 25, 23 and 4. She is also a loving granny for her 10-months old grand daughter.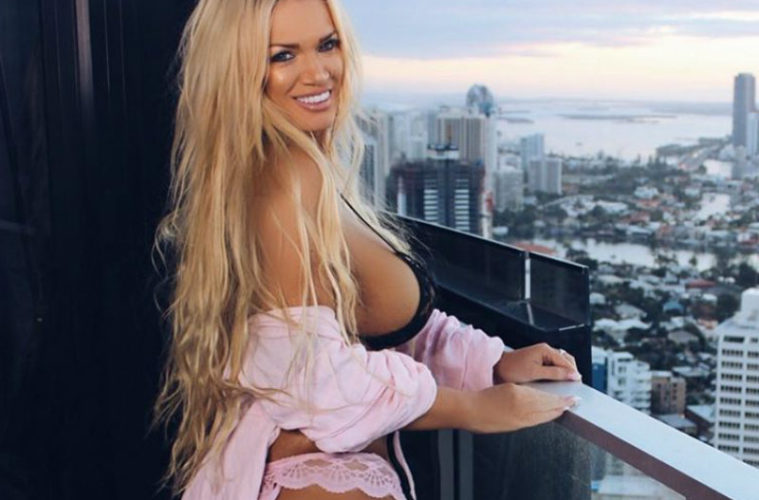 Gina was not really popular on instagram where she shared photos of her family and assets, until she decided to try herself in a contest launched by Maxim magazine. Looking for some new fresh faces (and breasts), they asked all girls who wished to become their new models send photos and short info to them so that they could choose the worthiest candidates.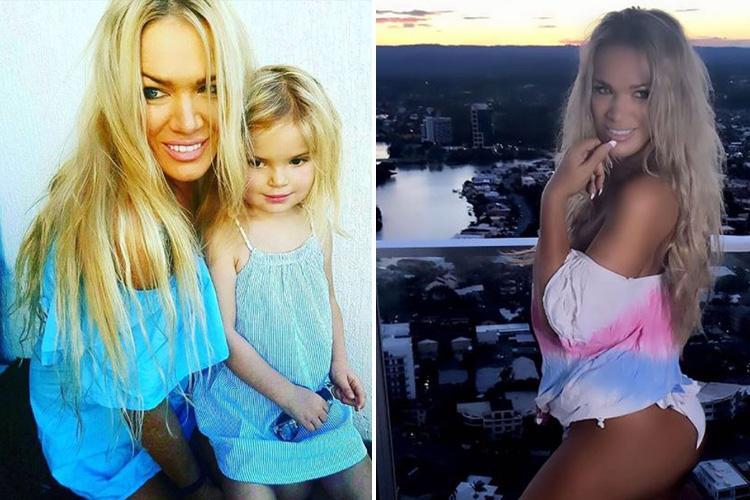 Among tons of photos of young girls they couldn't miss images of hot Gina with her double Е boobs and long blonde hair. Let us confess she looks awesome for someone who is about to turn 50! Gina quickly gained popularity becoming a real media sensation.
Everyone wanted her interviews and even a few reality shows offered her contracts. Gina is still thinking if she should accept any. Her main aim was reached – this woman is extremely popular on the web and in reality. Although most people just want to know what she does to her face and body to look that young and sexy.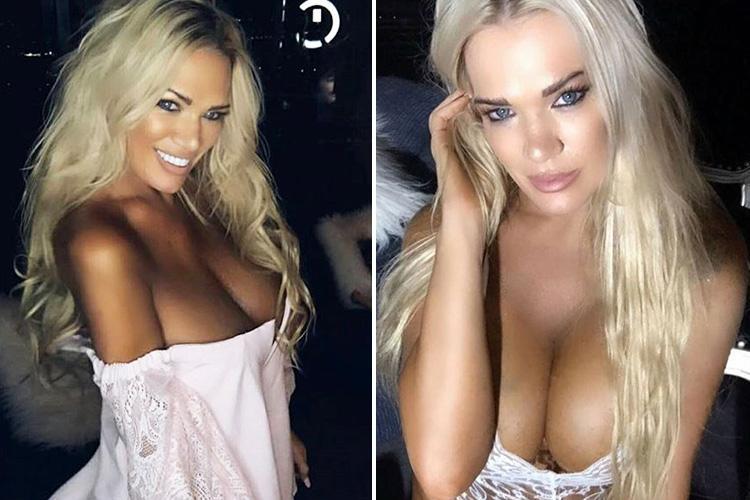 She says she only went through a boob job 10 years ago as she was bullied because of her too small tits in high school. So she had to spend around $10,000 to get what she has now. Although it seems like these are the last days we see Gina with her hypnotizing GG. She plans to get rid of those implants soon. She admitted that she fears her double-E cup implants are making her sick and are to blame for a series of ongoing health issues.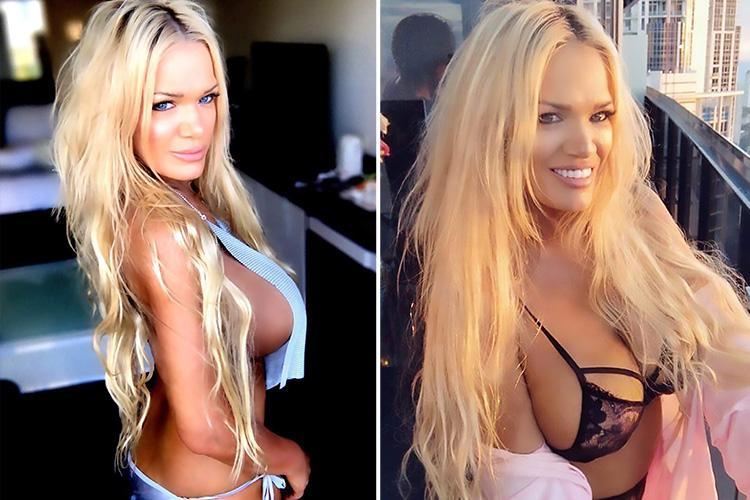 Although when asked about her Insta followers, Gina sadly admits they will probably unfollow her as people mostly react to something special and there is nothing special in her but huge boobs. Although the woman herself says she never judges people buy the way they look. She says true beauty is inside.
So, to make her followers happier she inflated her Insta account with nudies. In some of photos Gina is completely naked, covering her breasts with locks of hair. One last breath before saying goodbye to her huge goodies?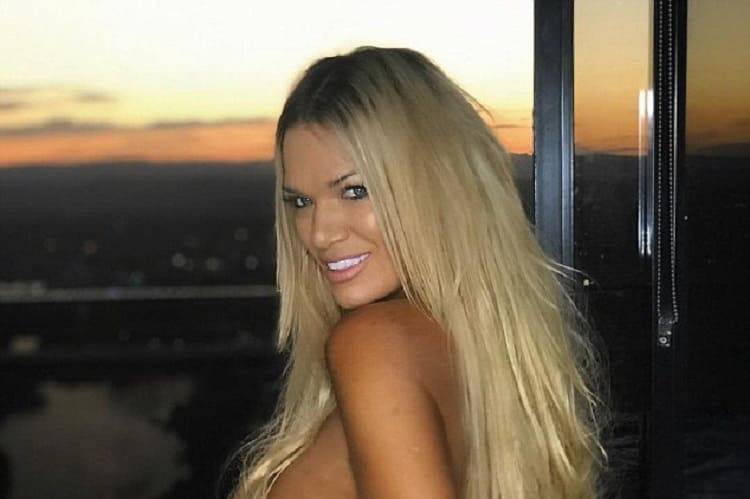 Let us be honest, it is not only the bust that makes her stand out. The woman really looks gorgeous considering her age. She belongs to that special girl type who are aging slowly and remaining sexy through the years. We bet men dream to be her new grandpas.