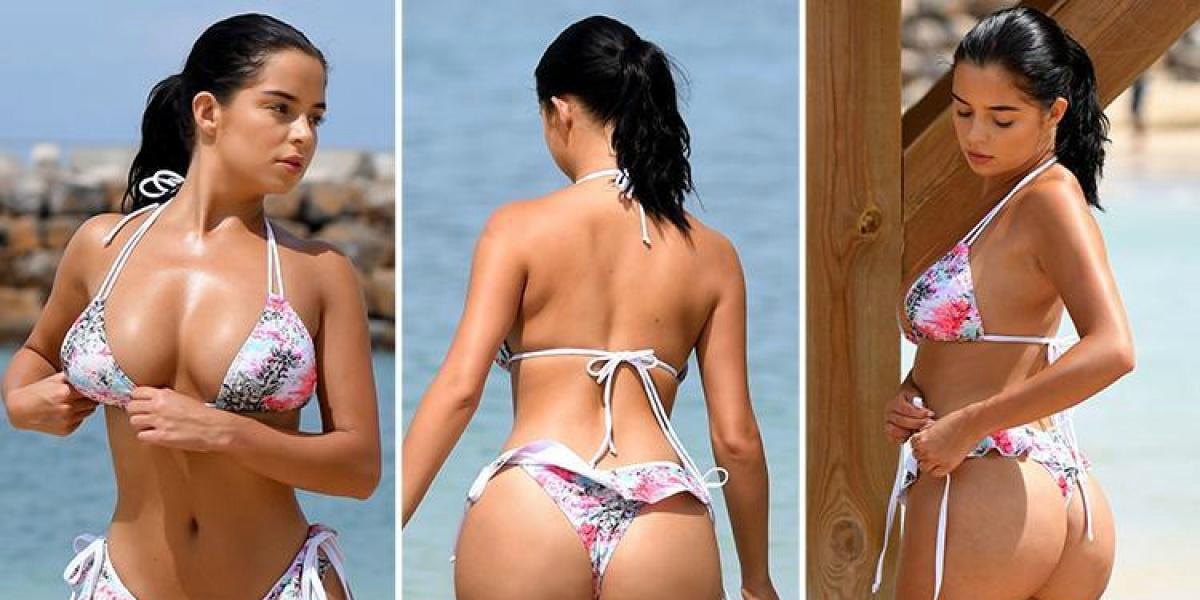 Demi Rose Strikes Her Poses In A Tiger-Print Bikini
Demi Rose is the one to never hide her wild side. She has eye-popping hourglass curves which she never covers with too much of clothing. With a nice busty up and bootylicious bottom this kitty became a dream of every man in this universe. And one of them just got lucky – Chris Martinez, a popular DJ is currently dating this stunner.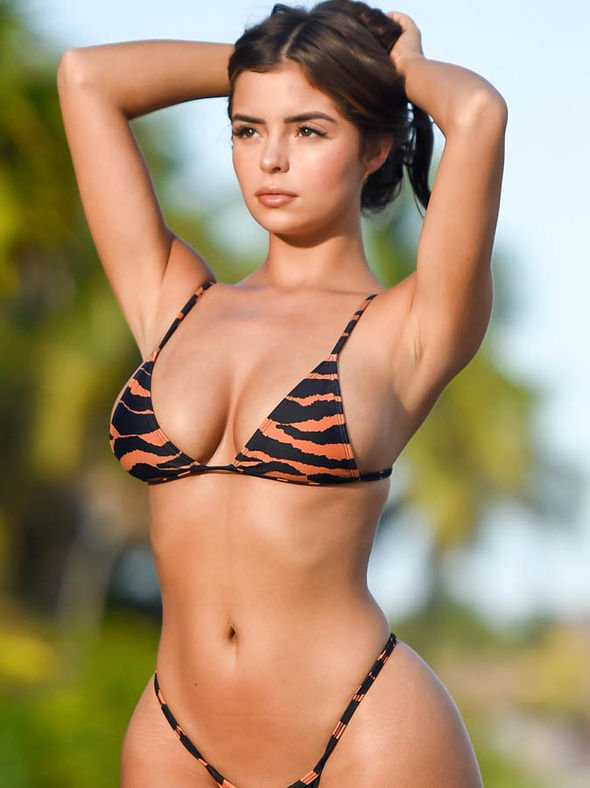 The couple is now chilling in Mexico. Sunny beaches with powdery sand and crystalline water are the best destination for marvelous photoshoot. Especially for someone who looks this fantastic in a swimsuit. And we understand why Demi has chosen this particular outfit. There are several reasons to put it on asap:
Its bold tiger pattern highlights her wild true inner self. Together with it – such animal print design is the most popular new trend of 2019. It is everywhere! Girls wear zebra, leopard and tiger-print coats, dresses, tops and bikinis.
The upper part of this swimwear has a classic triangle silhouette that fits perfectly all bust types. The cleavage here is just perfect for busty girls, like Rose and string briefs might seem too low, but we won't deny they look great on Demi.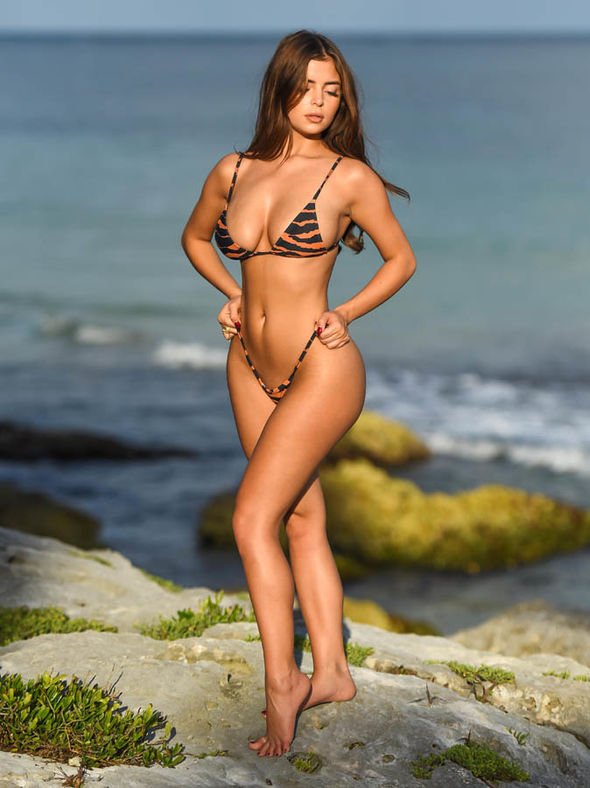 This was not the photoshoot, that required some special decorations or super creative poses. They wanted the shots seem natural. It's just Demi, her sexy bikini and sandy beach. The model is walking back and forth and the photographers are trying to catch her best perspective. Anyway, we have doubts there are any bad perspectives for her.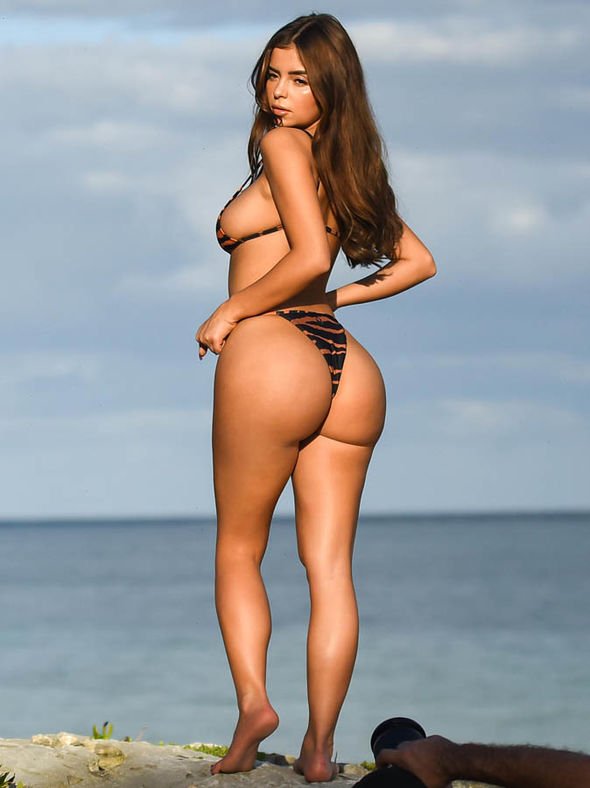 After getting tired of walking Demi found some rocks to lay there and spend some quality time lying in the sun. Fans were stunned with these photos, but there were people who claim Rose looks even more prettier on her bikini selfies. She has a lot of them in her instagram.
And of course, she was compared to her 'look-alike' Kylie Jenner. The last one dated Tyga right after he broke up with Demi Rose and the ladies are still at daggers' points. If you want to trigger Jenner – just tell her Rose is sexier and vice versa. The following explosion can ruin the universe.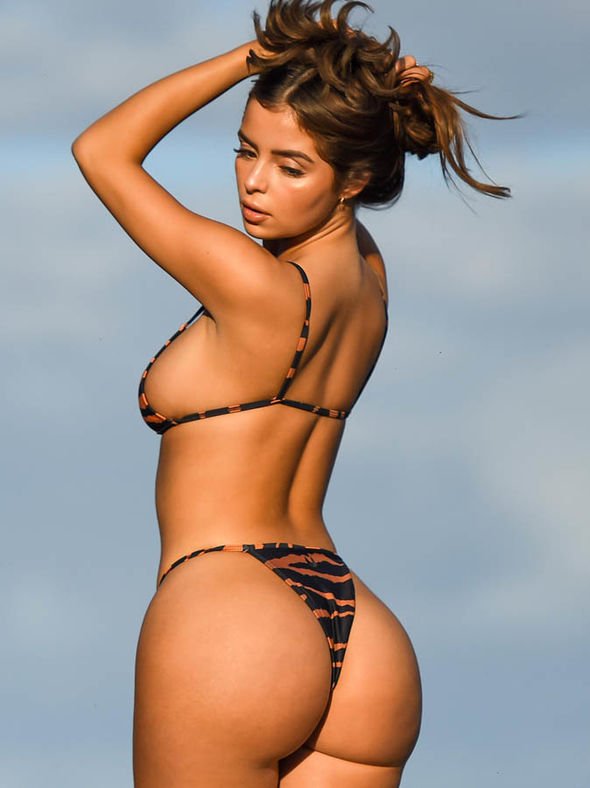 Demi looks like goddess in any bikini. This is why and army of fans attacks her direct to discover the secret for such an ideal body. Good genes? Plastic surgeries? Could those curves be a blessing from mother nature? Rose confesses she has to thank her mom for this figure, but that's just half the deal. The model spends hours weekly sweating at the gym. Together with it she is super careful with what she eats. She has a personal nutritionist who worked out her personal diet plan and she tries to keep it.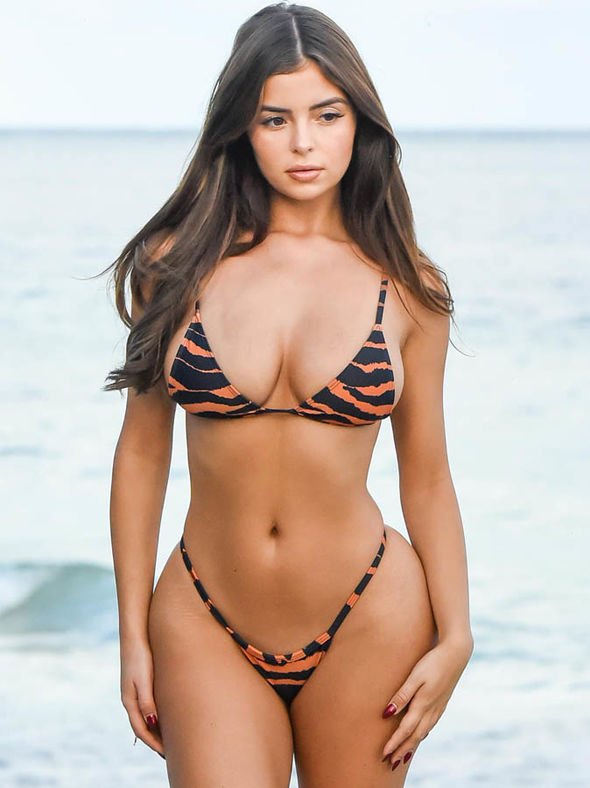 So, as a result she should thank her mom for big tits and bum, and pay gratitude to her personal trainer and nutritionist for flat belly, thin waist and long slim legs. We bet this is the perfect combination all girls should stick to. That might not help their modeling careers, but guys will turn their heads on them.