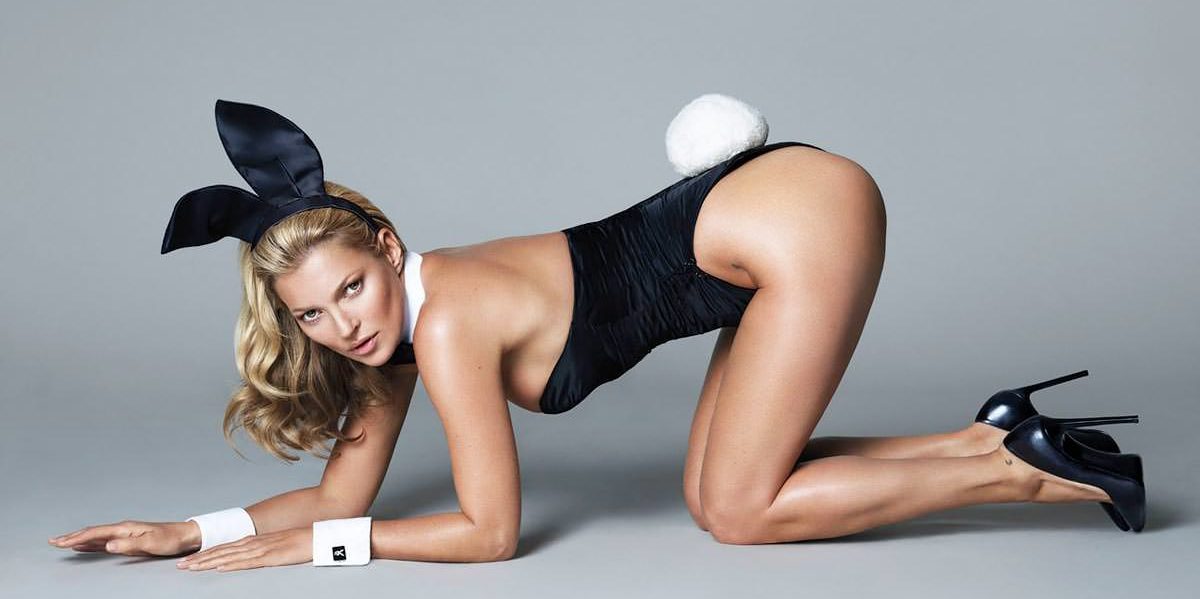 Iconic Playboy' Playmates Who Are Even Better With Age
Playboy has a reputation of a magazine with some of the perfect taste when it comes to women. These covers were representing the sexiest women of each decade. So, there is no wonder its readers wanted to know how all those sex symbols would look some years after.
Recently Playboy called for its most popular playmates of the past to recreate their covers to details. Ladies were put in the same poses and wearing pretty similar outfits and accessories. The result of such experiment was jaw-dropping and most fans hope the magazine won't stop with only 7 covers but take some steps for recreating most of them soon.
Now you have a chance to check out how time has changed some of our favorite sex symbols of the past:
1. Candace Collins, Playmate, February 1979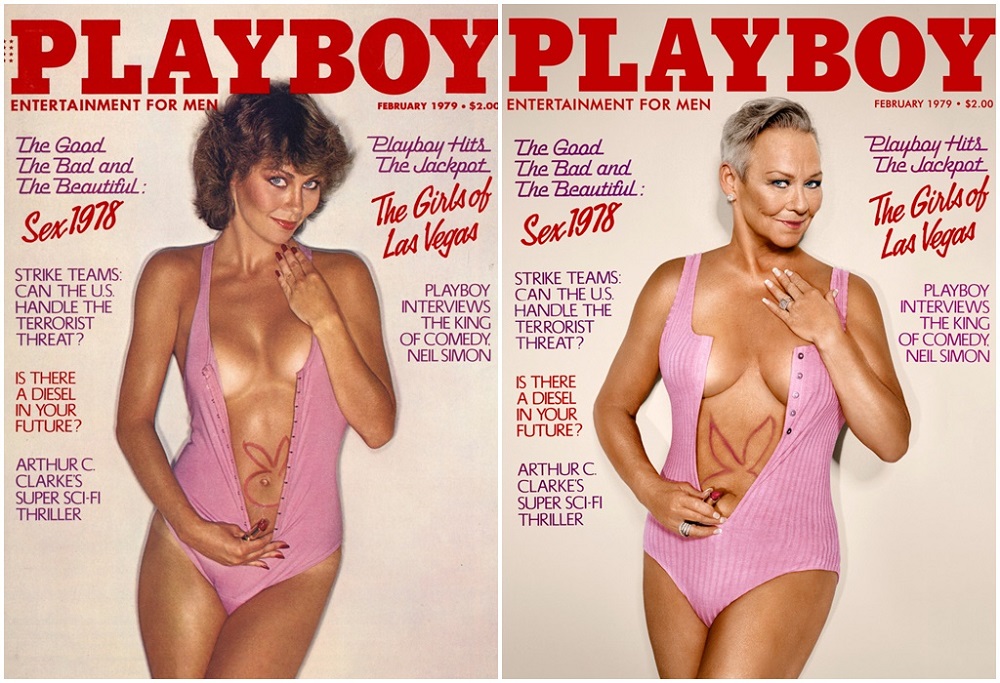 It's hard to believe, about 40 years have passed between these photos. Of course, she has gained some weight and cut her hair off, but still, have you met women after 60 who look like this? Well done, Candace!
2. Charlotte Kemp, Playmate, October 1983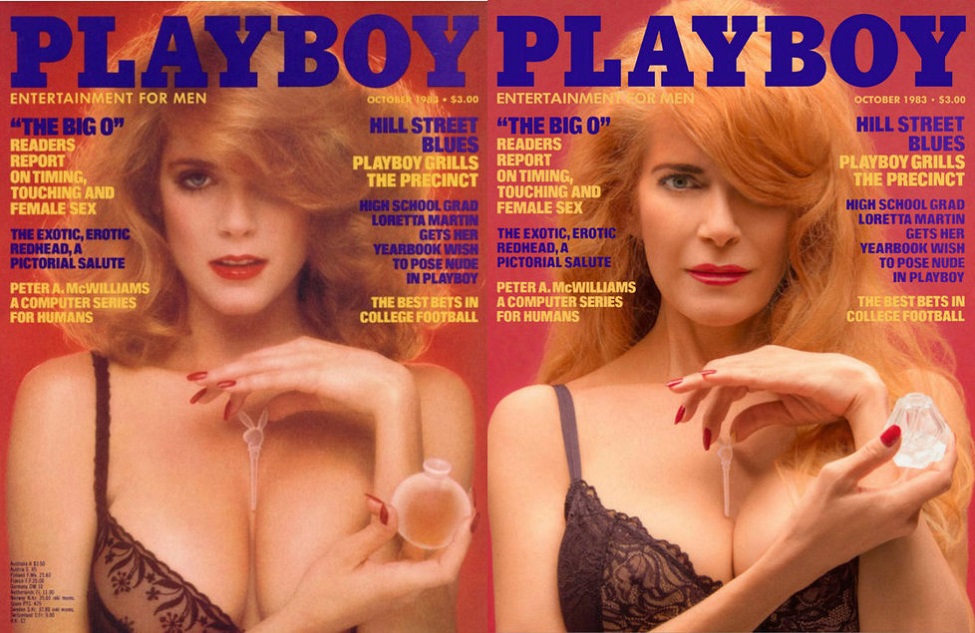 My passion to red-haired angels will never die. People always tell me that girls with red heads have no souls, and when looking at Charlotte I start believing them. Even after 34 years she still looks young and fresh. Ask me if I would date her and I will give you the biggest 'yes' ever.
3. Cathy St. George, Playmate, October 1981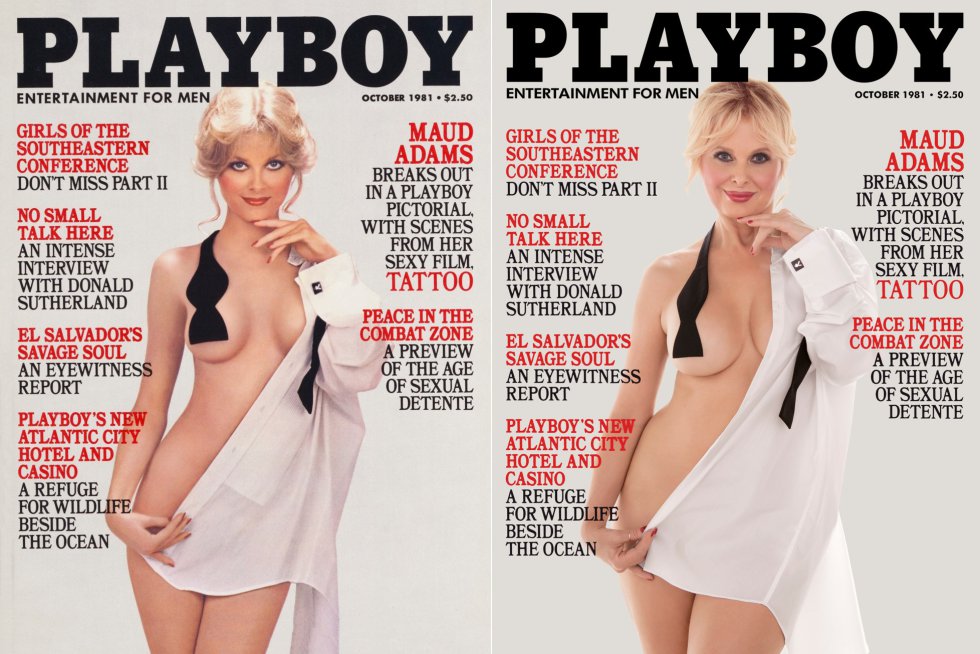 When comparing her before and after photos one can't but agree, her new curves making her more womanly and somehow sexier. Maybe we are influenced by this new trend set by Kim K., but I think that natural curves are better than Kate Moss's skinny look.
4. Lisa Matthews, Playmate of the Year, June 1991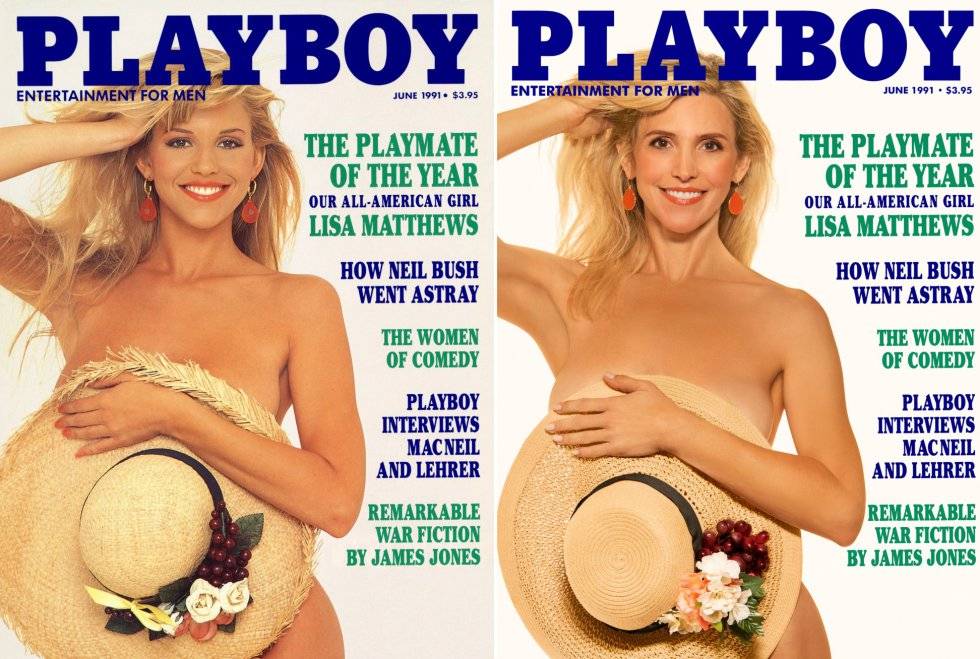 This lady definitely knows something about the source of everlasting youth and cuteness. Even after 26 years, any changes are slightly noticed on her face. Adorable look and long blond hair are just what we want to see at playmates. Even years after. Lisa is another proof of pretty women being pretty at any age.
5. Monique St. Pierre, Playmate of the Year, June 1979


Both covers look good, but there seem to be two different women here. Without a doubt, Monique looks stylish and chic even 38 years after her tremendous success. Her body is still gorgeous, but her face has not that much similar to what it was in 1979. I would never recognize her if there was no signature.
6. Reneé Tenison, Playmate of the Year, June 1990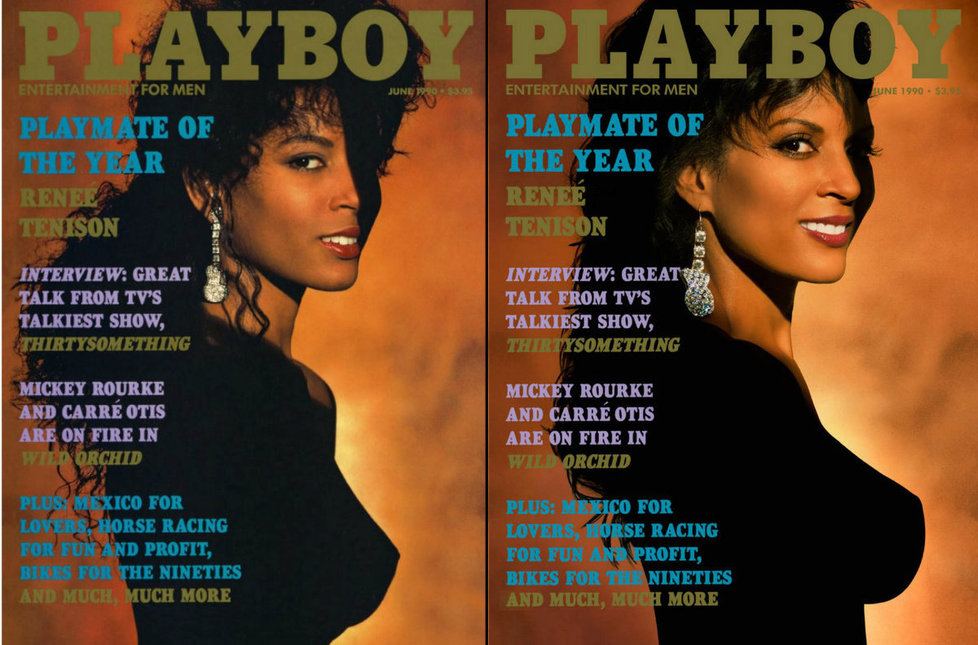 This is the case when I love 2017 look better than that of 1990. Although there is one and the same lady in both pictures and they are taken from one and the same angle, is still feel more power and life energy from the second photo.
7. Kimberley Conrad Hefner, Playmate, August 1988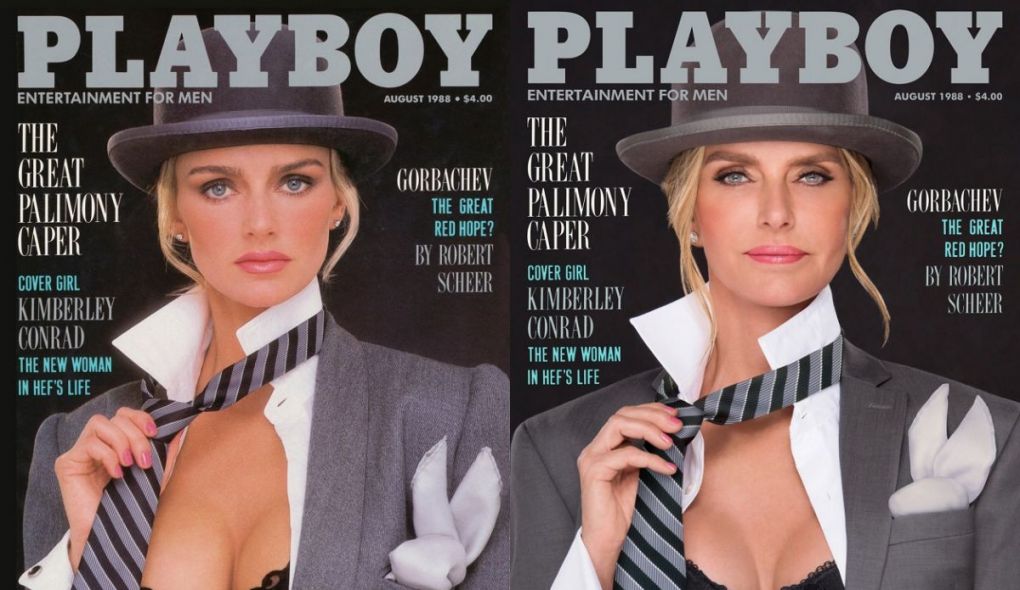 Oh, that look… It gets me directly into my heart every time I look at gorgeous miss Conrad. Can't think of anything else but giving her one of my suits to try on.