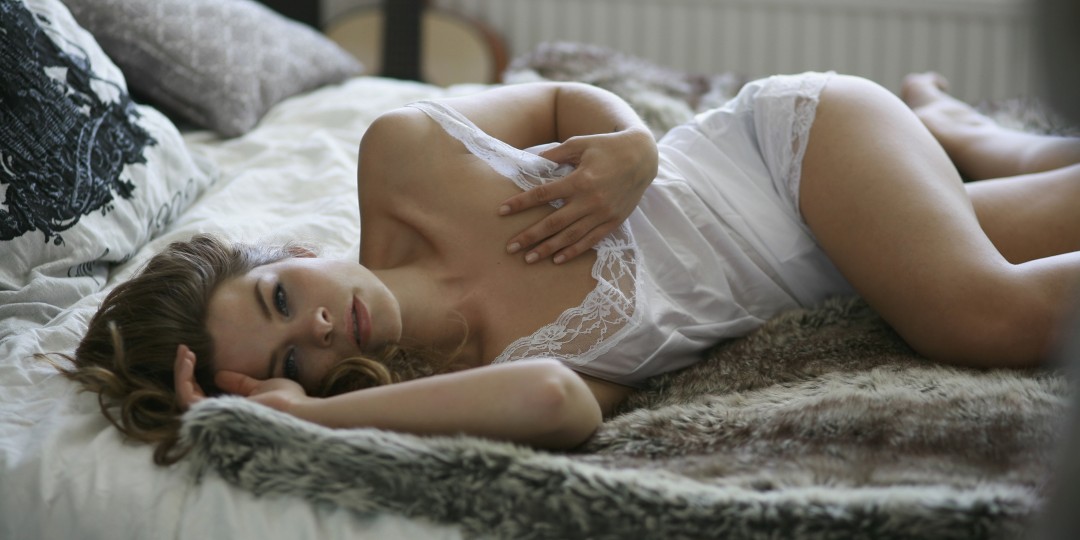 5 Things Women Dream To Experience In Bed But Are Too Shy To Ask
Men are known for their wild sexual fantasies. Adult movie directors pick up the bravest ideas to satisfy
guys. All the sexual industry is mostly male oriented. But what about girls? Have you ever asked your
partner about her dirty dreams? Even if you did – she preferred to keep that part of her imagination a
secret. However, there is research that shows off women are even more daring in their sex fantasies.
Here is what they would love to experience:
1. Domination
These female sex fantasies usually involve a gorgeous stranger carrying her off to his bedroom
and quickly getting down to business. She'll protest as he tears her clothing off and expertly arouses her
body, but on the inside, she'll love every minute of it. Most of the ladies confess they would love to
experience role play involving 'rape' scenario. Be careful if you are going to take a risk and try that with
your girlfriend. All the details and stop words or signs should be discussed in advance. Otherwise, you
might give her a serious psychological trauma.
2. Stripper
The second most popular thing most of the girls would love to try. They will love if you learn a few sexy
moves and strip up in front of your bedroom. That will turn any girl on immediately. If you think that
only fit steroid guys are good for this activity and the plumpy ones should better keep dressed till the
light is on – think of the fact she agrees to go to bed with you. That means that she finds you at least
attractive. So, why to hesitate? Take a few dancing lessons and go for it.
3. Sex with two and more men
This one involves the woman being worshipped and adored by two gorgeous men. Heterosexual ones.
It is not easy to confess about that to a regular partner, and most of the ladies consider it taboo, secretly
watching adult movies with a corresponding plot. Although there is an amount of guys, who do not mind
experience that at all. Do not forget that in this scenario men are interested only in the woman – their
main passion object.
4. Sex with a girl
Every girl has thought of sleeping with another girl. Most of them confess they had affairs with girls
being at college. Those were mostly the experiments in building a relationship that failed. Heterosexual
girls who had no chance for a lesbian sex keep dreaming about it, and most of them explain the fantasy
with a pure interest: 'I always wanted to know how do lesbian couples do it without a dick,' Jane, 28.
5. Sex in a public place
Who doesn't love the thrill of possibly getting caught while you're mid-getting it on? Along with
"sex in an unusual place," sex in a public place always makes the cut when it comes to common
women's sexual fantasies. Some women crave the idea of being an exhibitionist and get off on the idea
of being watched by one or more people.