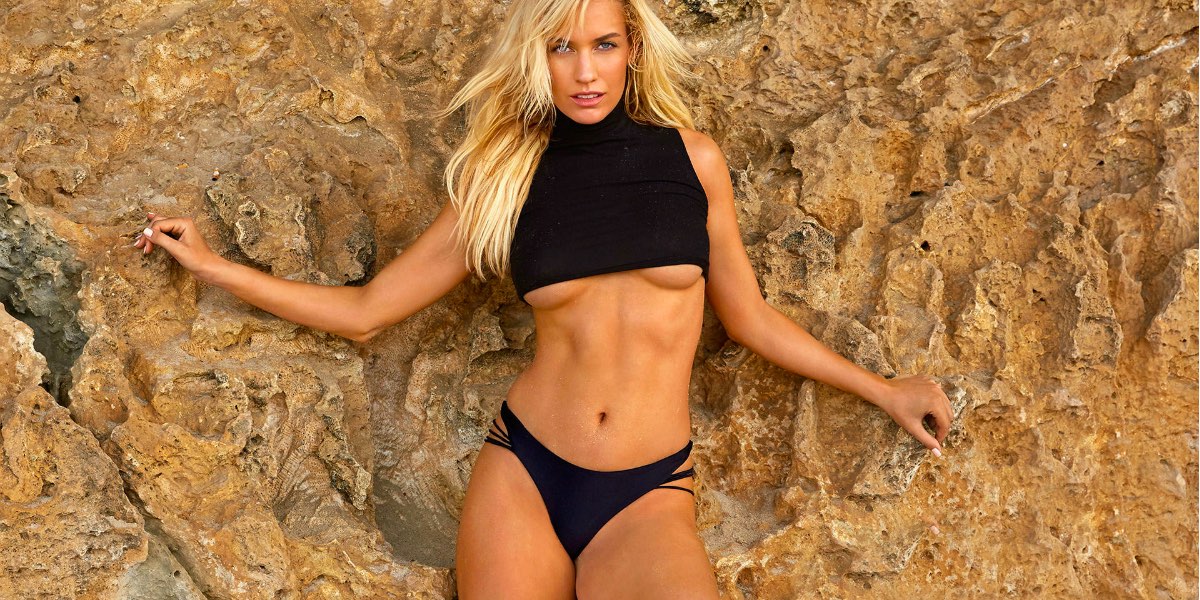 Sexy Golfer Gets Ban On Wearing Mini Skirts
Meet Paige Spiranac, a 24-year old golfer from Colorado. The girl got interested in golf since early ears and by her 24th birthday, she was a pro golfer with a bunch of awards. But being a pretty woman in a sport dominated by middle-aged men is not as easy as it might seem.
Paige says she has been never taken seriously by male athletes and they were looking at her just at some piece of meat wrapped in bright cloth.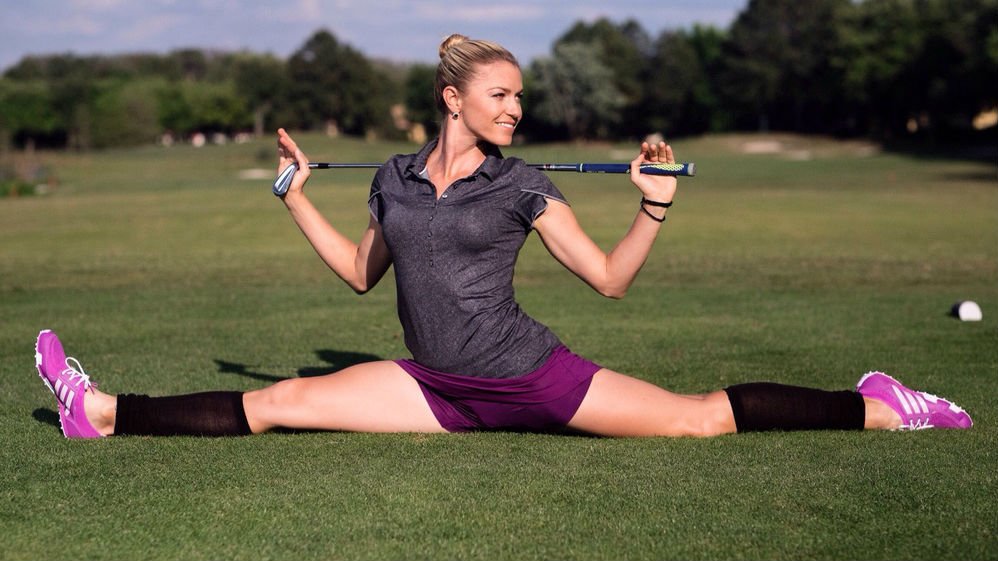 Things got worse after Spiranac's Instagram gained insane popularity among users. Now she has over 1,2 million followers who call her super hot and sexy – just what she actually is. The 24-year-old is ranked outside the top 1,000 and, with few top-level opportunities in the US, the spotlight was turned on her in Dubai. Although I bet all those golfers got envy about her success and fantastic look, Paige was heavily criticized for her clothes. Men said she distracted their attention from the game and her outfits were just inappropriate to show up in the field.
Poor men stared at Paige and lost their concentration. This is just insane. Well, if I was a golfer – I would pray for meeting more players like her around. Taking into consideration that UAE is an Islamic country where women are all wrapped in hijabs and can only dream of going out without covering at least their hands.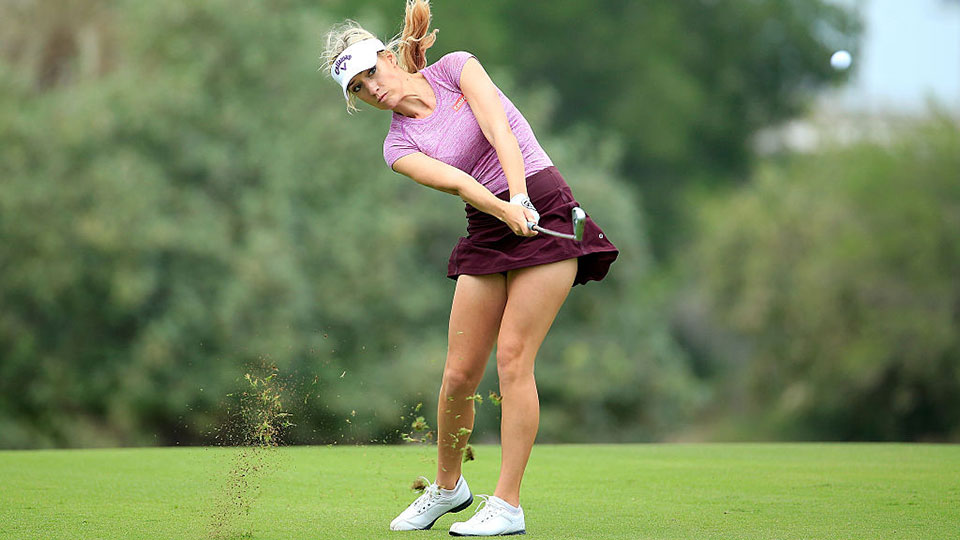 No wonder Paige caused that bombshell effect. Her 'inappropriate behavior' was a serious claim for golf association and they soon have changed their rules adding special strict dress code for women. According to it, tour pros are not able to wear shirts with plunging necklines, leggings, or short skirts. Spiranac became one of the fiercest opponents of the code. And soon regretted her decision.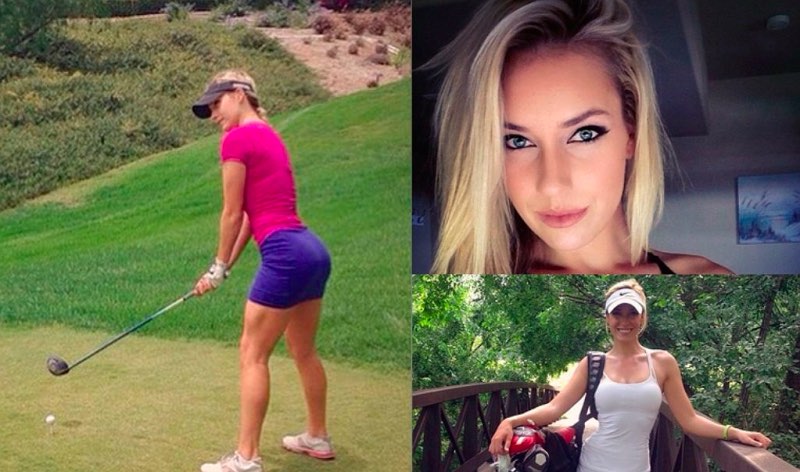 What happened next is just insane: she was harassed, her family was harassed. The girl was receiving death threats and blackmailed her. This was going on while she still tried to play.
"When it comes to the golf industry, I know that people see me as a gimmick. I don't think I am. If I was a guy and I had the same social following, I don't think people would call it a gimmick. They'd say it was great. People seem to think I got where I am because of the clothes that I wear. That's unfair to me and unfair to all of my accomplishments. I probably do more community service than any other professional golfer," – she said.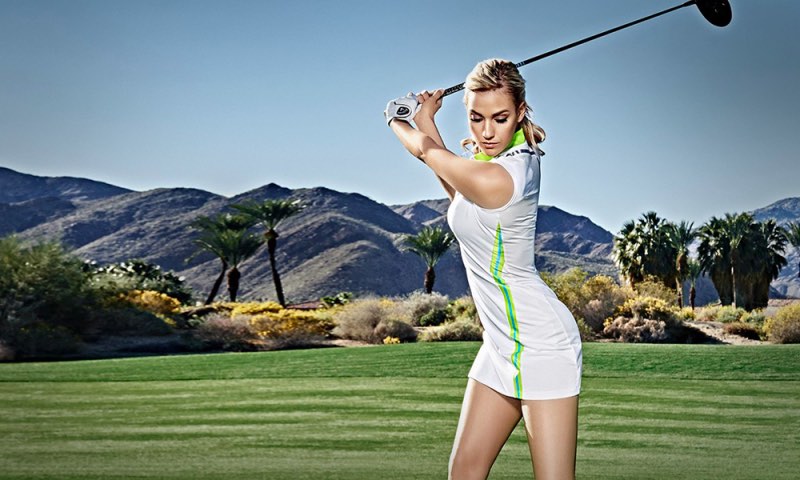 "For people to say 'You only show some cleavage, that's why you have what you have' is unfair. That's the injustice that we face every day as women and I see it a lot in golf. It's such a male-dominated sport, it has been around for so long and there are traditions. People like their traditions without change. When someone comes in wearing leggings instead of trousers, it is like the world is ending. I have always had a different fashion style. I always felt like I never belonged and it is tough because I am a good player, I know what to do but I still don't like going to new clubs because I am worried someone will say my skirt is too short or I don't have a collar. Why does that even matter?"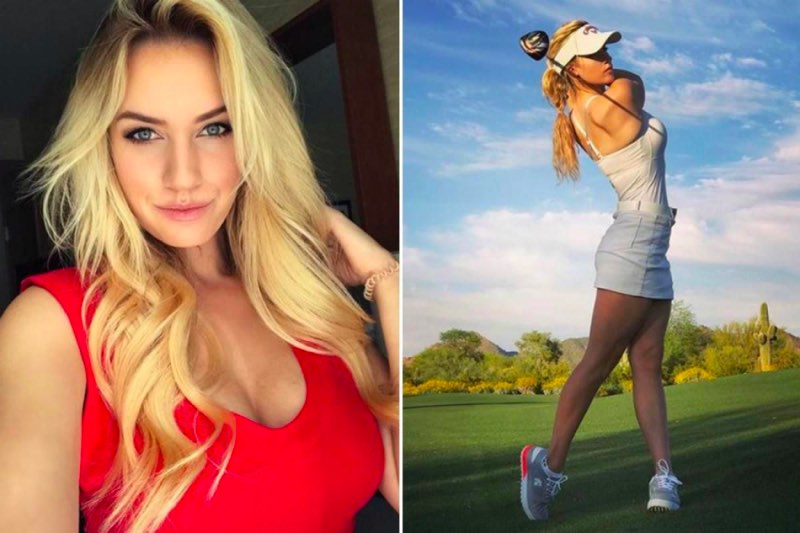 I completely agree with her. In XXI century we are having more freedoms than ever, so why do we still face various stereotypes about clothing?