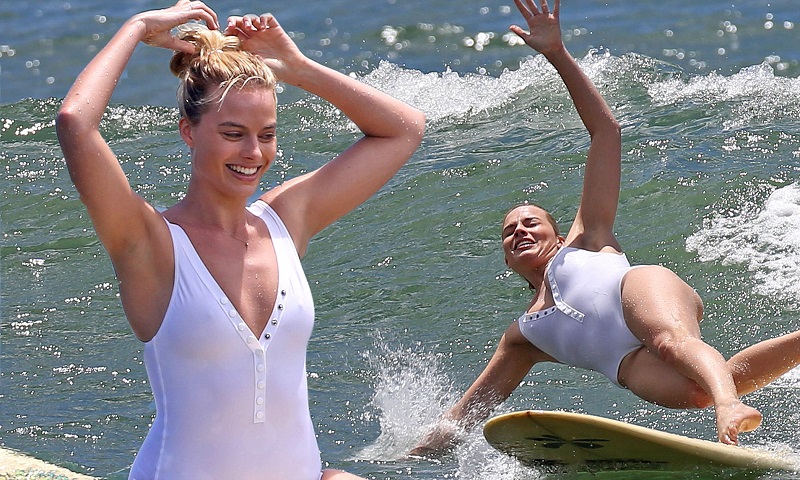 7 Famous Beauties Surfing In Sexy Bikinis
Beautiful celebrities are drawn to surfing like moths to flames. Of course, a chance to get snapped looking wet and sexy in a bikini or a swimsuit is always a bonus no beauty would reject. They rarely miss an opportunity to flaunt their flawless bikini bodies while hitting the surf (or trying to). Here's a list of Hollywood divas who have joined the amateur surf club. See them learning to maintain balance on the surfboard and enjoying the pleasures of wave riding.
Margot Robbie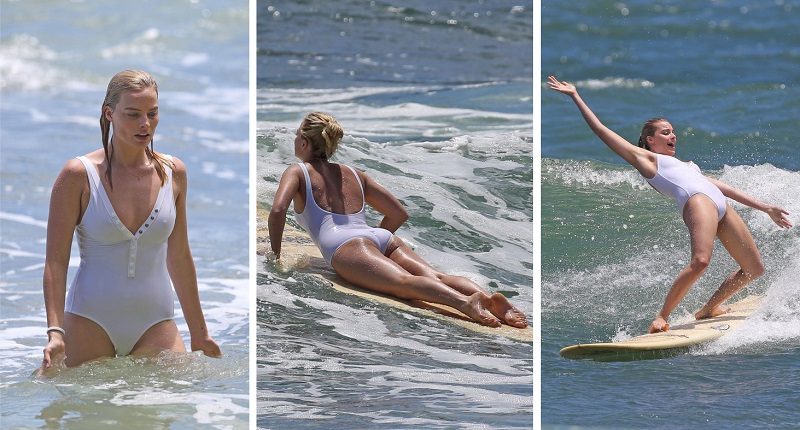 Margot Robbie – an Aussie – was destined to start riding the waves. However, the Australian belle was seen going surfing in Hawaii. Her sun-kissed, golden tanned body was simply glowing from head to toe in a rather revealing white swimsuit. The beauty showed quite a few skills for surfing waves and she managed even to fall with style!
Kendall Jenner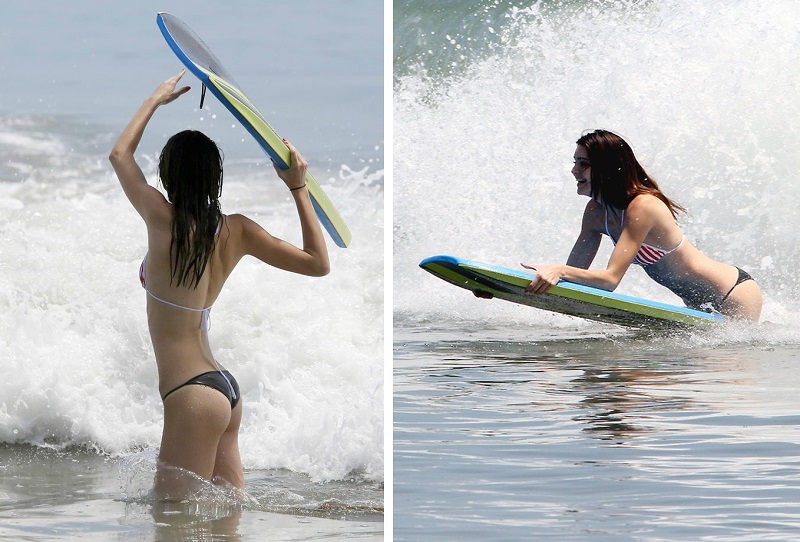 The leggy model wished to prove there's very little she can't do as she was seen learning to balance on the surf and splashing in the water on a hot summer's day. To be honest, Kendall didn't look like a pro on her board, however, she definitely turned heads when frolicking on the beach and displaying her enviably toned physique in an ultra skimpy bikini.
Gigi Hadid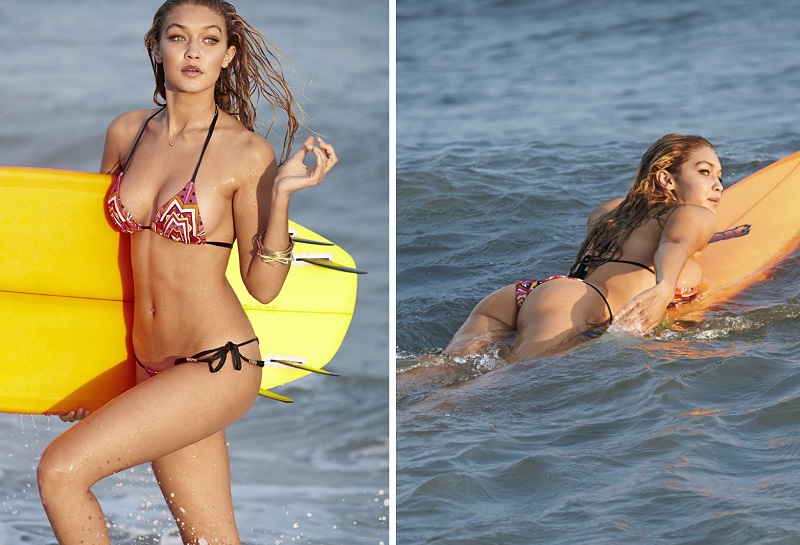 Whether she's walking the Victoria's Secret runway or slaying the streets of New York, Gigi Hadid always looks like the ultimate California Girl. What else can solidify her sun-kissed Malibu girl image than a surf photoshoot? The bikini super babe showcased her stunning curves for a Sports Illustrated shoot at the Jersey Shore bringing together two coasts and proving she's also an all-American heartthrob!
Rihanna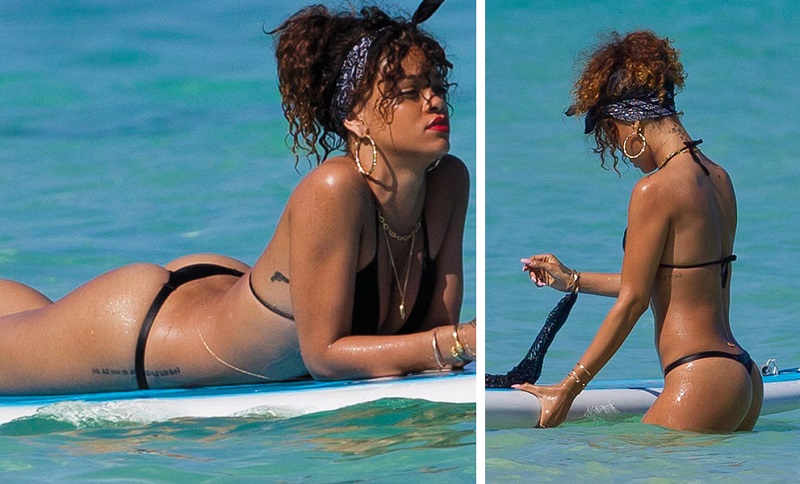 Clearly, RiRi doesn't even bother to stand on her surfboard here, but are you complaining about that? Soaking up the sun, the hot-to-trot "surfer" showed off her assets in a teeny-weeny bikini to millions of her fans' delight.
Vanessa Hudgens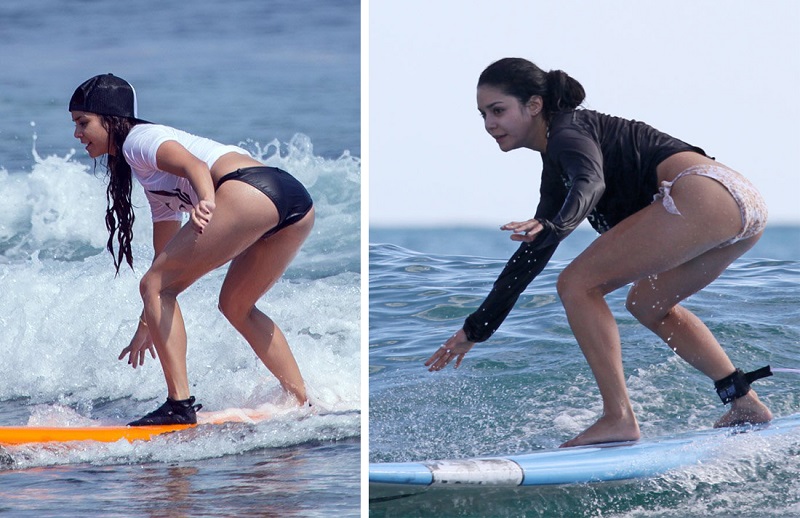 Trim and slim in bikini bottoms, Vanessa Hudgens was doing an excellent job staying on her board. The star is extremely good at showing off her athletic prowess when hitting the clear blue-green waters. The playful beauty splashed around the waves with her long dark locks turning into wet coils around her joyful, smiling face. She surely knows how to make a splash and have fun!
Olivia Wilde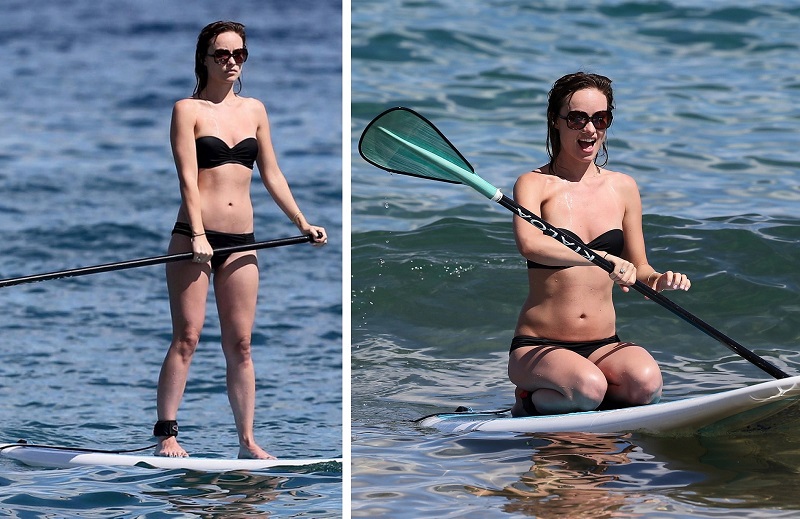 Olivia also took to the waves, showing that she can balance on a paddle board very well. The dark-haired actress was seen paddling with joy and delight. The surfer displayed her toned, svelte body in an elegant black bikini while enjoyed the warmth of the ocean's water and taking a break from the harsh world of Hollywood.
Alessandra Ambrosio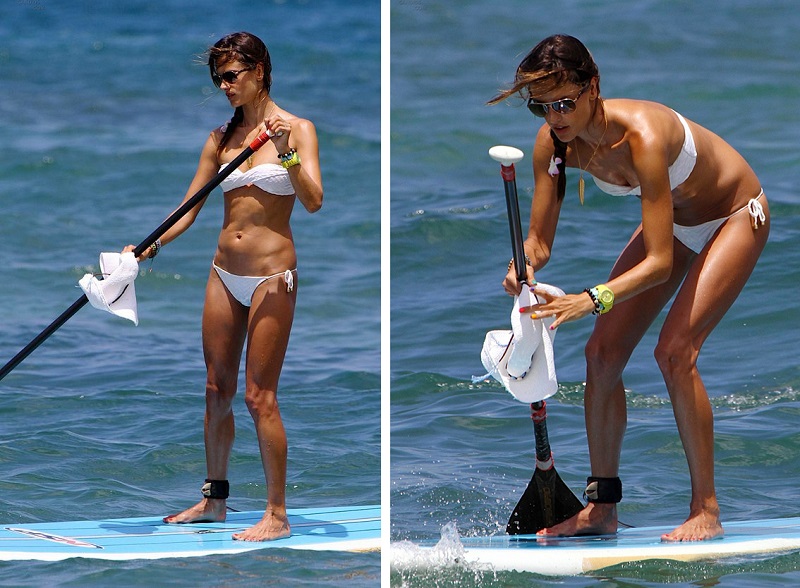 Alessandra Ambrosio also tried her luck with paddle surfing. The Victoria's Secret catwalk queen hit the crystal clear waters trying to navigate her watercraft and constantly striving for the proper balance. For the slender Brazilian who hasn't got an inch to pinch, a paddleboarding session is probably more than fun, but also an opportunity to get some extra exercise.