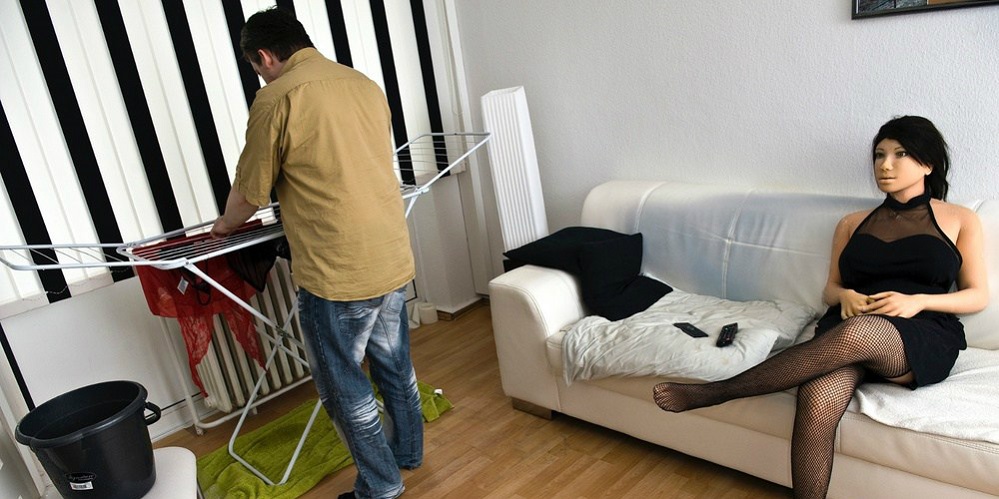 A Man Has Found His True Love – A Silicone Doll
Meet a guy who is too shy to tell everyone about his recent relationship and keeps hiding his date from family and friends. However, he is bravely displaying all details of their daily life on the blog. Want to know what is the reason? Jenny, his beloved one is a silicone doll. I am happy for this man finding an ideal woman.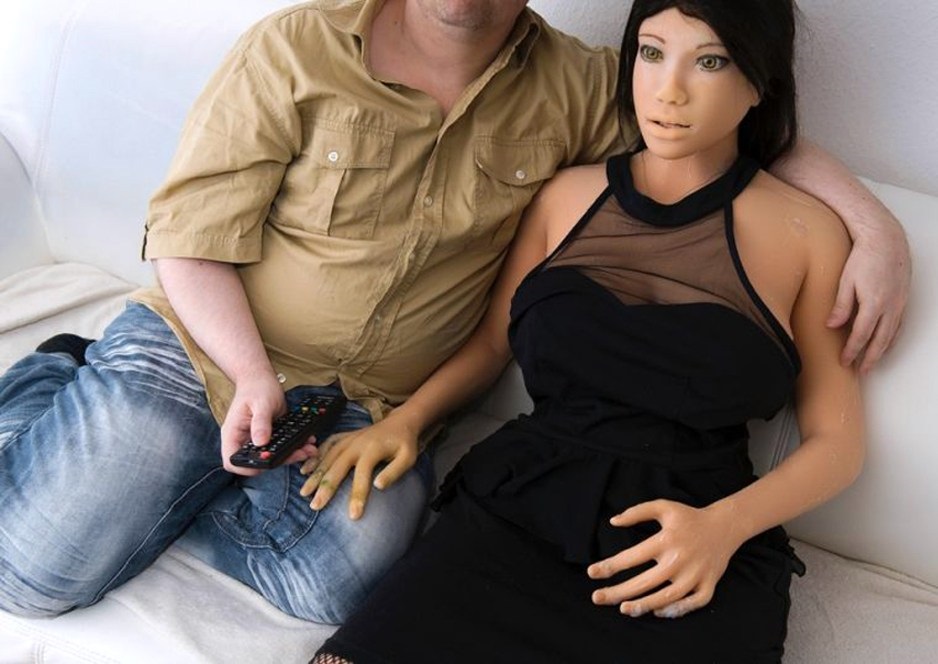 Dirk first decided to buy Jenny because he was suffering from a breakdown and feeling extremely lonely. Dirk had been in serious relationships on two other occasions, so what he was really looking for was companionship. He was looking for sexual relief, but when this beauty was delivered, he fell in love.
Once Dirk tried talking to her and it felt better than talking to any human being. He says he could feel her emotions and was sure, Jenny was supporting him. Soon after that, she became his soul mate and a real partner.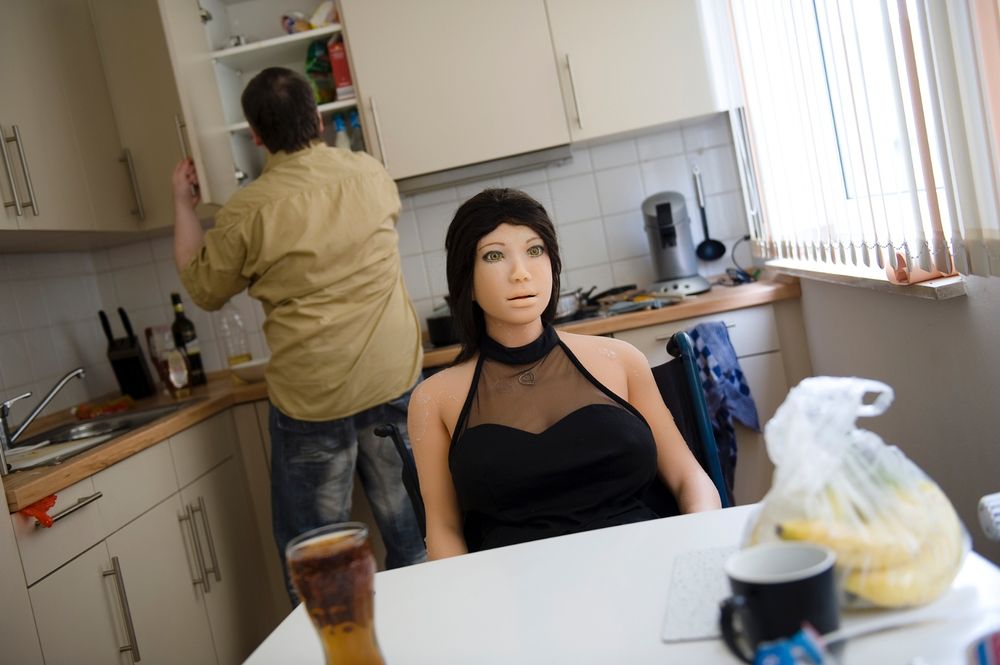 After a year he realized living together was not enough, so Dirk proposed to Jenny and the couple got married. Dirk and Jenny were wed in their apartment, dressed in their finest attire. Dirk gifted Jenny with a heart-shaped pendant and the slow melodies of Neil Young's Such a Woman could be heard in the background. Dirk officiated the ceremony himself. Unlike most blushing brides, Jenny was and is a "real doll," designed to look closely like a human woman although she is made of silicone…
Dirk is a loving husband who takes care of his beloved wife, giving her massage, kissing her all the time and doing all the stuff about the house.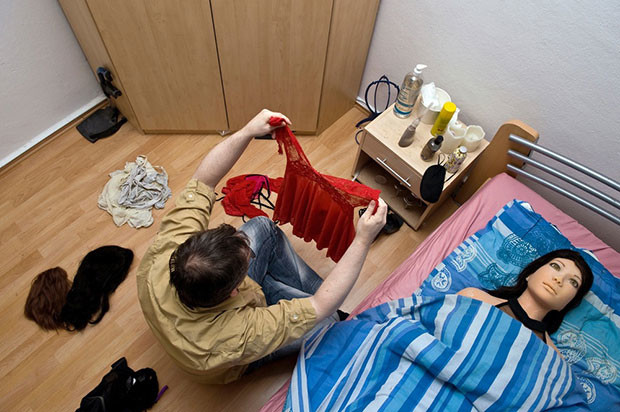 Dirk's life with Jenny exists only behind closed doors. He dims the lights in his house to obscure the view of neighbors and conceals her in the bedroom when he has guests. His child, born from a previous marriage, and his ex-are unaware of Jenny's existence. Dirk treasures the quiet nature of his life with the doll; since the breakdown, he prefers life to be calm, and both he and Jenny spend a good deal of time resting. At times, admits Hoyn, the noise she made seemed to jar Dirk.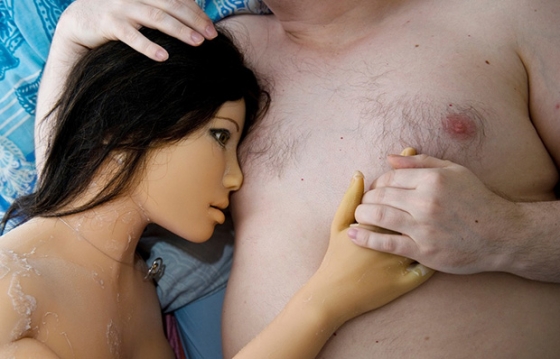 Once he decided to reveal the truth about his relationship, exposing some parts of their life at one of the forums. That was the moment when the popular photographer saw them and asked for a photoshoot. The couple agreed but for one condition – no photos of Dirk's face should be taken.
Hoyn confessed she was afraid Dirk and Jenny would change their minds, but they were nice and sweet letting her and her camera in their lives.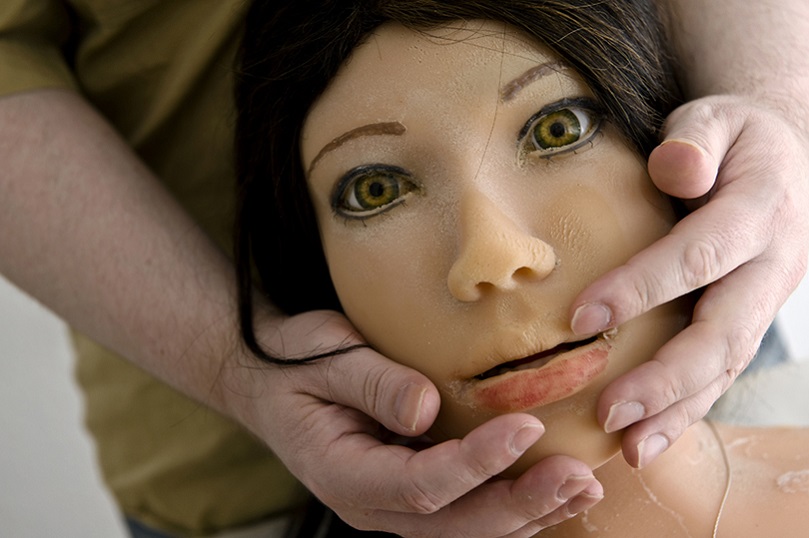 These lovebirds became famous overnight – users keep discussing them at this moment and unfortunately, not all of them are loyal to this weird love. But we live in a free world, where everyone can do what they want until that break free of anyone else.
So we wish Dirk and Jane happiness in all aspects of their unusual life full of love, magic, and romance.