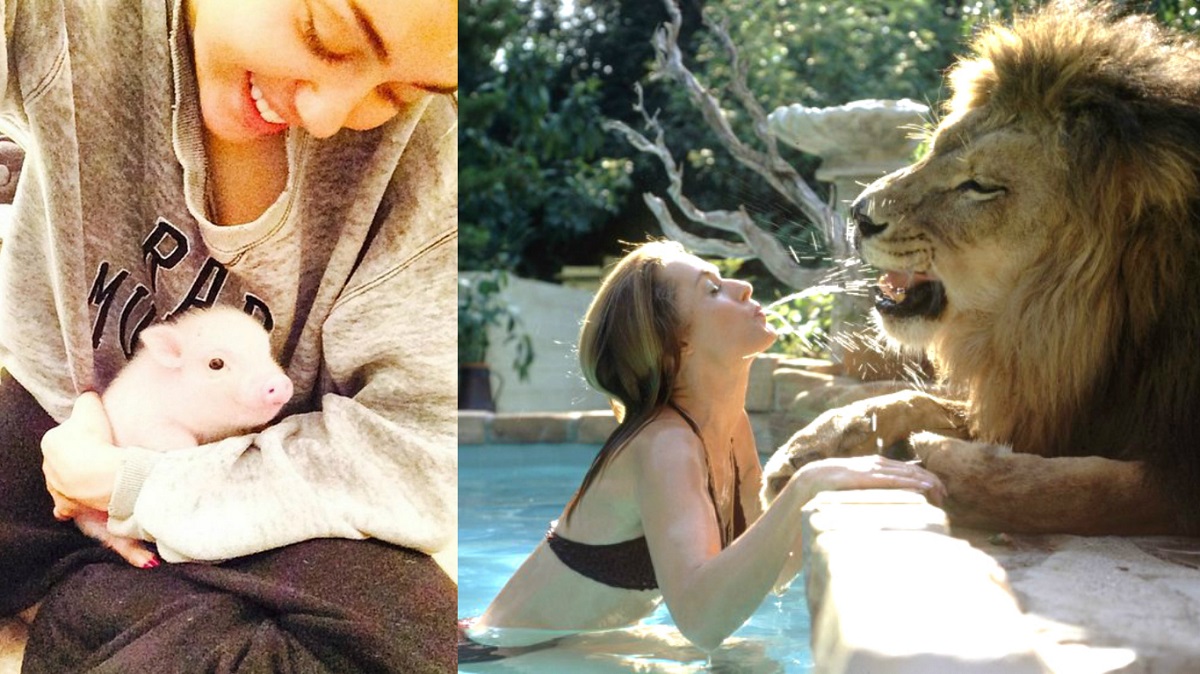 Celebrities And Their Unusual Pets
Regular people can usually be divided into two types: cat or dog persons. But when you're a celebrity, you can afford really unique and unusual pets like tigers, lions, pigs, lemurs, donkeys, etc. Why? Maybe stars are just too cool to have cats and dogs. Check out the gallery of celebs who decided to own unconventional pets. Some of them will surprise you!
Miley Cyrus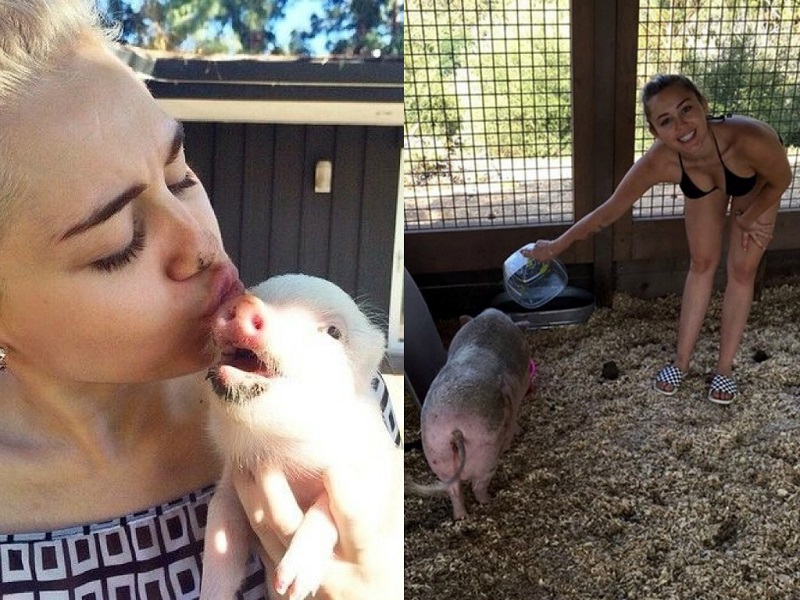 The star has a huge pet family. She even added a pig named Pig Pig to her animal squad. Miley Cyrus jokes that it's her only pet who loves veggies as much as she does.
Megan Fox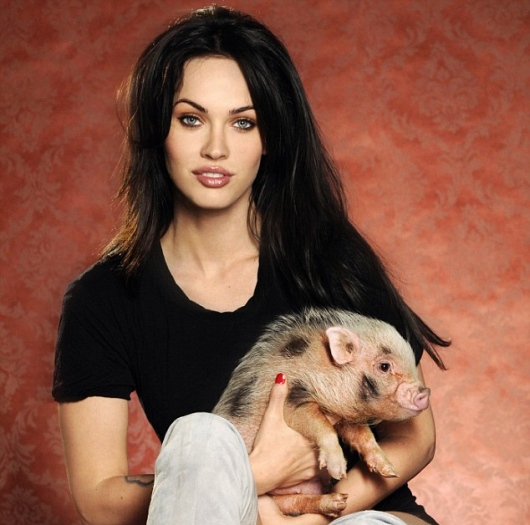 Megan Fox also loves pigs. The starlet finds them smart, cool, and fun. Unfortunately, she didn't spend much time with her Piggie Smalls after the pet became sexually aggressive.
Reese Witherspoon


Reese Witherspoon is a huge animal lover. She built a barn for her beloved animals. The most famous are two donkeys, Honky and Tonky. She also owns her own pony, three goats, two pigs, chickens, and three dogs.
Vanilla Ice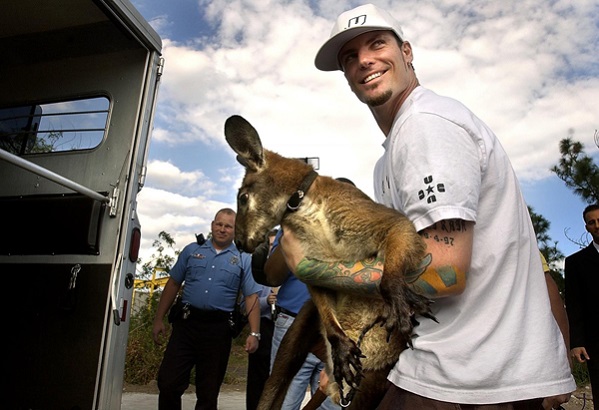 Vanilla Ice has an unusual pet wallaroo (a cross between a wallaby and kangaroo) named Bucky. In 2004 the wallaroo was captured scratching a woman's car right after he escaped from Florida home. The star saved the animal. That's freaking cool!
Kirstie Alley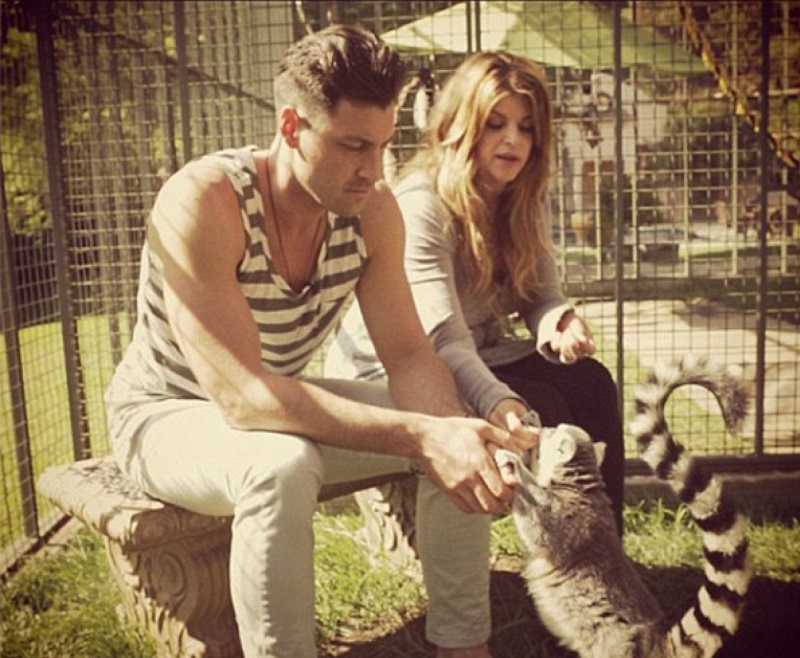 Kirstie Alley has two lemurs with a 40 years lifespan. The star hired two people to take care of her beloved pets at a cost of $40-$50K a year.
Channing Tatum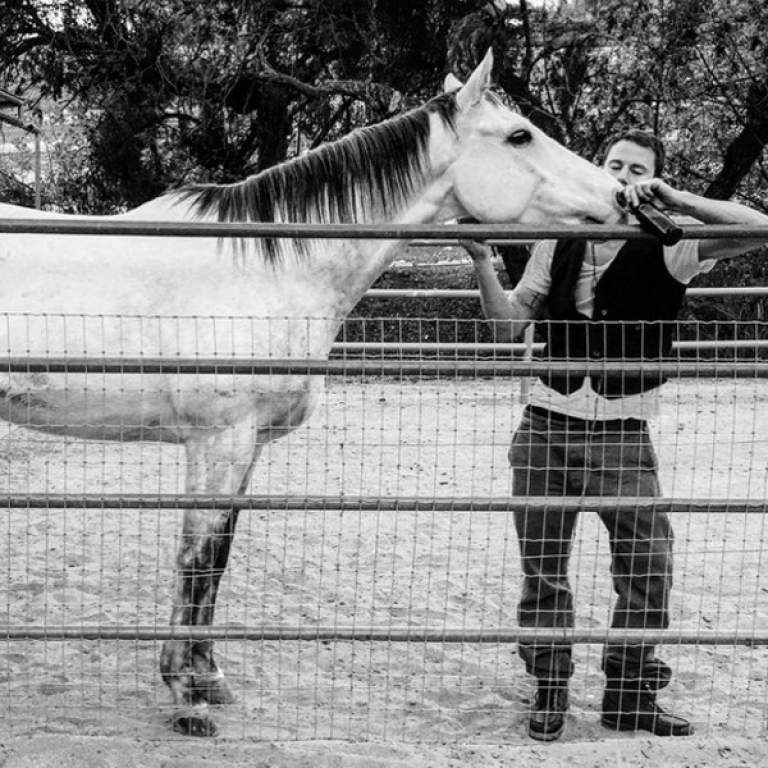 The star became a savior for a horse named Smoke. It's the second animal Channing Tatum has adopted. Back in 2008, he saved a pit bull.
Justin Bieber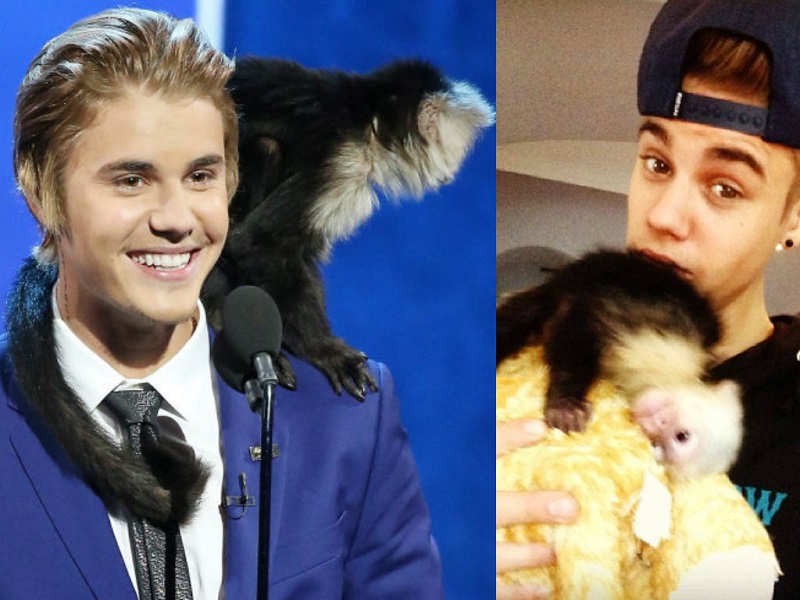 Probably everyone remembers Justin Bieber's cute monkey named Mally. In 2013 the animal was confiscated in Germany after the star failed to provide the proper paperwork.
Tippi Hedren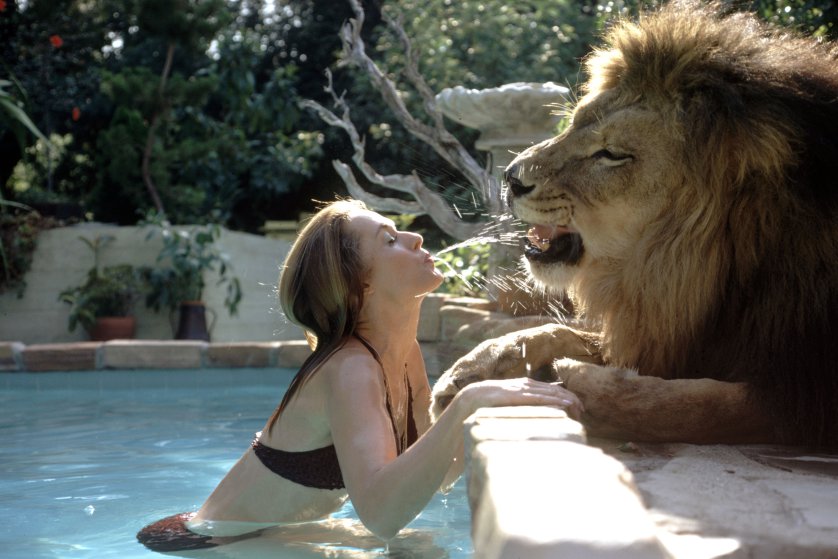 Back in 1970 a big cat Neil roamed around Tippi Hedren's house. Later the star confessed she regretted living with such a dangerous animal. Since then only small pets live in her house.
Frida Kahlo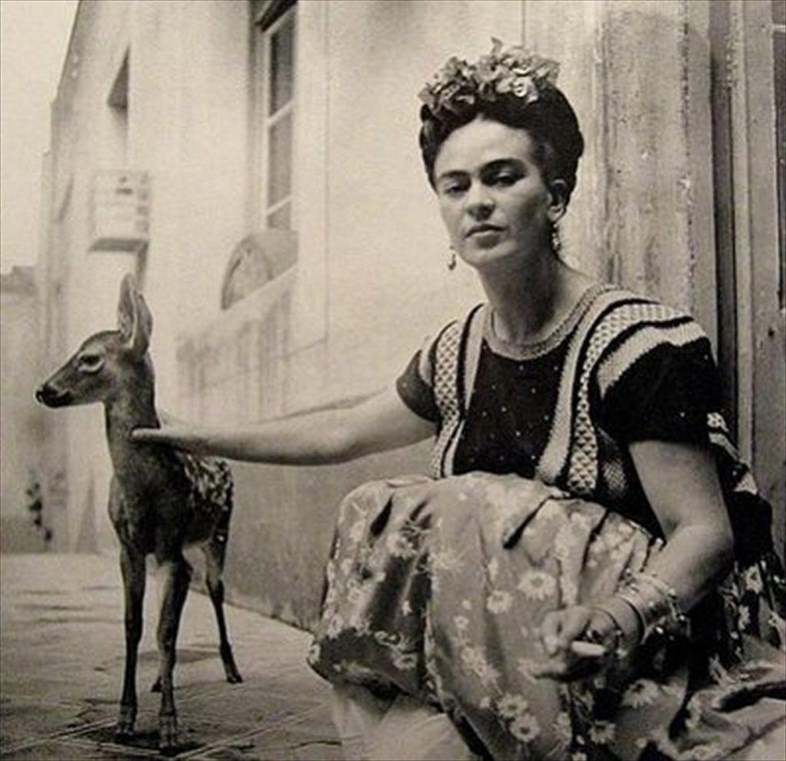 Both Frida Kahlo and her husband Diego Rivera adored exotic pets. They had a lot of different animals like monkeys, dogs, exotic birds. Their most unusual pet was a deer named Granizo.
Audrey Hepburn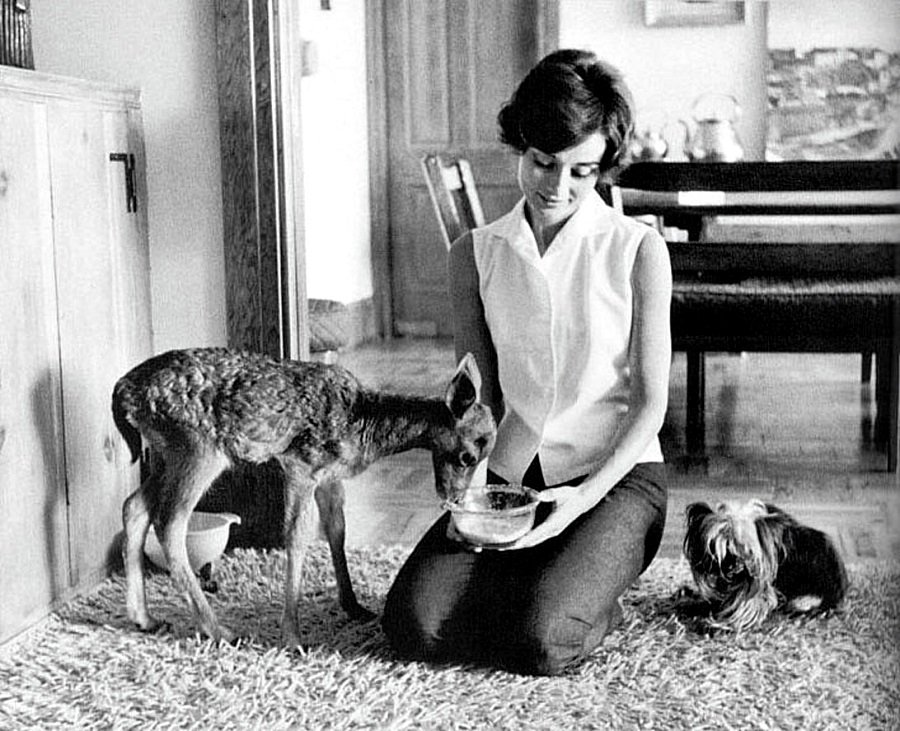 While filming Green Mansions in 1959 the Hollywood legend had to take a fawn named Pippin home so that the animal could feel confident with the actress on set. Audrey Hepburn and her unusual friend spent a lot of time together and really got attached to each other.
Mike Tyson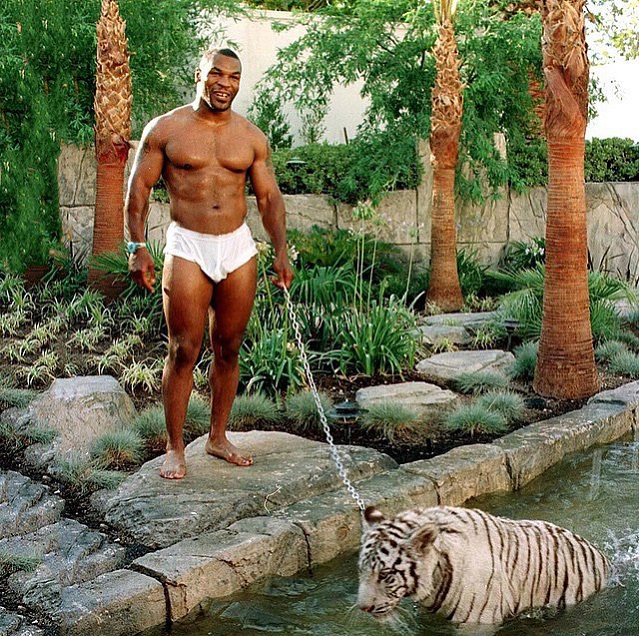 Have you watched The Hangover? Mike Tyson and his big cat appeared in the movie. The star actually has three Tigers: Kenya, Storm, and Boris. He spends $4,000 a month to care for them.
Iron Mike is also a huge fan of pigeons. He says that these birds make him calm and relaxed. Tigers and pigeons… unexpected, right?
Tori Spelling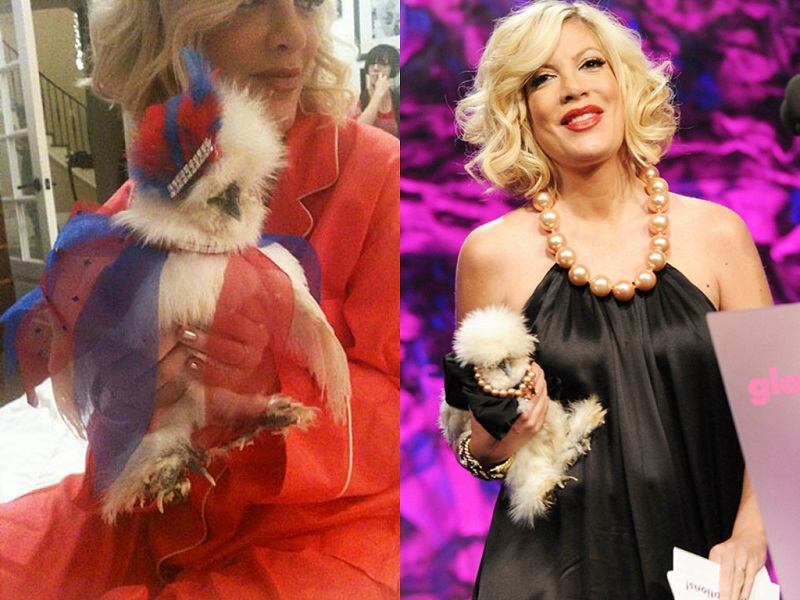 The starlet had an adorable Silkie bantam chicken named Coco. Tori confessed her unusual pet even slept in her bed and they wore color matching outfits.