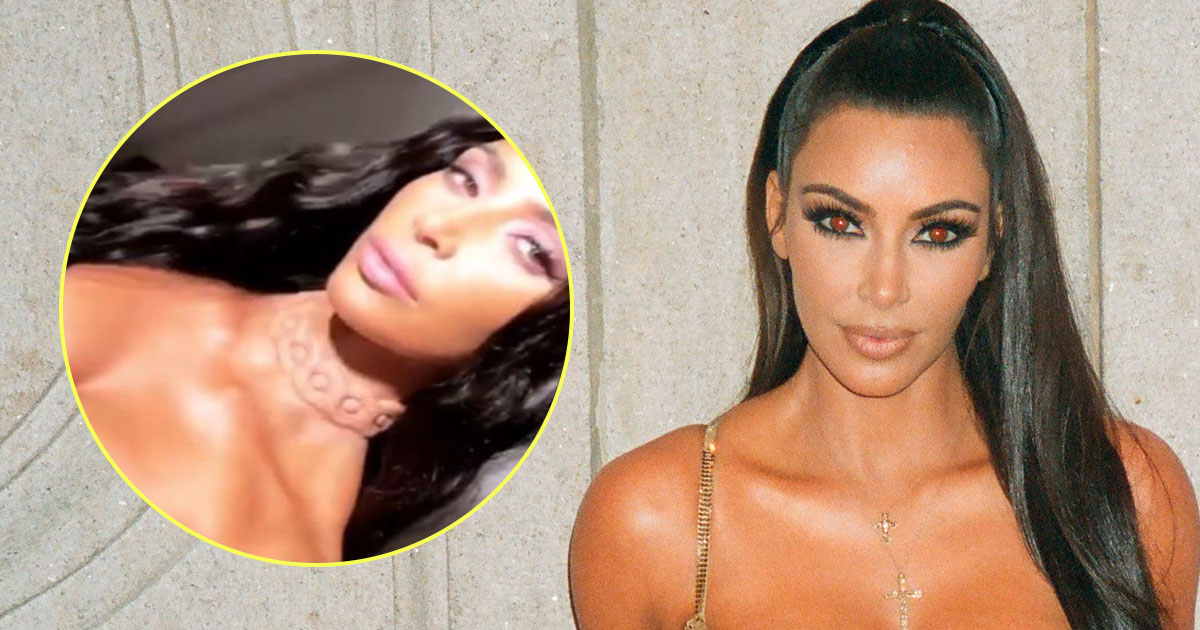 Kim Brags With Her New Implant
Kim K is famous for her sex tape and gorgeous curves that make millions of users all over the world to go balls to the wall on finding it. Seriously, there hardly is a man who would refuse finding Mrs. West in his bed. Although most of haters are sure, Kim is all fake. They say, her breasts and her butt are results of plastic surgery interference. However, the Kardashians deny it as hard as they can, claiming Kim was born gorgeous.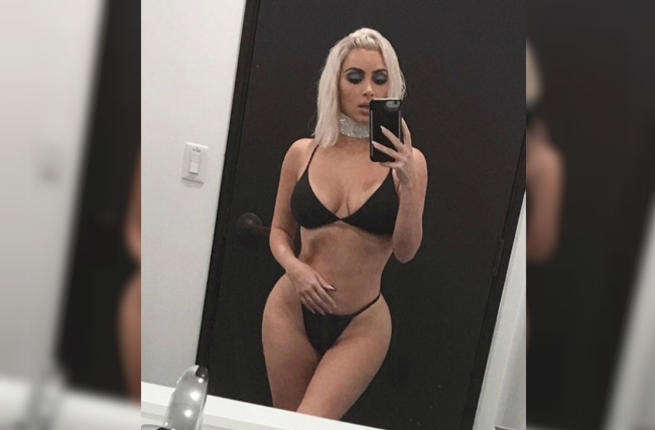 The fact that she is the most popular of all her family members with flaunting 117 million followers on her instagram, who actually dig into her photos from childhood till now. These fellas claim she is all real. But this time, Kim presented her new implant and she doesn't even try to deny it is what it is.
Recently her Insta stories burst out with shocking video. Kim was posing with a weird looking necklace implant. Moreover, the thing was glowing in the dark! "It moves to the rhythm of my heartbeat," Kim said in one of her footages.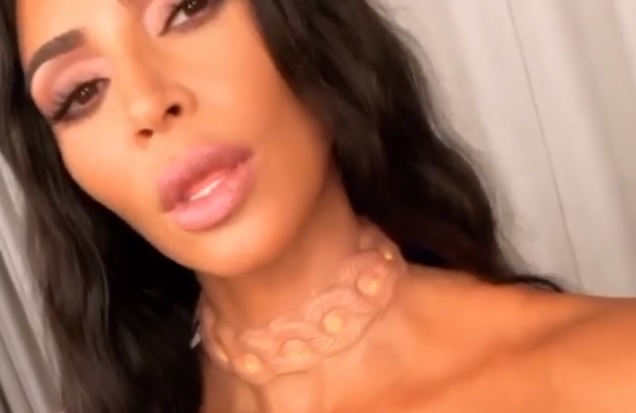 This alien-looking choker looked to weird for a regular piece of jewelry. It seemed like light bulbs were implanted under her skin and some weird magic made them glow. The chocker blinked repeating every heart beat.
Although, when fans were ready to unfollow her for such mean experiments with her own body, Insta star explained, that was just another fashion campaign to support her good friend and designer Simon Huck. He was about to present new collection 'Human' at the upcoming art event. And of course she tagged him in every post.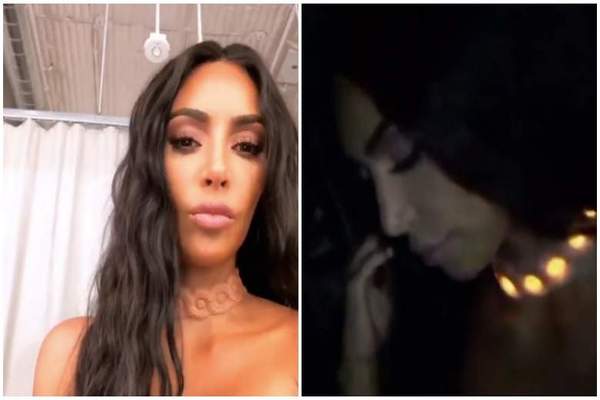 After a thorough investigation we have noticed Kim was not the only one to try his creations in action. Other celebs gladly put those pieces of jewelry on and it seems like they do like what Simon does.
They say he gives new breath to old traditions mixing up traditional forms with new materials. His accessories look super impressive and the fact that he uses diodes instead of precious stones makes him new trend setter. We believe, soon humanity will prefer things like these instead of traditional precious metals and stones.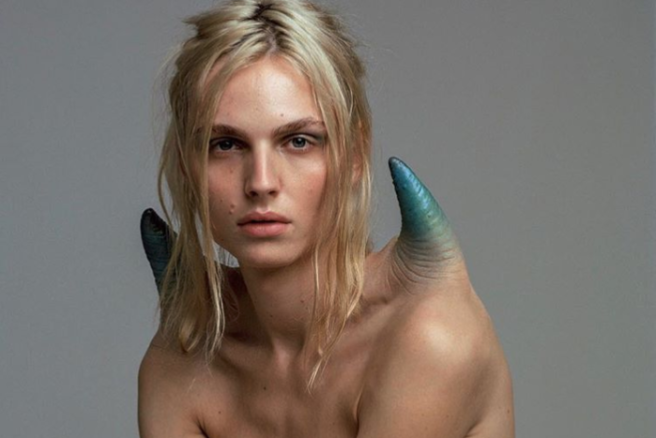 Andreja Pejic has appreciated this idea too putting on a pair of horned shoulders. The androgen model confessed, they felt like a part of his own body and caused no discomfort unlike his traditional accessories which are often too heavy and make him tired of wearing them.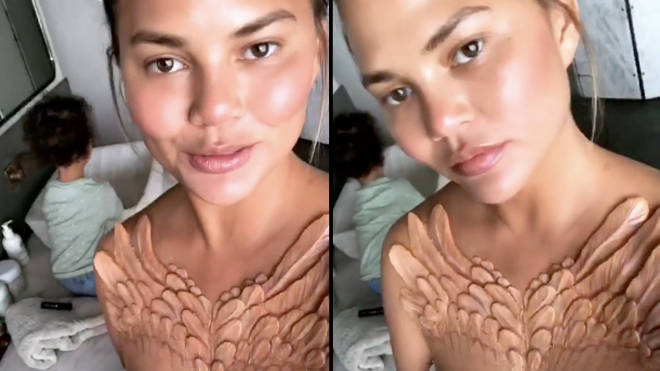 Chrissy Teigen modeled a pair of angel wings, tagging A. Human in her Instagram story too. No other outfit was detected on her body so far. No wonder fans have appreciated her look a lot. And she seems so satisfied with her new accessory. It fits her skin tone completely making her look like an angel. An alien angel to be honest, but still it looks cute.
We are not sure how soon this trend can invade the planet, but with models like these it won't take too long. So, are you ready?