The Sexiest Tattoos Of Celebrities
Sarah Harding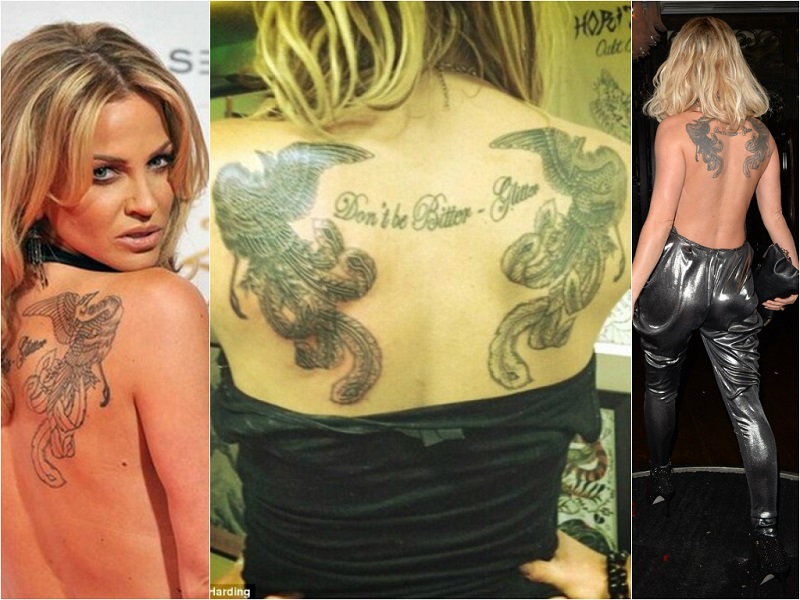 Don't be Bitter – Glitter.' This is what written on Sarah Harding's back. The tattoo is flanked by Phoenix wings. It looks marvelous. doesn't it?
Rihanna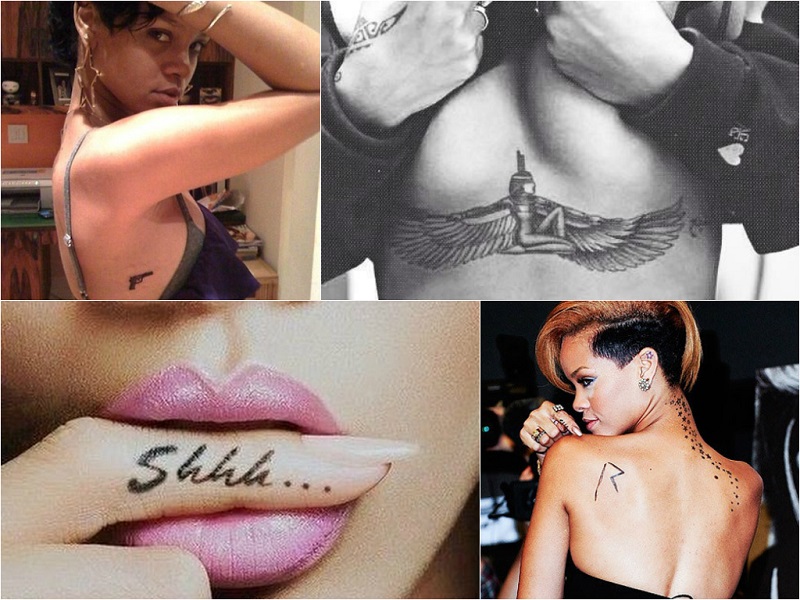 The beauty has numerous tattoos on her body. All of them are special and sexy more or less, but the winner of RiRi's inkings is definitely those wings under her breasts. Agree?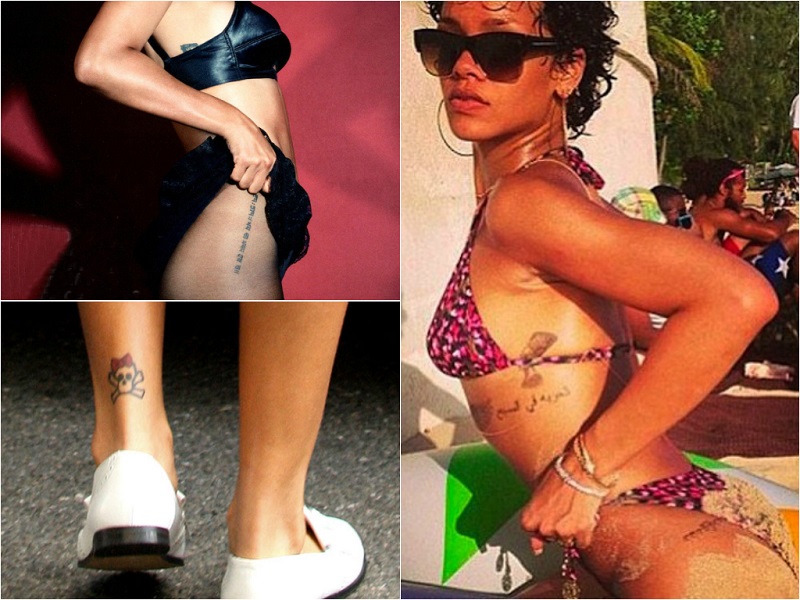 Vanessa Hudgens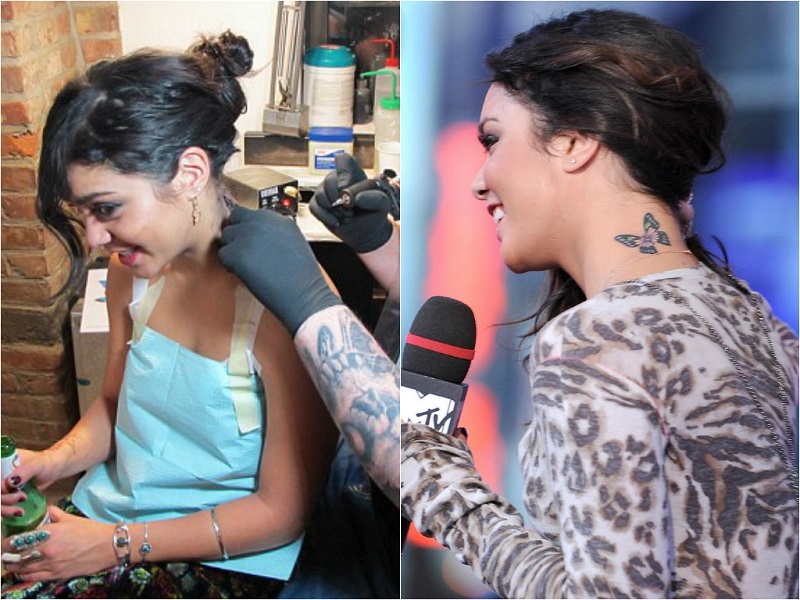 There is something special about Vanessa's butterfly tattoo on her neck. It looks cute yes so mysterious. Just imagine how she pulls hair out of neck so that you could see her inking. So hot!
Lady Gaga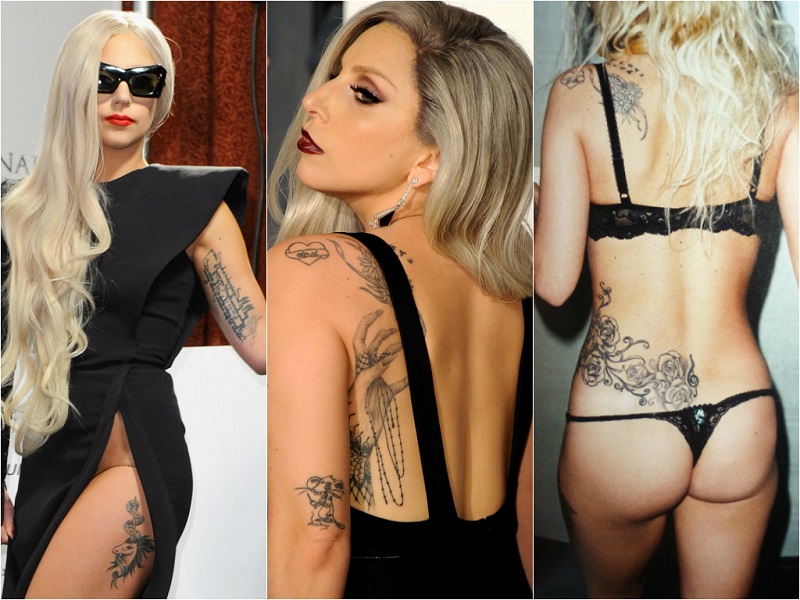 Lady Gaga is a real tattoo fan, her body is covered with plenty of inkings and she's not afraid to flaunt them. Her "Born This Way" unicorn tat proves it. The star nearly flashed her bikini line when she revealed it. Each of her tattoos is so sexy.
Cheryl Cole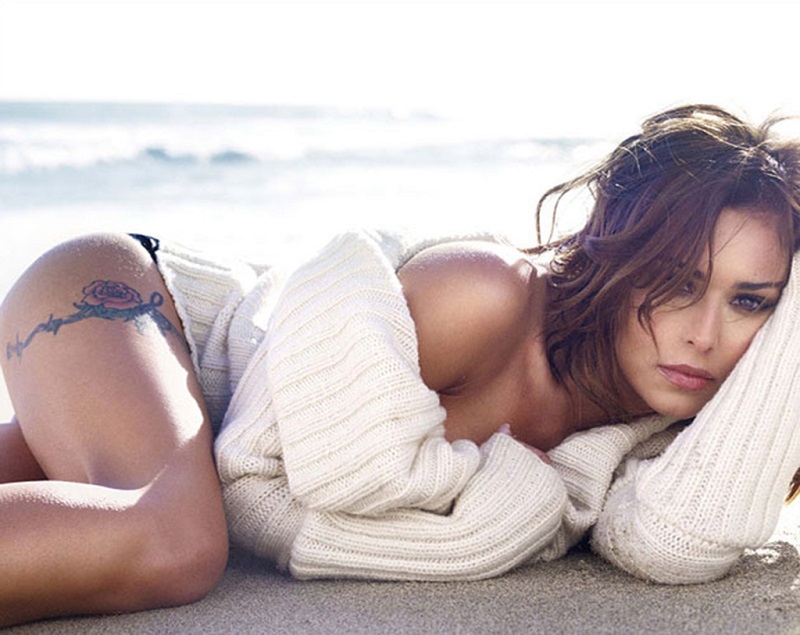 Looks like Cheryl Cole's fave flowers are roses. At first, she got a rose on her hip, later the world was stunned with her huuuge bum tat. The massive roses the star is inked with are amazing. This tattoo can probably be called the winner of our gallery.