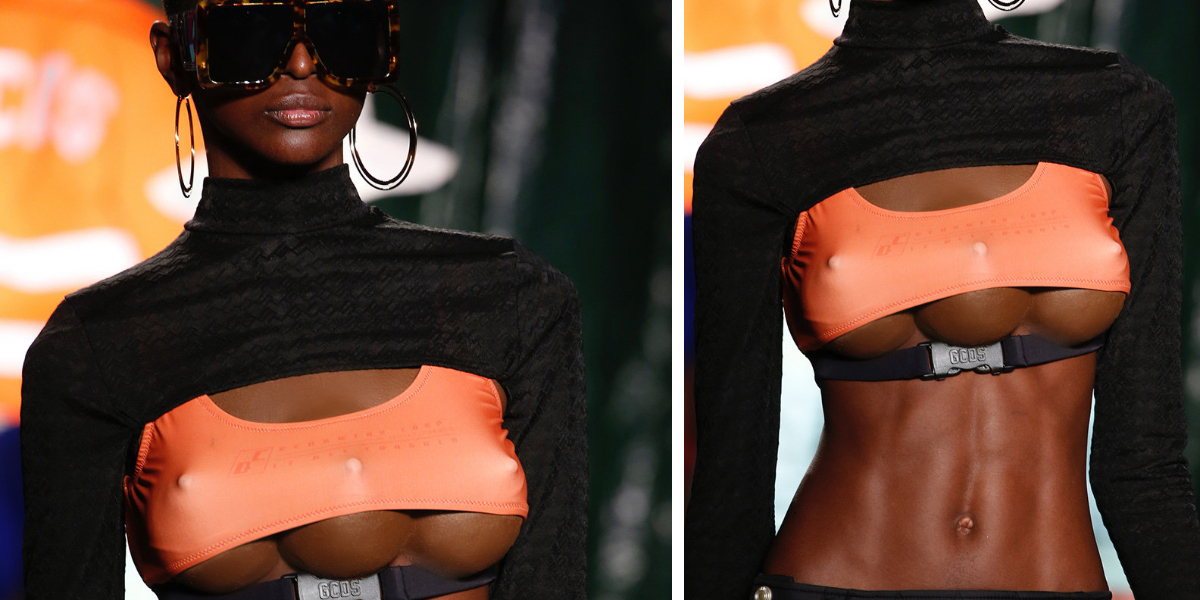 Models With 3 Boobs Rocked The Catwalk
We have already got used to mad trend setters from Instagram, Twitter and Facebook. This is why people of fashion industry have to create something really insane to make people turn their heads back from PC screens. We have seen fashion shows where models wore their hair stuck to silicone plates, paint their ears blue, green and yellow and even wore duct tape instead of real clothes. This time they made everyone say "what on earth is wrong with you guys?!"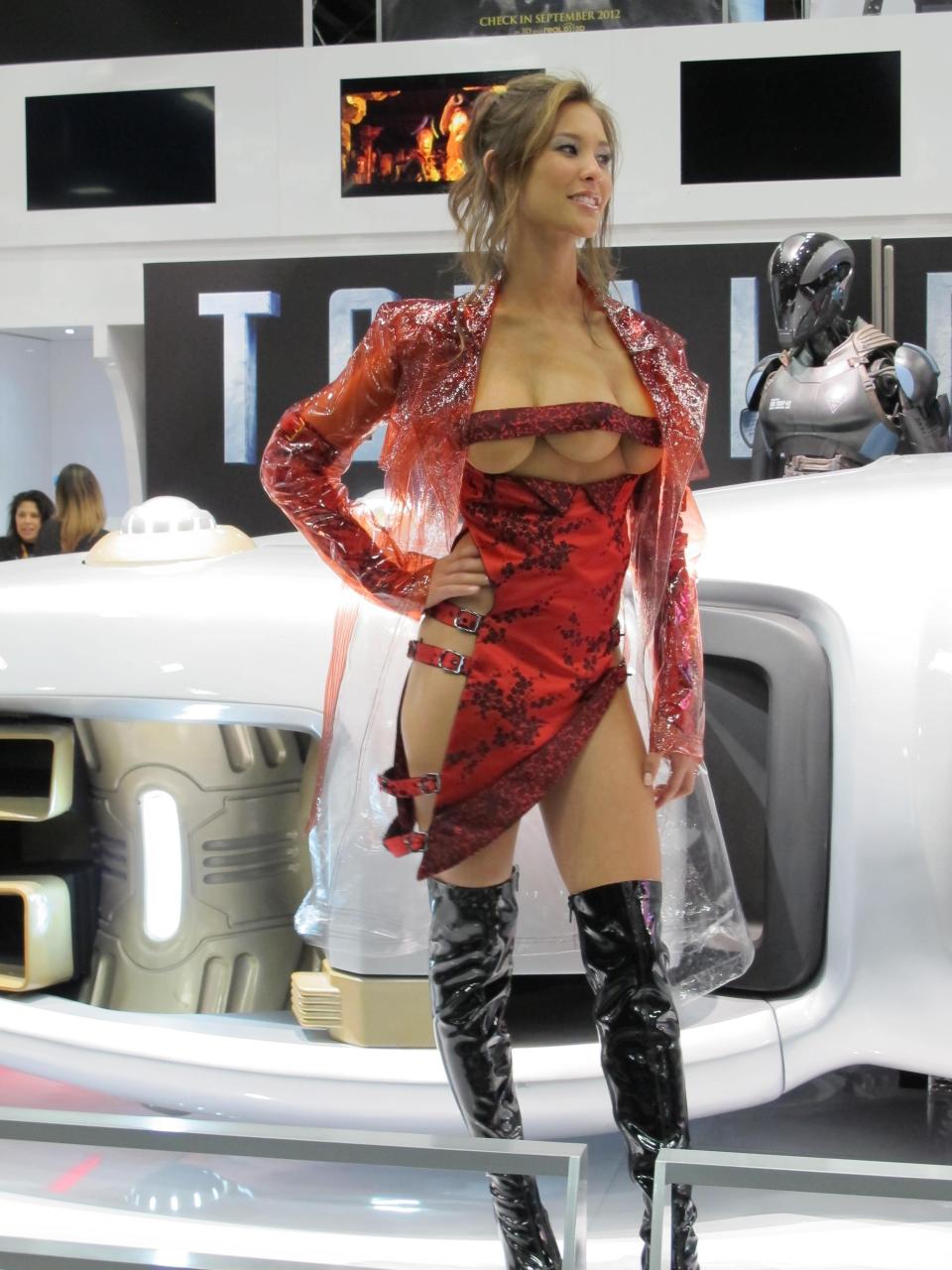 Right in the middle of the show at Milan fashion week, the brand GCDS (God Can't Destroy Streetwear) let out models with three breasts. They walked their way just like nothing had happened, but the public had to take their time to pick up the jaws from the floor.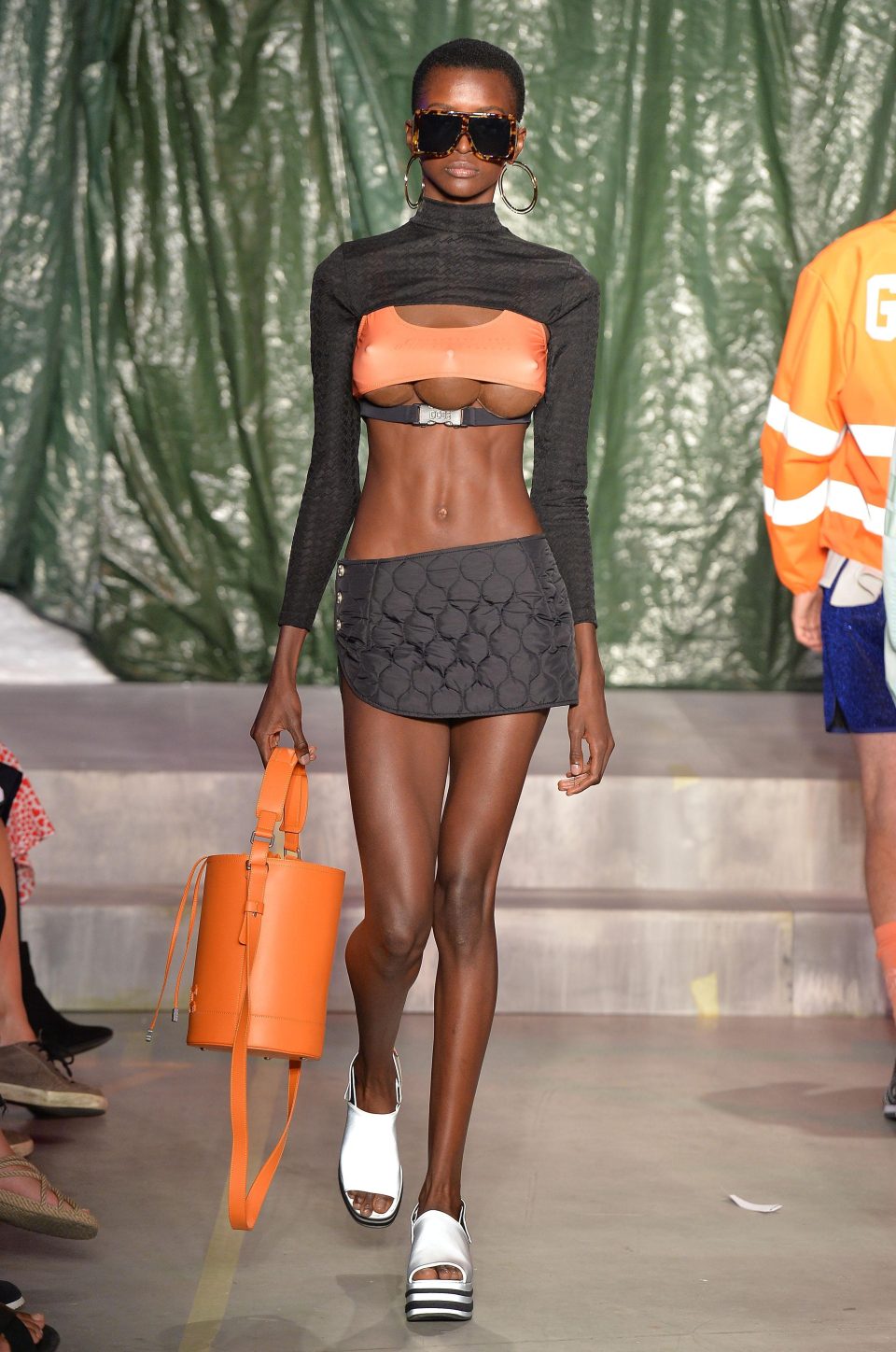 Well, of course they didn't invite aliens or made women go through boob jobs, no. They have ordered silicone patches that were mimicking the real female breasts perfectly. And of course they made the color match model's skin. This is why it looked so realistic and double shocked all people who saw the show. If I saw something of that kind I would faint right there.
Now imagine people out there. The cropped neon GCDS shirts with black bands barely covered the models' assets. Giuliano Calza, the co-founder and creative director of GCDS wanted the show to reflect topics like the future of the environment and pollution, among other matters, he told HuffPost in a statement. And there definitely were no better way to do that than the third boob.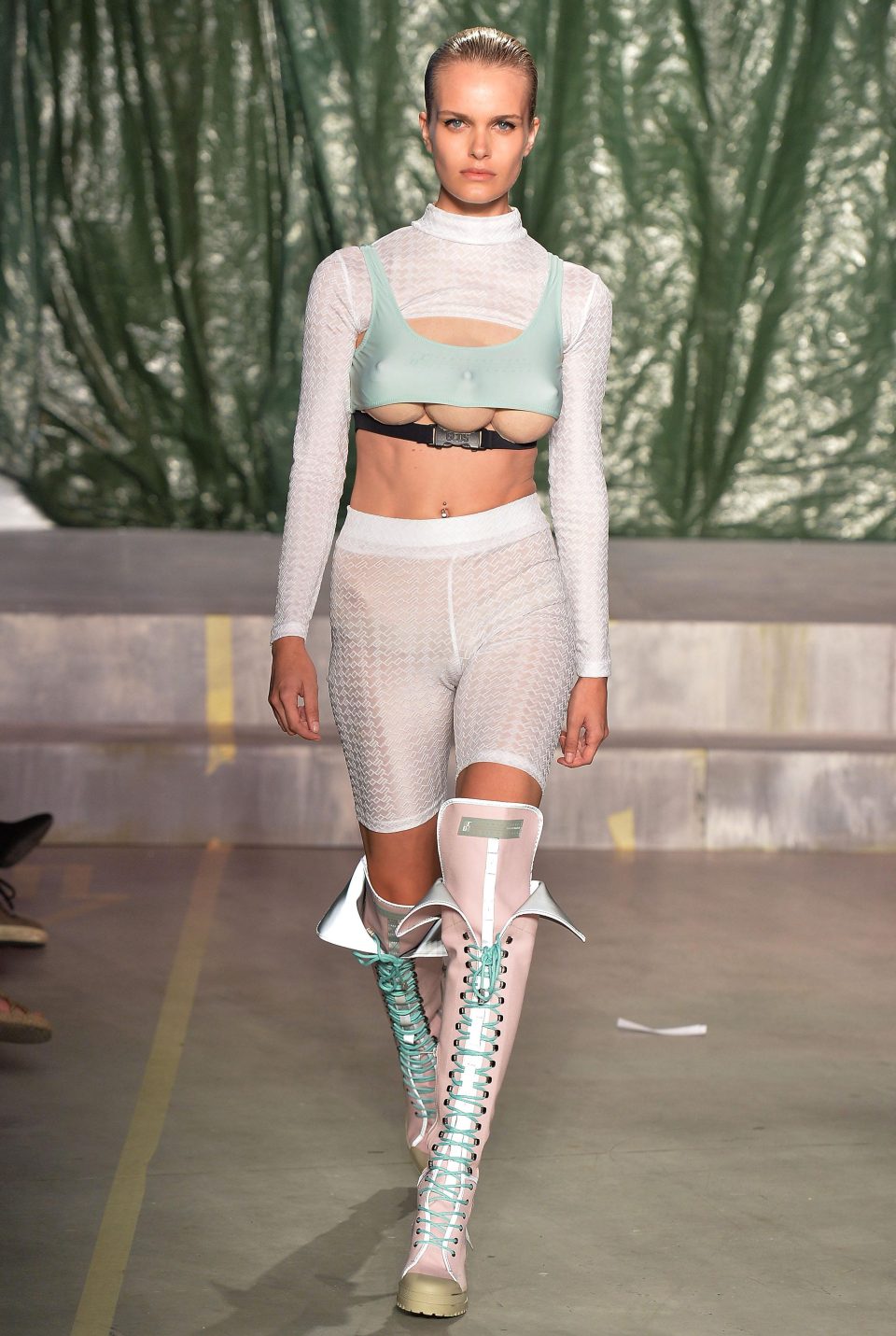 That will definitely make all of us think of the pollution right after we stop staring at three breasts barely covered with a tiny piece of cloth. When asked about what made her choose this accent for her show, Calza said:
"Two years ago my mum had a breast cancer and it was such a wake up call of what's future gonna be about? So I put all my strength into offering an imaginary world where I could express my self. Three breasts is not only a 'Total Recall' homage but also a political statement, in a moment where culture and art need more feeding than ever, three breast might be useful."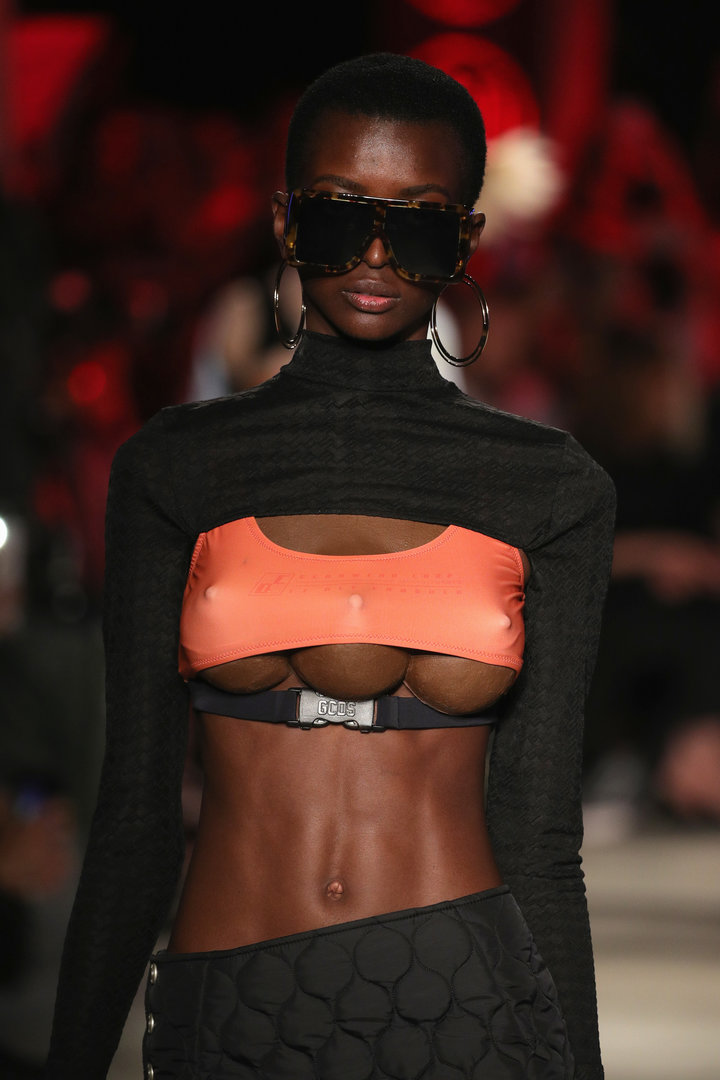 Is there a need to say, users have found stills from Total Recall of 1990 and numerous memes simply invaded the Internet. Some of them considered this designer's act quite sexist, the others believe it's just s cheap way of making everyone talk about brand's new collection.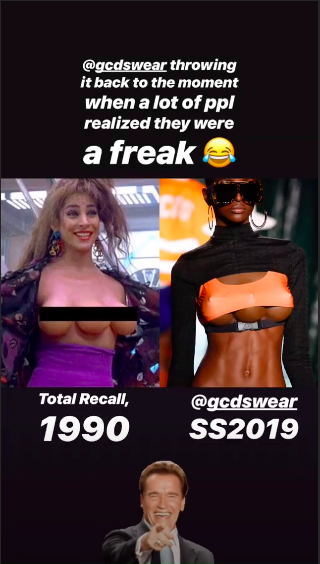 The last ones are definitely right – everyone around is talking about this show non stop. We bet Victoria Secret has to borrow a few ideas about their big event this year. A diamond bra for 3-boobie girl is such an innovation. Or maybe they could help GCDS with some lingerie for their models as most of users are worried about models' nipples. Some of them are even considering them disturbing and not so attractive. So, there definitely be something to cover them from our eyes.
Anyway, the designer reached her aim – we will never forget this show.