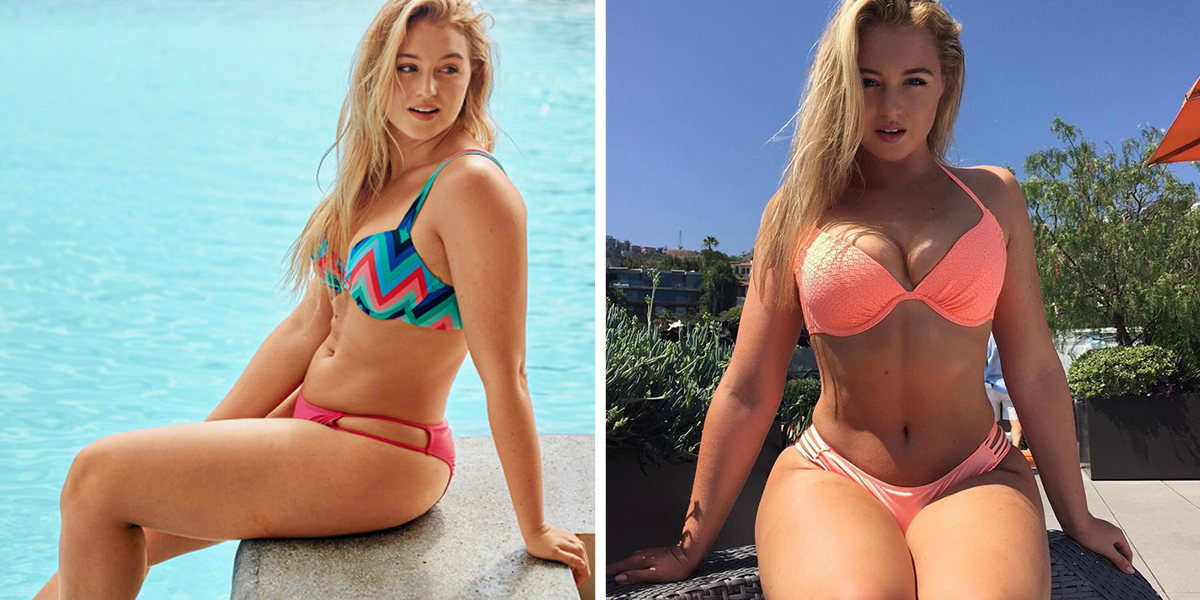 Iskra Lawrence Rocks Her Sassy Pink Bikini
Iskra Lawrence is know for being an advocate for female body confidence. She agitates Instagrammers for posting filterless photos and never hide their body pain points. She believes all people are born beautiful no matter if they are skinny or not. Looking at this gorgeous woman it's hard to believe someone could call her ugly or fat. Nevertheless, everyone has haters. But unlike the others, Iskra keeps proving she loves her body and nobody on earth can change her mind.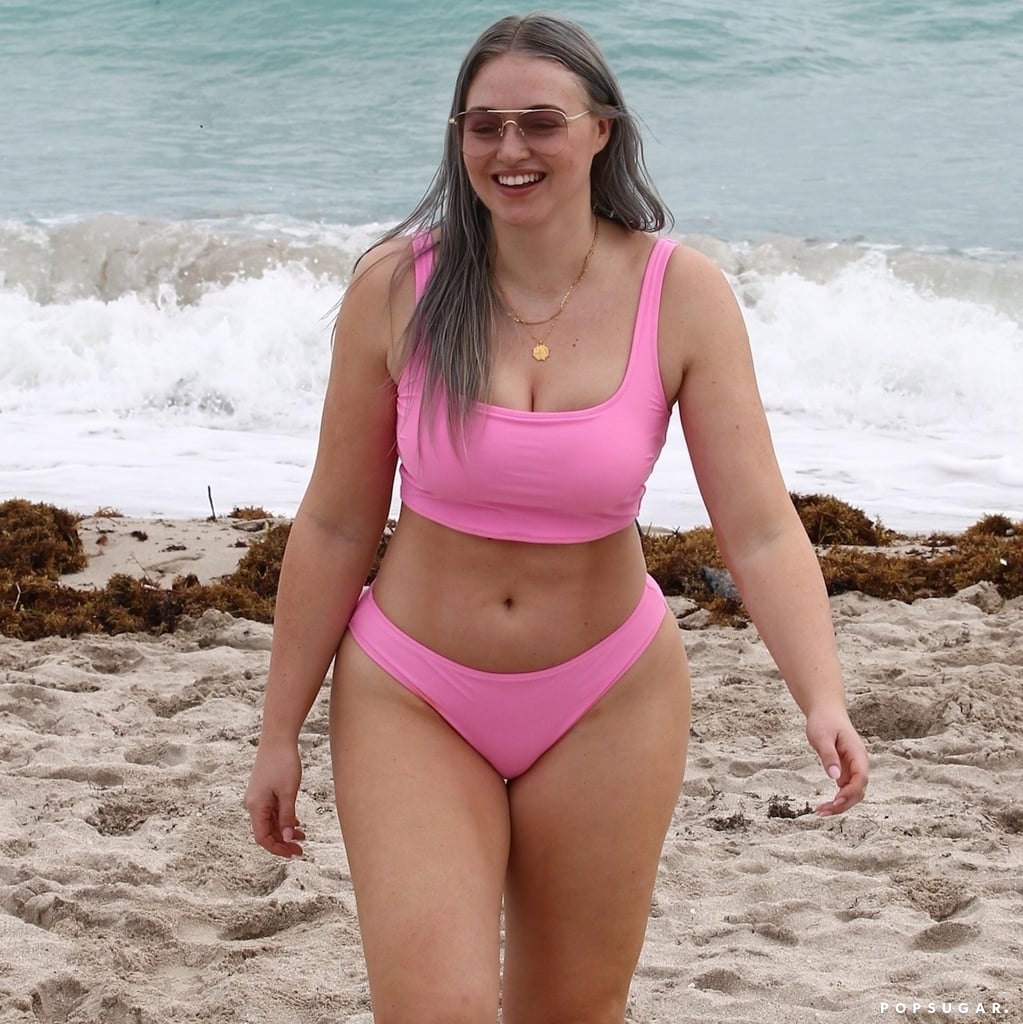 This time she rocked her new pink bikini while chilling at the Miami beach. And that happened right after she shared her body positivity post, so all fans were waiting for her to demonstrate her curves again. And it happened as she enjoyed the sun and the waves. Her hair, normally blond, was still died silver, as her stylist has change it's shade for L'Oreal promotion.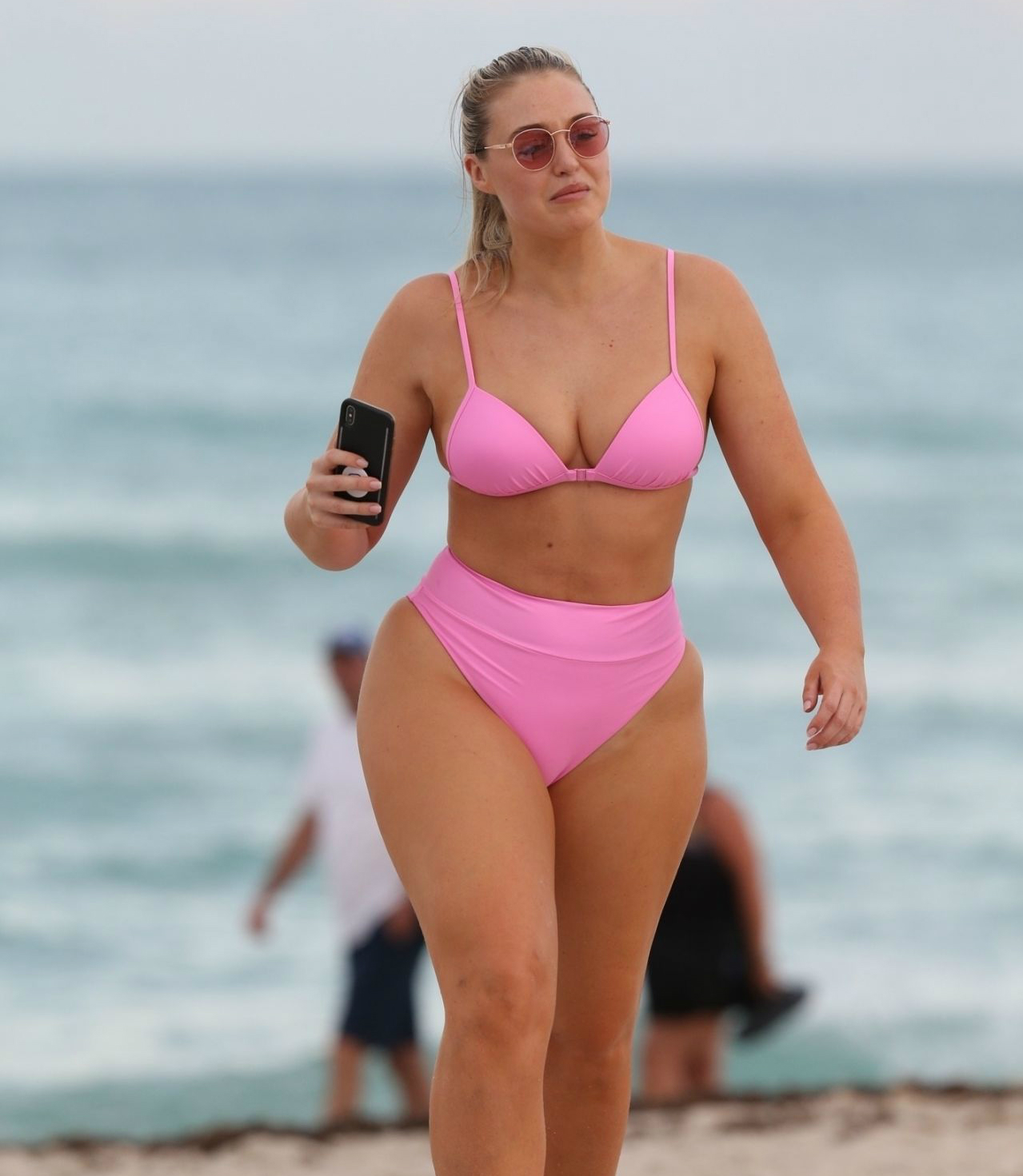 She has chosen a crop top swimsuit instead of her regular ones with bras. Men consider such outfits somewhat childish, but in this case we won't deny it fits the owner perfectly. The cleavage is not as deep as it could be, making the entire look delicate and nice. The briefs are incredible too. Together with top they play a nice minimalistic set that lets Lawrence catch some sun on her body and doesn't hide her gorgeous curves.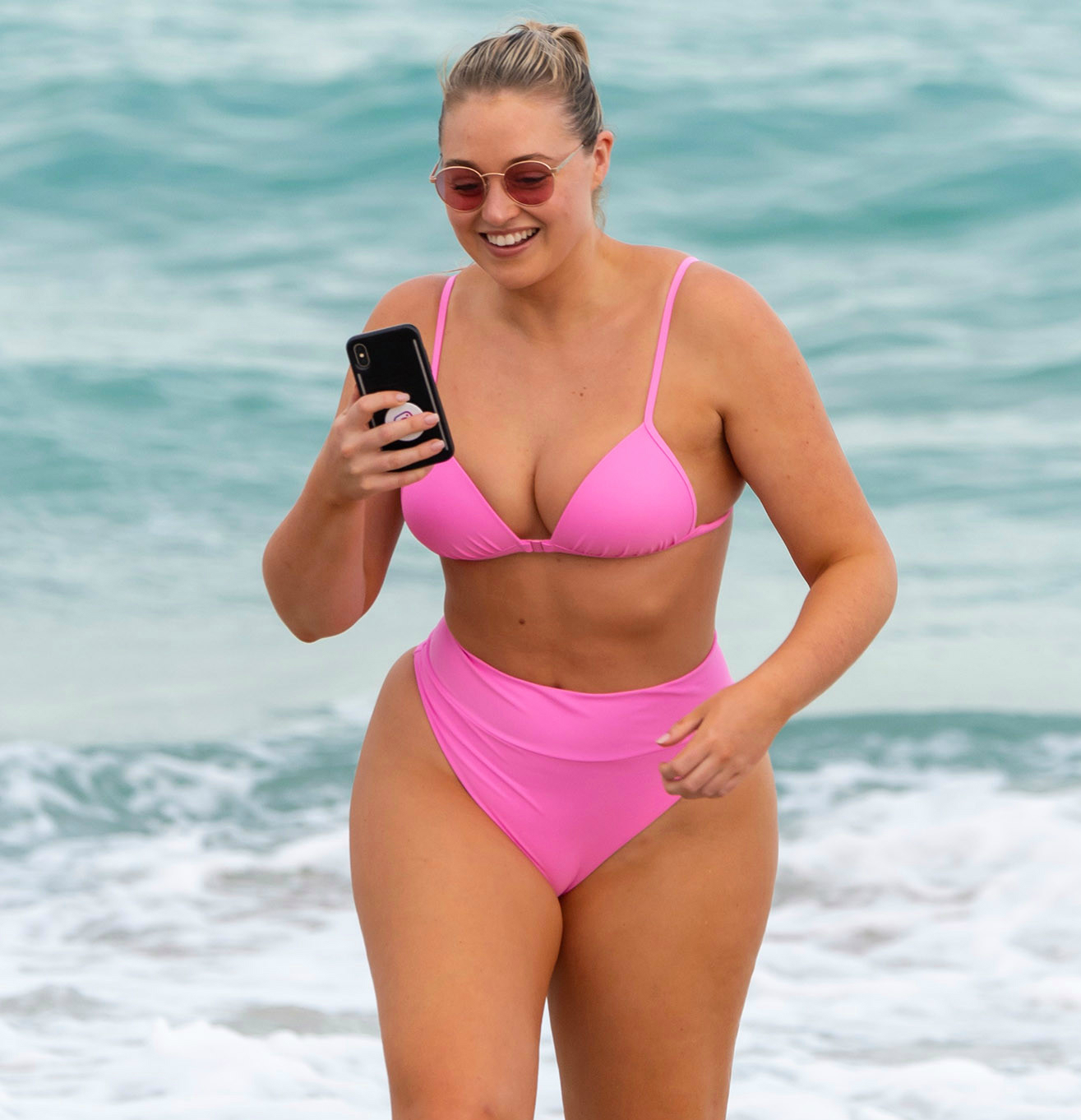 We won't deny, Iskra looks gorgeous in pink. So, no wonder she is often choosing this color for her beachwear. There is even a neon pink bikini she is wearing since 2017. She loves it that much, she just can't get rid of it. Maybe she just adores the way her neon bikini is popping against the blue water, or maybe the way it outlines her bronzing skin. Anyway – we don't mind her showing in any swimsuit at all. With such a juicy body wearing anything else is a crime.
Men consider her curves stunning and a lot of guys wish her to be their wife. And we actually know why. It is not only because of her beautiful face and fantastic body. Together with it, Lawrence is a self-made woman. The one who always knows what she wants and tries to reach it.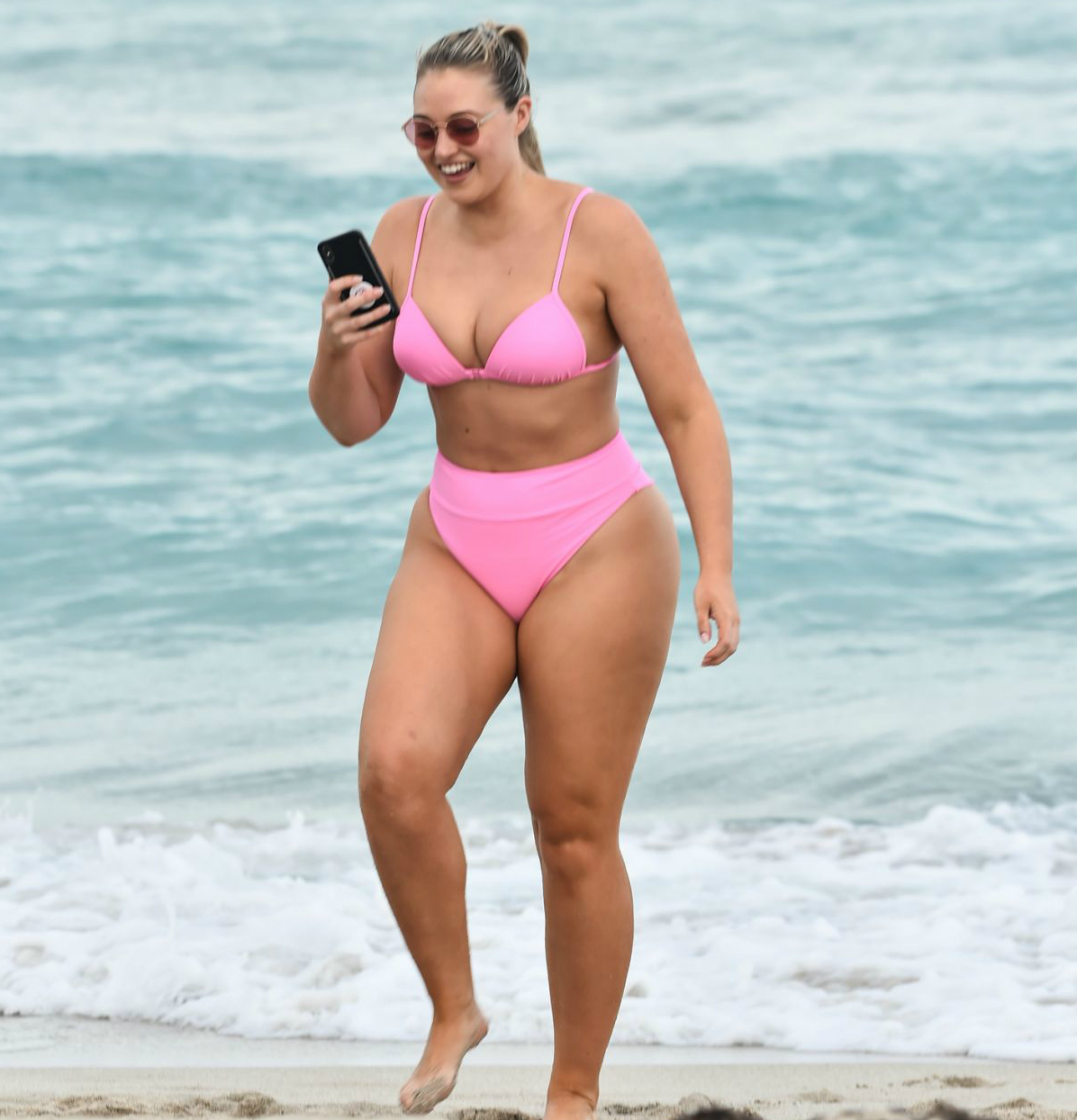 She is just some 28 years old, but is a successful professional model, who is represented by JAG Models and Models 1. Born in Britain she is now enjoying her world's fame. Iskra is a global role model for several clothing brands. And if you think, someone like her can only model for baggy outfits – you are wrong. She is in this business since her 16 and has made several huge contracts for lingerie lines. Yep, people pay her money to pose in their brand new undies.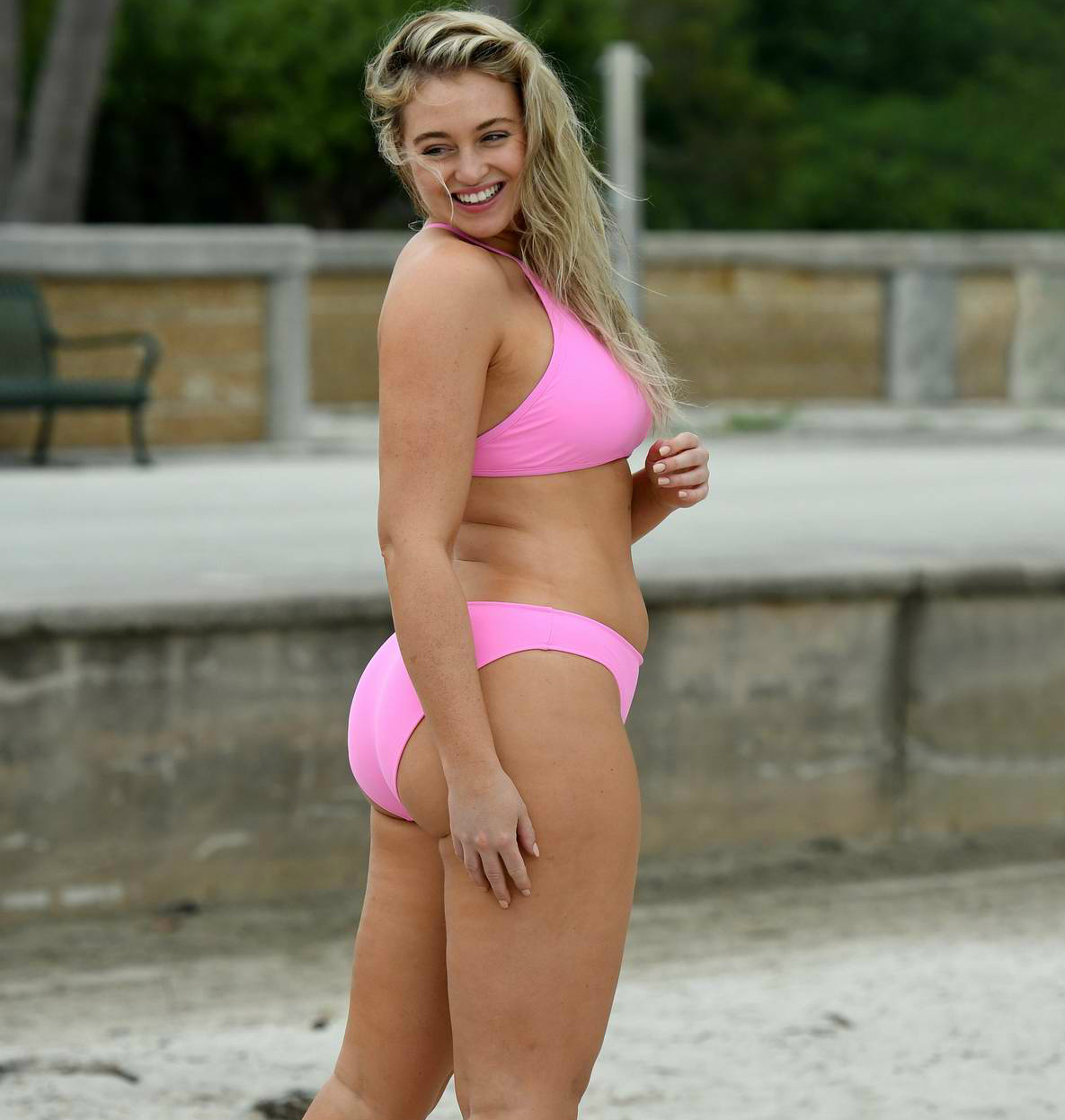 National Eating Disorders Association has chosen Lawrence as their ambassador. For her it is not only about body confidence, but for healthy living as well. She keeps her diet and often visits gym just to keep her body fit (not skinny). And we believe Iskra Lawrence is the best example today's teens might have.