The Best Of James Fridman, A Genius, A Troll And A Photoshop God
11. I bet she was keen on Hermione, but master made his choice. Time to look for a new sock!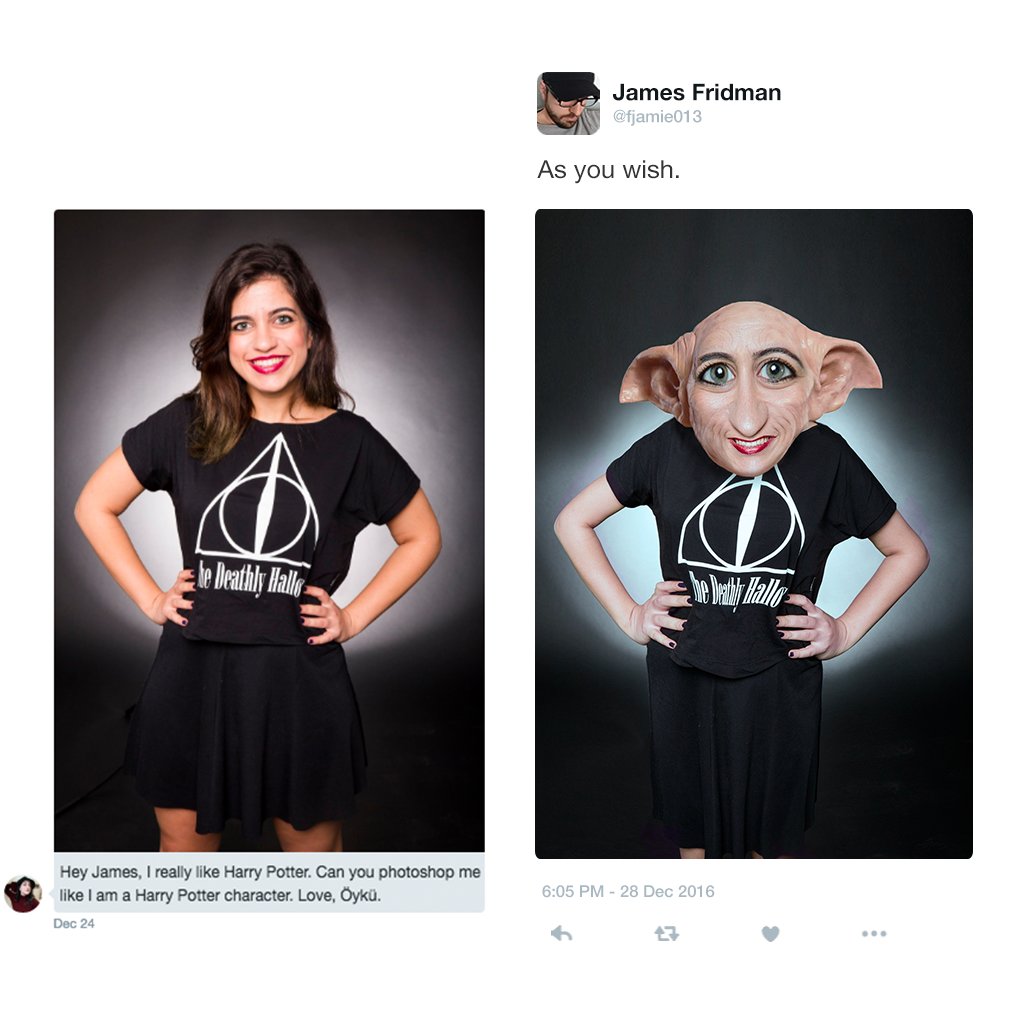 12. He actually seems beautiful in the after photo, doesn't he?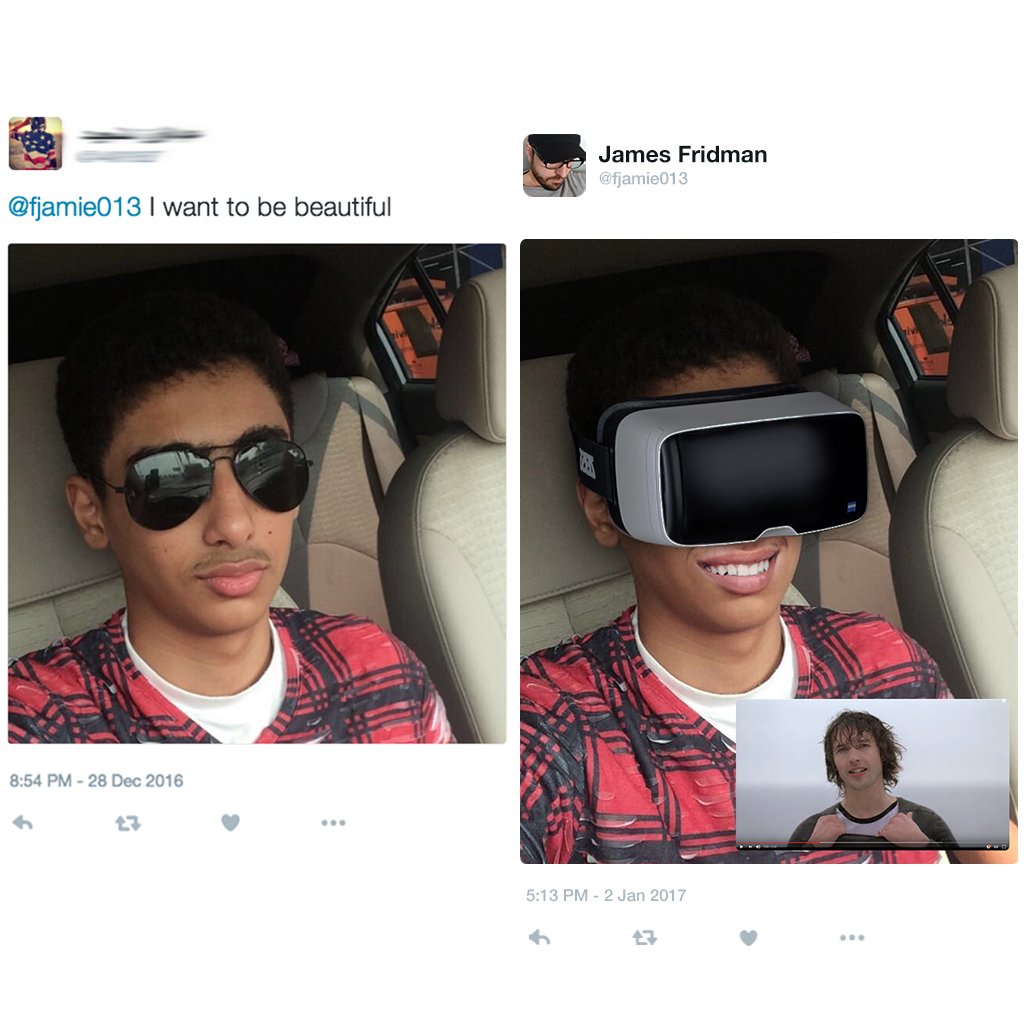 13. Looks like James is not a big fan of the Kardashians. But this one is bigger than Kim's for sure.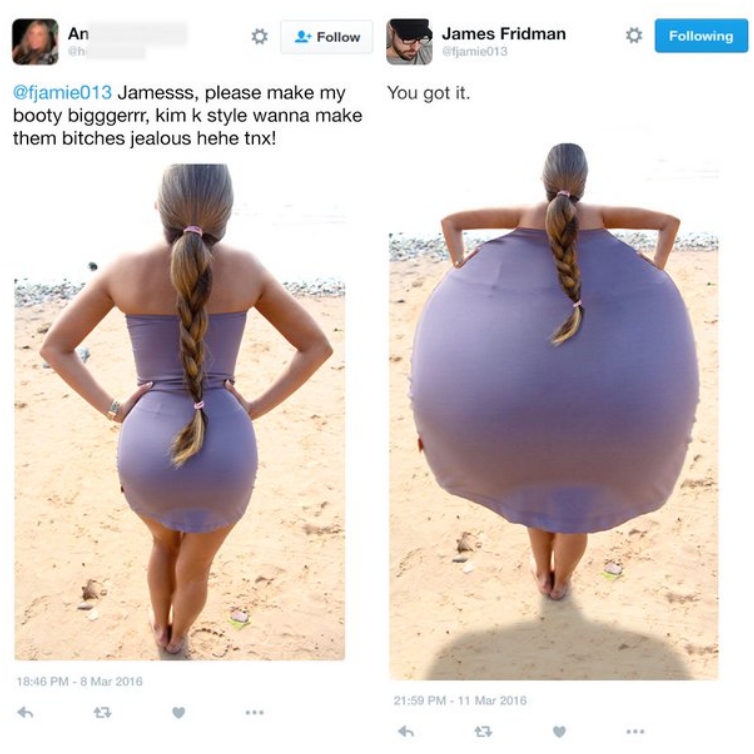 14. Never touch women in red. Otherwise, this might happen.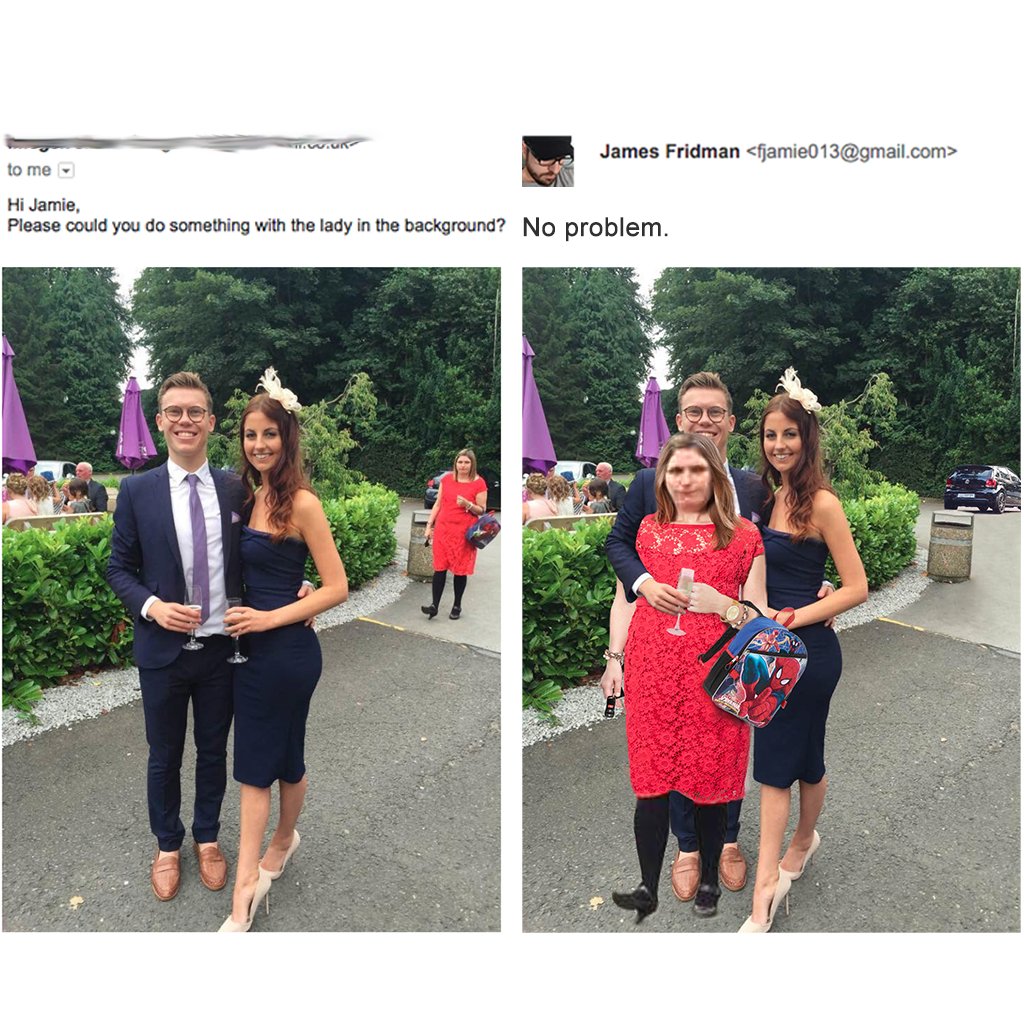 15. Somebody had to tell her she was pretty without Photoshop.

16. Looks like the waterfall came too close this time.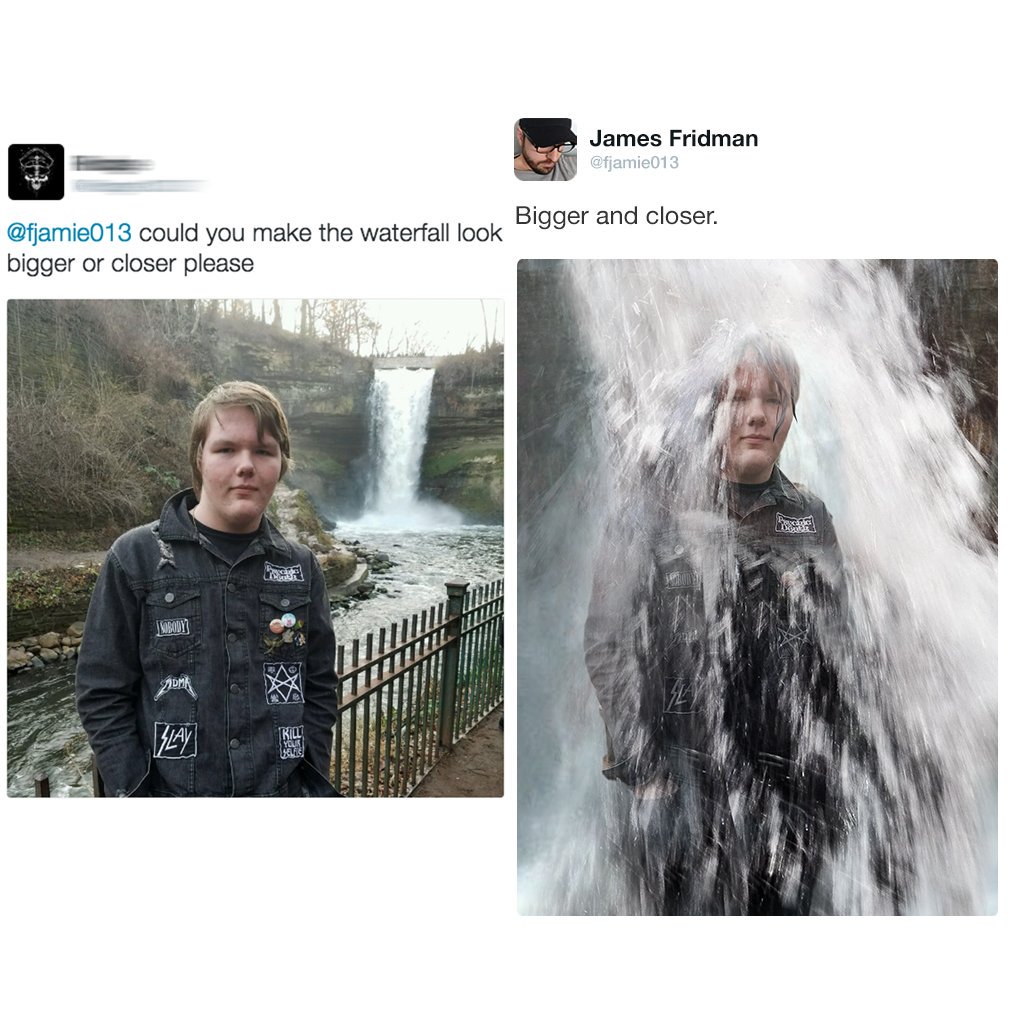 17. Leg lovers probably still kiss their screens after seeing this.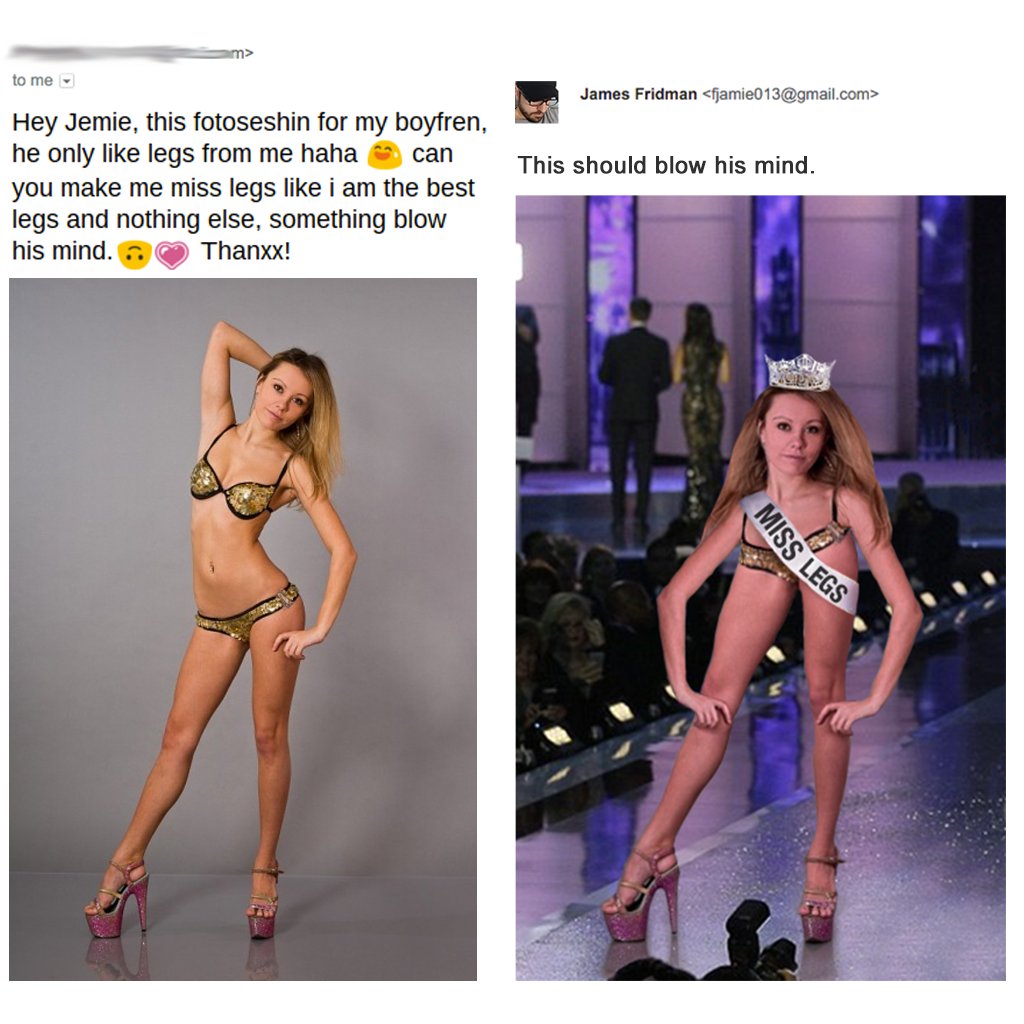 18. If he cuts the sides of the photo — it will look like a real big pool.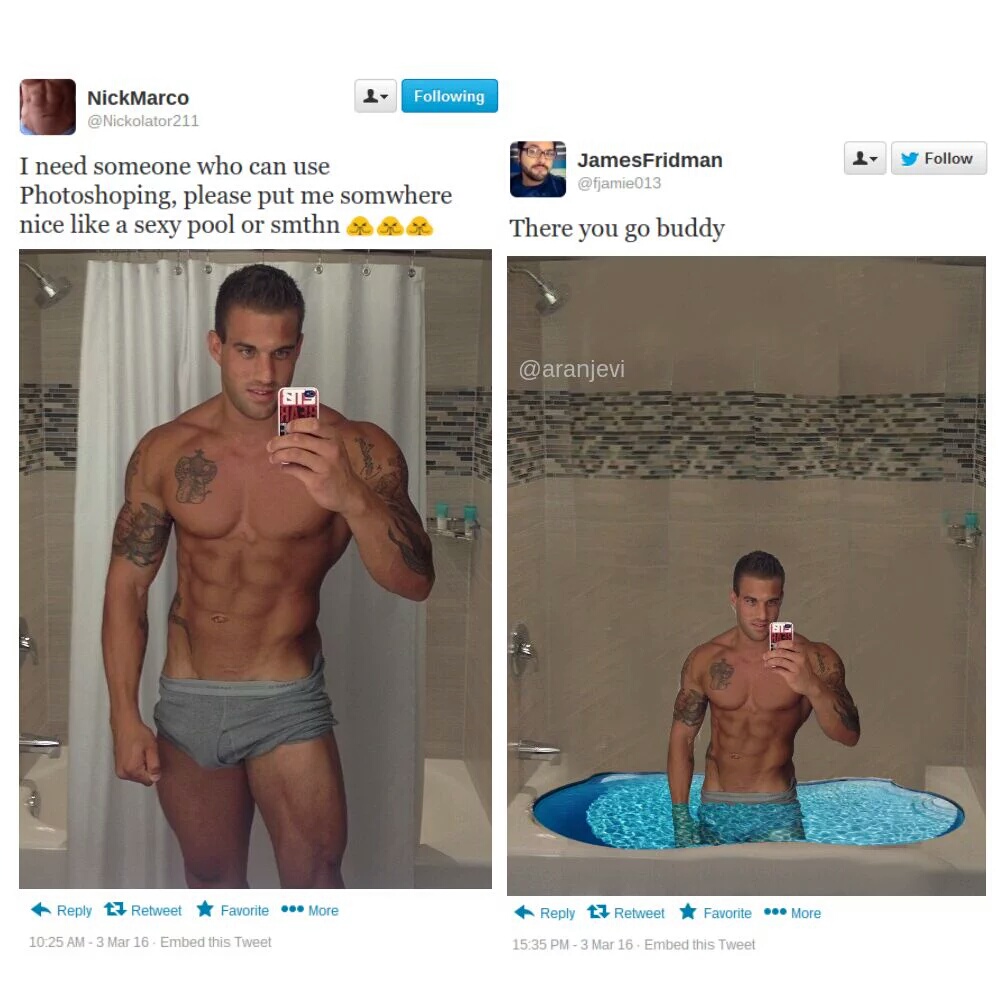 19. Unicorn is the last thing we think of looking at this photo.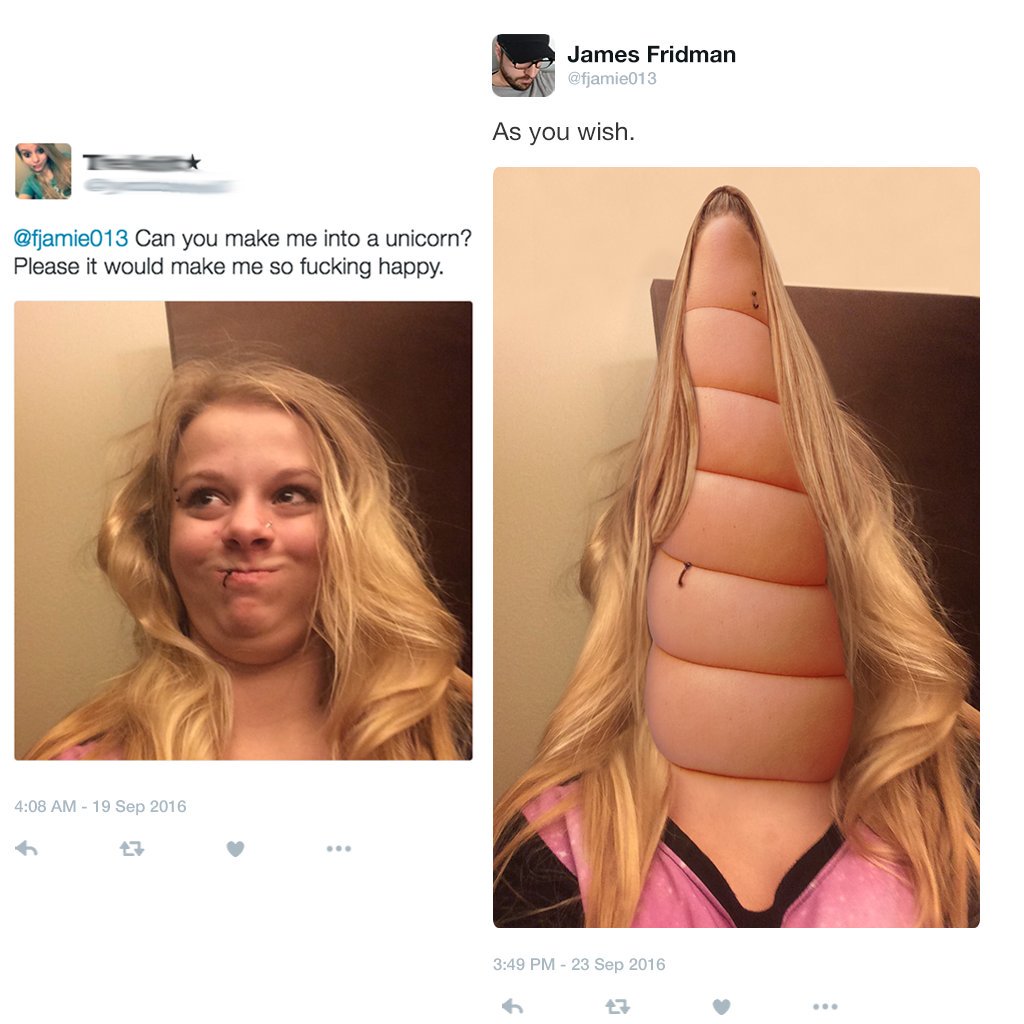 20. Want big boobs? Do not forget about special equipment. How else you think booby girls manage carrying that huge weight?