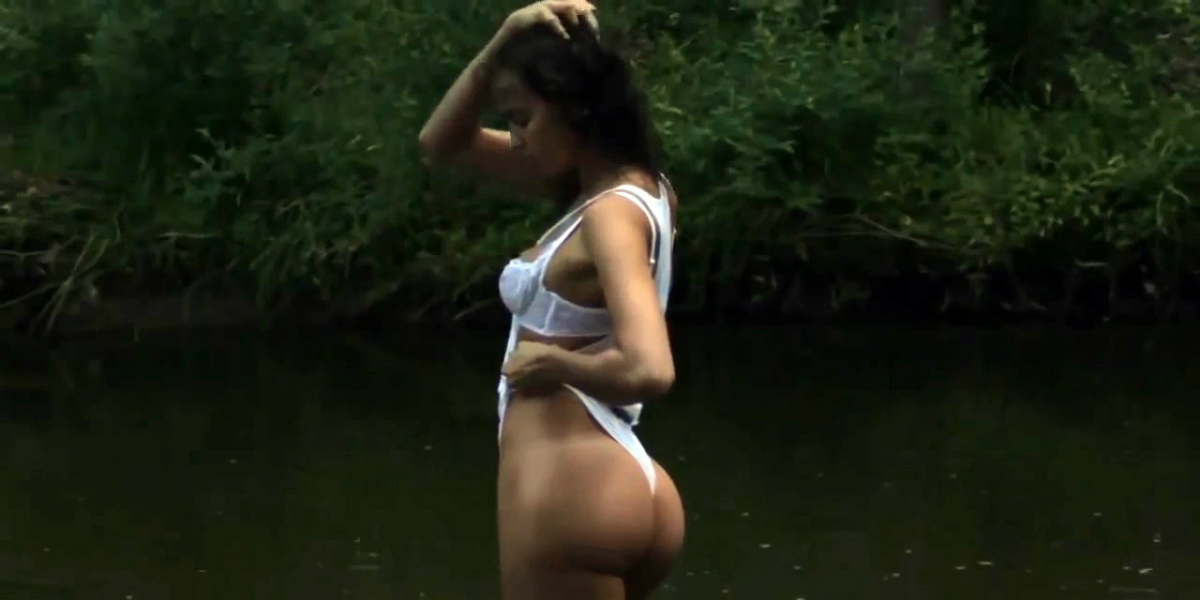 Half-naked Irina Shayk made the waves
A few years ago Ronaldo left his fans flabbergasted showing up in public with slightly known model of Russian origin. Everyone wanted to know who this sexy bombshell was. Fans definitely loved Irina for her devilish beauty. The element of mystery played good game for Shayk and she signed several impressive contracts at that time.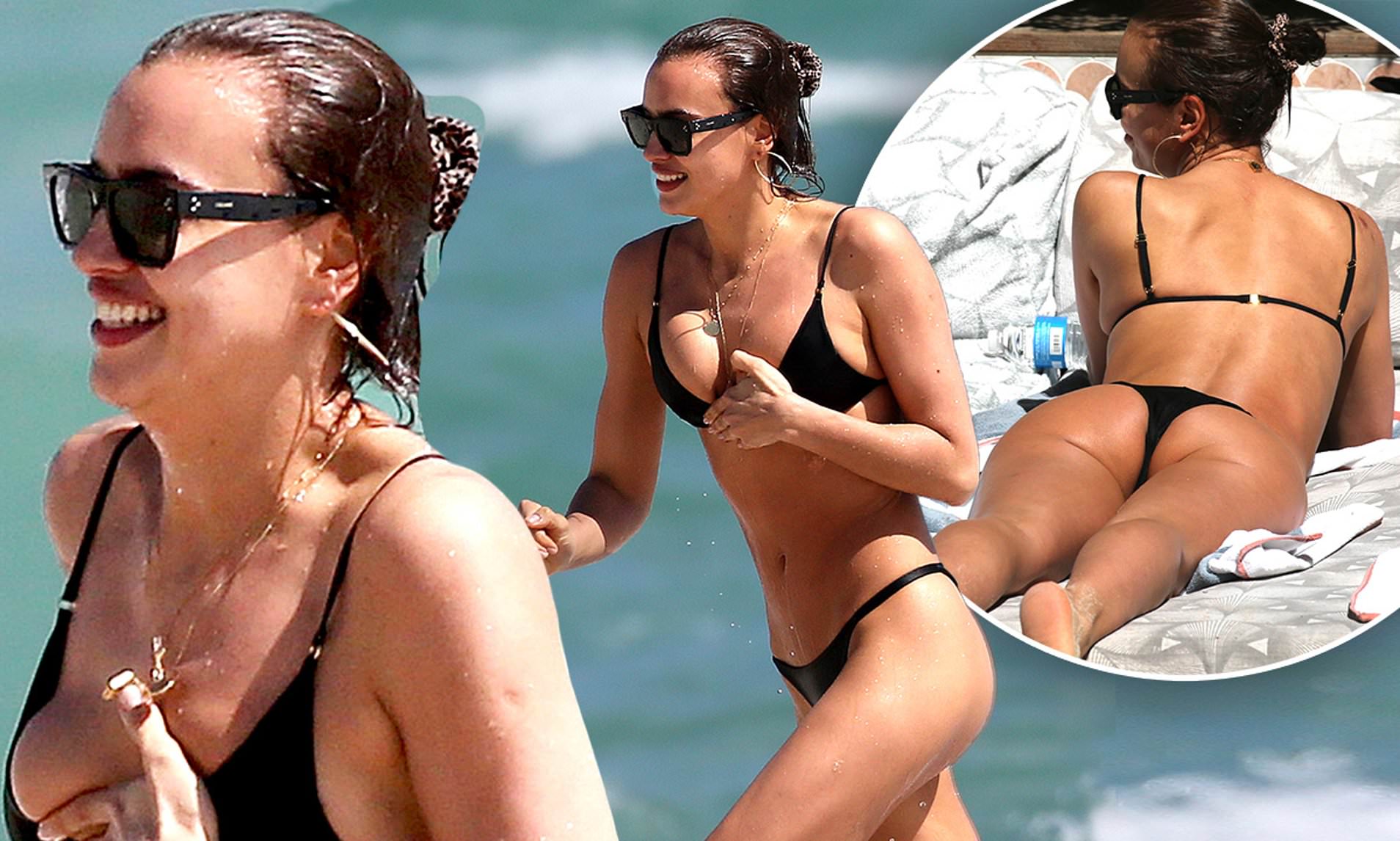 Then there were covershoots for media giants, break up with Ronaldo and her new relationship with Bradley Cooper but her popularity never never went down. Even when Irina got pregnant – she successfully walked Victoria's Secret fashion show and her other contracts weren't cancelled.
Shayk never gained a pound and kept her best shape. Millions of men would give anything to see her naked. Although she only teases us covering her goodies with tiny bikinis. Although sometimes her covershoots demand rather provocative looks. Just like the recent one she did for Vogue.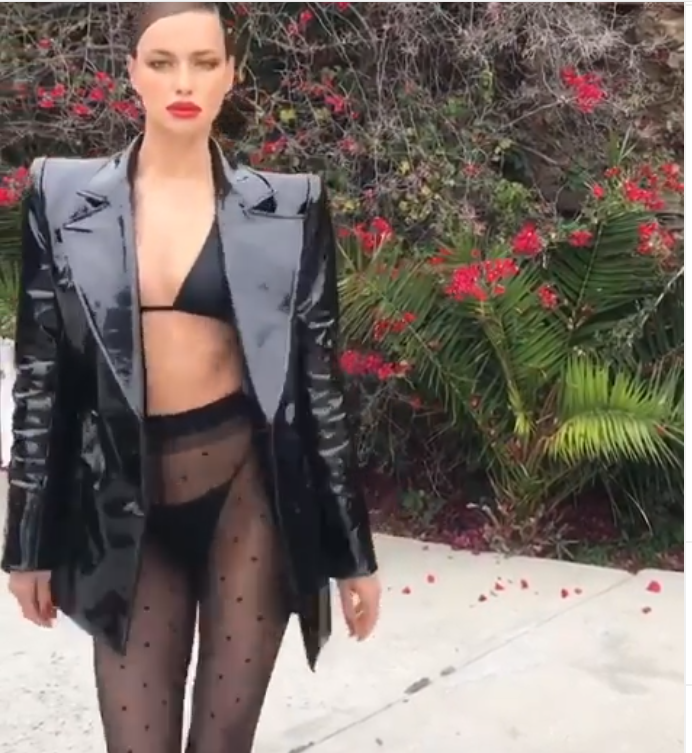 When we only saw those photos and video in her Instagram blog we thought there was something wrong with her. Irina forgot her skirt at home and fainted when realized she was half naked there in a car? Oh, no! Vogue just used all good trick with sexiest model in provocative poses to attract more attention to its new magazine.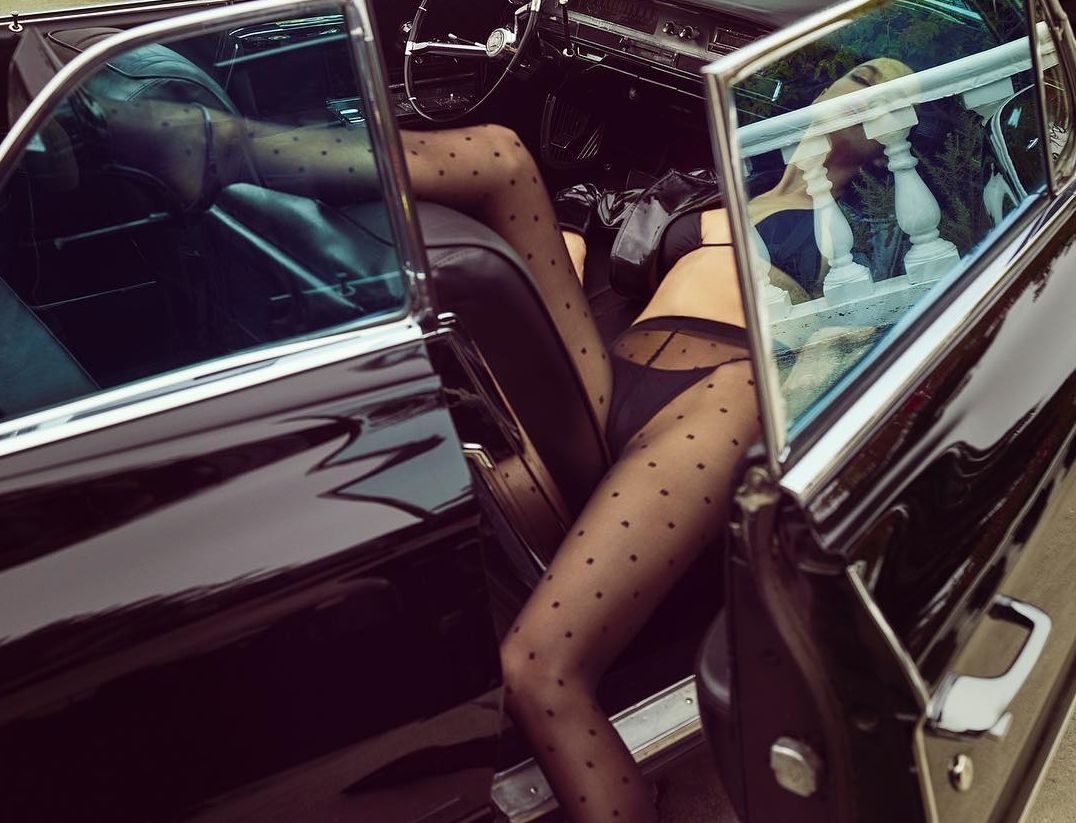 We have no clue what they expected, but at least 4 male around us rushed to buy Vogue in order to pin these images to the wall. At their beds for sure. In the era of free access to adult materials and even 18+ movies it seems strange to try to grab everyone's attention buy photos of a woman in undies and tights.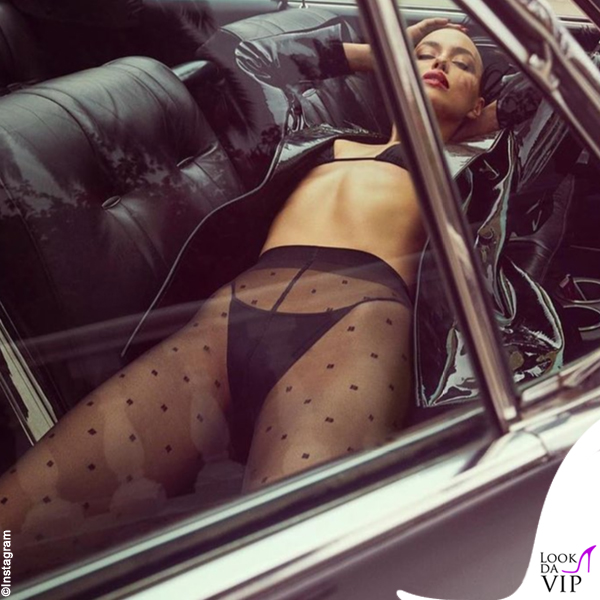 We bet its all about who that woman is. In the case of Irina we know her as a wild flower who never looks vulgar no matter how short her skirt is (or if there is a skirt on her at all). She has that type of aristocratic beauty that pays back. They say sexiest women should not take off all their closes to look pretty hot and tempting. It's all about the details. Staring at her photos we can enjoy the look of her flat belly, long fit legs and beautiful face which is more than enough to fall in love.
But once she lays on her back she turns into a devil who seems to be playing an odd game with you. What next? Will she take off her jacket? Does she keep that tension for purpose? And voila – you have splendid images inside your head following each other.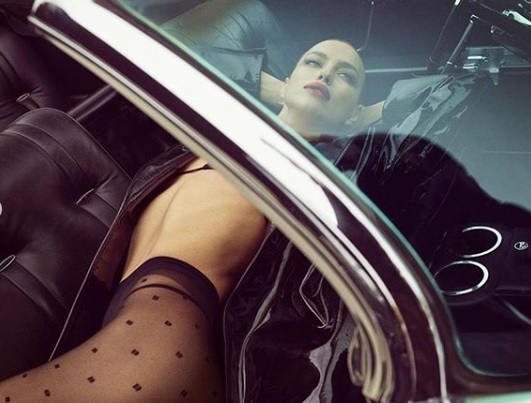 These photos is just another proof Irina is a professional. Modeling is her true calling as no matter which image she sticks too – she always steals the show. If you check her Instagram – you will find numerous enthusiastic comments and marriage proposals for grateful fans who are under the spell of her beauty. Magic? Maybe, but she definitely knows how to play with fire without being hurt or hurting the others. We just hope this is not her last provocative session and can't wait to see her newest photos.