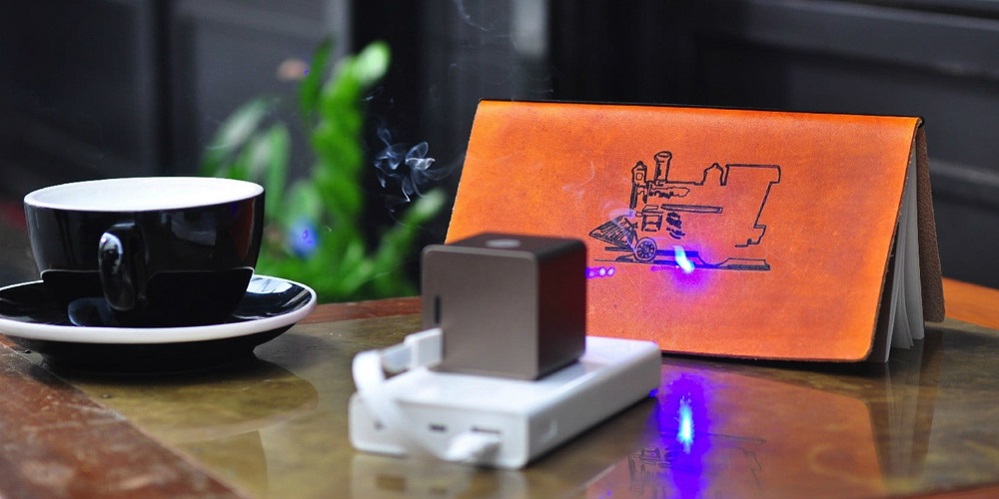 This Laser Engraver Can Fit In Your Backpack
Ever thought of creating your own logo? A tiny image to apply to all items that belong to you? Just a nice way to mark that stuff friends prefer to borrow and never bring back again. On the other hand, how about designing your own accessories?
Those who have such ideas in head usually look for the best way to apply them to all types of surfaces. Ink can be a wise solution, but it is not something that looks as good on all materials. In addition, when there is a need to make an image permanent – one should look for a better decision. Printers are not enough for this aim as there are few objects they can work with.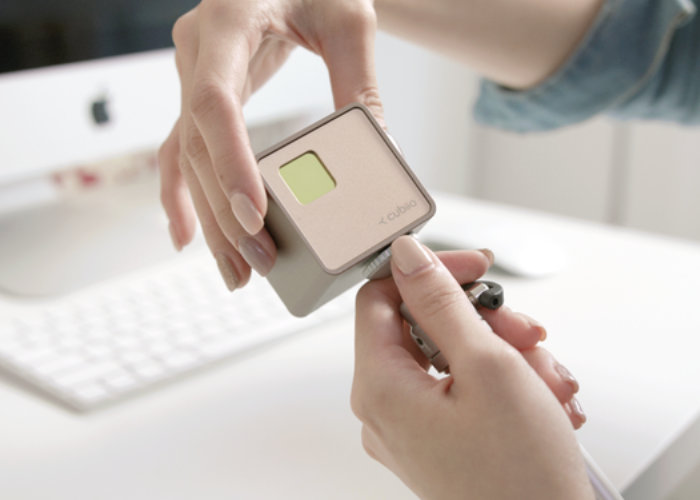 But there is one invention that can work with all types of surfaces, vertical or horizontal leaving them covered with any ornament users want. Meet Cubiio, a gadget that is used for laser cutting/engraving and is based on a very cool technology.
Traditional laser cutting technology demands special skills and long-practicing before one will be able to create some clear images or signs or simply cut wood into tiny pieces. To get straight shapes or cute pictures is not as easy as it might seem.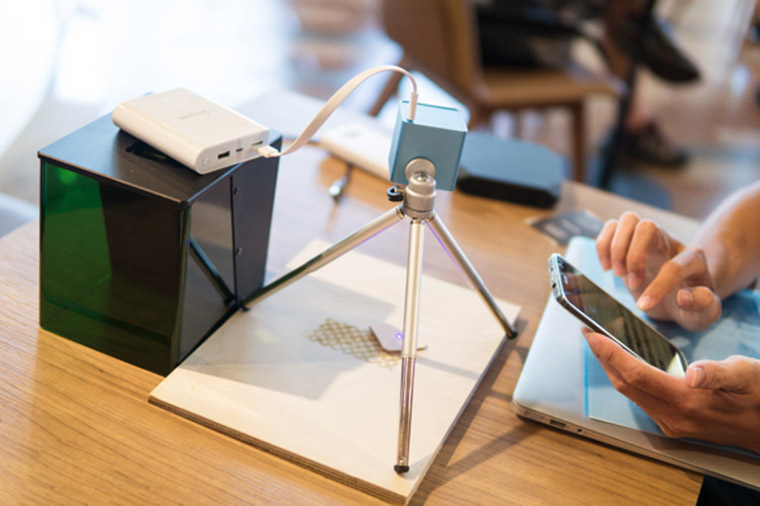 Rather than demanding users learn how to use complex software, or show Ph.D. levels of expertise when it comes to hardware tinkering, the Cubiio takes the form of a compact plug-and-play cube. Users simply connect it to a PC, Mac, or tablet using Wi-Fi, select the design they wish to cut or etch, position the object they wish to be cut or engraved, and hit "start."
Cubiio consists of a semiconductor laser source with 2 current-driven mirrors. They are there to deflect the laser beam along the 'X' and 'Y' axis. An embedded CPU translates users' sketches of engravings-to-be into digital commands to tilt the mirrors at the perfect angle.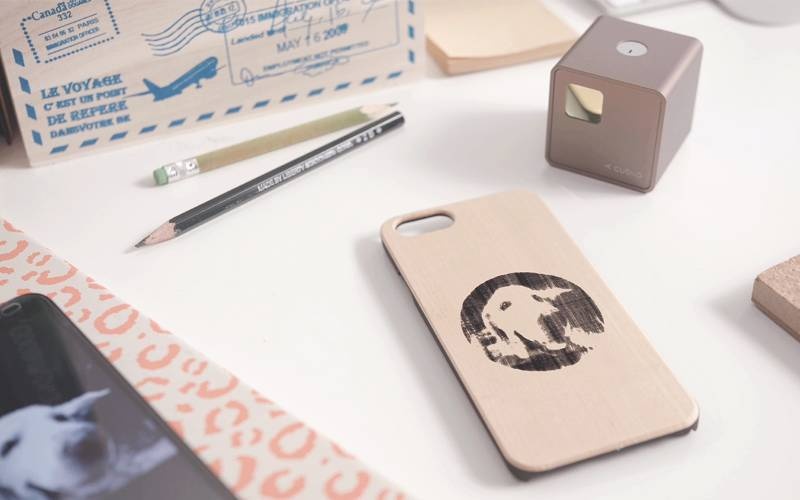 This is a nice try of shrinking a huge laser machine into your palm that turned a tremendous success. The company has designed and tested many prototypes to solve many technical problems, such as image distortion and thermal issues before they got Cubiio showing off perfect results.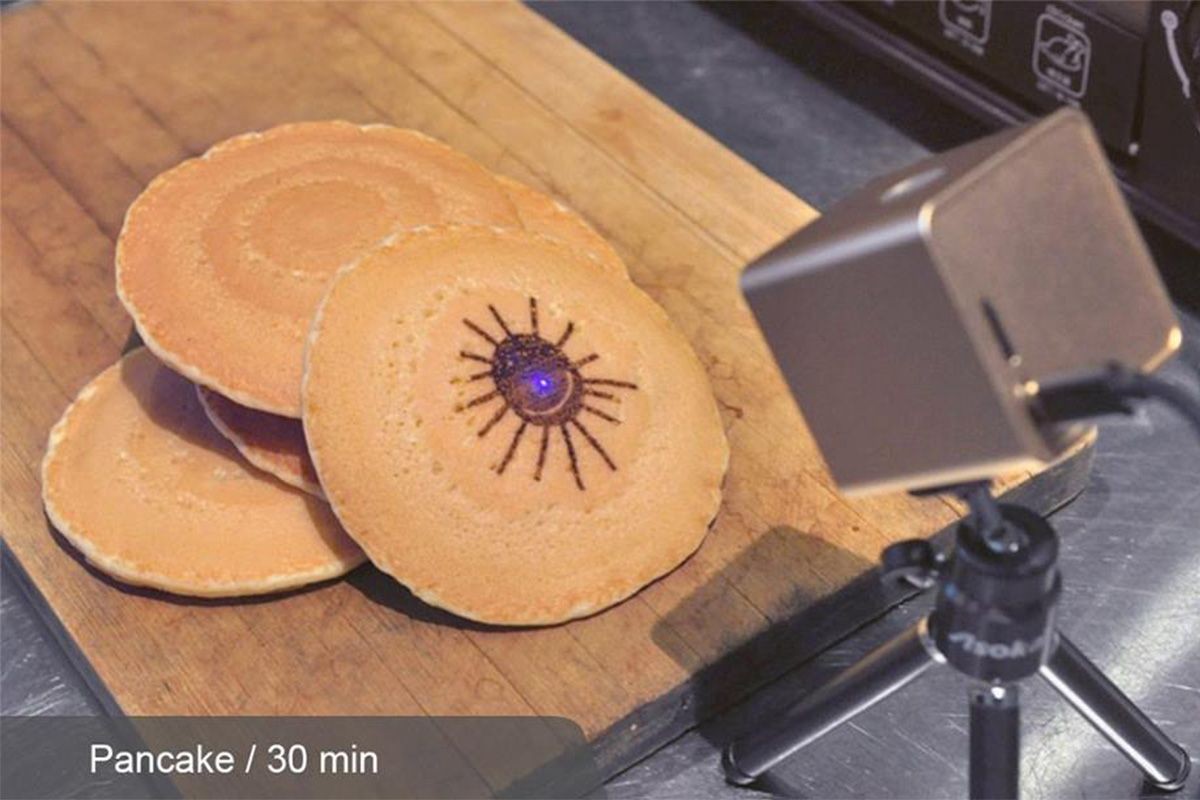 The problem of image distortion is handled via a custom-designed anti-distortion algorithm, so now even the tiniest or most complicated sketches look amazing and are of the highest quality possible.
By now, Cubiio exists only as a Kickstarter campaign, but its popularity is incredible. It has been there for some days when it has blown past its funding goal — with $945,372 already pledged against its initial target $25,000.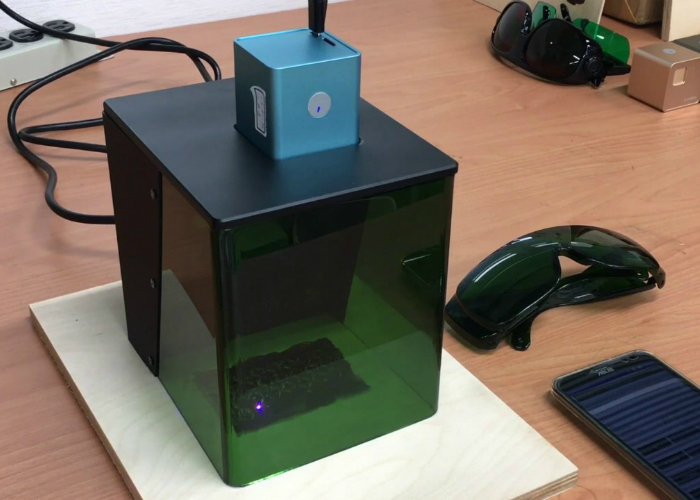 Those who find their life empty and meaningless without such a cool thing as Cubiio can pre-order it just now for as little as $379, with higher tiers also available with a protective shield. Shipping will start in November, but those who order now will more likely to receive their powerful laser cubes no sooner than next spring. Although, this cutie is definitely worth waiting. Still, have any doubts? Just watch this.