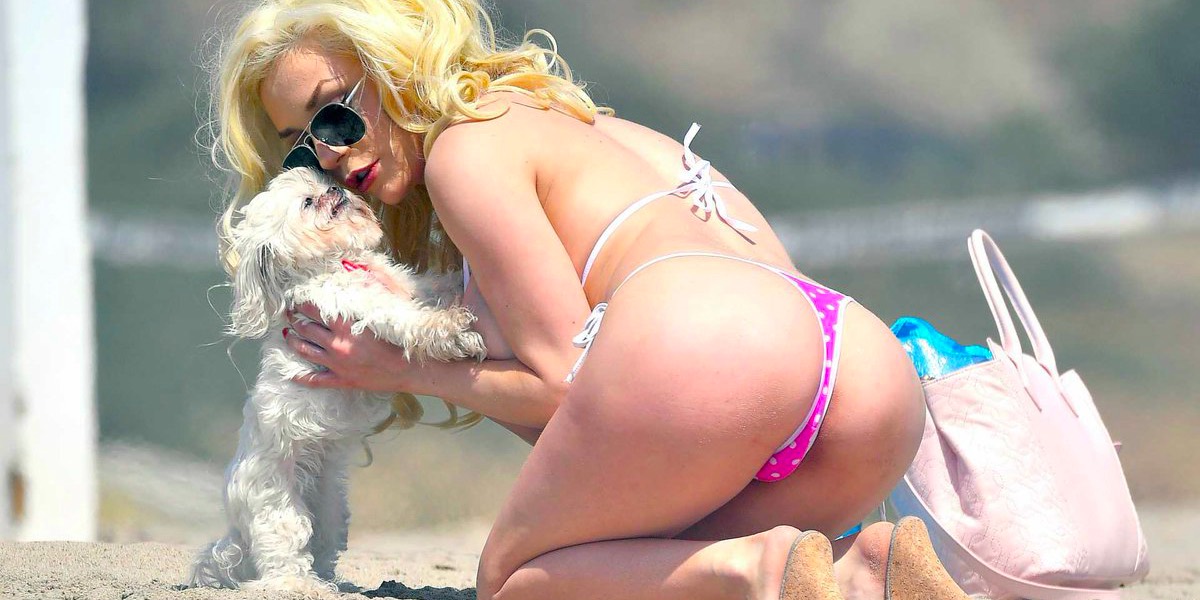 Courtney Stodden: A Sexy Bombshell Or A Disaster?
Have you seen her? Well, I bet you did. There hardly is a person who wasn't shocked by her appearance back in 2010, when Stodden popped out as a teen girlfriend of Doug Hutchison. Yep, you got it right, 16-year-old chick hooked up an adult dude. Or rather, he was the one to hook an innocent girl up. But the longer I look at this couple, the more hesitation and doubts I have. Together with dirty thought.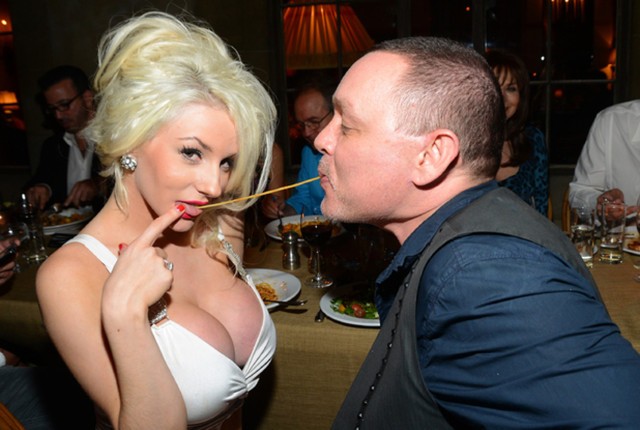 Love story
These two got to know each other online when Courtney signed for Doug's online acting course and they started communicating via the website. Later on, both felt the sparkle between them and decided to meet up. Since their first date, they could not leave without each other. When Stodden's mom and dad were asked about how they felt at that moment – both replied that sweet girl Courtney was raised as a Christian with a deep love to God, so they had no worries about her.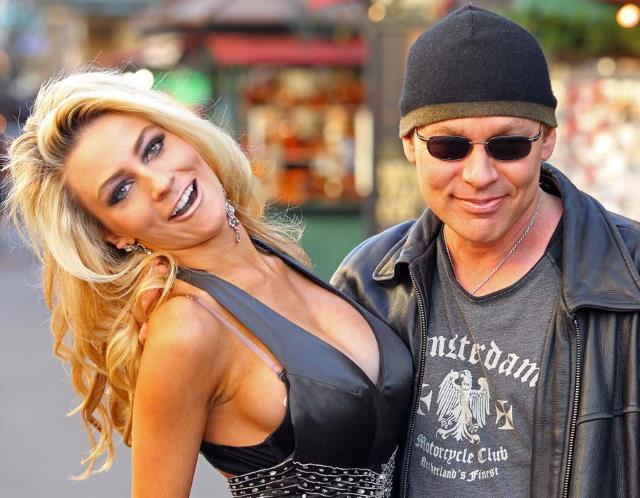 But months later the couple decided to get married in order to shut up all the gossipers around. However, their marriage made a lot of fuss and they were invited to all possible TV shows. Just 1,5 years later they divorced and then got married again.
Transformation
After gaining insane popularity, Stodden who was looking weird and way much older than her actual age was, decided to go through some improvements. The 17-year-old (by that time) angel went through boob job, lip job and even some liposuction were rumored.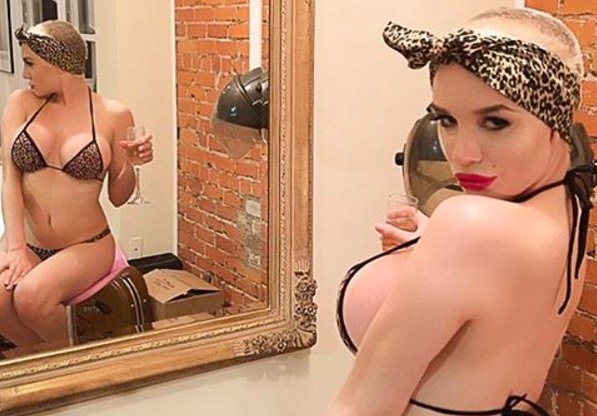 Those giant balls in her chest looked sick and the color of her breasts was weird too. Stodden said she was afraid they could explode if someone hugged her too hard. And I had the same feeling too.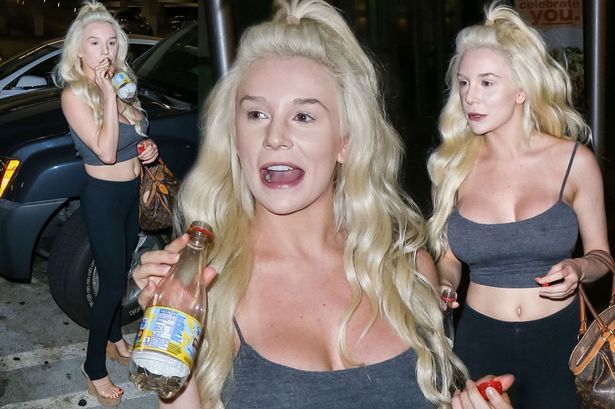 Everyone said Courtney looked 45 at least but she assured everyone she loved her new body. And Doug loved it too. Experiments with hair weren't successful too. Later on, she adjusted her boobs to a smaller size but still, they look odd.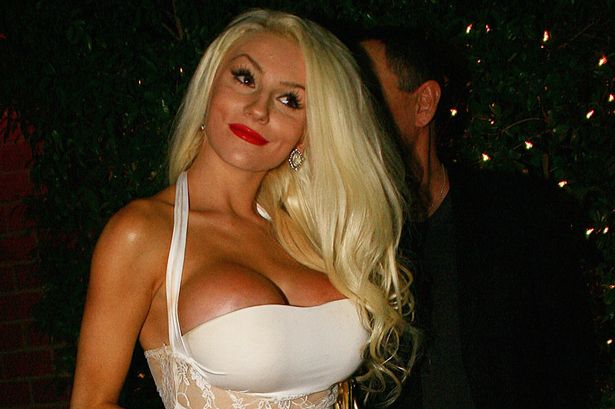 Career
What did she aim for? Fame, popularity, and love of millions of fans. What she has now? A few TV shows, some photoshoots for magazines, paparazzi photos (which she orders herself, as it is rumored) and a few porn films. Yep, that is where she ended up by now. Awkward attempts at PR failed drastically. Courtney is nothing more than a butt of a joke for everyone.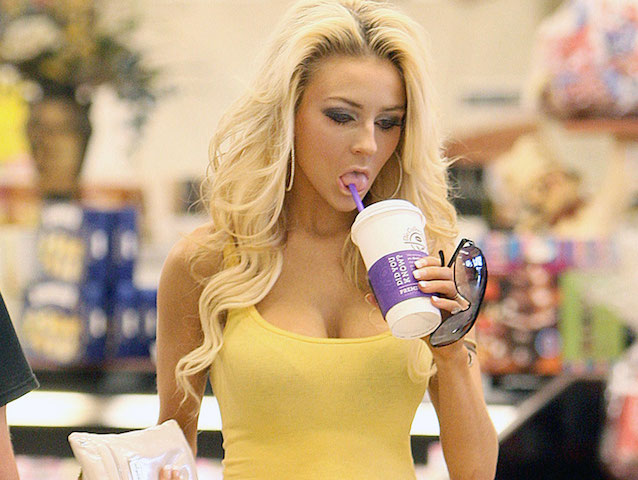 I bet if she managed to hire a stylist, a pro hairdresser and applied less of her favorite makeup – she would look at least her age. And some casual clothes instead of her slutty outfits would make her look cute. But Courtney believes that is the way true sexy bombshells should look, what is the worst here – her parents totally support her as family and as her managers too.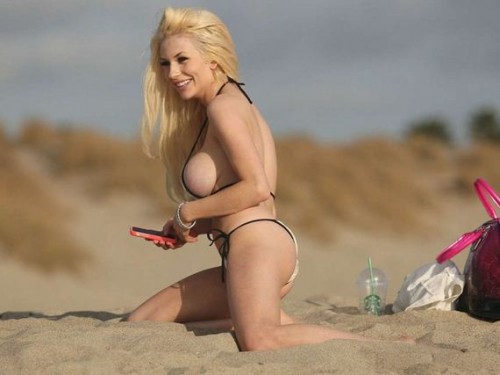 Let us all hope she will be fine and get what she needs soon. People get smarter with years.