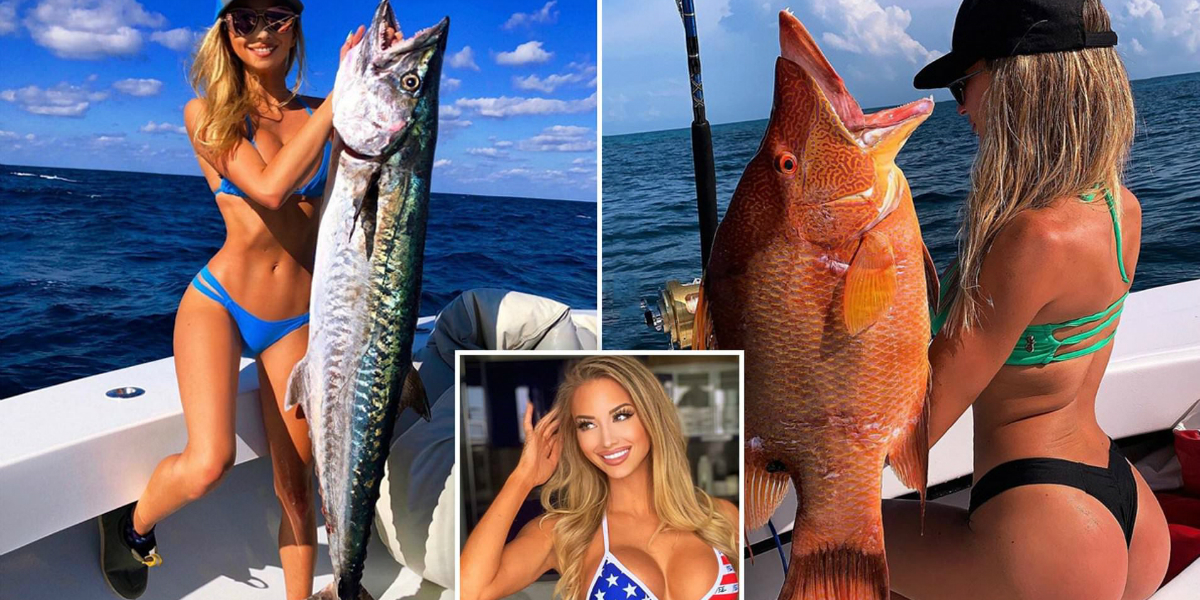 The sexiest fisherwoman has been found in Florida
The Instagram account of Emily Riemer, 23, is gaining popularity like crazy. With 158 000 followers she is the most popular fisherwoman around the globe. What's her secret? Juicy body wrapped in tiny bikinis and huge fish in tiny hands.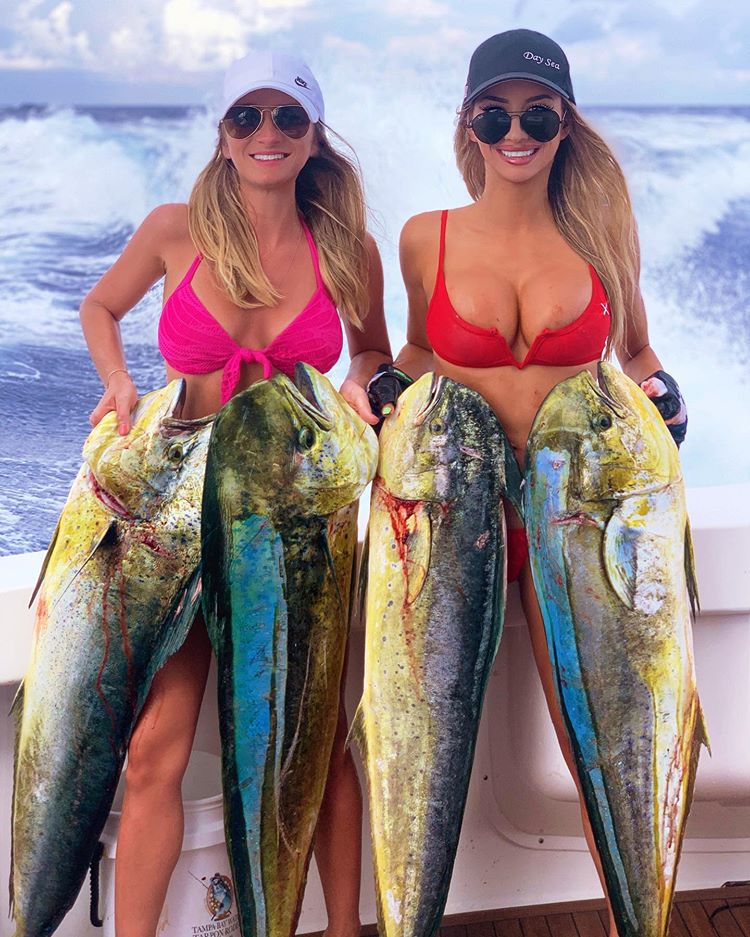 Emily and her boyfriend often go fishing on his yacht. Together they have caught dozens of sea habitants. They drag them on board and take photos without even cleaning up. Emily says that's one of the ways she proves the world it all happens for real.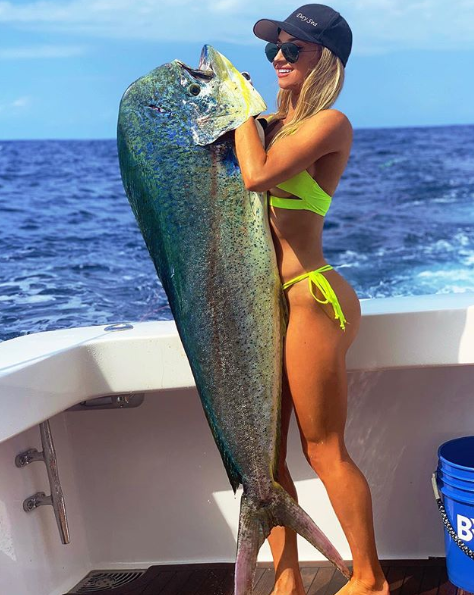 She wants everyone to believe she is not one of those insta chicks who pose with someone else's loot. But she is good enough to do it herself. Emily claims her family made their bread by fishing for ages and her grandpa taught her the art of catching fish as soon as she was big enough to hold the tackle.
Now fishing is her passion and full time job. Together with it she prefers a few hours throw line on a yacht instead of a total gym workout. Looking at her photos we realize she definitely knows something about keep the body in shape.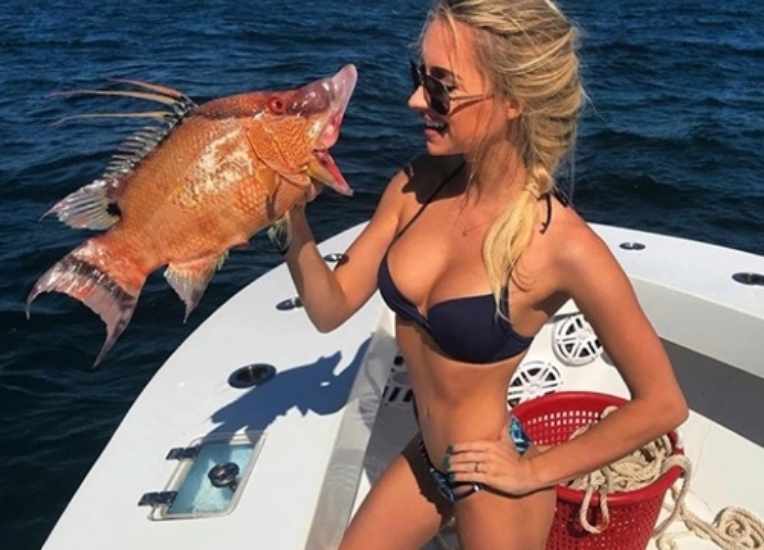 Skeptics might say all of it is fiction and photoshop, but after a thorough investigation we might assure you Emily Riemer is a real fisherwoman. She participates in all popular competitions and even has a few impressive victories. Emily has competed in international tournaments off the US coast, the British Virgin Islands, The Bahamas, Puerto Rico, Colombia, Trinidad and Tobago, and Mexico as a part of the Kingsman fishing team. Her boyfriend is also their member.
The team has won $28,000 for a single win in the high stakes competitions out at sea. And Emily was granted $10,000 bonus for the team in another competition. Sounds impressive, right?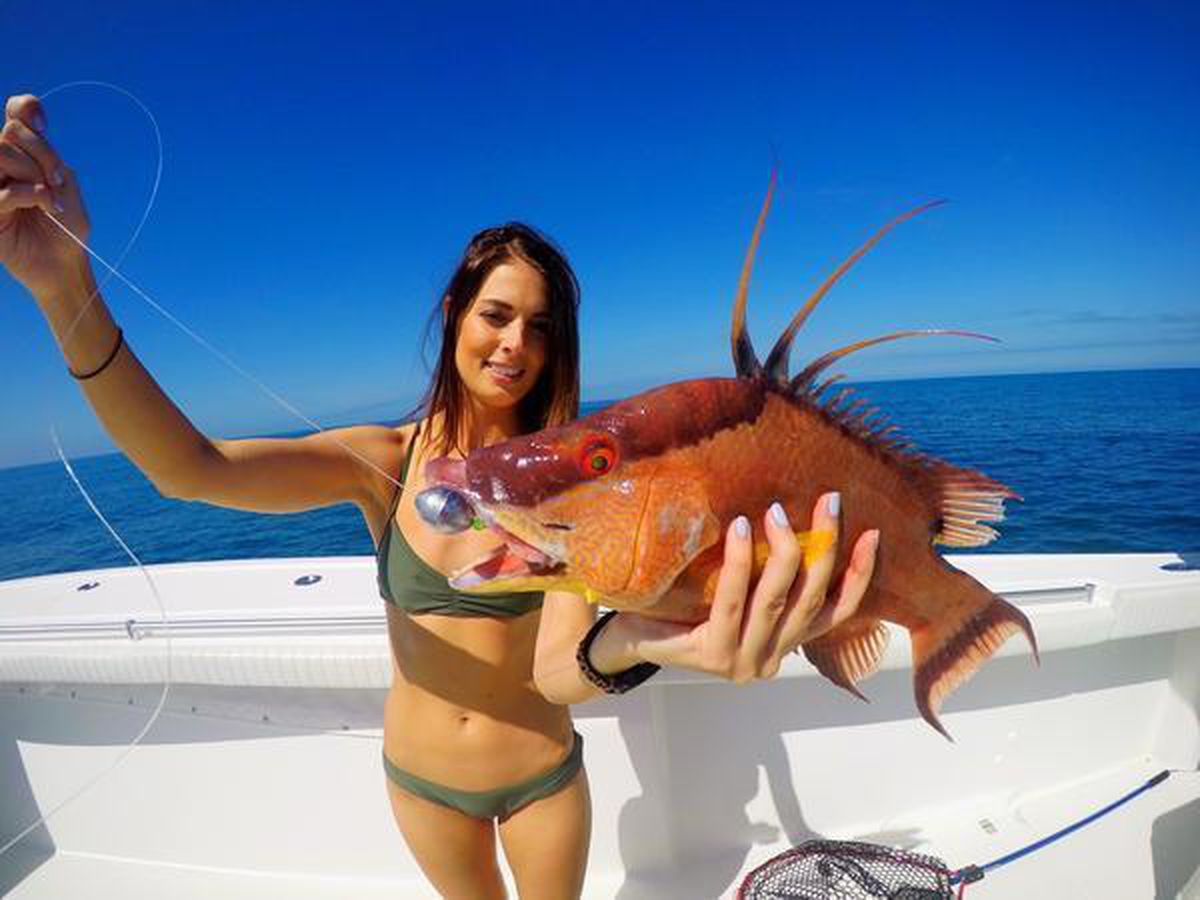 Riemer confesses her appearance causes her a lot of troubles. People are not taking her serious claiming she is there just to rock her bikinis. But she explains it is the only option to fish in the places she use to as it's kind of hot there in Florida. If she lived close to the north – she could wear sweaters and jeans, but within constant heat there is no other way out.
She often poses with fish that is way much heavier than the girl who caught it. Her partner usually helps her to obtain the right pose in order to be able to hold the trophy. This is why it might seem unreal or fictional in her photos. But she assures she poses only with those animals that were caught by her own.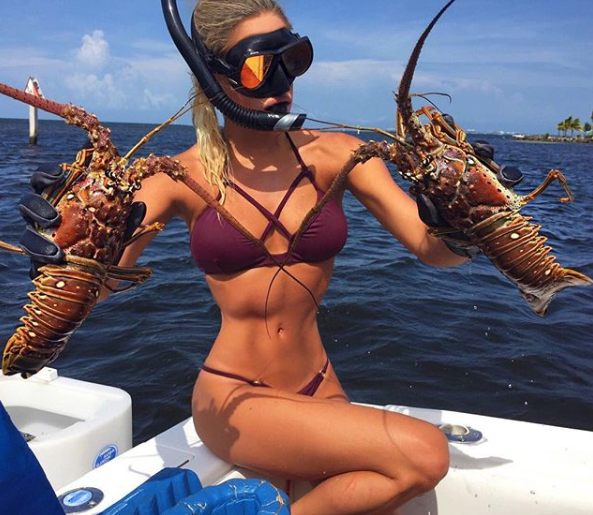 Emily, who is a keen diver and cello player, also shares snaps of her catching crayfish and stingrays on trips to the Bahamas and Louisiana which she notes in the caption were returned to the sea. Together with it she is also a crew member of the yacht they use for fishing. This is why she calls herself 'Captain Emily Riemer' and her followers adore it, calling her the sexiest captain in the world.