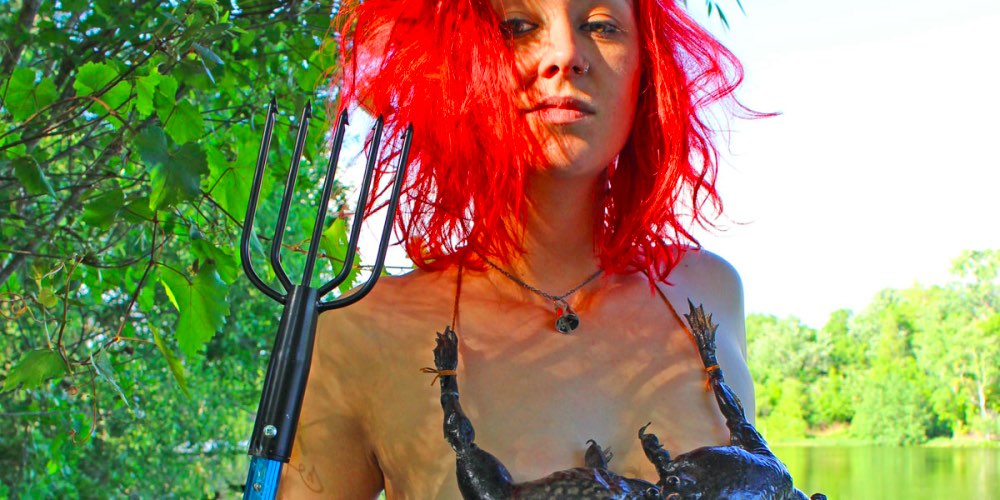 Her Bikini Is 100% 'Organic'
Fabiana LeFleur from Louisiana had to do some serious preparations for her new photoshoot. Hairstyle, makeup, outfit were almost ready, but she had to make sure the camera guy would be fine with any 'malfunctions' that might occur because of her unusual costume. The girl has been raised in a family of a hunter, so since early years, she knew how to use a stick to get dinner. Her dad trained her well around the bayou. He also was the one to teach here never waste a thing from an animal she managed to hunt.
"When my father took a deer, he always made it a point to use every part that he could, not only eating the meat but also tanning the hides, sometimes even carving the bones into knife handles," she said. So, when recently she moved out to find something for dinner, she happened to catch seven frogs. After the meat was removed she thought she could use their skins to add some glimpse to her style. But what could one make from a frog? How about a bra: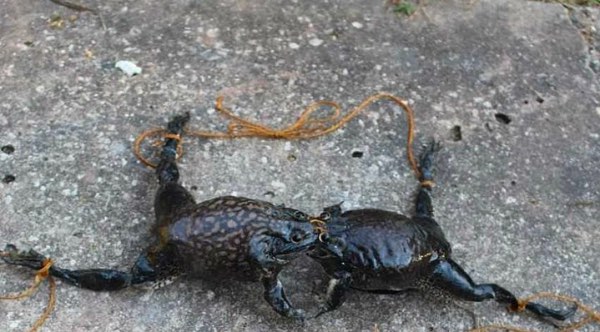 But a single bra is not as cool as a whole bikini made of recently hunted amphibians. Maybe she wanted everyone to turn their heads when seeing her at the beach, but soon she added some bottom to her bra. The suit has little support in the bosom, so wardrobe malfunctions are "inevitable."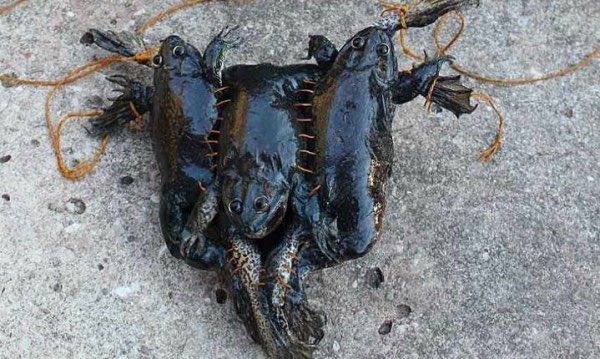 "The most difficult part of making the bikini was the skinning of the frogs," LeFleur said. "Normally, to filet a frog you would just make a cut around the belly and pull off the pants to expose the legs. To keep the whole things intact, I had to turn them completely inside out without damaging the skin so it's a more delicate operation."
Then she used a needle o saw all skins together in the most explicit way and then covered them with several layers of shellac to make the bikini waterproof. One might think being skin-to-skin with a dead frog is disgusting, but she says, she is absolutely comfortable with it.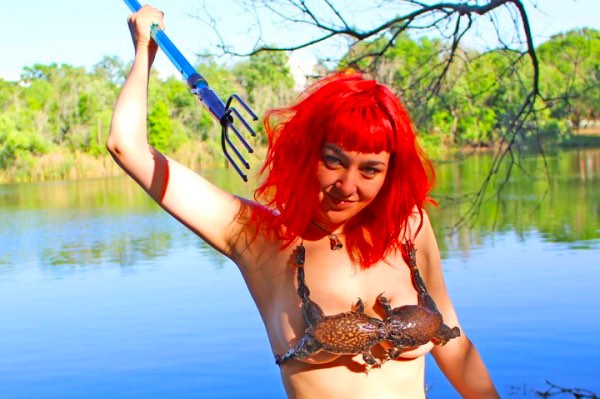 She said she wanted people to notice what it was made of. "I didn't cut off the limbs and the heads. I thought it was a more interesting aesthetic. Personally, the process of extracting silk from worms seems a lot grosser than stitching a couple hoppers together." Although such bikini gives no real support to her goodies, Fabiana loves the way it looks on her. She actually couldn't stop admiring her body in this unusual bikini and decided to have an exotic photoshoot.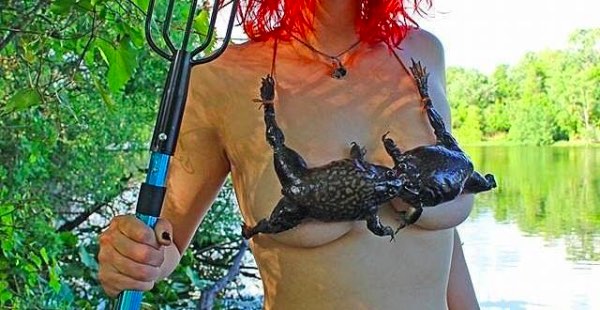 When asked, if she is going to wear it often, she says that it is quite a challenge, so this outfit remains in her wardrobe for special occasions only. As it is not the best way to present her body in public unless she wants some special attention.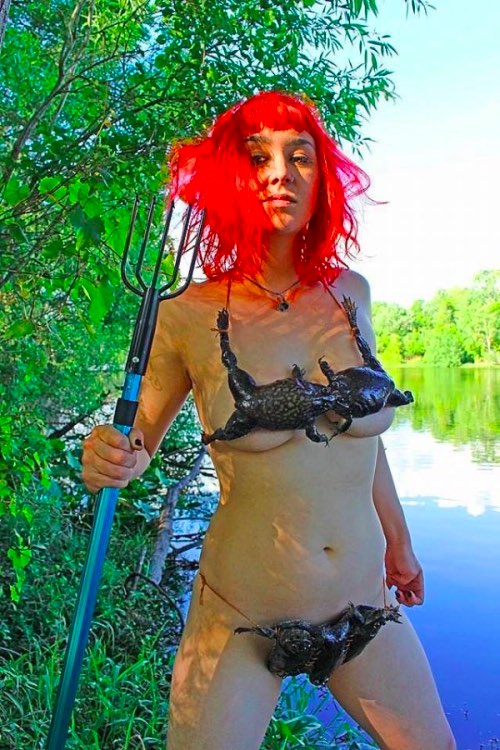 Meanwhile, her frog bikini photos are going viral on the web. Some people call her brave, the others believe this outfit is too disgusting.