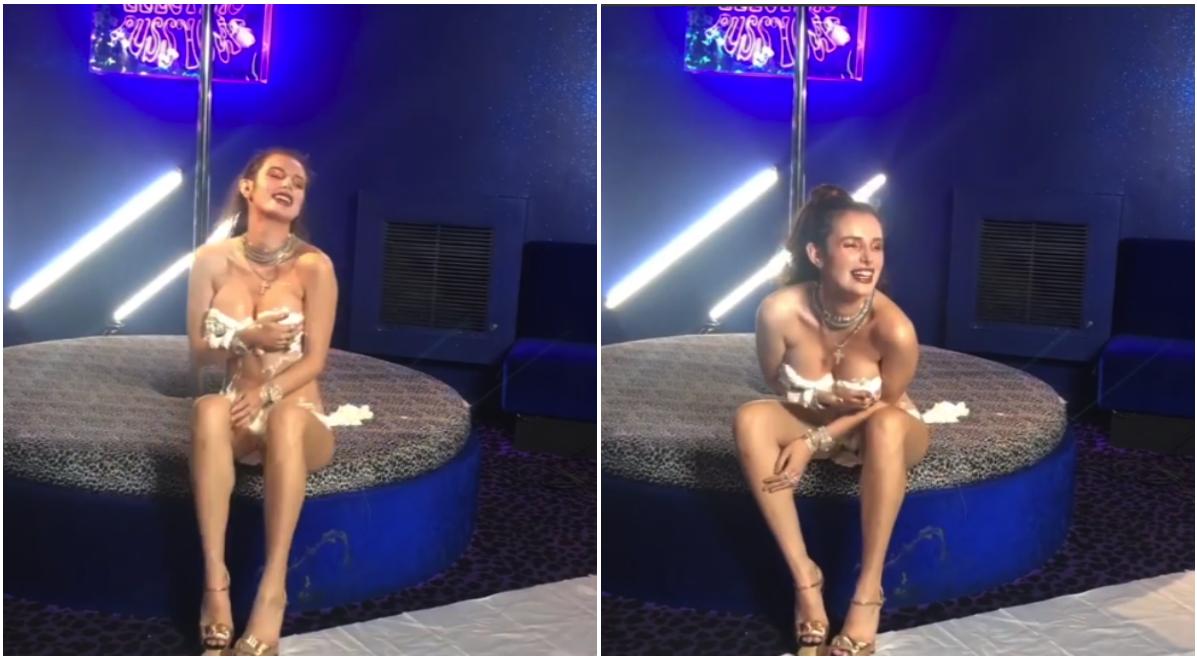 Bella Thorne Has Taken Her Lingerie Off
The outrageous Bella Thorne is known to us as a popular actress, raper and even director. It's her era, it's her time. Just to keep her popularity on the same level, Bella discovers new ways to shock the public and make all media write about her. Front pages of websites and newspapers were screaming about her hairy armpits, crossing the street dressed in undies and many more. Some people believe she needs her family to tell her she is moving the wrong way.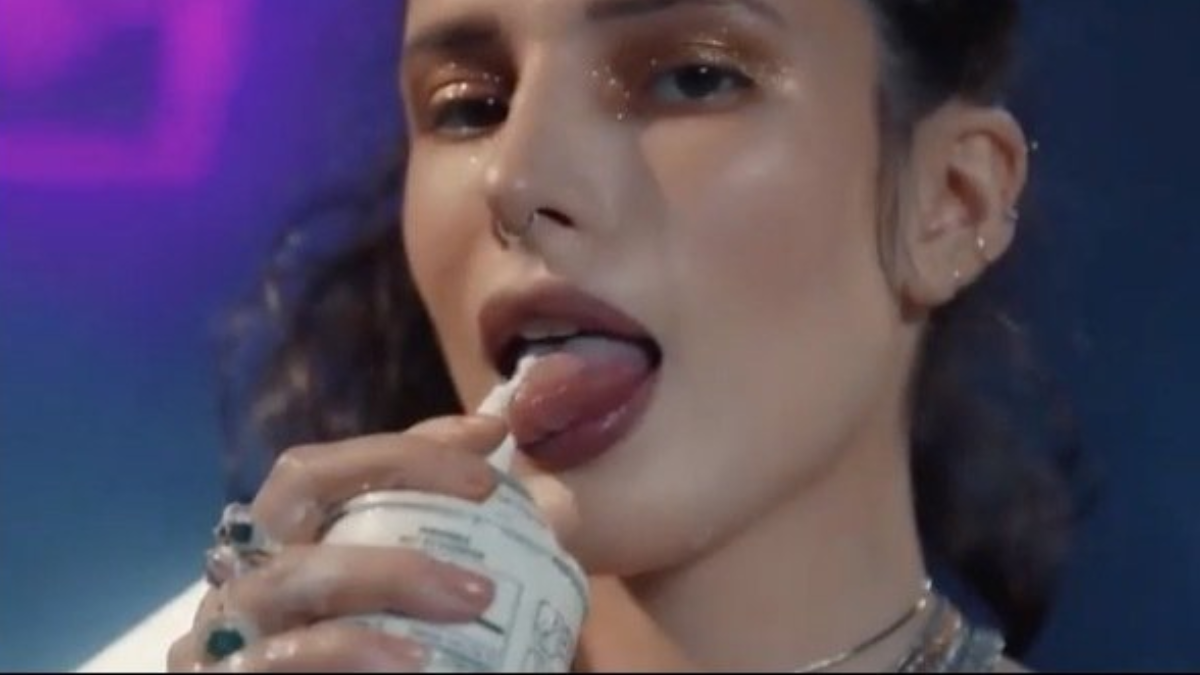 Especially after what she did this time. We are not sure why Instagram still has not deleted the video from her profile. The x-rated footage popped out in her Insta account and gathered tons of likes and thousands of views. Bella, all naked covers her body with whipped cream while sitting behind the stripper pole.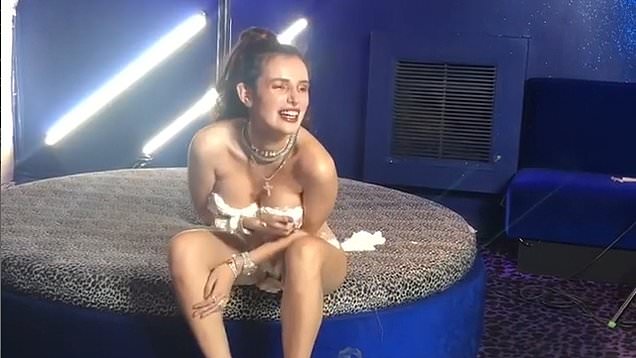 Girl, having a slim, fit, gorgeous body is not a reason to display it to everyone. But the 21-year old probably thinks she has tried all methods for striking us. Clip duration is only 45 seconds, but here we can spot all we want and even more. Suddenly Bella stops creaming her body and rolls back to open up her goodies. With her legs up she leaves no space for imagination as she forgot about panties that day too.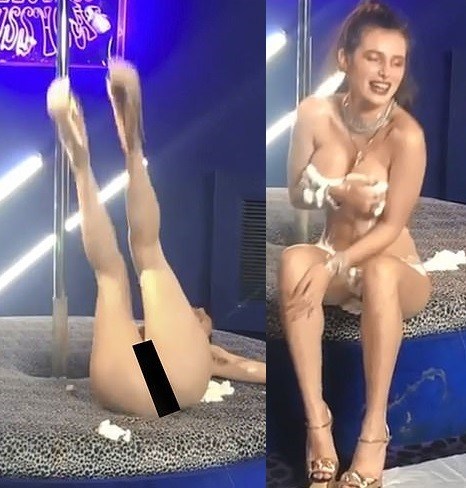 The next scene opens up Thorne sitting at chocolate fountain, all covered with its content. And she proceeds spreading the sweet all over her face and figure. Next scene shows Bella sitting on the floor in pink lingerie and playing with candies. Or those are chocolates – not sure, because all eyes are on Thorne.
Bella explained that this footage was nothing else, but a promo for her new cosmetic line that was released on Black Friday. The fledgling line consists of three colorful eye and body mousses, which retail for $18 a pop as well at a trio of lip stains which are priced at $20 each. And the clip name 'Sexual chocolate' is the name of one of its shades. Bella also brags she was the one tp direct the video and did all creatives for it too. You can call me old-fashioned, but my opinion is – there are some more intriguing and good ways to promote cosmetic line.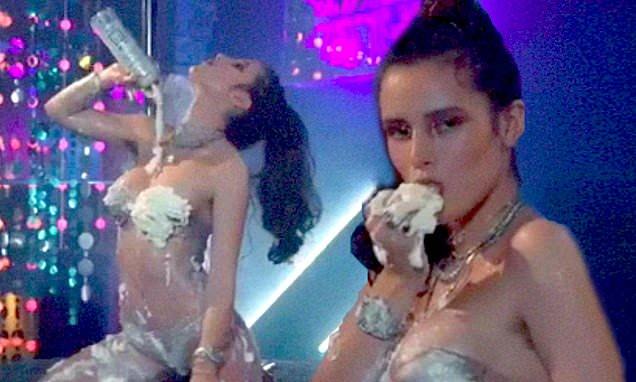 Fans believe she disposes herself as a woman of easy virtue, which she is not. And a celebrity of Thorne's status should better care of her reputation than of her income. But Bella belongs to the generation that has no limits. And if she wants to do something – she takes her clothes off, grabs a camera and just makes another clip.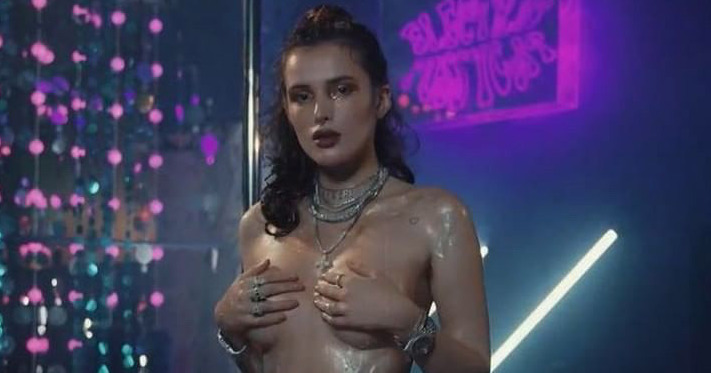 Another reason is the rivals in cosmetic business. If you have to deal with someone like Kardashian-Jenners who also have their cosmetic lines (pretty successful ones), you have to take hard decisions to help your products stand out and win some good credits.
We won't judge Bella for this promo, let's all just take another look on these stills from her video and enjoy the view. The best we can do for her.