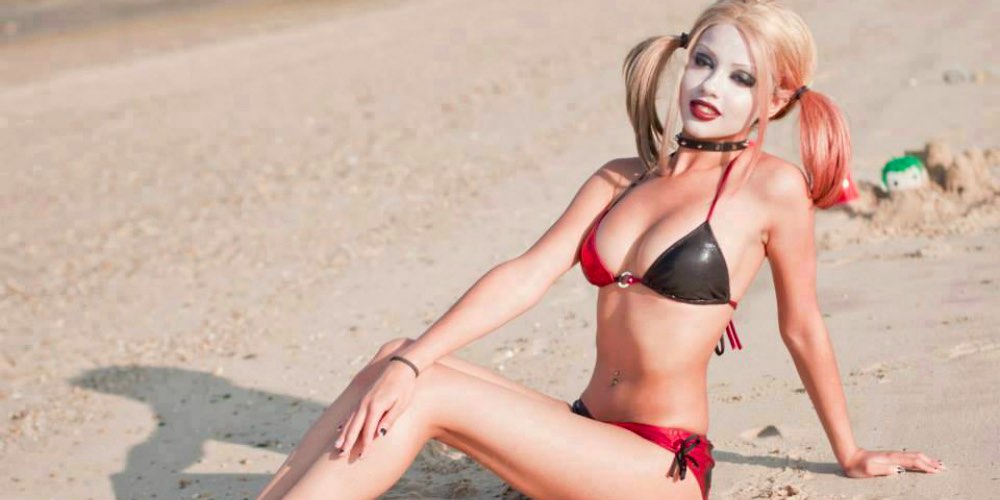 10 Secret Harley Quinn Facts
Who is the sexiest bad girl in our universe? Catwoman's era is over and now thanks to Margot Robbie the whole world is crazy about stunning Harley. Millions of girls are cosplaying her grabbing all Harley Quinn costumes from stores and even creating ones of their own. It seems like all facts about this amazing clown princess have been studied, but you have definitely missed something:
1. Harley is a doctor
Dr. Harleen Frances Quinzel, M.D. is an Arkham Asylum psychiatrist. She had to work with the most dangerous patients and often succeeded. But not the time she met Joker.
2. She is schizophrenic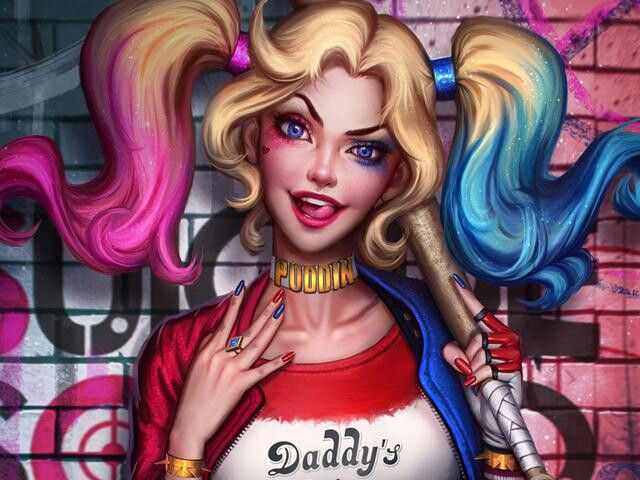 Her love for Joker was so strong and overwhelming, it made her his accomplice and on-again, off-again sidekick. Actually, she lost her common sense. Some doctors say she has all signs of schizophrenia.
3. Harley is an athlete
This lady is an Olympic-level athlete with excellent gymnastics skills rivaling that of Catwoman and Nightwing. She jumps very high and her acrobatic feats are too dangerous to be performed with little effort she always spares. Those who watched her battles confess, Harley Quinn is an impressive fighter. Her unique fighting style with all those acrobatic tricks and twists make rivals run away with fear.
4. Quinn adores weapon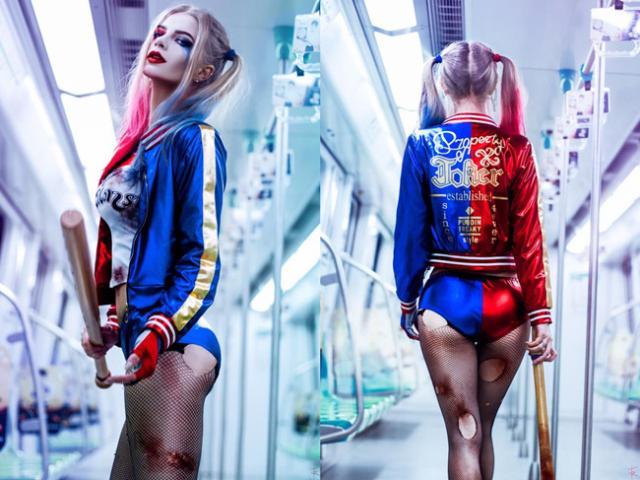 Harley is on a friendly footing with an array of various weapons. In addition, she seems to be enjoying it. Even if the gun is as huge her trademarks' large mallet which she wields with surprising skill, despite its large size and unwieldy appearance. It seems like she uses it to scare away people with her look. But the way she holds it shows off her love to the mallet and incredible strength in arms.
5. Harley loves dealing with fire
The dangerous power attracts numerous villains. But look at our Quinn – she loves playing with flames. We all saw those scenes with firearms where she is doing pretty well.
6. She has brains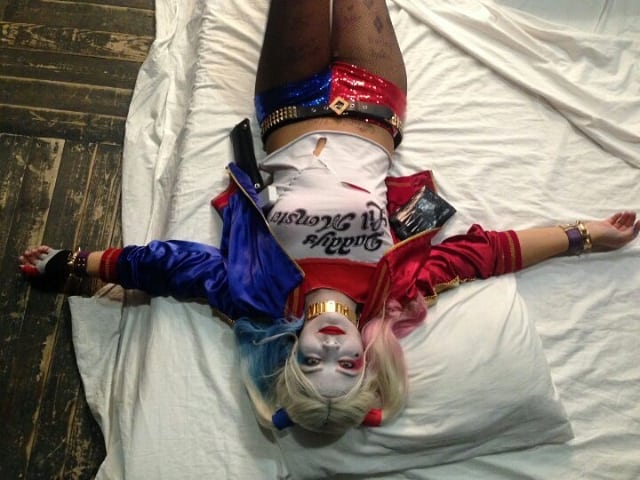 If zombies attacked DC universe – they would rush for her first. Harley Quinn is highly intelligent (at one point, Amanda Waller even called Harley a "genius"), being skilled in the field of psychology.
7. She has immunity to all poisons and toxins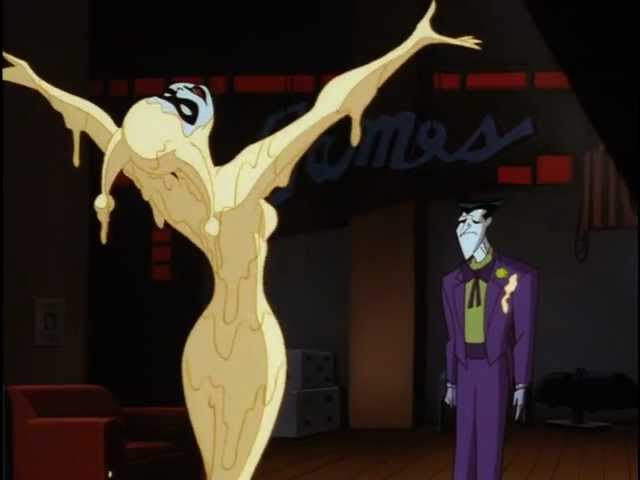 After Joker failed to blow her up in a rocket, Poison Ivy gave Harley a secret "potion", which granted her a strong immunity to most toxic and poisonous substances, enhanced her inborn strength, agility, and speed.
8. She tried playing on the good side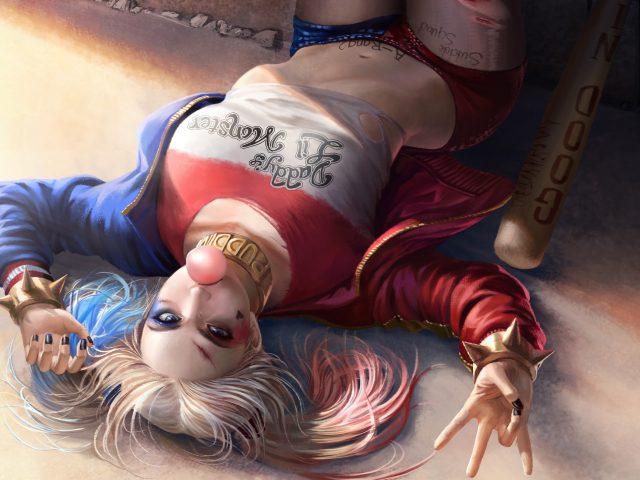 Gotham City Sirens reveal us a story of Harley sharing an apartment with Poison Ivy and Catwoman. The three women band together to fight against evil forces trying to destroy Gotham City. But every time Harley tries to start another life there appears someone to remind her where she belongs. Yes, that is Joker.
9. Harley is a mommy
Wait, what? How come an army of fans has missed the fact that Harley actually has a daughter. Revealed in the comic book series Injustice: Gods Among Us, she describes her daughter Lucy, who lives with Harley's sister and thinks it's only right to put ballerina tutus on toy cars. She also mentions that the Joker has no idea that the child exists. Oops!
10. She is now pregnant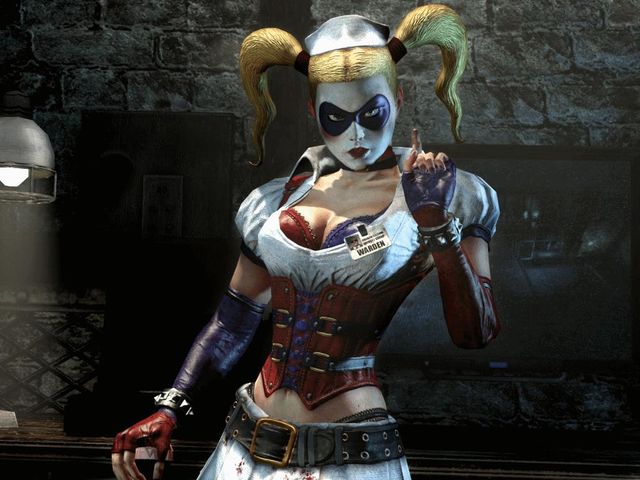 A promo for the upcoming Batman: Arkham City game shows off him breaking into Joker's lair to find a positive pregnancy test there.