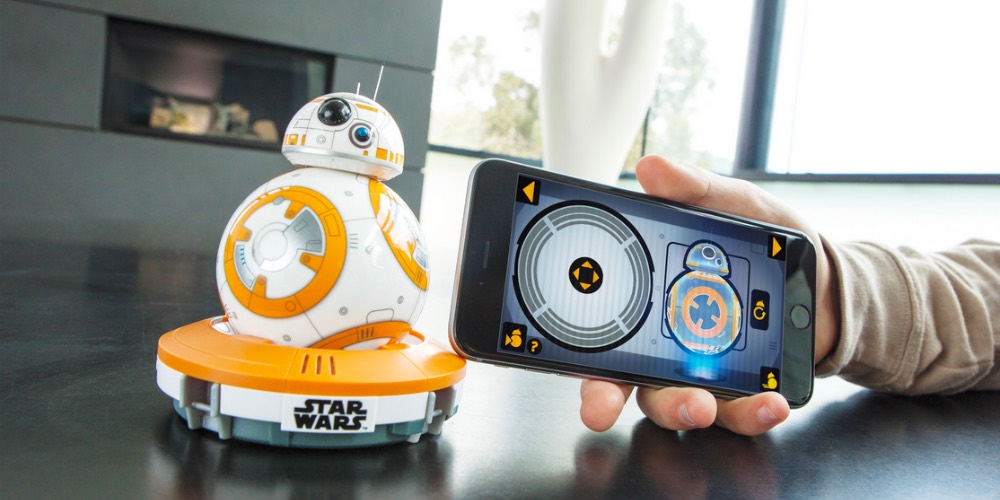 Awesome Star Wars Robots You Can Buy
What is that you want most of all in life? Let us skip a bunch of dollar bills, yachts, and supercars and drop down to Earth. On the wave of incredible Star Wars hype, most of people are dreaming of getting one of those cute robots to their houses. Especially the ones, from the newest part of the famous saga.
After exploring the web, we have found a few items you will definitely appreciate. And yes they are available and affordable almost for anyone.
1. C-3PO Interactive Robotic Droid ($99.99)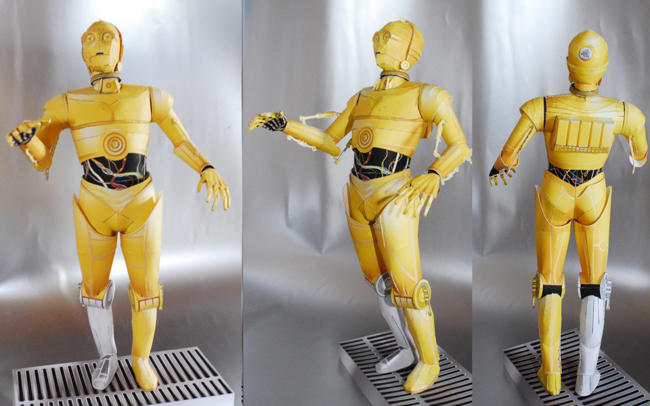 This guy is the size of a real human in the movie, but the real one is no bigger than 20 inches. Although it will make you a good company. It is not the robot to be controlled by a smartphone or a tablet PC. But this cute golden guy can shuffle/walk a short distance at time. He can say ten-plus phrases in English, turn his head side-to-side, rotate at his waist, wave his arms. Looks pretty looks a tiny copy of his movie prototype.
2. R2D2 App-Enabled Droid ($179)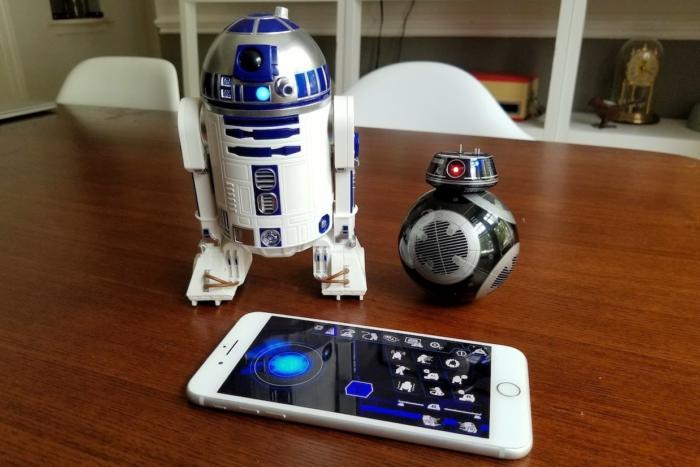 One of the most popular gadgets of the year. This robot is attached to a smartphone via a single application and then controlled with just a few buttons. You can make it move any side. Drive R2-D2 with your device, go from bipod to tripod stances, or trigger emotive waddles. Sounds come right from R2-D2, and front and rear lights are fully functional. Together with it, the robot can be programmed to complete some commands. Make it fully customized in just a few minutes.
3. R2-Q5 App-Enabled Droid ($139)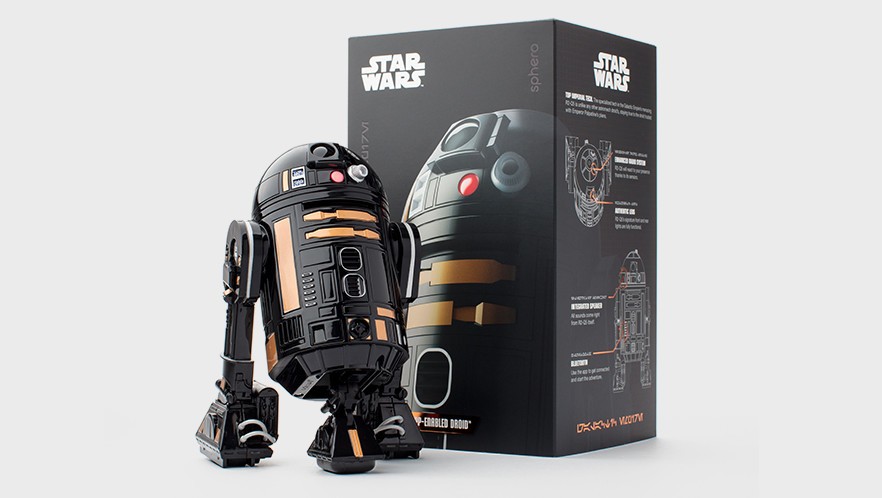 Just like the previous item, this cool robot can be fully customized and is controlled with a special app on your smartphone or tablet. It is good enough to drive around your home. The beeps and boops come right from R2-Q5 itself. It is more than just a toy for kids. If you use the app to program it – you can get a nice tiny assistant.
4. BB-8 App Controlled Robot Sphero ($159)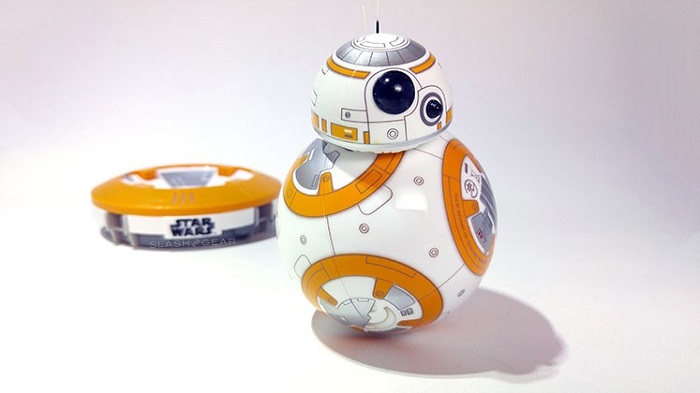 This cute robot has a tough and waterproof polycarbonate shell, which means you can use it almost anywhere without a fear of damage. Bluetooth Smart connection allowing Gyroscopic propulsion to a 30m range. You can also control with a mobile app which allows revealing its Adaptive Personality and view holographic recordings.
5. Propel Star Wars Quadcopter: X Wing Collector's Edition Box Drone ($94.39)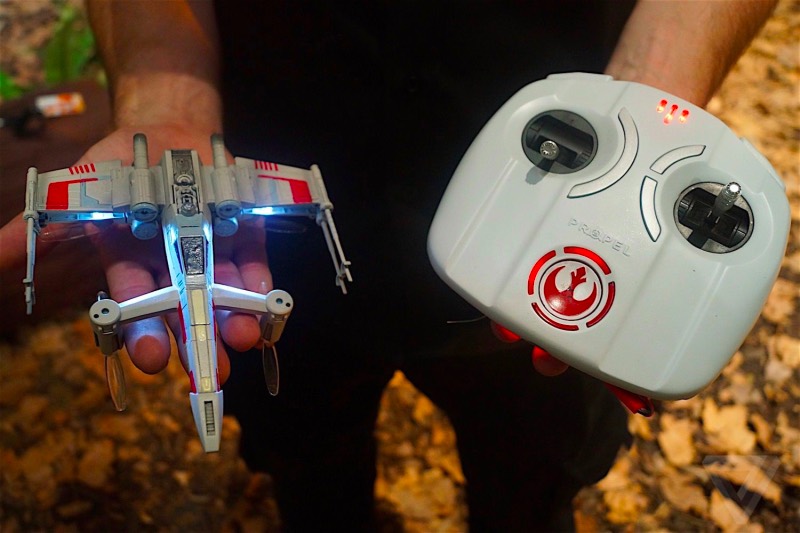 Hate robots but dream to try a real spaceship in action? You need this nice drone right now. The Star Wars t-65 X-Wing quadcopter can reach flying speeds up to 35mph and offers 3-speed settings that range from beginner to advanced pilots. So, even a child can cope with it so far. What makes this drone special – you can start a real battle using up to 12 devices at a time. So, grab your friends and rush to order these hand-painted tiny spaceships before it is too late. As my friends are ready for the battle too.